Reebok Pump Shaqnosis Makes a Comeback
Shaquille O'Neal's signature retro Reebok shoe is upgraded with a Pump system.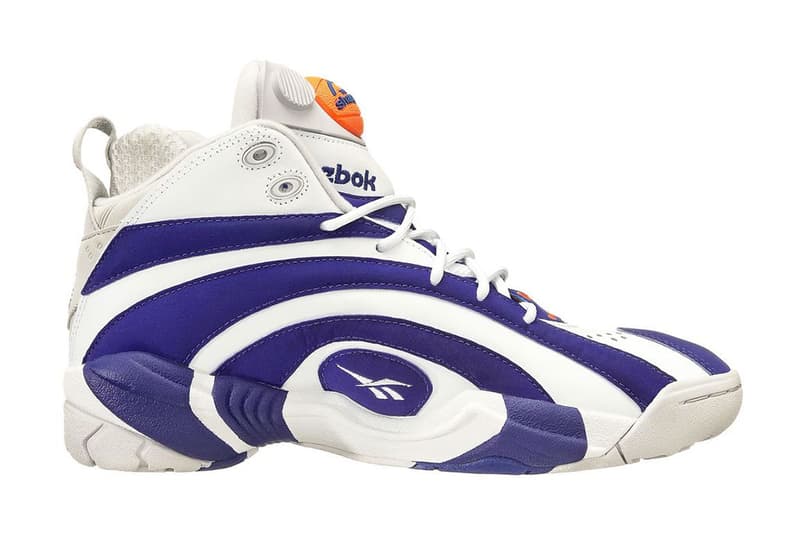 One of Shaquille O'Neal's signature Reebok shoes is making a comeback with the brand new Reebok Pump Shaqnosis. The lightweight mid-cut model has been updated with a modern Pump P336 system inside the tongue that's in the shape of a bright orange basketball, yet retains a retro design that's reminiscent of the first-ever Reebok Pump from 1989. It features a Reebok Royal/White/Sheer Grey/Flux Orange colorway that outfits the shoe in the original Shaqnosis' hypnotizing blue and white stripes across a leather upper, gray accents throughout, a white Hexalite 5mm midsole, and a herringbone outsole. The Reebok Pump Shaqnosis is now available for purchase online for $150 USD and will be released to global retailers July 10.