Marcelo Burlon County of Milan 2016 Spring Collection
Marcelo Burlon returns with yet another refreshingly bold outing for spring 2016.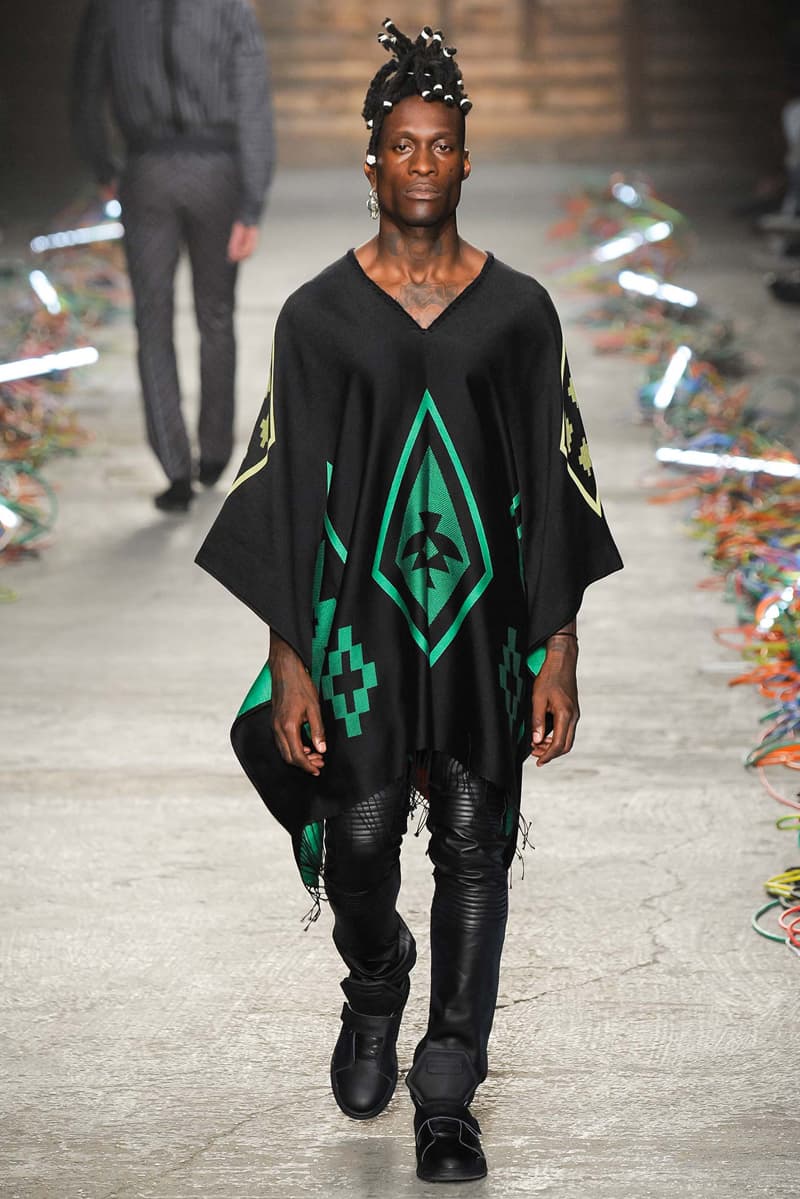 1 of 19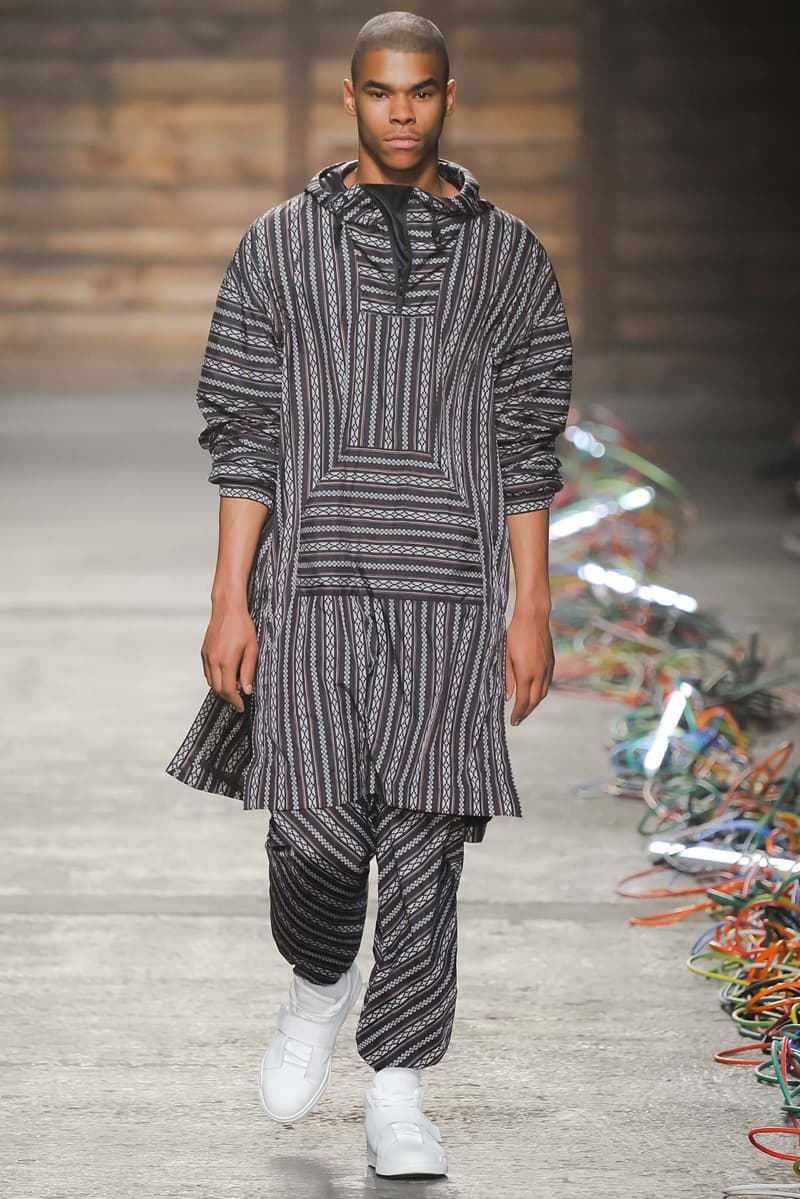 2 of 19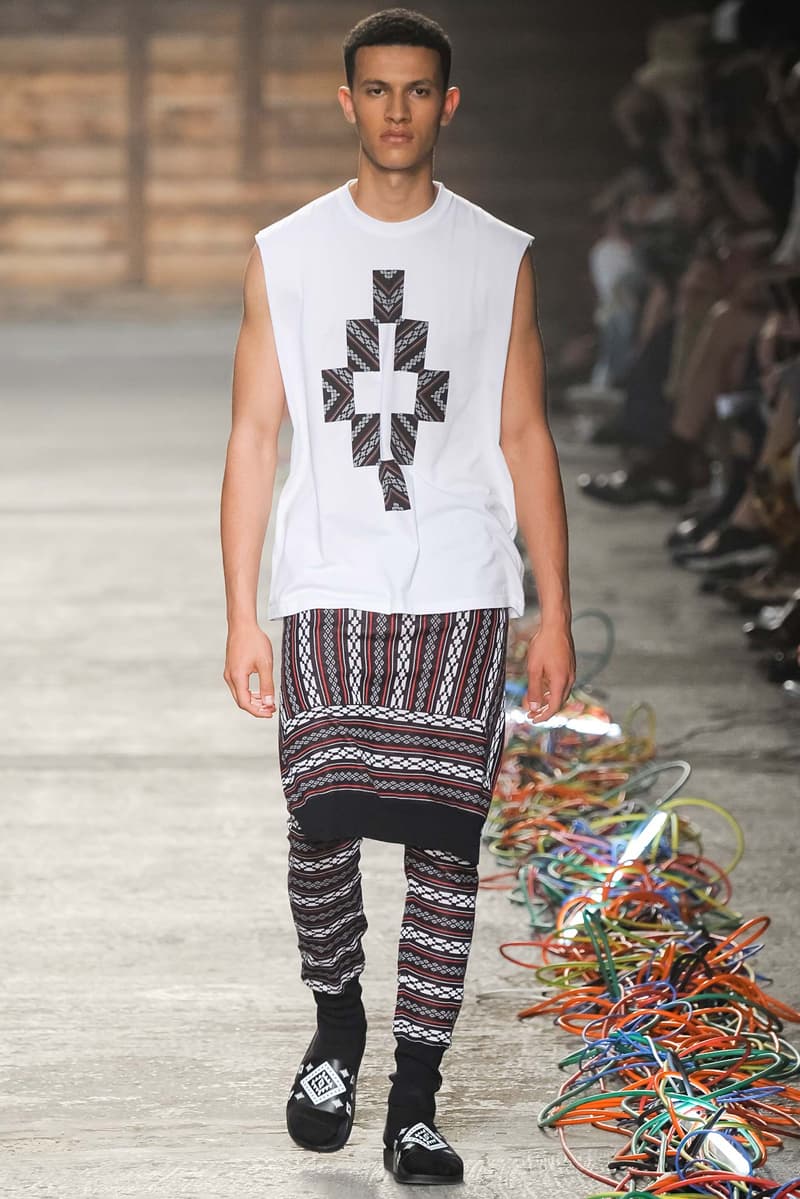 3 of 19
4 of 19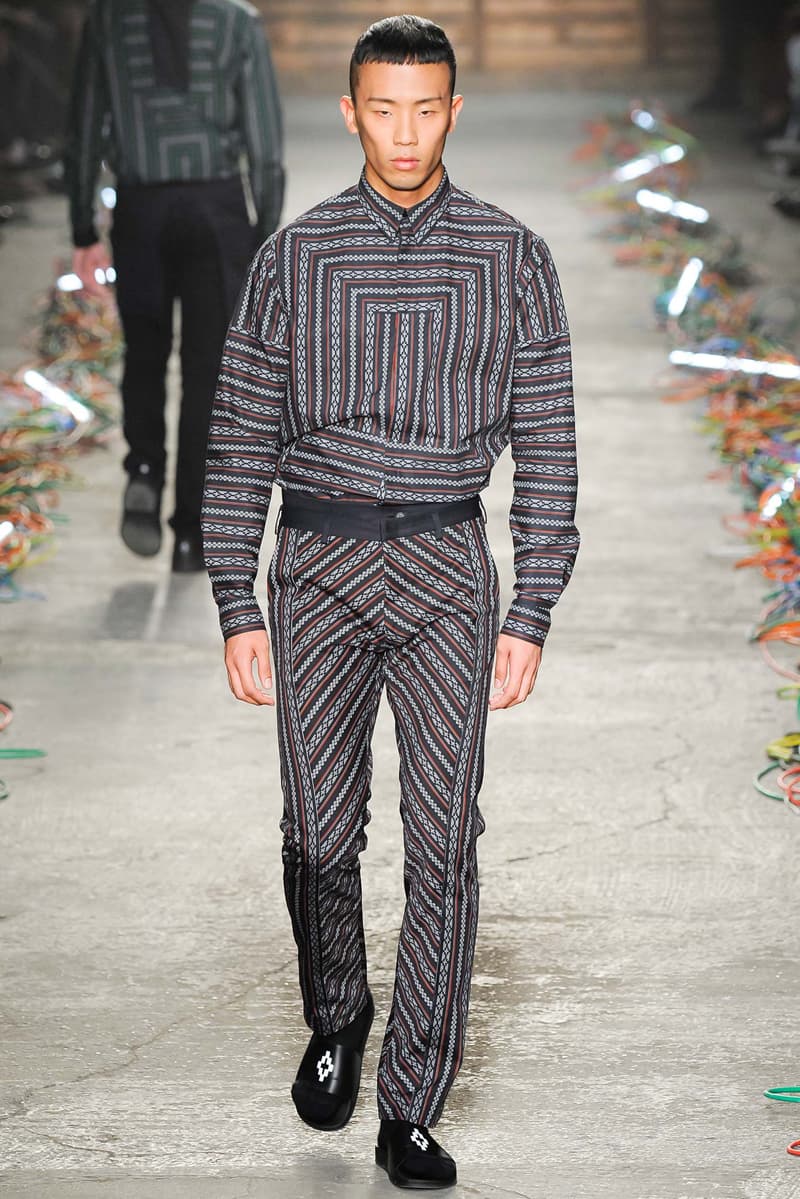 5 of 19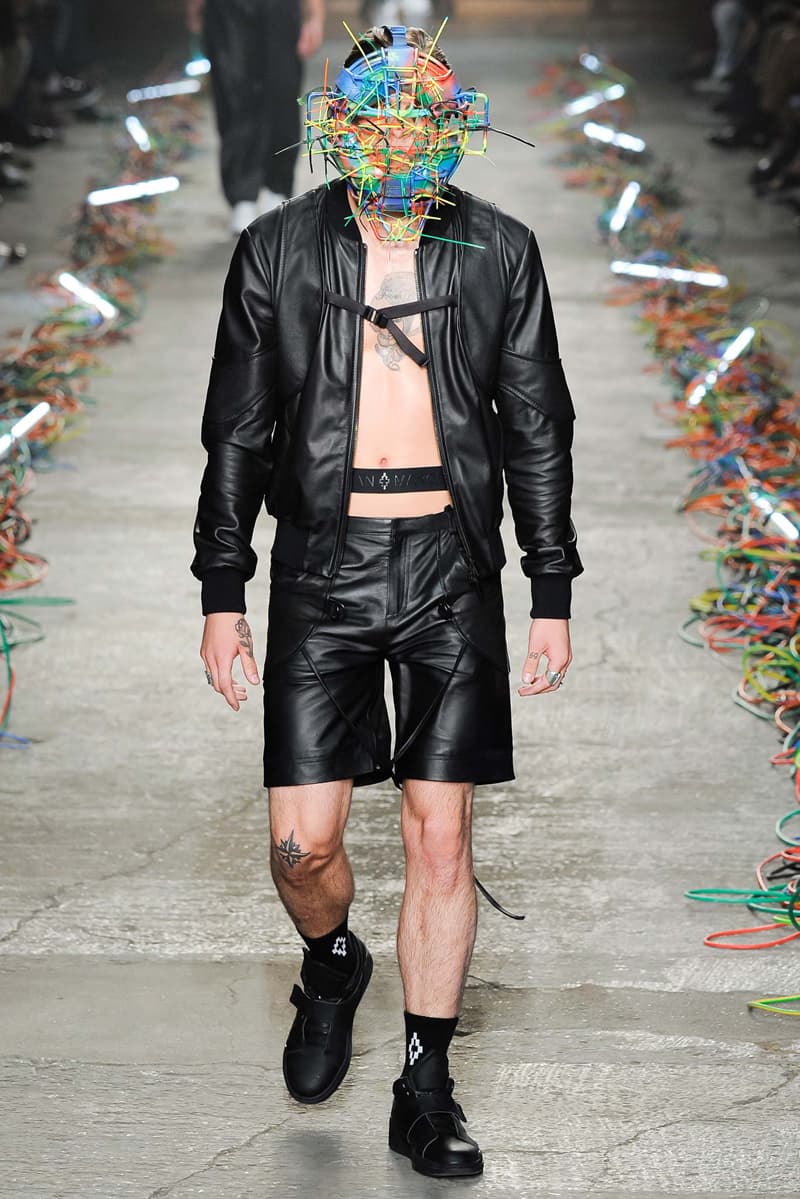 6 of 19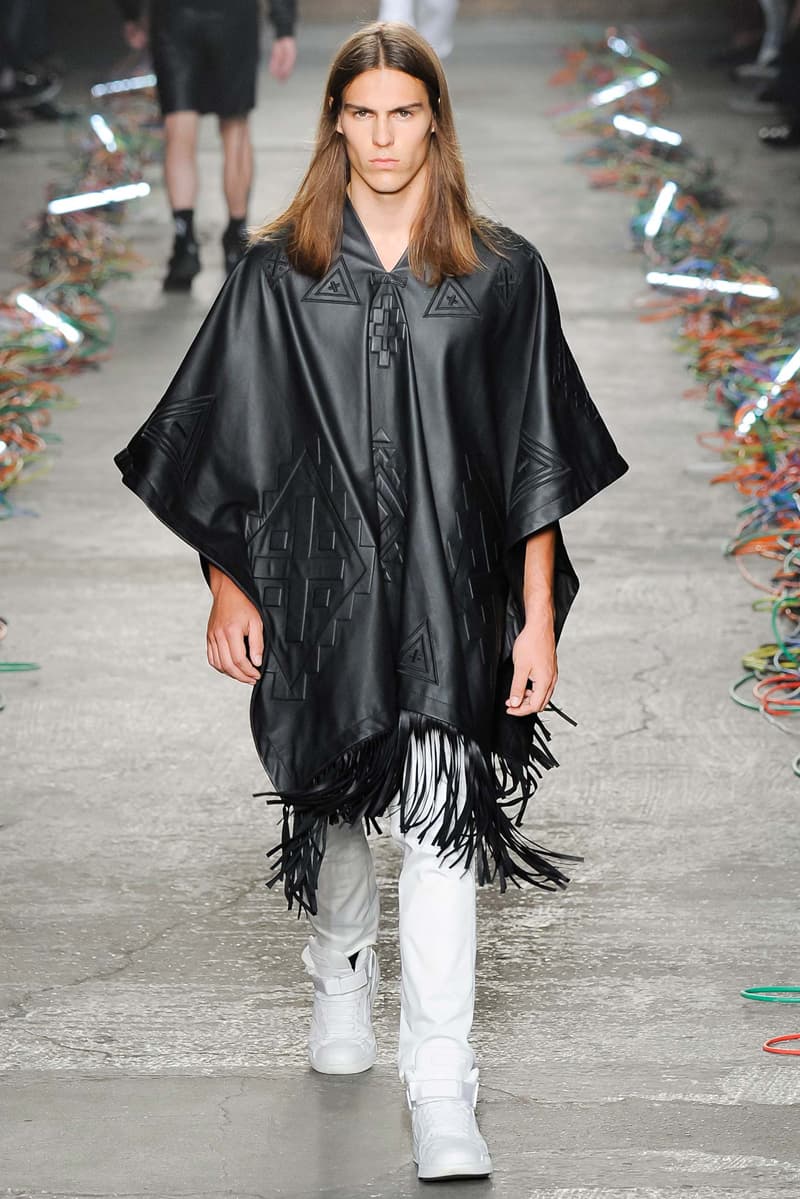 7 of 19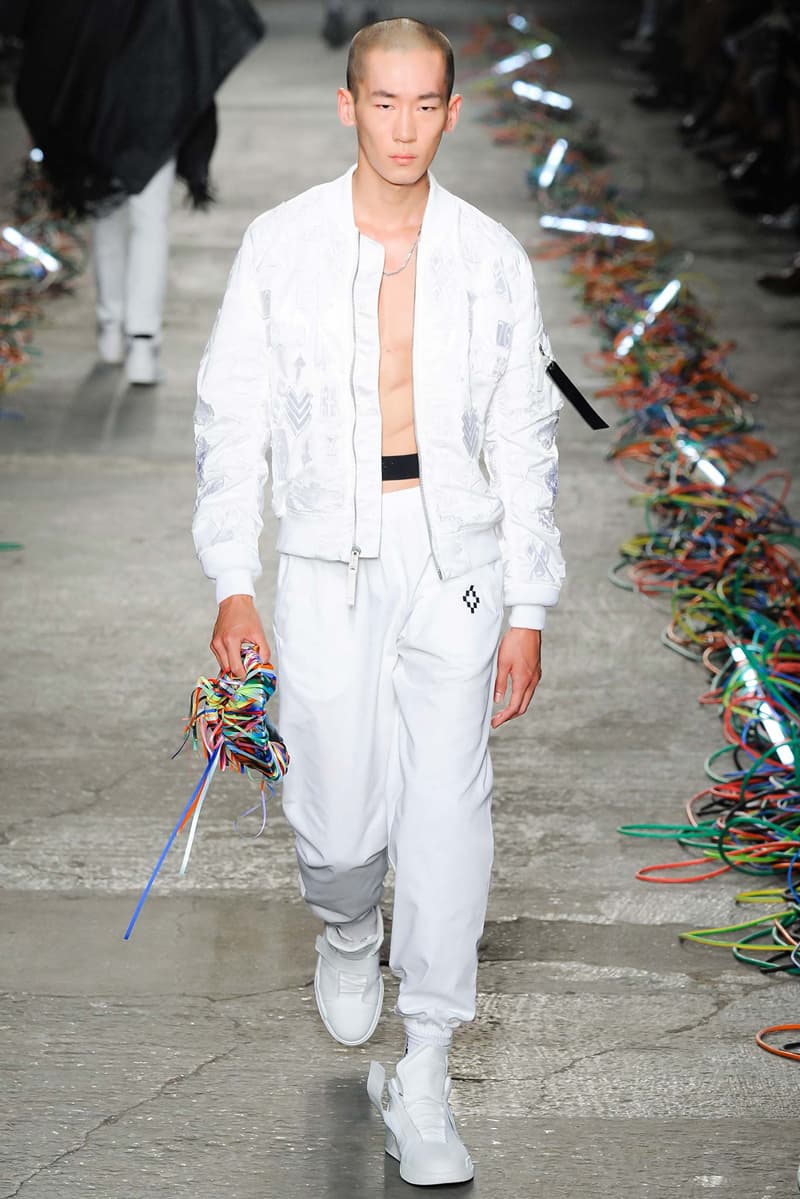 8 of 19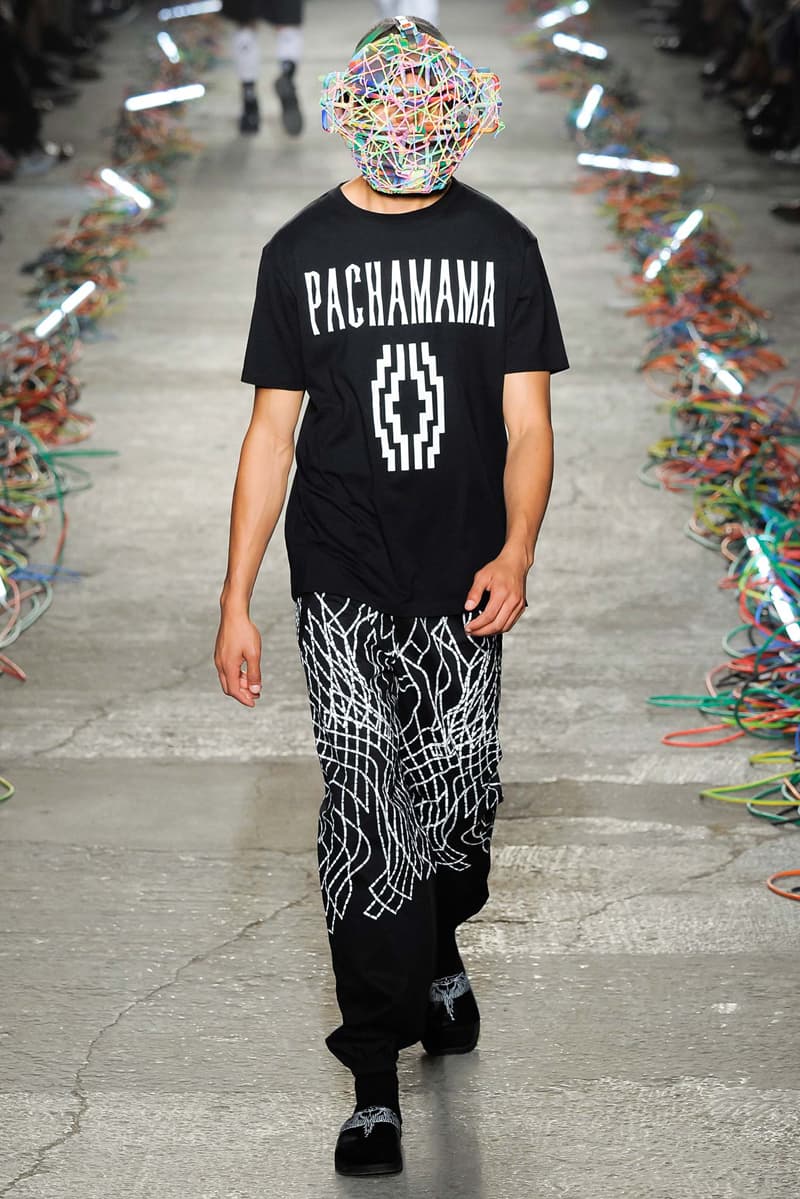 9 of 19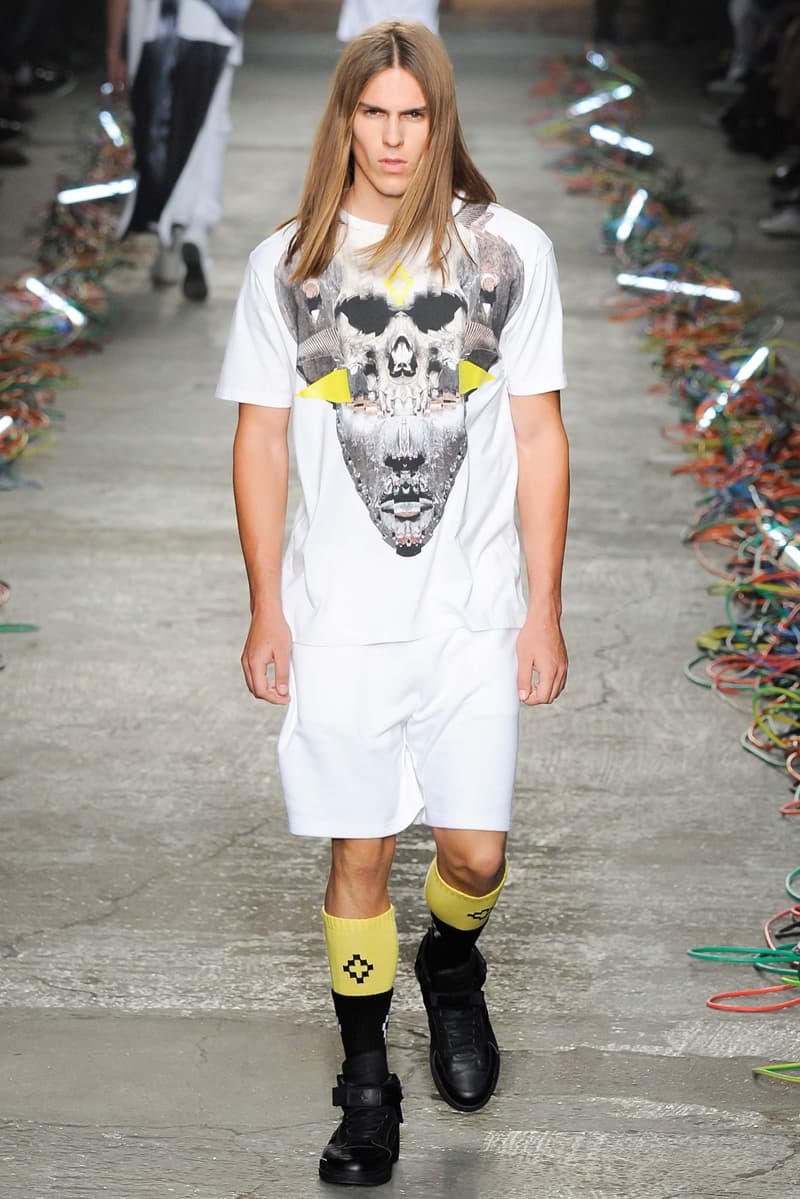 10 of 19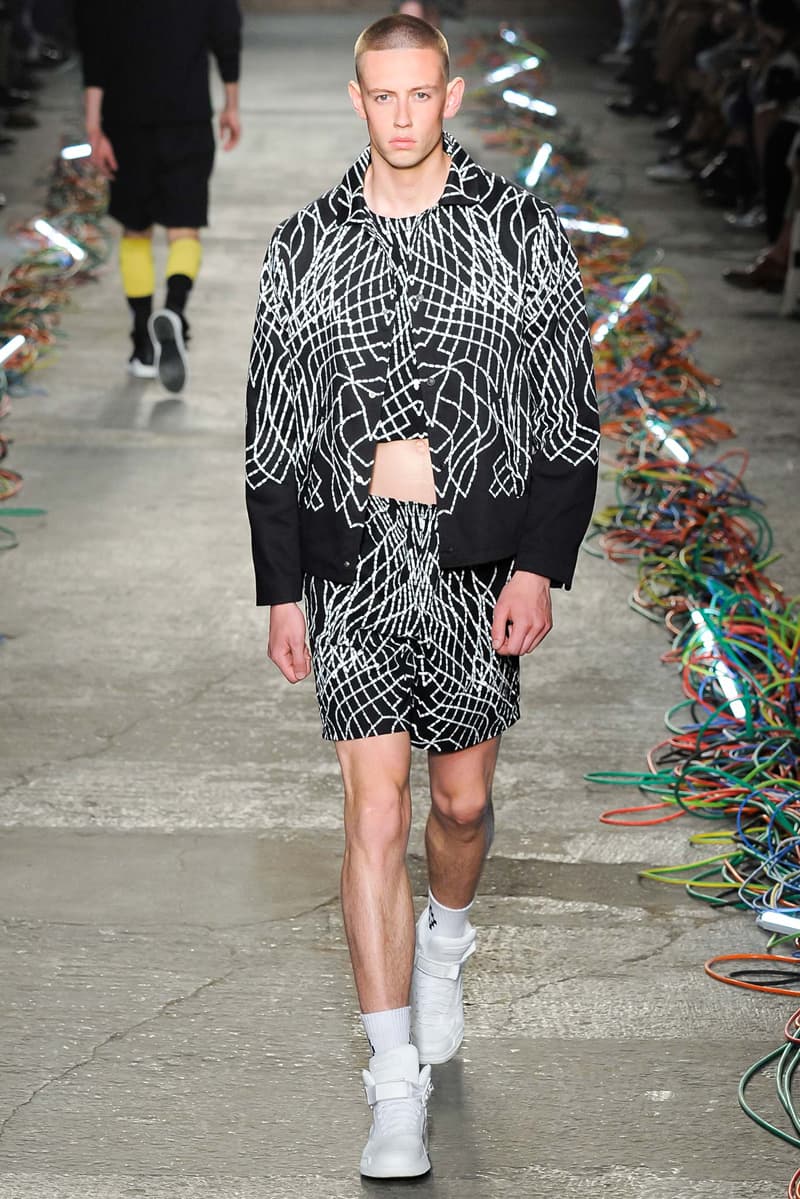 11 of 19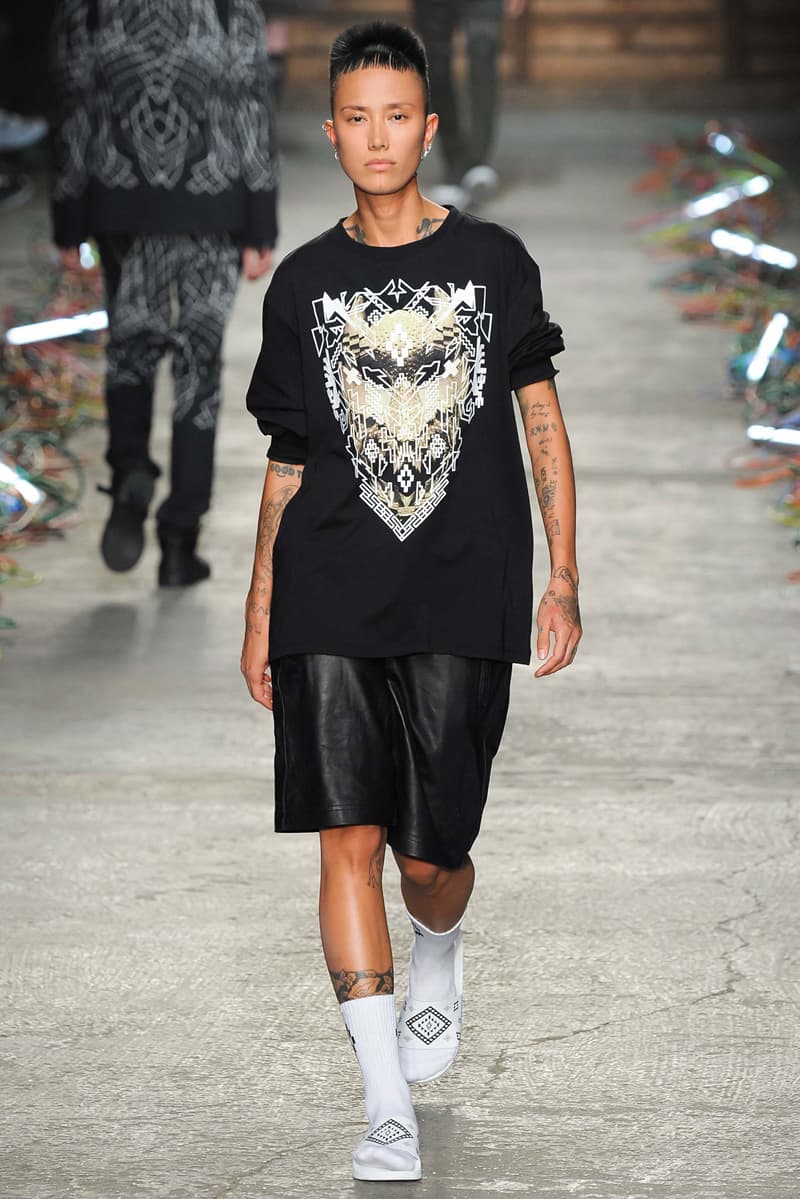 12 of 19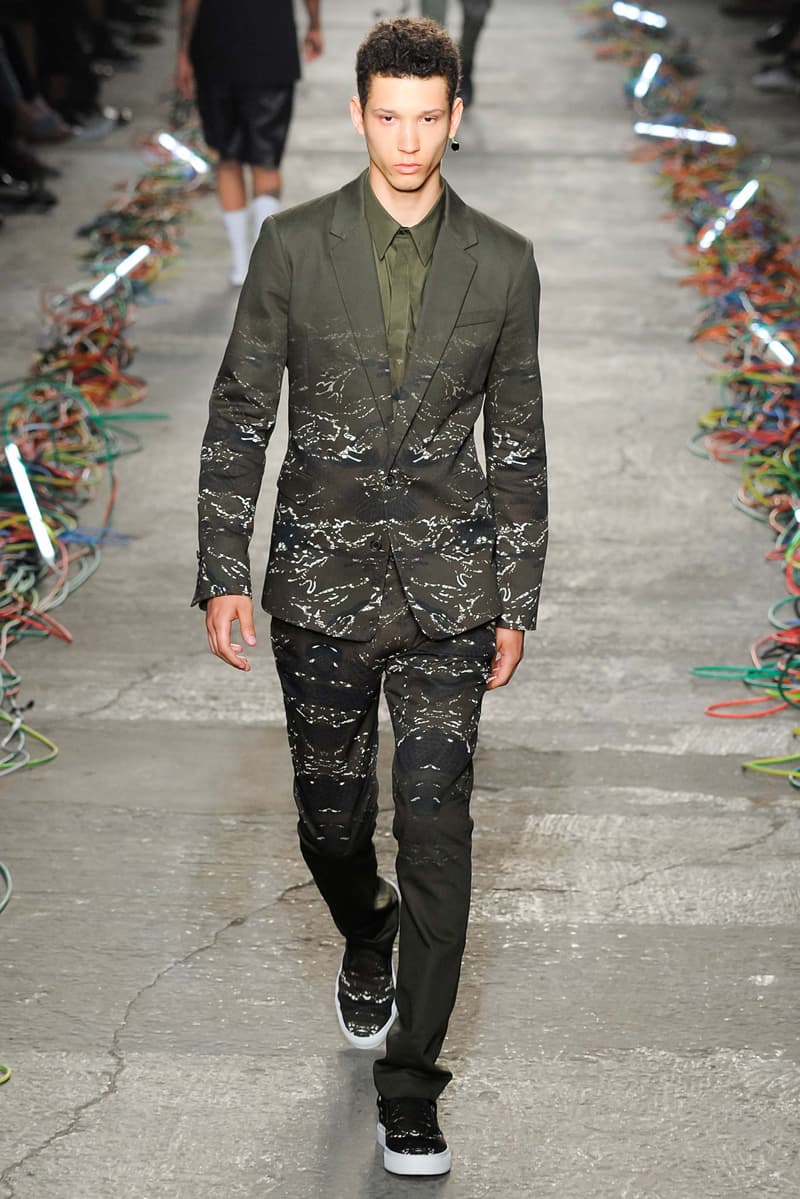 13 of 19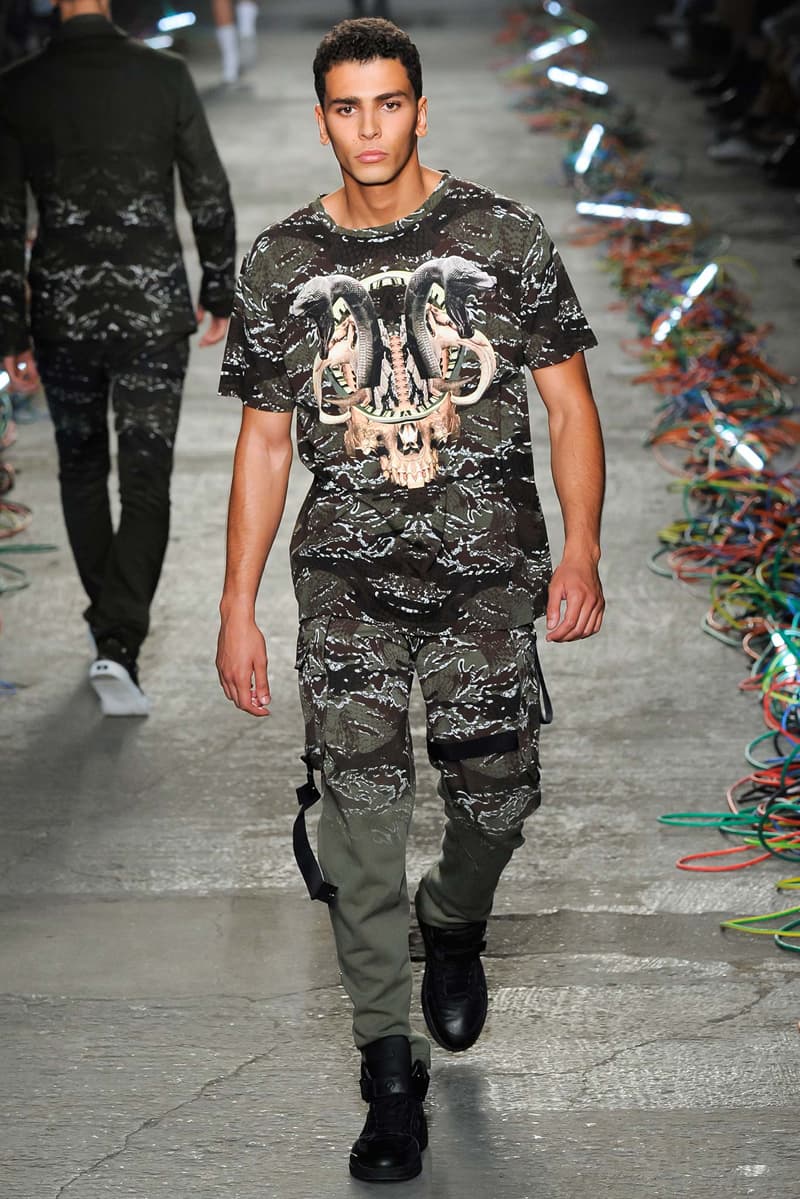 14 of 19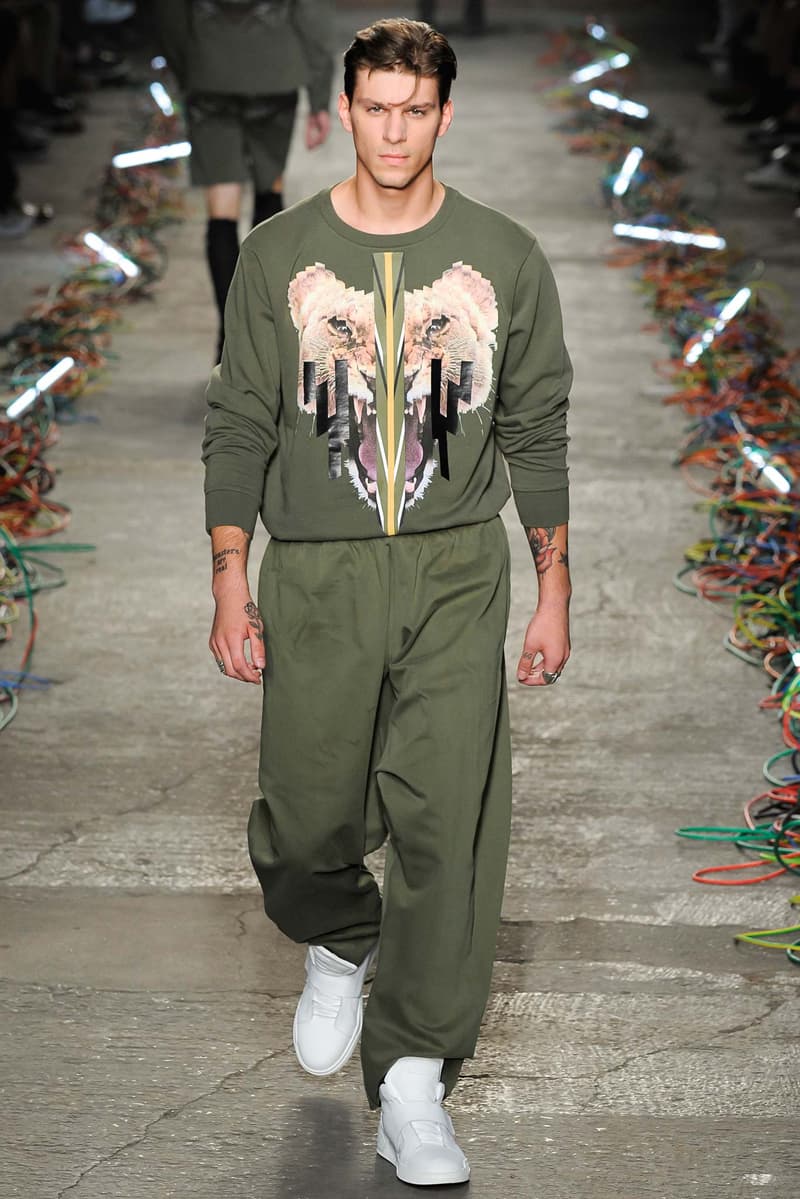 15 of 19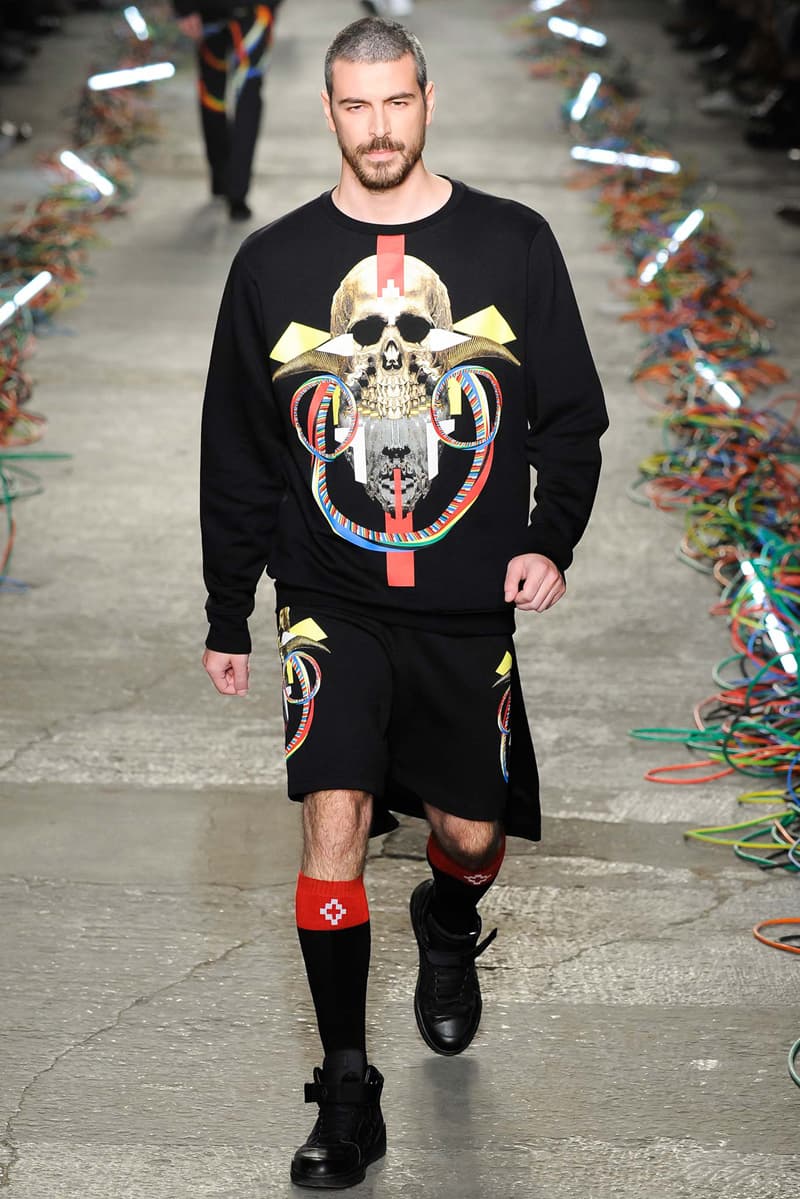 16 of 19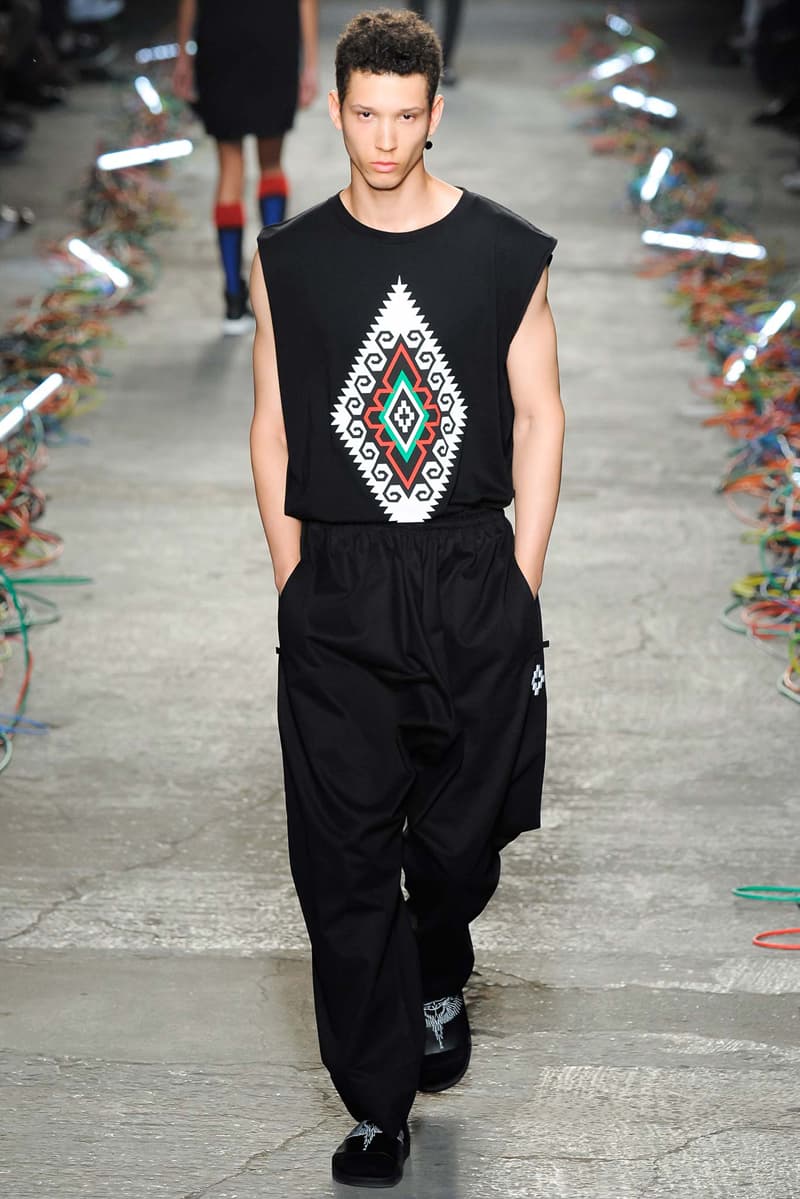 17 of 19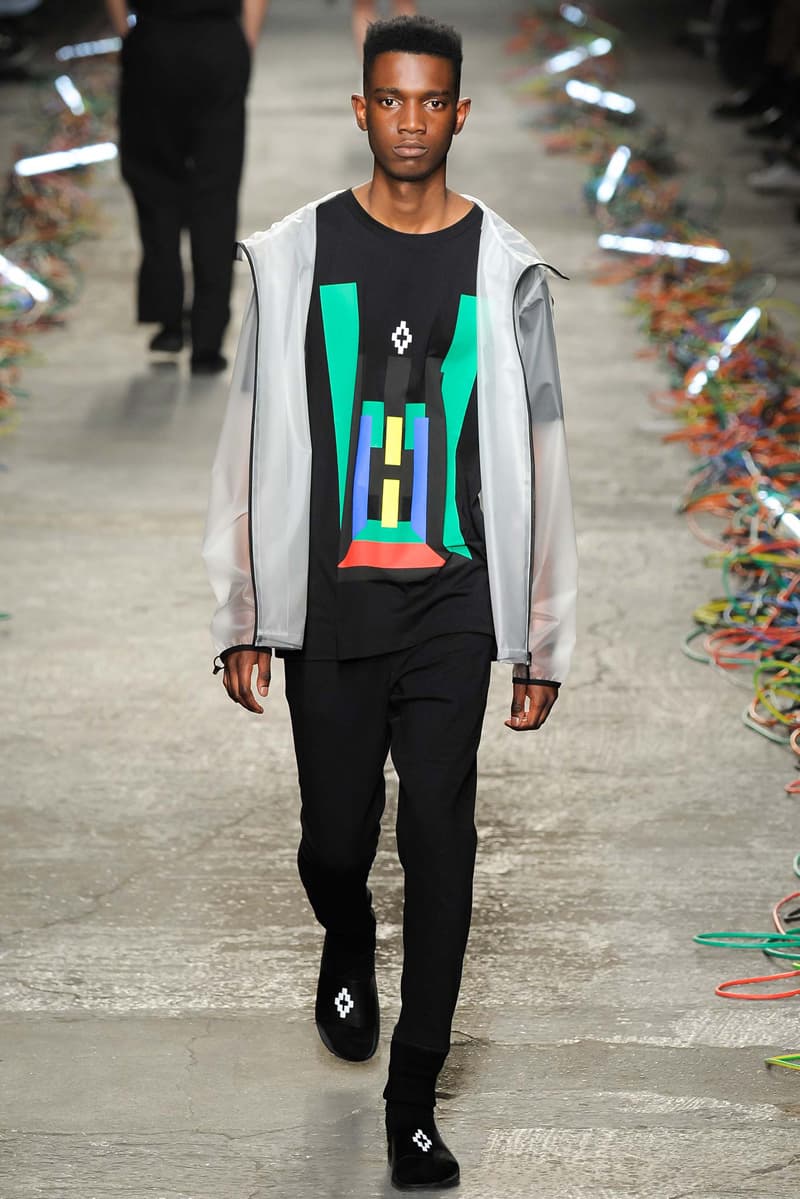 18 of 19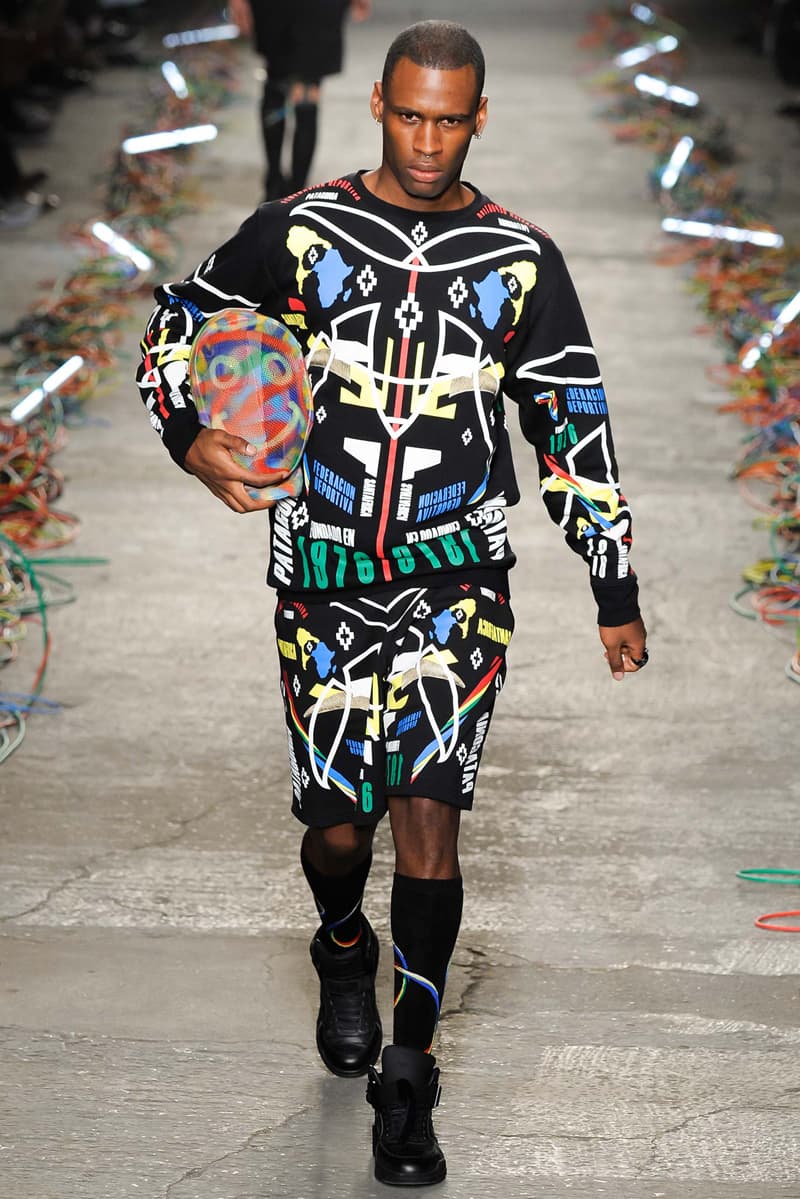 19 of 19
Designer Marcelo Burlon returned to the Milanese runways to debut the Spring 2016 collection for his County of Milan imprint. With each season, Burlon continues to streamline an aesthetic based around a strong graphic identity; by now the iconic block-cross is embedded in the memory of fashion's audience, yet beyond that, the silhouettes get stronger; the use of color, smarter. Here we find Burlon offering a full range of creatively diverse pieces, incorporating ponchos, kilts and traditional Middle Eastern headdresses alongside traditional menswear staples. The designer re-works these pieces by blurring the line between military and Americana, suiting and streetwear; playing each influence closely together to form a unique summation of contemporary aesthetics. Peep the collection here and head to the Marcelo Burlon County of Milan website to peruse its current stock.