Concepts x Karhu Aria '95
Boston and Finland unite as Concept's reworks Karhu's Aria '95.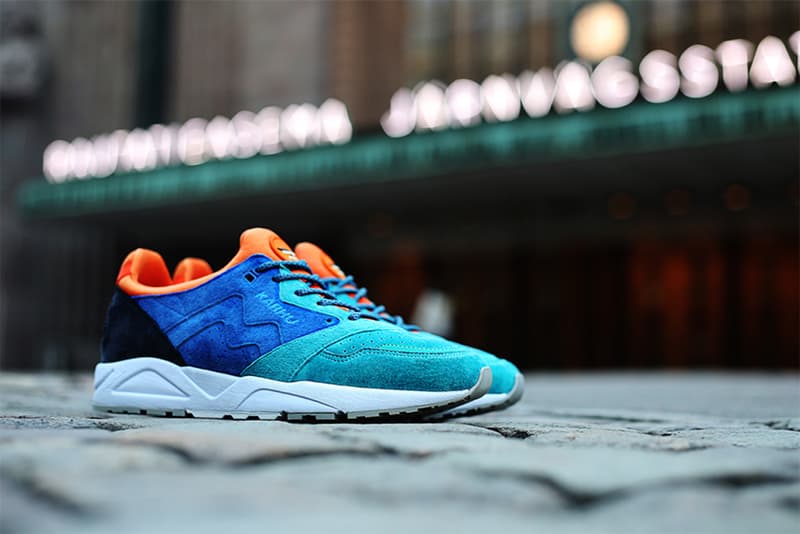 Boston-based Concepts has linked up with Finnish label Karhu to craft a special edition of the Aria '95 silhouette. A respectful nod to the industrial design of the original, the collab sees the sole and a bevy of details on the upper completely reworked while paying homage to the iconic Helsinki train station and the green copper roofs, glowing granite, orange sunsets and vibrant blue sky of the Finnish capital. Covered in suede with a comfy inner bootie of mesh and neoprene, Concepts' take on the Karhu Aria '95 will soon be available at its Cambridge storefronts, as well as online.