10 Clothing Styles Brought to the Limelight by Hip-Hop Music Videos
From workwear, coogi sweaters to tracksuits.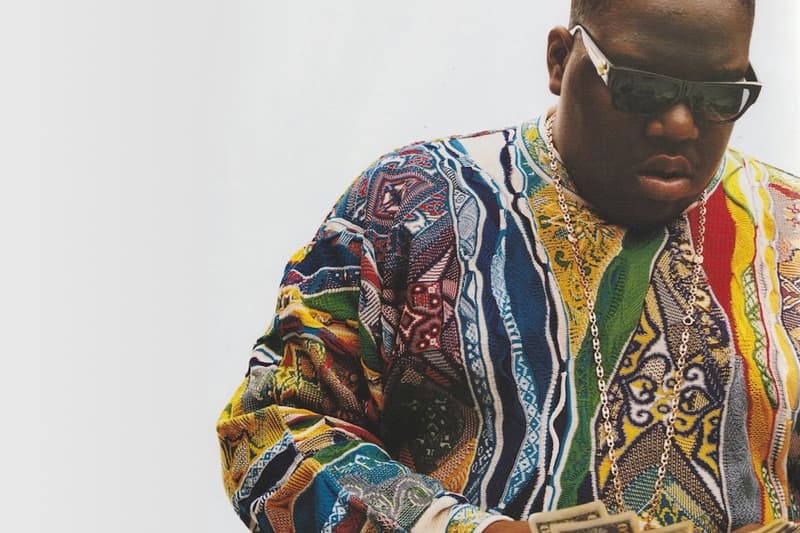 The relationship between hip-hop and fashion is about as intimate and intertwined as it gets. With the first full-length documentary on the subject, Fresh Dressed, about to drop in the coming days, we thought it was a good time to take a look back at 10 iconic clothing styles adopted by the hip-hop community over the years. The following music videos from the likes of Beanie Sigel, Grand Puba and N.W.A. also helped catapult these trends to the masses. Check out the list below and share your thoughts with us.
---
Dickies
Dickie's reputation as one of the world's biggest workwear manufacturers dates all the way back to 1918 when the company was cofounded by C.N. Williamson and E.E. "Colonel" Dickie. In the beginning, its specialty was bib and brace overalls, which it expanded upon during World War II when the U.S. government commissioned the company to produce millions of military uniforms. They continued on to global expansion when Texas oilmen who were sent to work in Middle Eastern oil fields introduced the brand to the Middle East in the 1950s. Later, Dickie's became a piece of gangwear popular in Los Angeles predominantly worn by Crips and Crip-affiliates, though the signature khaki colored chinos were neutral so other gang members — namely those belonging to Latin gangs — were known to rock them as well. When iconic gangster rap group N.W.A. wore the brand's chino pants in the early '90s, Dickie's officially became a part of pop culture's fashion consciousness. N.W.A. gave the brand the street cred and cool factor it needed to become popular among the youth, and a cultural relevance that has continued until today.
---
Jerseys
Other than the baseball cap, there are few pieces that represent the intersection of music, sports and fashion quite like the jersey. The style as it pertains to hip-hop is as timeless as sport itself, with a countless number of artists throughout history wearing jerseys spanning basketball, football, baseball and hockey. In the early and mid-2000s, the jersey trend reached a fever pitch when rappers began favouring expensive throwback jerseys such as those produced by Philadelphia-based Mitchell & Ness. The increased popularity led to an increased demand and a surge in counterfeits, which in turn led to decreased popularity in jerseys and sportswear for a period of time. While streetwear and high-fashion may be more pervasive in hip-hop these days, the rise of the sportswear trend has ensured that jerseys and jersey-inspired styles will always have a place.
---
Coogi Sweaters
Almost everyone knows the line about "living better now / Coogi sweater now," and it's safe to say that Biggie single-handedly iconized the squiggly sweaters that Australian brand Coogi was making back in the early 1990s. This is before it was commonplace for rappers to flex in high fashion getups, and at price points between $400 and $700 the Coogi sweater was considered a real luxury item at the time. While the label's popularity faltered after a botched licensing deal and questions about quality, there's been a resurgence of Coogi's popularity among the new generation of rappers with everyone from A$AP Mob to Drake to Mac Miller seen rocking the throwback sweaters. Streetwear brands have also paid homage, with Pigalle and Supreme both including Coogi-like prints in various collections in recent years.
---
Chuck Taylors
The Converse Chuck Taylor is one of the most widely-known and best-loved shoes in the world. Originally produced in 1917 as the "All Star", the shoes were Converse's first foray into the basketball market. Chuck Taylor was both a basketball player and a shoe salesman for Converse, and improved the shoe's design and became the product's spokesperson in the 1920s. Over the years the shoe shifted from being an elite basketball shoe to being a lifestyle sneaker, and became part of the West Coast hip-hop uniform in the 1990s after being famously worn by N.W.A., Snoop Dogg and characters in movies like Friday.  The shoe has stood the test of time and become a style synonymous with hip-hop fashion, and is still worn and name-checked in songs by rappers from all coasts including The Game, Kendrick Lamar, Tyga, Dom Kennedy, Machine Gun Kelly and Wiz Khalifa. Khalifa's love for the shoe is even said to have inspired the name of his record label and management company, Taylor Gang.
---
Tommy Hilfiger
A mysterious rumor began circulating around the turn of the century about Tommy Hilfiger denouncing non-white people for wearing his clothing, but it couldn't be further from the truth. Hilfiger was actually perfectly happy to have rappers wearing his brand back in the 1990s — so much in fact, that when Grand Puba name-checked his label in the 1992 Mary J. Blige song, "What's the 411," Hilfiger was flattered enough that he took it upon himself to start dressing the artist. Long before celebrity influence was as integral a part of shaping fashion trends as it is today, Hilfiger recognized the potential buying power of the hip-hop culture and recruited some of the era's top acts to wear his gear: Fat Joe, Aaliyah, Q-Tip, Snoop Dogg, TLC, Raekwon and Method Man are just a few of the big names who have famously rocked the red, white and blue. Hip-hop's love affair with Hilfiger has been a tumultuous one over the years, first amid those pesky rumors and then again recently when he was asked about the hip-hop connection and gave an answer that set off more controversy. Either way, rappers like Drake and A$AP Rocky are still seen regularly showing the label love.
---
Kangol
Founded in the 1920s by World War I veteran Jacques Spreiregen, Kangol originally produced hats for workers, golfers and soldiers and were a major supplier of berets to the British Armed Forces during World War II. While rappers weren't the first celebrities to wear the brand — with The Beatles and Arnold Palmer reported fans of the toppers — the brand certainly reached new levels of awareness and popularity after being adopted by the hip-hop community in the '80s and '90s. Grandmaster Flash, Run-DMC, LL Cool J, Slick Rick, Kangol Kid of UTFO and The Notorious B.I.G were all famous for wearing the hats and paying homage to them through their lyrics. The style was further immortalized as a hip-hop classic thanks to cult crime drama New Jack City, as Wesley Snipes' character Nino Brown and his gang the Cash Money Brothers wore Kangol hats throughout the movie.
---
Military and Camo
Long before camo became a runway and streetwear staple, it was first reappropriated by anti-war groups in the 1960s who wore it as a sartorial symbol of political protest. Hip-hop adopted the style before it went mainstream, with Brooklyn's Boot Camp Clik some of the most noted purveyors of camo in their head-t0-toe military wear and Timberlands. This was long before labels like maharishi, Stone Island or A Bathing Ape were putting their own high-end spin on this military print, so the camo and military wear then was just standard-issue surplus clothing — cheap, rugged and tough.  In 2003, 50 Cent launched G-Unit Clothing in partnership with Marc Ecko which featured a heavy camo and military influence. The line had a short success period with over $50 million in sales its first year before the partnership ended in 2008. Nowadays camo is as ubiquitous a print as any, with a number of high end labels including Versace, Louis Vuitton and Saint Laurent incorporating it into their wares.
---
Workwear
We have already covered an iconic piece in Dickie's, but it's worthy to note hip-hop's deep-rooted and longstanding love affair with workwear as a whole. Many '90s rappers favored these heavy-duty pieces that were traditionally reserved for doing physical or manual laborers, with the rugged nature of the clothes a fitting reflection for their attitudes and appearances. The crew that owned this look was the Death Row camp: Snoop Dogg, Dr. Dre and Tupac were known to rock overalls and heavy-duty denim jeans and button-ups on the regular. In later years DMX, Jadakiss and Styles P all incorporated workwear as part of their signature look.
---
Tracksuits
Tracksuits were a popular choice for breakdancers in the '70s and '80s given their comfortable, loose fit that allowed for the free movement required when executing classic moves like the windmill, the six-step and the head spin. adidas was the favoured designer for these tracksuits, and the group that made the style popular was Run-DMC. They were known for rocking head-to-toe adidas including the tracksuits and some shell-toes to match, and even have a song that famously name-checks their favorite brand. Tracksuits would evolve into both sweatsuits and velour suits that would be worn by other hip-hop artists for decades to come.
---
Raiders Gear
Also made famous by N.W.A. as a hip-hop fashion staple is merchandise belonging to the Oakland Raiders, who called the Los Angeles Coliseum home from 1982-1994.  The team at the time were seen as the bad boys of the NFL, partly thanks to controversial owner Al Davis, but were also one of the better teams in the league having won the Super Bowl in 1976, 1980 and 1983. Their rebel reputation struck a chord with N.W.A., who began rocking Raiders merch as part of their regular attire.  The silver and black colorway and pirate logo were an appropriate visual representation of the renegade attitude and the violence of Compton that was told through their music. In 2010, ESPN produced a documentary called "Straight Outta L.A." as part of its "30 For 30" series that examined the effect of the Raiders on N.W.A. and hip-hop as a whole.
Join Our Discussions on Discord
The HYPEBEAST Discord Server is a community where conversations on cultural topics can be taken further.