The HYPEBEAST Review: 'Mad Max: Fury Road'
In the year 2060, the world is a desolate place. Due to a series of undisclosed worldwide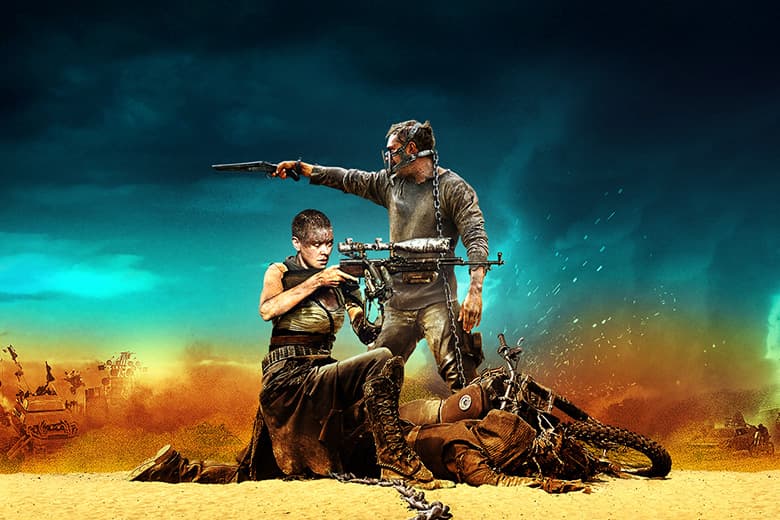 In the year 2060, the world is a desolate place. Due to a series of undisclosed worldwide catastrophes that caused the downfall of society, one man is struggling to survive. Max, a former highway patrolman whose family was killed in the early days of the world's collapse, meets Furiosa, a woman who is attempting to cross a gigantic desert to save a collective of beautiful women known as the "Five Wives." They are trying to escape from the tyrannical leader King Immortan Joe and his army, the War Boys. Joe wants his five wives back because they're at a fertile point in their lives and he really wants to capitalize on this, to create a future generation in the light of his twisted ideals.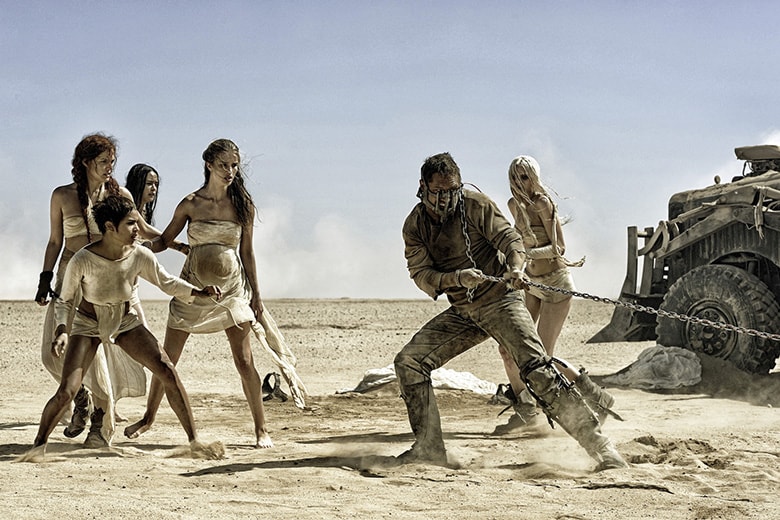 ---
That's the storyline in a nutshell. The beauty of this addition to the Mad Max franchise is that it stands on its own. You don't need to have seen any of the previous three installments to understand what it's trying to achieve. The dialogue is sparse, but punchy, and a movie like this is able to survive on brilliantly delivered one-liners. Overall, this film was made to keep you on edge of your seat until you can't take it anymore. Just when you think the leading characters are in some serious shit, it gets 30% more intense. Every element of the movie stimulates the senses: explosions, fire and elaborate fight-scenes set against a picturesque landscape.
Fury Road was shot on-location in Australia and Namibia, and was edited together beautifully. The panning videography captures the awe-inducing landscape and works to submerge you into the picture. Even though every element of this movie is followed by an exclamation point, the visuals silently fool the viewer into believing they're there, inhaling copious amounts of sand with Max. An incredible inclusion to the overall aesthetic of the movie was the intricately detailed gothic-grunge costuming, a sensibility that can be found in many of Rick Owens and Yohji Yamamoto's past collections. Also, in this post-apocalyptic world, humans are limited to a primitive style of survival where they combine industrial influences to their on-road vehicles, creating blisteringly fast war machines. The use of real cars added to the gritty energy the movie exudes and the power of amalgamating these action-movie essential elements means you won't be able to look away from a single second of it.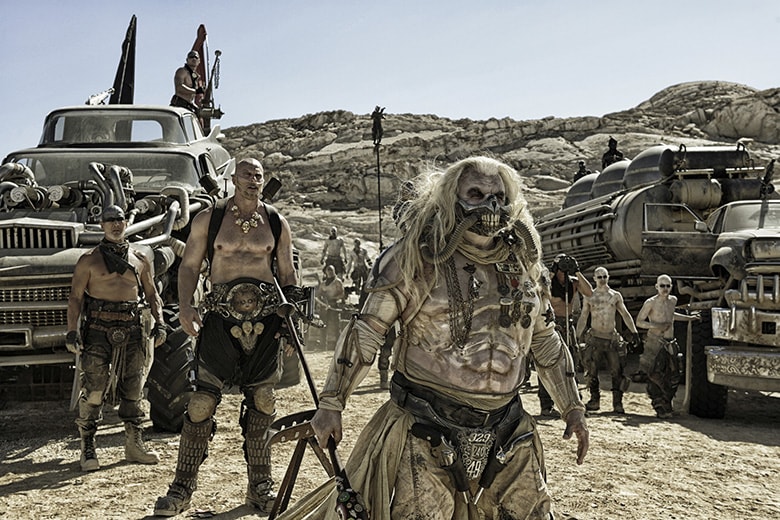 ---
Australian Director George Miller has done an exceptional job of playing to the country's natural beauty and offering a platform to showcase the creative talents of Australian's as a whole. The live stunts alone are something of a rarity in today's cinema. Having produced what will probably be considered Australia's biggest blockbuster to date, it features a predominantly Australian cast including international supermodel's Abbey Lee Kershaw and Megan Gale. Miller seems to use explosions and fire as freely as Tarantino uses blood in his releases, but a majority of the violence is implied. Sure, people are getting run over by 18-wheelers, and the movie lives up to the violent tone of its predecessors, but it's indirect violence. As in, we don't need to see brains squashed under a tire in order to know that the character was hit by a car.
The most surprising and welcoming element was how the female leads in the movie were able to hold their own. We're not talking about making allowances for female characters either. Furiosa is mean, can take a punch, and is out for cold-blooded redemption.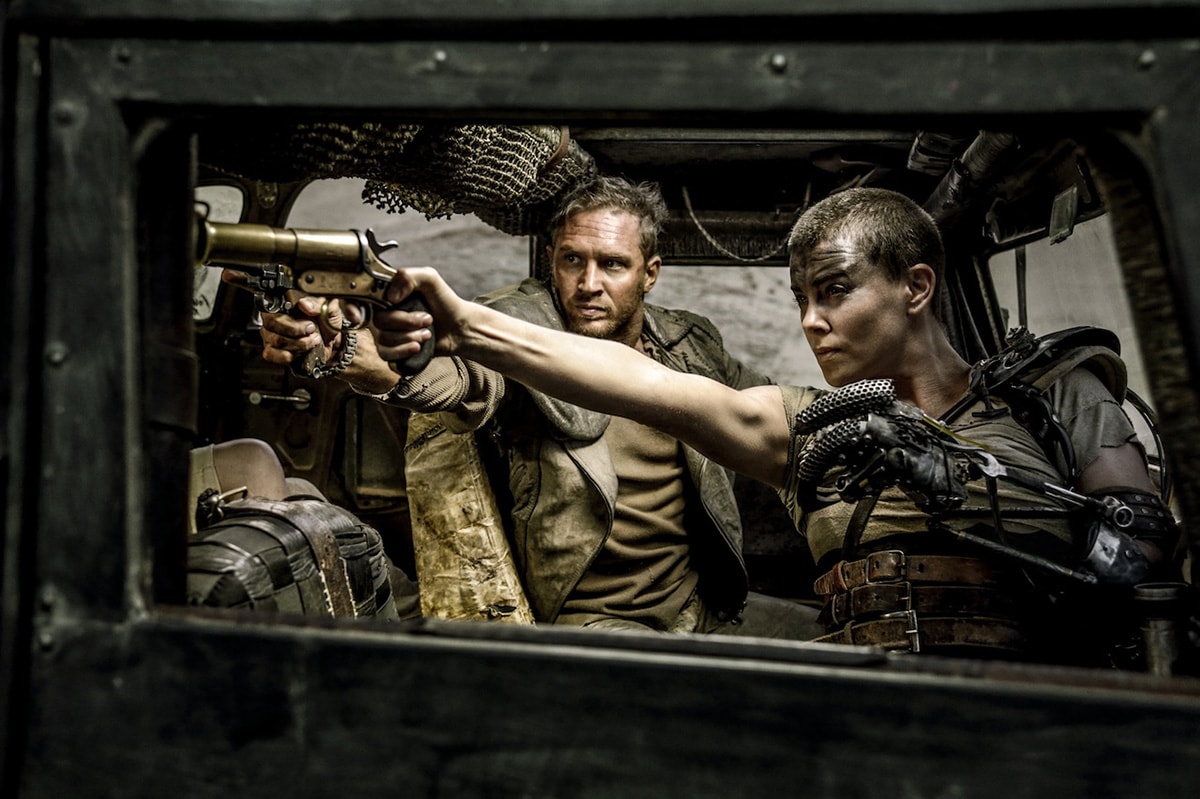 ---
From the theatrical trailers it may seem like Mad Max: Fury Road appeals to a niche audience, however there's enough layers in the movie to offer something for everyone. You have things being blown up every second, elaborate car mods for the auto-heads, incredibly crafted costumes for the fashion-conscious, whimsical scores for those into music, incredible cinematography for amateur and professional photographers alike, an on-screen romance and so much more. To sum it up, it's absolutely insane.
For more on the film and where it can be seen, click here.