Find out How Sneakerheads Are Trying to Preserve Their Kicks
Sneakerheads worldwide have the misconception that stowing their prized kicks within the original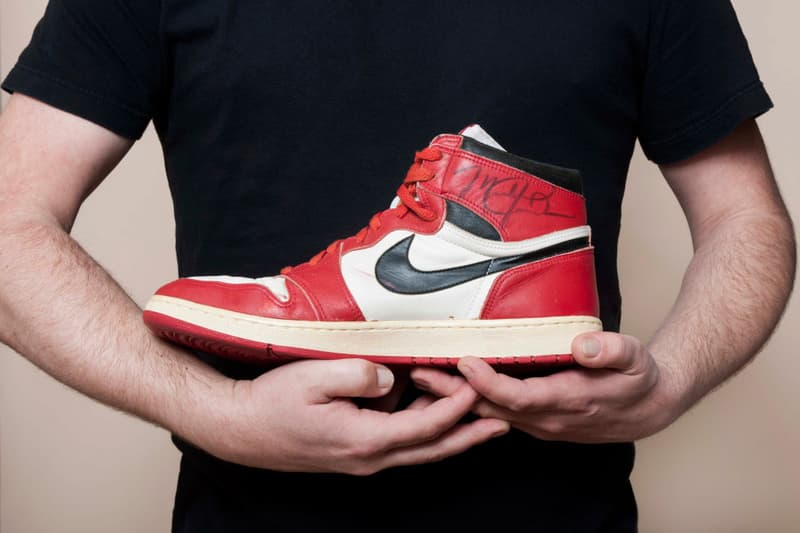 Sneakerheads worldwide have the misconception that stowing their prized kicks within the original box, in a cool and dry wardrobe is sufficient to preserve the original appearance of the shoe — however, as WIRED found out, this is far from the case thanks to the inherent chemistry of the shoe's construction, a ticking clock until their disintegration. The culprit is polyurethane, or PU, which is the most common material used for the sole, thanks to its light, flexible, durable and inexpensive qualities, all for a massive trade-off, of course. As Jordan Michael Geller, Guinness-certified owner of the world's "Largest Collection Of Sneakers/Trainers" explains "the air bubbles in the midsole deflate and become flat as a pancake. The glue gets crusty and becomes visible. Then the poly and all the white parts, the netting and mesh, turn yellow. Yellowing is a big problem. Finally, when the soles separate from the uppers, that's it. Say goodbye to your expensive shoes." Read an excerpt below and head to WIRED for the full article.
Inflated prices continue to be paid for DS OGs that will inevitably decay with the passage of time. "Yeah, they're OK with it," Geller says of his fellow collectors. "That may seem irrational and borderline insane to most people, but that's what this hobby is all about: irrational behavior and lots of insanity." Any advice for all the hype beasts out there? Geller doesn't hesitate: "Three words: Shoes fall apart."

The Nike king is constantly reminded of just how tenuous and fragile the molecular PU bonds are in the early models. "Last week, I broke out a pair of 2006 Jordans," he says casually, as if wearing a 9-year-old pair of DS Jordans was barely worth mentioning. "Almost instantly, the paint started chipping and cracking. It was like an earthquake hit the midsoles." His disgust is palpable. "After ten minutes, they looked like shit."
Join Our Discussions on Discord
The HYPEBEAST Discord Server is a community where conversations on cultural topics can be taken further.