Colorado Water Company Tells JAY Z: "Stick to Your Own Business, Man!"
Remember JAY Z's comments to The New York Times about the cost of music when TIDAL launched early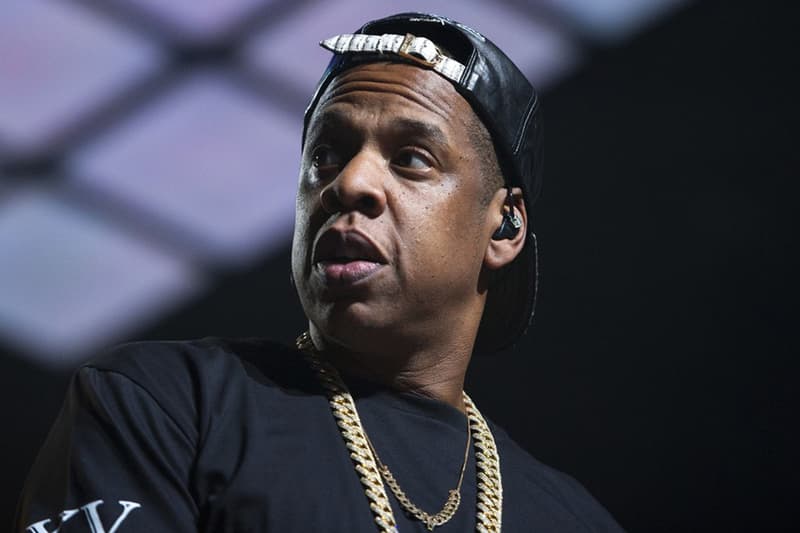 Remember JAY Z's comments to The New York Times about the cost of music when TIDAL launched early in the year? Well, an executive from Colorado company Denver Water is taking umbrage to remarks made by JAY Z about water being "free" and an analogy JAY used. Back in March, JAY Z gave the following statement to the NYT about the value of music:
The challenge is to get everyone to respect music again, to recognize its value. Water is free. Music is $6, but no one wants to pay for music. You should drink free water from the tap — it's a beautiful thing
Now, Denver Water's Steve Snyder is challenging the "water is free" claim with an essay entitled An open letter to Jay Z. Writing on Denver Water's official company blog, Snyder penned the following during his post:
"Recently, you made a comparison about water and music. And since water is my business, I have to say, 'Stick to your own business, man!'

I get what you are saying. Artists should be paid for the music they create. But to say that 'water is free while music is $6' isn't exactly true."
Breaking down his qualms with the NYC legend's claims, the executive explains his side as such:
"Right now, Denver Water customers pay an average of less than $3 for 1,000 gallons of water. When you think about how much a gallon of milk or a liter of soda costs, water is a pretty good value. And if you compare your monthly water bill to your other bills like electricity and phone, the value is even better. Then, think about the vast collection, treatment and distribution systems that most utilities operate and maintain, and now that value is off the charts!"
Snyder even breaks it down in a way that relates to JAY, comparing things such as album and clothing sales to costs of water:
"Your last album, 'Magna Carta Holy Grail,' sold 528,000 copies in its first week on the market. At $6 each, that's more than $3 million. You could buy 1 billion gallons of water for that, enough to fill 1,600 olympic-sized swimming pools. Your summer home has enough room for those, right?"
Since the initial post, Denver Water have also issued a followup statement. The company's official (and apparently final word) on the "water analogy" is that the issue is "not about whether Jay Z thinks water is free." "We commend him for speaking out about the water crisis in other countries. We understood his reference to water and music. He was talking about the value of the very thing that provides his livelihood. So were we," Denver Water conclude in their official statement on the matter. For more on this, check out Steve Snyder's original response to JAY Z.