Frances Bean Cobain Speaks to Rolling Stone About Nirvana, Her Father Kurt, Among Other Topics
In Rolling Stone's new issue, the cover story on Kurt Cobain features an exclusive Q&A with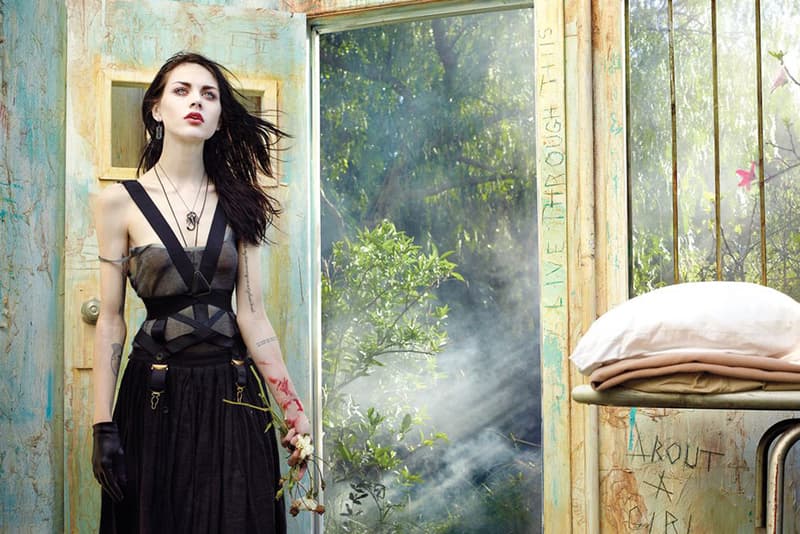 In Rolling Stone's new issue, the cover story on Kurt Cobain features an exclusive Q&A with Frances Bean Cobain, his daughter. Publicly speaking about her father for the first time, Frances delves into life after her father's death; her complicated relationship with her mother, Courtney Love; and the biopic Montage of Heck, directed and produced by Brett Morgen about her Kurt Cobain. The personal and moving conversation brings to light a story of a young girl growing up only knowing of her iconic father, her thoughts on Nirvana, and details about who Kurt Cobain was. Click through to read more at Rolling Stone here, and make sure to pick up the magazine, on newsstands now.
How would you describe Montage of Heck?
It's emotional journalism. It's the closest thing to having Kurt tell his own story in his own words – by his own aesthetic, his own perception of the world. It paints a portrait of a man attempting to cope with being a human. When Brett and I first met, I was very specific about what I wanted to see, how I wanted Kurt to be represented. I told him, "I don't want the mythology of Kurt or the romanticism." Even though Kurt died in the most horrific way possible, there is this mythology and romanticism that surrounds him, because he's 27 forever. The shelf life of an artist or musician isn't particularly long. Kurt has gotten to icon status because he will never age. He will always be that relevant in that time and always be beautiful.