The Chain Gang Discusses the Dying Art of Chain-Stitching and Fading Individualism in Fashion
The Chain Gang is a business built on passion. A four-person operation in the heart of East Los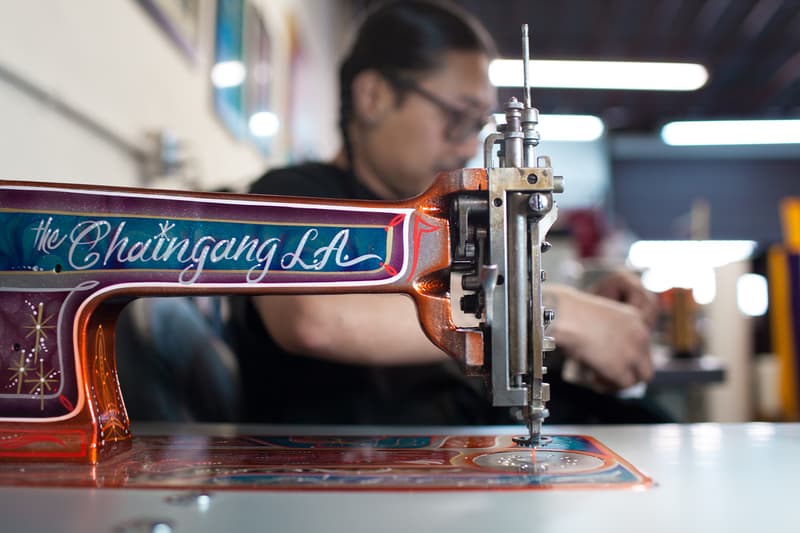 1 of 8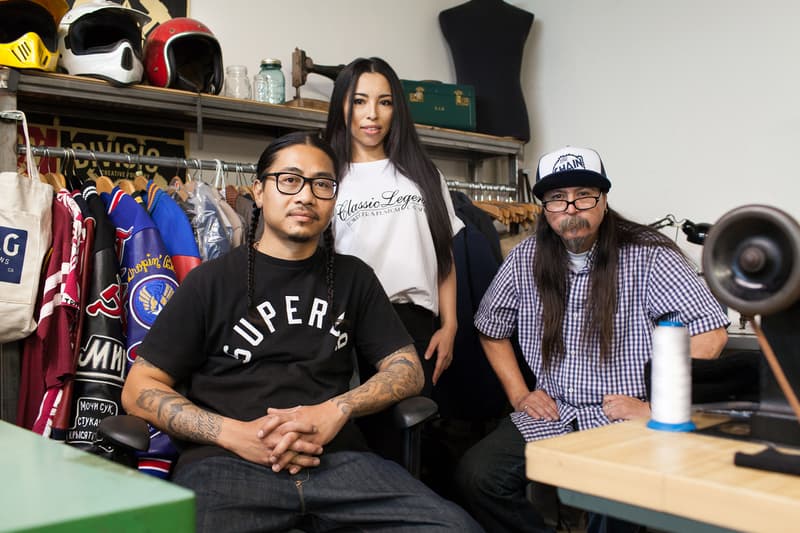 2 of 8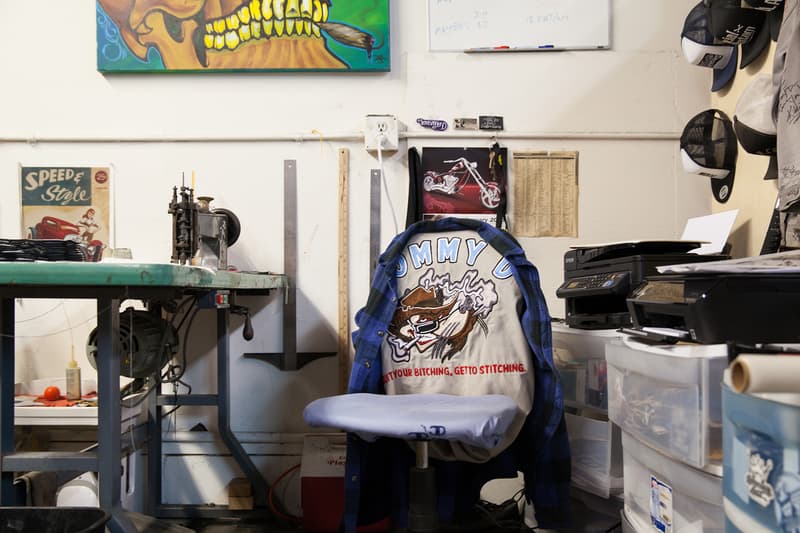 3 of 8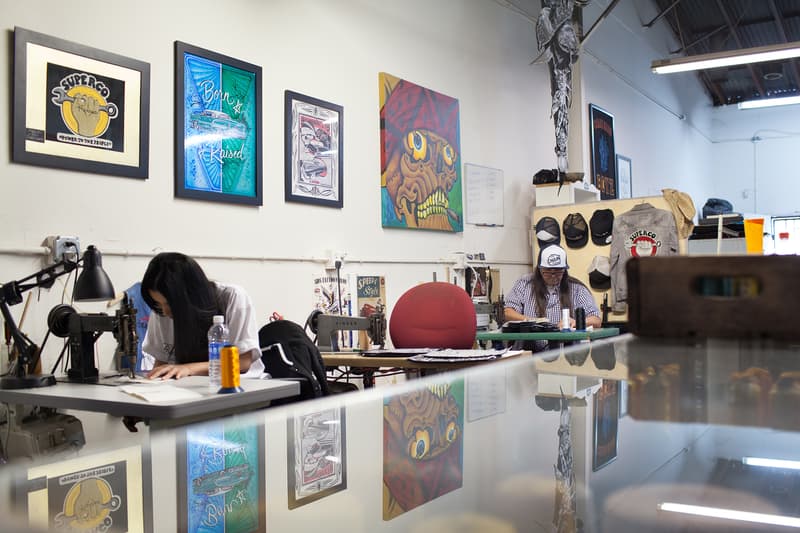 4 of 8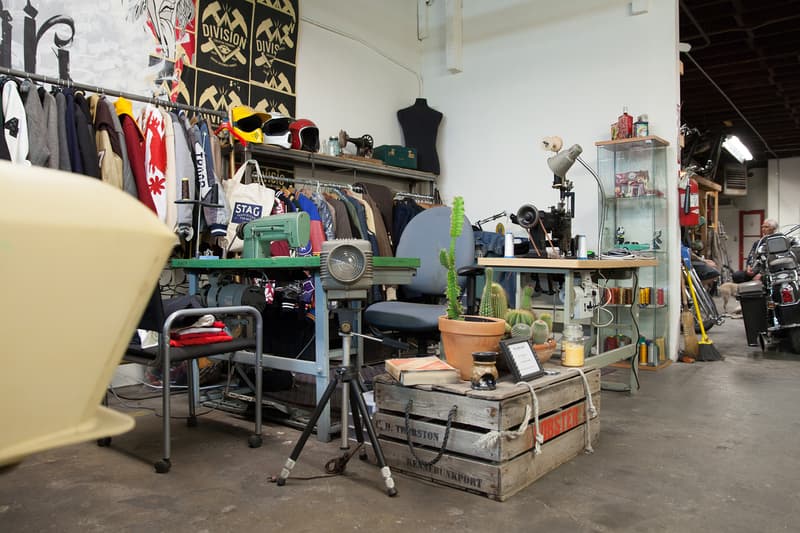 5 of 8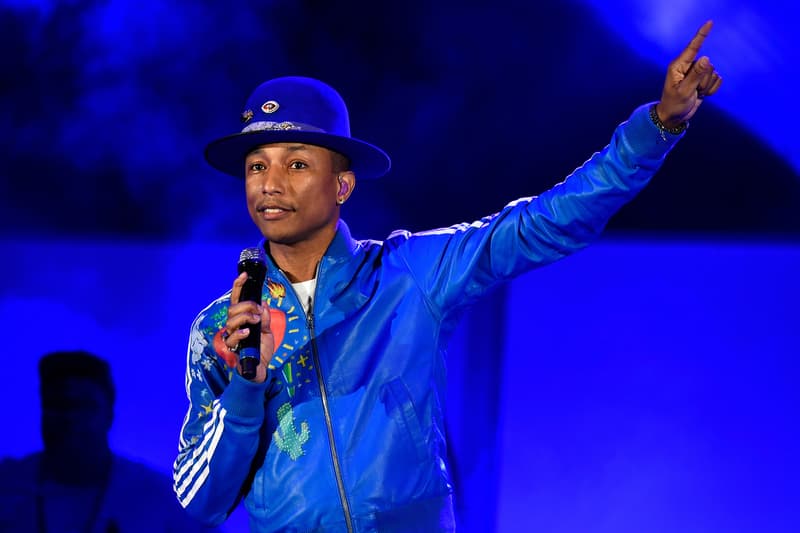 6 of 8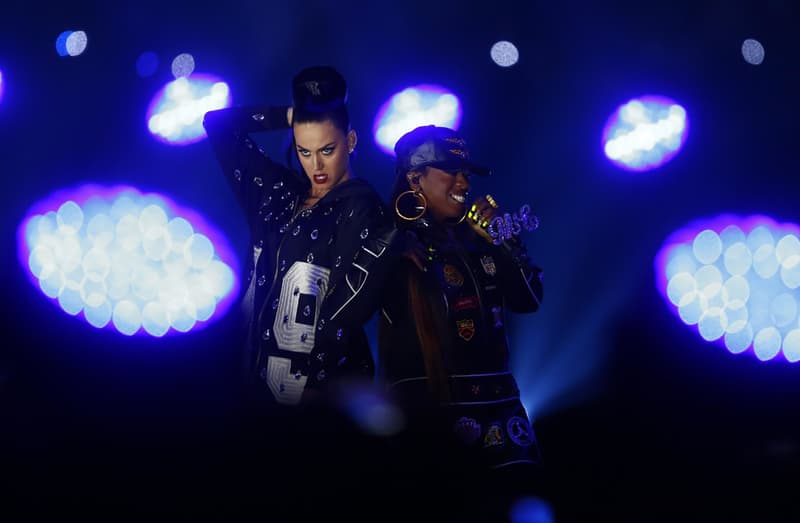 7 of 8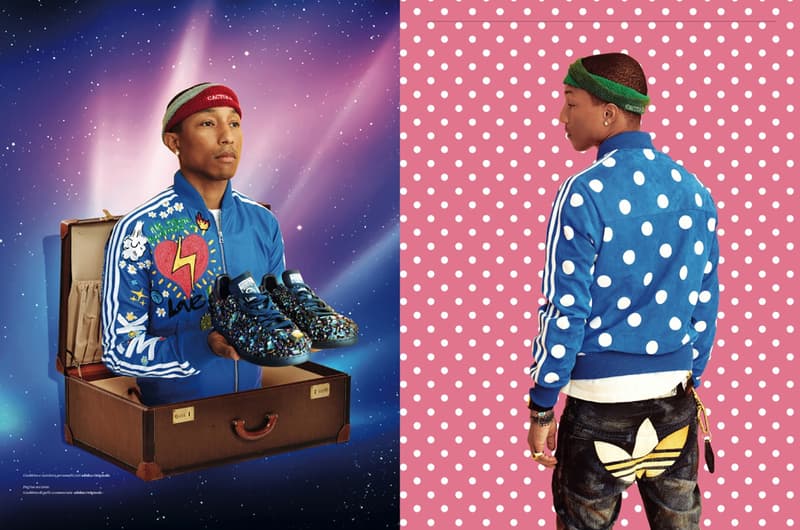 8 of 8
The Chain Gang is a business built on passion. A four-person operation in the heart of East Los Angeles, this low-key studio has quietly built a reputation for producing some of, if not the, best custom chain-stitching in the industry. Founded with a drive to keep a dying art alive, founders Tul Jutargate, Tommy D and Ed Hernandez started The Chain Gang out of necessity, saving a family-owned operation that supplies iconic car clubs with the signature look they've pioneered dating back to the 1950s.
In recent times, the trio has found a new niche through the help of friends and industry veterans. A business that at one point left them with financial woes has blossomed into an operation gaining recognition amongst the fashion and entertainment elite, including commissions for Pharrell, a collaboration with Levi's influencer haus, and garments seen in this year's Super Bowl. All of this success hasn't been without its hardships however, which have molded the company's humble approach to design and allowed it to remain a highly respected mainstay in a community often full of the opposite.
I recently paid a visit to the chain-stitch maestros for an in-depth discussion into the company's origins, how it's managed to keep the lights on, and a bit of insight what sets them apart from robot-armed competition.
---
"It was already a dying art and when everything got computerized, it became cheaper."
---
How did the idea for Chain Gang develop?
Tul: I come from an automotive, lowriding background. I've always liked old car club jackets and all the artwork that went into them, especially patches. They were all handmade, which you don't really see anymore, especially after the late '70s and early '80s. That's when everything kind of went digital.
I ran into one of my friends one day and he had this really nice club coat on and it was all chain-stitched. I was like, "Man, who did that?" I've been looking around for someone who does [that kind of work]. And he told me, "Oh, I got it from this guy, Tom." He gave me [Tom's] number and I called this man right here [points to Tommy D].
He was working at a shop that was a family-owned business at the time. This was about a good six or seven years ago.
How long did you run that business, Tommy?
Tommy: I've been in the business for 15 years. We've done everything from patches to chain stitching to embroidery to silk screening. I originally inherited the business because the owner passed away and I was an employee at the time. I wanted to take it over because I saw how the chain stitching and chenille was being produced and it was really cool shit. I fell in love with it. That was my main thing, to keep [the business] going.
I made a couple of phone calls to let the local car clubs know, the bikers, and hot rodders know, that the place was going to go out of business. I told them, "Give me until Friday, if you can stick with me, I'll see if I can keep the business going." They all said yeah, because there was nowhere else they could get the chain stitching and chenille that we made for them.
There was a time in the early '80s – no matter what, a car club had to go through that shop. The '50s, '60s, '70s and '80s, that's how long that place had been established.
Why do you guys think there weren't/aren't many shops like you around?
Tom: It was already a dying art and when everything got computerized it became cheaper. You could do 12 of what we do on one machine in 20 minutes and we can only do one at a time, per hour. There's a difference between what we do by hand and what the automatic machines can do.
Tul: Even with the cost of labor and everything, it's different. People don't want to spend [more money] – there's no need for them to anymore. With digital you can't compete.
---
"There are patches that are going for thousands of dollars trying to get passed off as vintage"
---
What's the difference between work that's digitized and what you guys do by hand?
Tommy: Right there behind you (points to custom patches on a jacket).
Tul: Everything that's digitized is going to come out identical and perfect.
So it's the human element?
Tom: Yeah, it's the operator's touch. All four of us can do the same logo, but all four of them will be different each time.
Tul: Even how the machines are calibrated, these are all different machines from different eras. We have some from the '40s, '50s and '60s. And even from the 1800s. 1876, that's one of the oldest machines that we have. Same function, does the same thing, hasn't changed since then.
Tom: You can tell it's a dying art too because a lot of the companies that made the thread during all this time are now limiting certain colors. You used to have a variety of 132 colors, now you're down to seven. That's it.
In what market do you find your greatest support, both artistically and monetarily?
Tom: Japan and Europe.
Tul: Now that we're dealing with certain stylists, they'll give us jobs for clients like Pharrell and that's great money. They're willing to pay for time and it's like, "Wow, we can pay rent for a couple months with one job." It's ridiculous. As opposed to people here asking you, "Can you go any cheaper?" I can't, it's hard. If we go any cheaper and it's taking this much time, I'd rather not do your job and just take this one job or two jobs and we're fine with that.
How difficult is that though? Balancing work for the clubs that were there with you guys at the beginning and these new clients with deeper pockets.
Tommy: Loyalty. The car clubs, they understand. We've got a great relationship with the car clubs and they understand that the price points might come up a little bit on them and for the most part they have no problem with that because they like the stuff they get from us. They're loyal to us, so we're good to them too.
Tul: People come to us like, "Can you reproduce this club thing?" Vintage people. And you can't do that because it's not your club, we deal with those people around here. It's kind of weird now. They want to pass it off as authentic and we won't do that for you. Word gets around and we don't want to do that. People don't get it. There's no respect.
Tommy: We can make something look like it's from the 1950s. We weather them and people ask "Where in the hell did you get this piece, man? That's about 50 years old!"
Tul: There's people that want to reproduce club stuff and pass it off like, "We found this club jacket from this club." We can't do that for you. It's out of respect because we've dealt with this and we come from that background.
Tommy: They'll find a vintage vest and want us to reproduce that picture that they found from back in the '40s. Say, "Yeah, look at this jacket I found, it's the original jacket." Then they'll sell it for $5,000.
Tul: We've seen it on eBay. And there are people that are experts on it and talk about it and there are patches that are going for thousands of dollars trying to get passed off as vintage – I don't know who's producing it. We don't know, we're like, "Oh, somebody else is chain stitching." Maybe that's their market and that's their money; making bootleg stuff and passing it off as authentic because you can't really tell. You can age patches, there are ways to do it. You're using the exact same machine, exact same material, exact same method.
Back then they were operated by however many people were in the shops. If there were 10 workers for instance, it could've come off of any of those 10 machines.
---
"It's no disrespect to anybody, but you can't water down your product and give it to everyone"
---
For those that are uneducated on the chain stitch process, how long does it take you to make a decent-sized patch?
Tommy: From start to finish – to make the pattern, to get the materials, set it all up, prep it, and all that stuff – you're looking at about three to three and a half hours. You can't rush it because then you have to start it all over again.
Tul: Some things are simple and some things take a long, long time like the Pharrell piece we did.
Tommy: The Pharrell jacket took 14 hours.
Tul: It wasn't in panels, it was already a jacket that we had to deconstruct – they deconstructed it for us, but it was still together so we had to maneuver it. Everything has to fit under the machine.
Tommy: You only have about a quarter or eighth of an inch high to slide material in and out.
Tul: Depends on the material you're working with, a felt is easier to work with than something that's loose. Leather's like skin – it's kind of like tattooing, so you gotta keep it tight.
What's the future of chain stitching for you guys? Something that you want to explore that you might not have yet.
Tul: We're trying to launch our own line and limited collections, because aside from stitching, we can cut and sew our own stuff and just add a little bit to it. It doesn't have to be extravagant but more so to establish ourselves as a brand.
Tommy: We also venture into Western shirts too. So you know how they were all decorated and stuff back in the '50s and '60s? We can do a couple of those and bring out a limited edition of those too. We see ourselves coming out with different things. We can do Levi's pants. Put all that fancy stuff on the jeans again, like they did in the '70s.
How does embroidery and chain stitching differ?
Tommy: An embroidery is a mass production of a 12 head or 6 head or 3 head or single head machine. It's different threads and it's computerized. It's funny when people ask for chenille – "Do you ever do that caterpillar shit? That carpet shit?"
Tul: Chenille – it means caterpillar in French.
Tommy: [Embroidery] is done on an automatic machine. It's very clean. It looks like you went to Home Depot, bought a floor mat, and cut it out.
Tul: They make that in sheets and you just embroider around it.
Tommy: That's the cheap and fast version. It's super plain, you can see what direction it goes in. When we do it, we do it in circles. Gives it a bit of character.
How difficult has it been for you, as a business, to stay afloat when the appreciation for this art seems lost at times?
Tommy: It's hard. The car clubs and bike clubs, at one time, were our main food source.
Tul: We're lucky to have friends that are plugged in, that know people in the industry, like our good friend Les (Schettkoe). They go, "No, you guys are doing it all wrong, man. Trust us, come this way." So we've been getting a lot of help with people guiding us; "You gotta make these moves." At first we were like, "Are you sure about that?" "Don't worry about it. It's going to be all right." And you know what? It has been.
It's no disrespect to anybody, but you can't water down your product and give it to everyone. Then when you're trying to come out with your own brand, it's already been done. You also have to take price points into account: "Is it worth it?" If it's not worth it, don't do it. For a few bucks, it's not worth it. You're going to cheapen your product. There's other people that do it, you can find them. Everybody has their own style, there's good artists out there, but they all specialize in their own thing. Some of them won't even touch the work. It is a niche market and you have to find somebody who will really appreciate and understand your craft.
Tommy: The hard thing is when people approach us with a deal and turning them down because it doesn't make sense as a brand. You gotta pass up the money sometimes, although it's like "wait a minute, I'm down to my last two dollars and my rent's due." (Laughs)