Tyler, The Creator Doesn't Consider His Latest GOLF Lookbook "Fashion"
The Odd Future general opens up about style's rules, or his general lack thereof.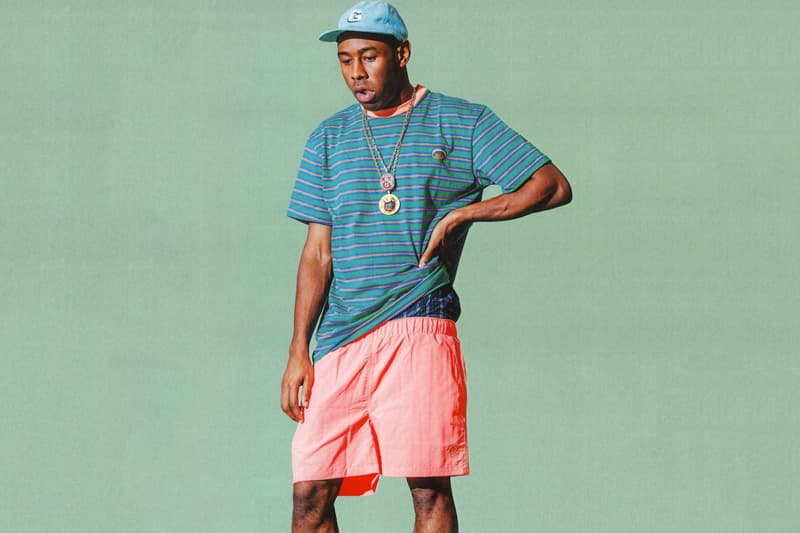 Tyler, The Creator made a splash with his latest GOLF collection, which marked the young designer's first foray into womenswear as well as an extended line of accessories, including a Chanel-inspired clutch and Goyard-inspired luggage. The subversive multi-hyphenate recently spoke to Vogue's Alex Frank about his inspirations, the brands he enjoys and why he doesn't consider what he does 'fashion,' in the traditional sense.
Where did the inspiration for this collection come from?
When I make clothes, there's not really, like, deeper meaning. I just make what I want to wear, and I have a platform that people who would also like it can buy. You gotta make what you know. I think that's what a lot of lines lack. I put my personal life into my music, and I do it in my clothes, too.

Do you even consider what you do "fashion"?
Not really. Y'all be following and a lot of y'all don't even have your own style. I don't want what I do to ever be done in a too-cool, pretentious way. I like making stuff for everyone.

Do you have any style rules?
It's always okay to wear whatever the fuck you want. We live in a society where you gotta dress a certain way for certain places. I'm not saying go to a restaurant without a shirt on, but people are so caught up in different things. I went to something recently and everyone was dressed business-casual, which is jeans and a work shirt. I think that's dumb, and it's so crazy that everyone followed a protocol. I think people like being taken seriously and their attire plays a part in that. But I think being taken seriously is more about what you are talking about and how you are handling your business.

Is there anybody you wanted to dress like when you were younger?
R. Kelly.