Timbaland's 'King of Kings' Tracklist Features Migos, Young Thug, 2 Chainz, Aaliyah & More
Timbaland has 18 new songs on the way.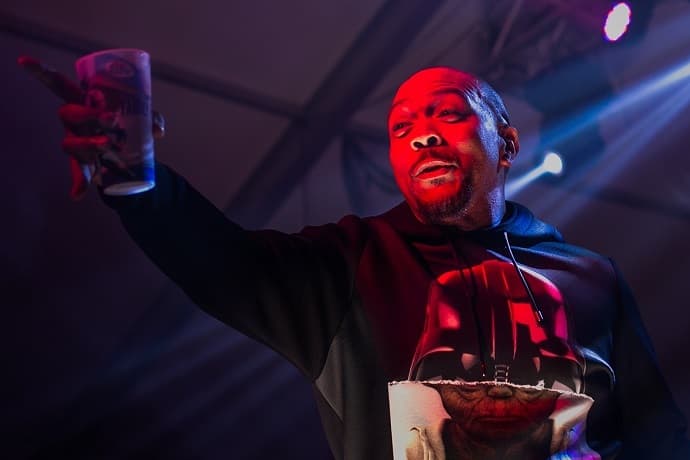 Timbaland has the shared the final, full tracklist forthcoming comeback mixtape King of Kings. King of Kings will feature 18 new songs from the legend, with all production coming from Timbaland and his associate Milli. Guest appearances on the effort will come courtesy of Migos, Young Thug, 2 Chainz, Mila J and others. Some unreleased Aaliyah will also be present on the effort. Check out the full tracklist below.
Timbaland – King of Kings (Tracklist)
1. GET NO BETTA Ft. Timbaland & Mila J (Co-Prod. Kaui)
2. SHAKIN Ft. Aaliyah & Timbaland (Co-Prod. Strato)
3. DEM JEANS Ft. Migos (Co-Prod. Milli)
4. FRENEMIES Ft. Tink & Syari (Co-Prod. Fade Major)
5. TABLES TURN Ft. Obsessed & Tink (Co-Prod. Fade Major)
6. SERVIN Ft. Blaze and Tweezie (Co-Prod. Milli)
7. SMILE ON YO FACE Ft. Yo Gotti (Co-Prod. Milli)
8. DIDN'T DO IT Ft. Young Thug (Co-Prod. Milli)
9. CALLIN AND CALLIN Ft. Young Crazy & Breeze Barker (Co-Prod. Milli)
10. WHERE YOU AT? Ft. Blaze Serving (Co-Prod. Milli)
11. SHAWTY Ft. Rich Homie Quan (Co-Prod. Milli)
12. THIS ME, FUCK IT Ft. 2 Chainz (Co-Prod. Milli)
13. ALL I SEE IS YOU Ft. Sequence
14. DRAMA QUEEN Ft. Tink (Co-Prod. Milli)
15. GO AHEAD (BOO BOO KITTY) Ft. Wedding Crashers, Goldy & Cynthia (Prod. Milli)
16. DRUG DEALER Ft. Rico Richie (Prod. Milli)
17. YOU HELD IT DOWN Ft. Bankroll & Obsessed (Prod. Milli)
18. ON THA WAY Ft. Meechie