Rihanna is Travi$ Scott's "Muse" & Kid Cudi Was His "Drug"
Travi$ describes himself as the "'nerdy, cornball, goofy' kid."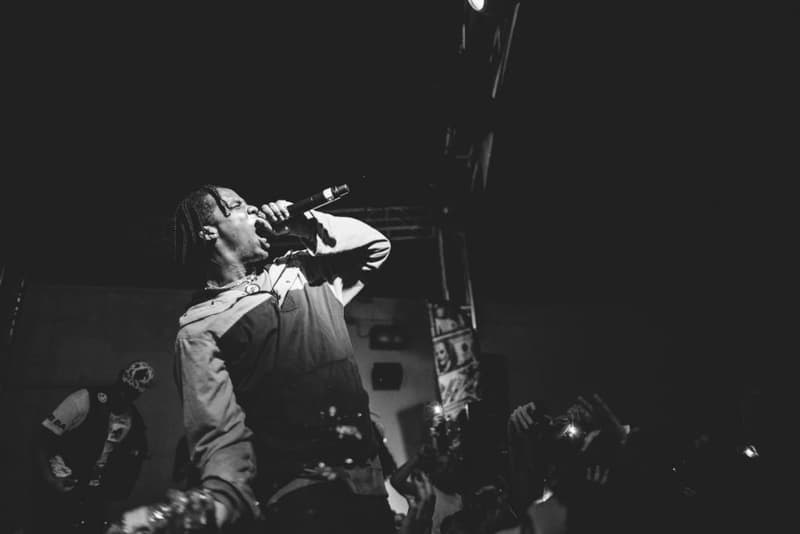 Travi$ Scott speaks on Rihanna, his critics, his lukewarm relationship with his label Epic Records, and more in a new feature for Complex. Selected as the cover-star for the December/January 2016 edition of Complex, Travi$ Scott tackles everything from album leaks to three words he would use to describe Rihanna to his thoughts on money with writer Lawrence Schlossman. It's a pretty solid piece, and the story behind the actual journey to get a hold of Travi$ should almost be its own separate write-up. You can read the full piece over at Complex, and read through some select passages below.
On fame and Kid Cudi:

"Thinking about the Travis action figure that he planned to roll out with his album (and is now selling for $150 on his website), I mention how he's like a real-life avatar for today's young hip-hop fans—a playable character in their own fantasies of fame, riches, and influence. Travis interrupts: 'Fame's not important.' He agrees with the general thesis though, preferring the term 'big brother.' 'There's about to be so many kids on their quest,' he says. He was once one of them, looking for someone to take him away from Missouri City, Texas. 'Kid Cudi was my guy,' says Travis. 'If I had no weed, he was my drug.'

On the original plans for releasing Rodeo:

"You was supposed to buy my album with an action figure and a USB. It would have been the illest shit ever. This was the opportunity to raise the bar and set the standard…I feel like half the people who didn't understand Rodeo didn't because I made Rodeo with this idea of the packaging. That whole packaging was meant to complete my story, but just because I'm young and they didn't trust the idea this type of shit happens. You gotta be Madonna or somebody for this type of shit to happen. We love [the label], they just need to get down with us faster."

The origins of his name:

"My favorite uncle's name is Travis. That nigga's just smart and cool. The Scott comes from him, too, that was his nickname. I was, like, man, if I wanted to be a rapper I wanted to be this nigga. He has this ill-ass crib, is fresh as hell, has all this land. Nigga is smooth. Travis is smooth. I've always been smooth."

On money and creativity:

"Yes, money is important. But it's all about the creative process. Money is something that keeps you alive and healthy and just keeps you focused. It's the drive. It's the passion. I'm making songs not for the money but to see motherfuckers' reaction."