Red Wing Shoes & Timex Team up for "Waterbury" Watch Collection
An unlikely-yet-righteously-matched collaboration.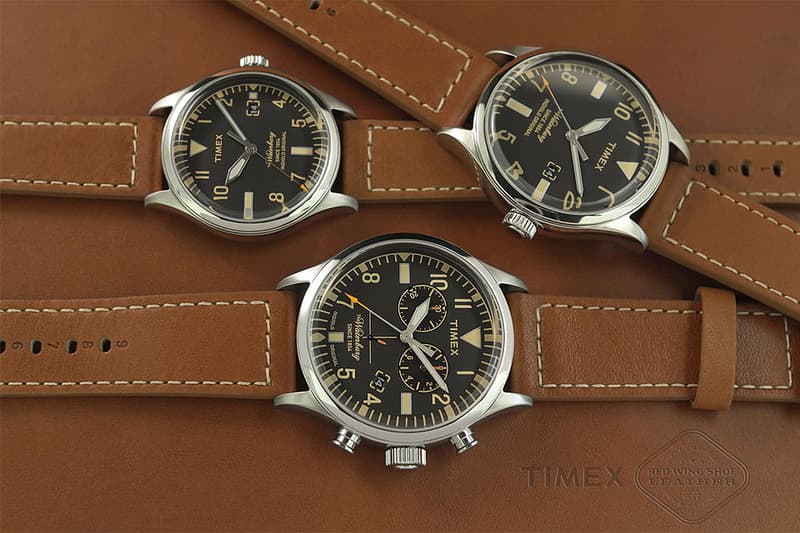 It may be random to think that a company who has a main focus on work boots would be able to produces a successful collaboration with a watch brand, but Red Wing Shoes and Timex have recently delivered an impressive amount of pieces dubbed the "Waterbury" Watch Collection. The series will consist of three sizes of 38mm, 40mm and 42mm that host a sophisticated premium leather for the strap on each watch. Additionally each strap has individual numbers inscribed adjacent to every whole for a different look. You can expect to spend an estimate of $160 USD on the "Date" 38mm and 40mm while the 42mm Chronograph will retail at about $245 USD. For more information, visit timexwatch.jp.