Louis Vuitton's 2016 Spring/Summer 'Series 4' Campaign Goes Anime
With visuals from the makers of the 'Final Fantasy' video game series.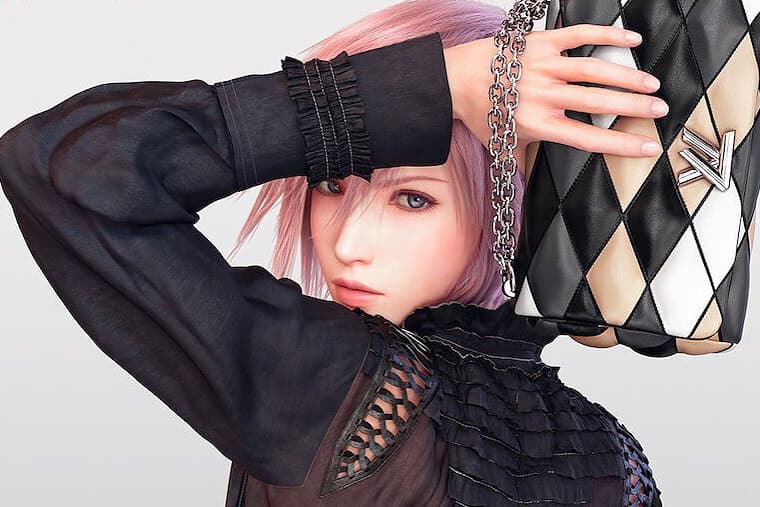 Announced via Instagram by Nicolas Ghesquière, the current creative director of Louis Vuitton, the French luxury fashion house will be collaborating with Japanese video game artist Tetsuya Nomura of Square Enix for its 2016 spring/summer 'Series 4' campaign. Having solely worked with renowned photographers such as Annie Leibovitz, Juergen Teller and Bruce Weber for its previous 'Series' campaigns, this latest move for LV is definitely unorthodox, albeit highly intriguing all the same. Nomura, whose claim to fame has been for his integral role in the development of the Final Fantasy and Kingdom Hearts RPG video game franchises, has recalled his stunningly realistic anime heroine Lightning to star in the campaign. As teased by Ghesquière, the series is set to feature the persona modeling both garments and accessories from the forthcoming collection. With 'Series 4' also featuring a soundtrack by Keiichiro Shibuya, the mastermind behind digital pop star phenomenon Hatsune Miku, it seems as if Louis Vuitton is committed to utilizing a well-rounded team of Japanese creatives to produce a campaign unlike any other within the realm of luxury fashion. You can check out the teaser shared by Ghesquière below. In the meantime, stay tuned for more details until the official campaign is unveiled.