Girl Skateboard Co. Teams up With Artists to Create "Studio Series" Decks
Combining contemporary art with the world of skateboarding.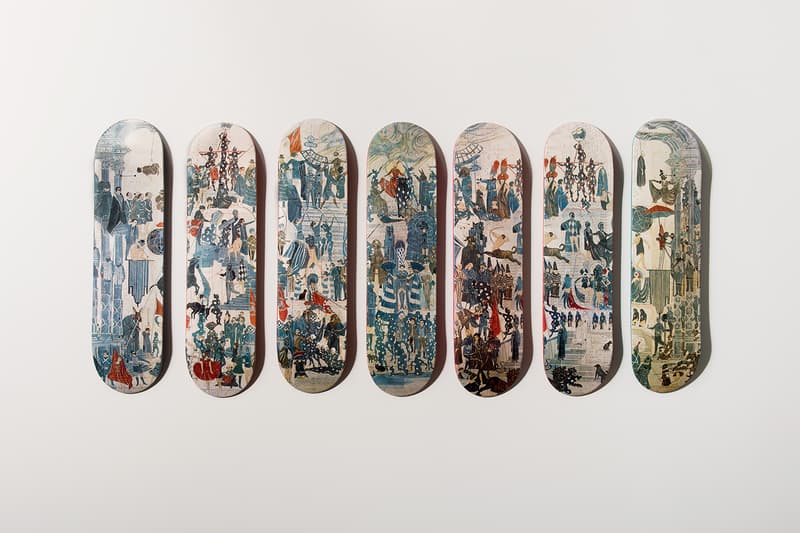 The Girl Skateboard Company is teaming up with a number of artistic collaborators to bring you a collection of decks dubbed "Studio Series." Featuring artists that are more so associated with contemporary art, these limited edition boards were designed by Marcel Dzama, known to create collages of intricate images. His previous body of work includes album covers for They Might Be Giants and Beck, along with a music video for the infamous Bob Dylan. The decks are set to drop on Girl Skateboard Co.'s site on December 14.