Curators versus Resellers: Croatianstyle Dissects the Sneaker Market
"I'm more of a broker or a curator. The reseller is the guy that's jumping in line and trying to flip it before he even leaves."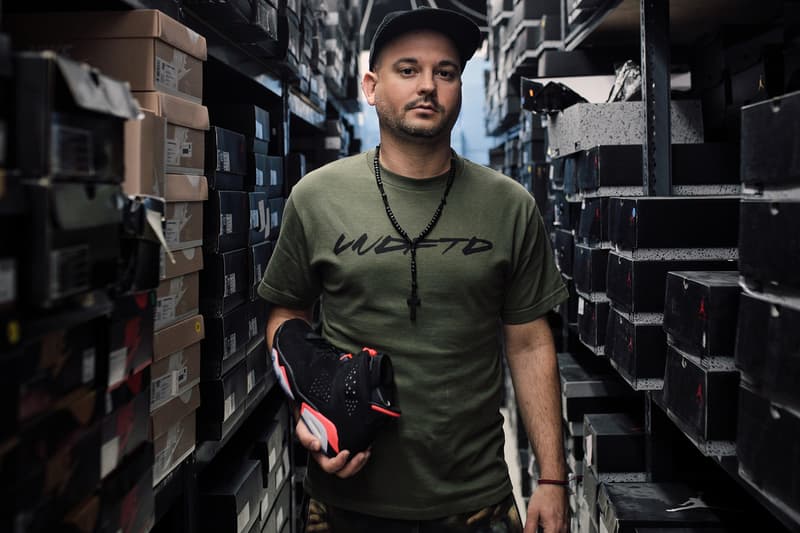 1 of 6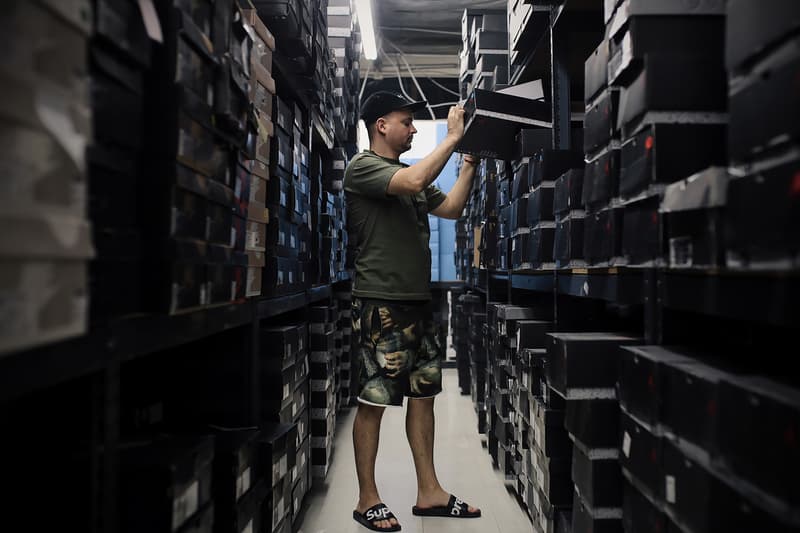 2 of 6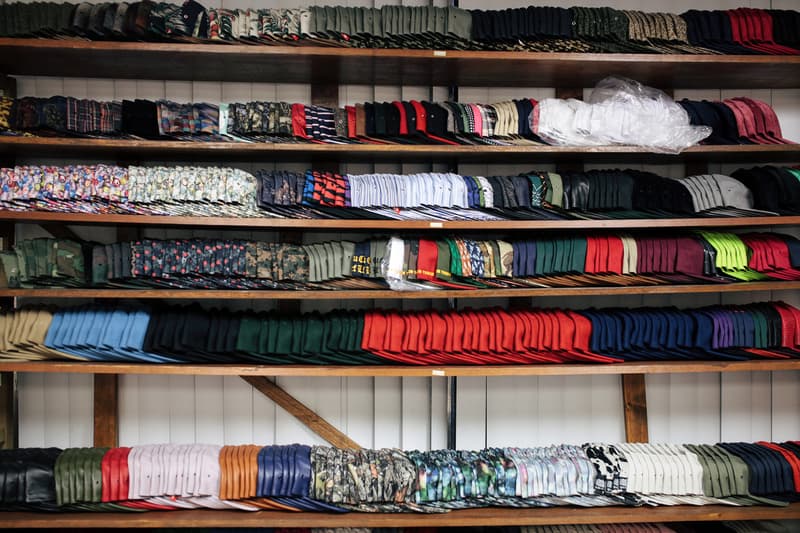 3 of 6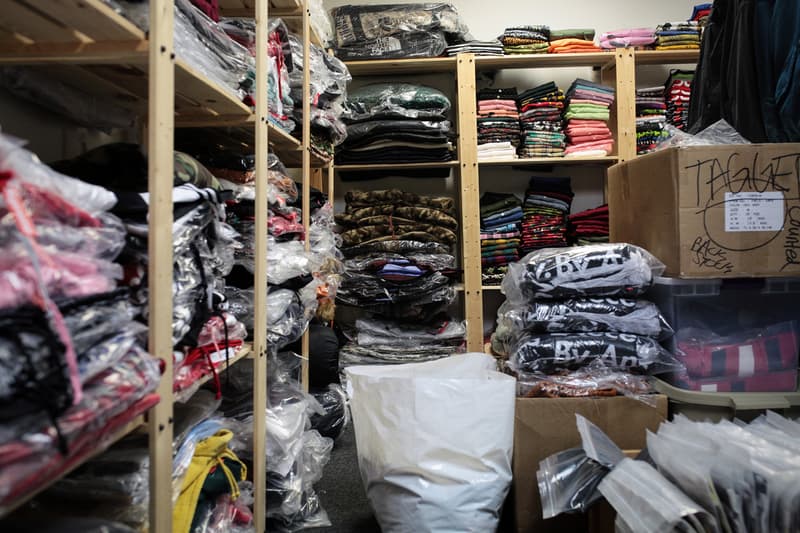 4 of 6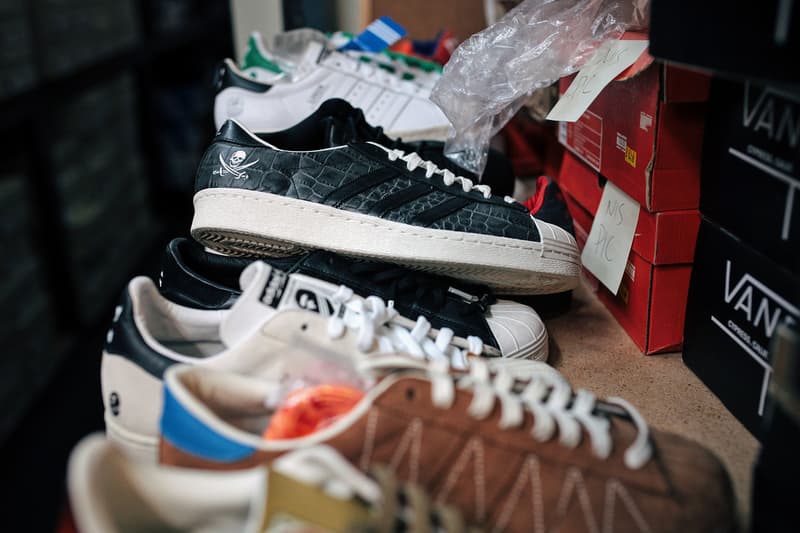 5 of 6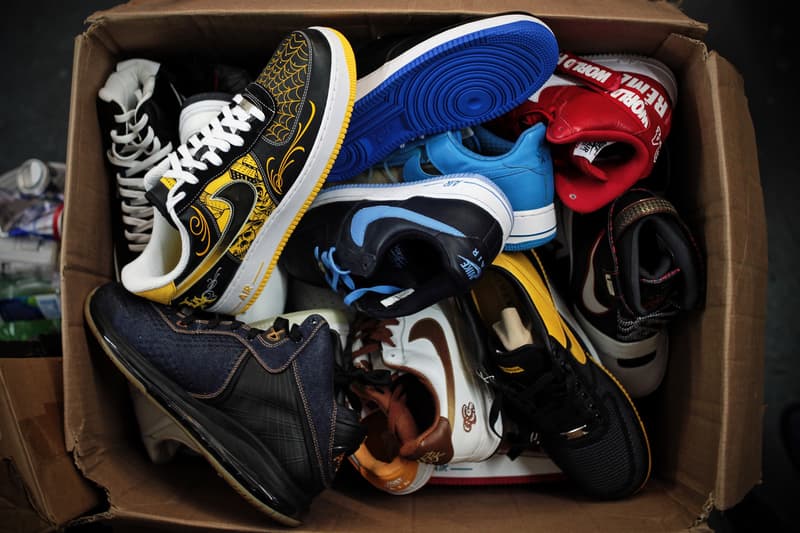 6 of 6
Anyone who has ever missed out on a limited sneaker release and hit eBay to find it for resale is probably familiar with the name Croatianstyle. The man behind the username is Andre Ljustina and he's been one of the most consistent aftermarket sneaker sellers over the past 15 years. Over that timespan, he's managed to amass a mighty impressive collection of sneakers (said to be worth upwards of 2 million dollars), which was recently displayed for the first time as Project Blitz's RETROspective show.
We caught up with Andre at the Project Blitz headquarters, which is his latest venture that strives to provide a unique shopping experience for sneaker enthusiasts. The place was a bit chaotic as him and his team were working tirelessly to re-organize his collection after the show. Despite the lack of organization, walking inside provided a feast of visuals with unreal quantities of limited shoes and apparel strewn every which way throughout the large warehouse space. It's an almost surreal experience seeing all of the most popular drops that have come and gone in mass quantities like it never left the shelves.
After touring the space, I sat down with Andre to discuss a range of topics, including one that has become rather controversial in today's streetwear community, ­ reselling. While some people may disagree with Andre's views on the subject, one thing that is certain is the man is passionate about sneakers and has been for a long time.
Can you discuss your venture Project Blitz and what it is?
Project Blitz has been many years in the making. It's something that I wanted to do almost 10 years ago. I had to take care of my mom when she first started getting sick with leukemia so I set it aside, but a couple of years ago we finally launched it. I wanted to make something different from the standard brick and mortar and offer something not everyone can offer. We have more of a showroom type of feel where you have to start at the web store; after you gain some camaraderie by purchasing you can be invited in. That's what we do with celebrities and VIPs as well as friends and family. It's a curated collection that we hand­picked and hand-selected for people. Whether it be a good deal or something that's expensive and rare.
It's just something that no one can really replicate. It's difficult to do because you need to have enough quantity to last. It's not a consignment store. A consignment store bases their whole business off of people bringing things in. We're actually curating the collection and we're in control. It's not about being the heat spot where it's just all expensive rare everything; it's about getting the items that you feel are what you want to offer and teach to your client base about. It's not just a slap it up and have it try to sell situation.
So is this just a progression over the years of reselling?
Well let's touch on the word that you said, reselling. I don't even see it as reselling to tell you the truth. When you look at it, I'm more of a broker or a curator. The reseller is the guy that's jumping in line and trying to flip it before he even leaves the premises. It's the guy who has a couple pairs here and there. There's just such a strange stigma that's been attached to that word. That was never the case 15 years ago. Now it's almost a bad word, it's almost like saying "fuck." I never really liked the word.
To me if Nike has an account at a store and they're selling it wholesale to them, the store is still technically reselling it. The stores jack up the price most of the time. What are they doing? They're just reselling it anyways. Nike themselves keep raising the retail prices, adidas and everyone too. Who's really the reseller? At what point does it become a resell?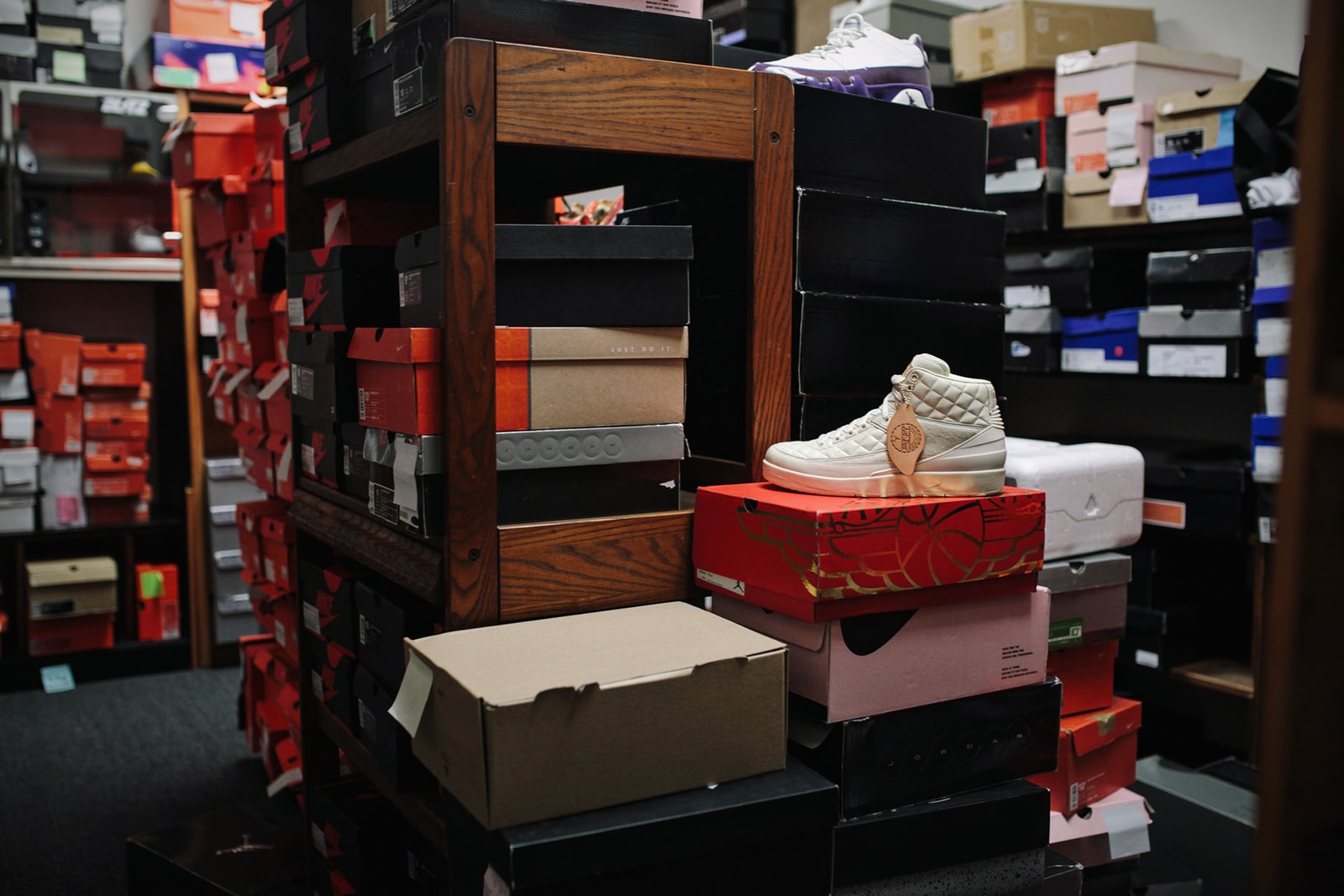 So you don't think there's any problems with the current state of the sneaker culture?
There's definitely a huge problem. There's too much stuff going out on the internet, period. I think one of the big problems is the restocking. It doesn't hurt anything that I'm doing, sometimes it benefits me. As far as the collector aspect though, it's just bad. Let's say a shoe sells out and you decide to pay twice retail on the aftermarket. Then all of a sudden a month later it comes out again and the prices go down. That person's so pissed because now it means they overpaid since the value dropped.
Also now stores are being put into tiers and are limited to what they can stock, but what happens if you want more options? I don't have those constraints. Some people are driven by greed and want to be known as the "all spot." With me it's more so coming from a collector's point of view, a long time enthusiast, and wanting to cover it all.
What about the people who criticize resellers for buying up all of the stock on limited releases?
The people that are willing to go camp out for days are just more willing than people that are not. The people that are complaining about not getting a pair, are they willing to go camp out? Are they willing to wake up at 5 am to jump on the internet? It's easy to find a bot; are they willing to pay 20 dollars extra to get a pair. Most of the time these people are just not willing and are lazy anyways. These are the people that if something's not selling out, they're not going to go buy it anyways.
How did you get into flipping sneakers?
The White Cement 4 came out while I was in Europe, when we got back I went around everywhere looking for it. That's when I found NikeTalk and eBay, and that's where the whole concept was introduced to me. I was like, "Oh wow, this guy's selling a shoe for $25 more than what retail was." I asked if I could get it for retail and he was like, "Nah I need to make something off of it." I never thought of it like that or looked at it like that. So then I thought the next time this comes around I'll buy 5 pairs and sell them for $25 extra each, and I thought cool, that'll pay for my own pair and I'll get it for free. I didn't see anything wrong with that.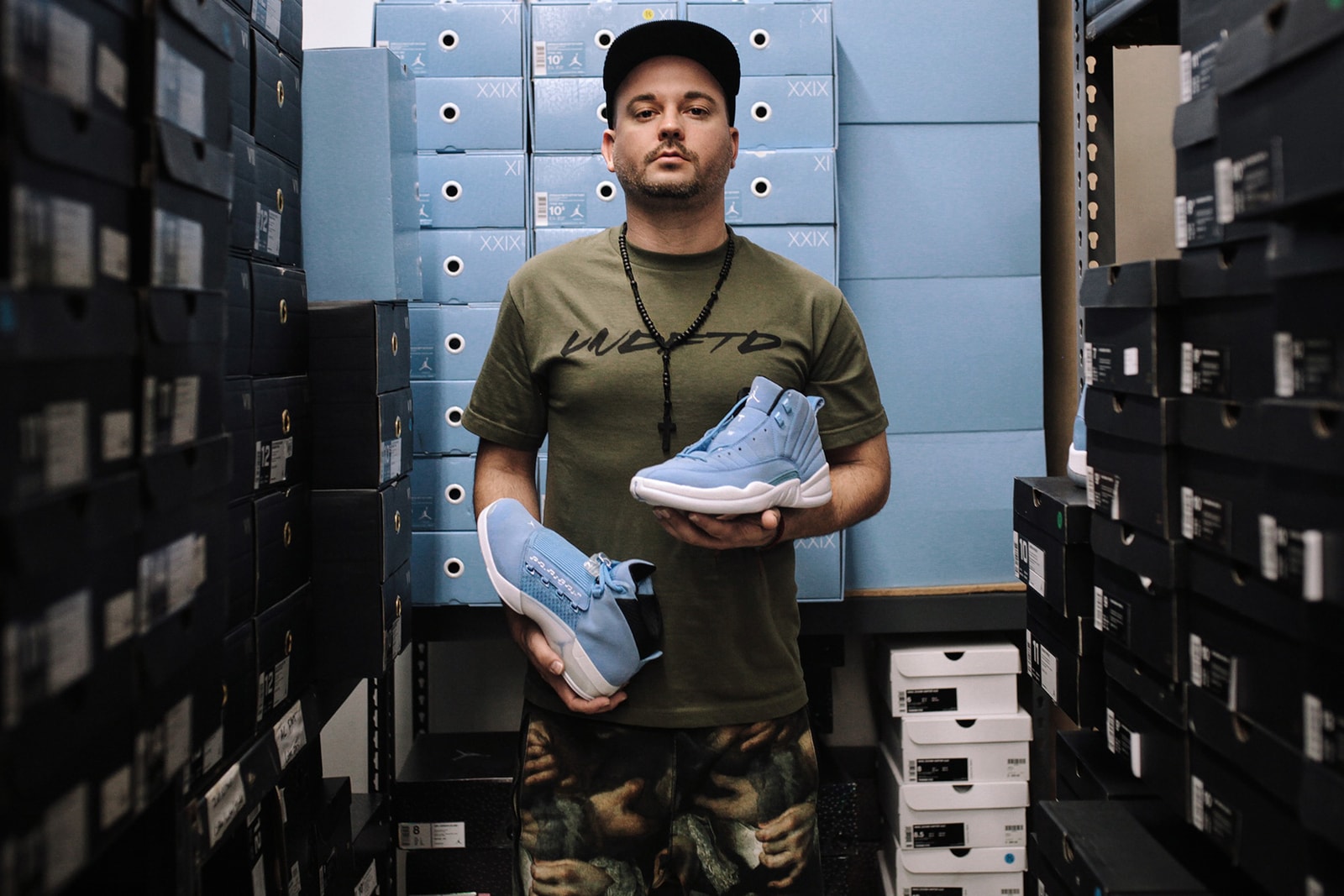 Can you talk a little bit about your RETROspective event and what the goal was with that?
I was thinking I wanted to create a retrospective of sneakers, curated by myself, showing my collection. What it really shows is the sneaker history from the '90s until now and you were able to see from what was there what I bought heavy from certain years. You could see the curve from how I was into Air Forces and Dunks and all the different styles from my collection.
The purpose of doing the event was to finally take away from the corny sneakerhead aspect of the culture that was going on. I wanted to do something where people from different demographics and different worlds could become interested in sneakers and not look at it as some corny stuff. Sometimes when you go to trade shows it's people with the crazy pulled up socks and sneakers on their shirt. Which is fine, but this is a whole thing that emerged and it's not what it used to be 15 years ago. Back then it was about the music, the lifestyle, the colors and style, and now it's just turned into a whole different thing. I wanted to get those people back involved and put sneakers back to the way it used to be where it was about the art, the design, the aesthetic and what the appeal originally was.
So people asked me why I did it and I said, "Did you enjoy it?" They said, "Yeah I loved it." That's exactly why. Just to hear someone appreciate it and want to know more about it. I never really put myself out like that. I just wanted to do it the right way and I felt this was the right way to let this out and do the retrospective on my collection.
It was something I wish my mom could have seen though. My dad always had this old world European staunch style where he never really liked the sneaker thing I was doing. To him it was like I gave up a promising career when I was studying finance. To see someone who has always been so tough and to finally see the emotion in him and the happiness in his eyes, that was the biggest thing for me. To see him finally enjoy it was the pay off right there.
Can you choose any personal favorites from the collection?
It's hard. Everything changes because there's a story with every pair. That's how you know someone's really collecting and it's not just buying off some kid on Instagram or something. There's a story and a reason why you were looking for a certain shoe for years. In 1990 I chose the Reebok Pump when it came out over the Jordan 5. Not to say the Pump was a bad shoe, it was very iconic but I always loved the 5. The 3m reflective was just crazy. I cried about missing that shoe for years; that was in 6th grade. When that came back I had to jump on it. Some of my favorite shoes though were probably the White Cement 4, the Black 5 and the Bred 11.
I think probably the one that means the most to me is the Paris Dunk though. SB's were getting hot but they were still really under the radar. I don't want to talk about how I got them but I got all the pairs I could. Everything that popped up on eBay I went after because I thought it was just a really beautiful sneaker. I thought the whole concept really brought out artistry and creativity, I fell in love with it and said this is going to be the strongest shoe for a long time. There wasn't a lot of action with them, I saw the resale price for a few of them and it was lower than I anticipated. I panicked and I was like these shoes are great, there's no way that these can't do something. I thought fuck it I have to do something that will create the hype. I took all the Paris Dunks I had out and took some photos of it and I thought this is going to start it up. I put the strongest seven pics up on NikeTalk and basically wrote about how I thought it was the greatest shoe of all time. Boom, after that moment everyone went fucking nuts. Right after that I put them on eBay using all the same pics and I said alright now there's none out there. For every one that sells the price is going to go up so here's your chance. I put the first one up at $1250 and it sold, the next one we put up at like $1450 and it sold. We drove that thing almost up to $3000. That was the highest priced shoe of all time, at that time. Obviously not including an original Jordan or something like that, but anything that was released within 10 years from that, this was the one.
This is what set the stage for the next Dunk releases. All of a sudden there was huge lines after everyone saw what we did with the Paris. People wanted to be a part of it and sell that. That's what made those shoes go up in value. When they finally did it in New York for the Pigeon Dunk, that's why everyone fuckin' went out there. There was people that definitely wanted the shoe, but what everyone knew was I'm going to pay $100 for a shoe and it'll be worth $1800 or $2000 overnight. It was the perceived value that they would get. The Paris just had more to it than the others in the pack though. That's why it's going for what, $11,000 now?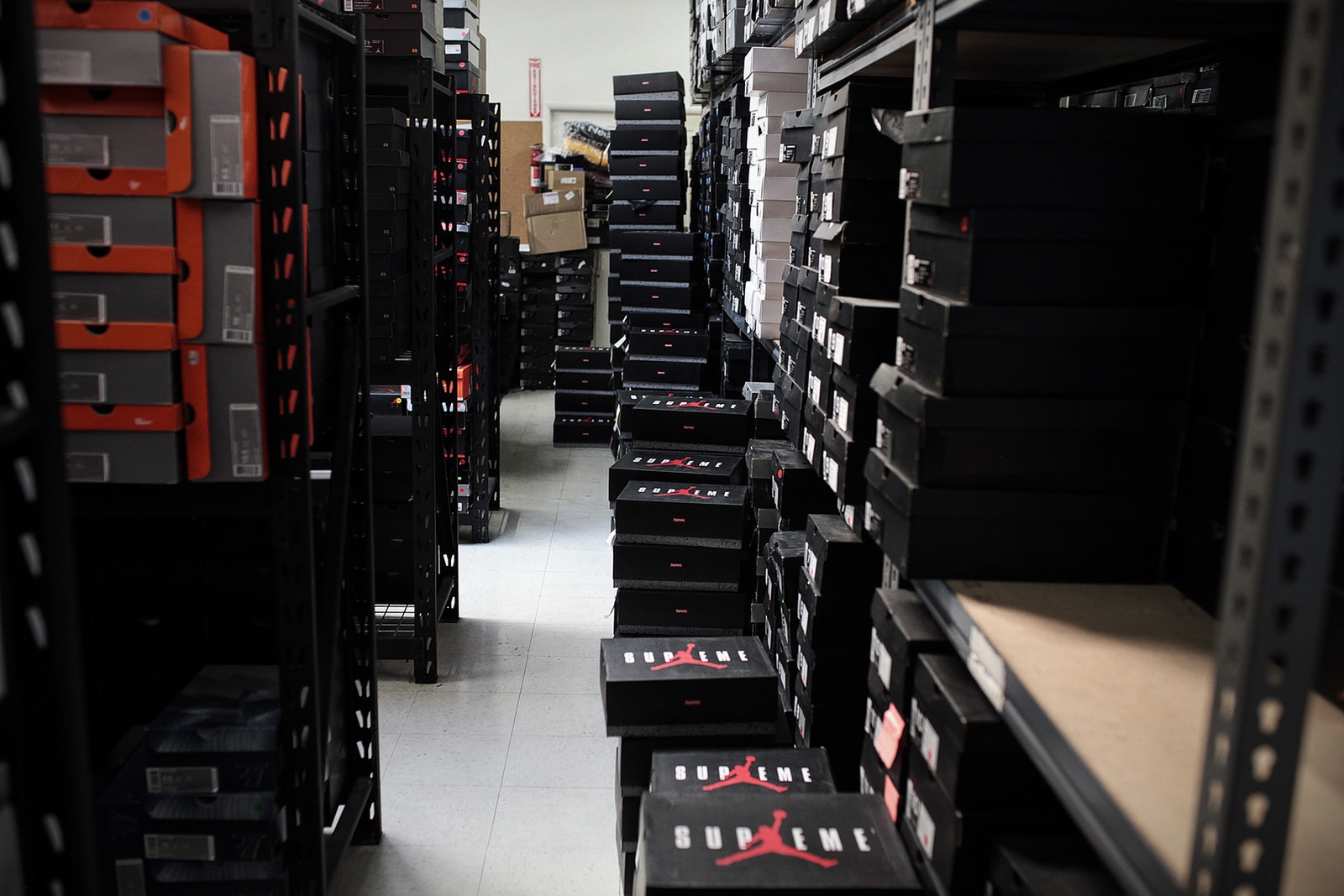 Can you talk about the rarest kicks in your collection?
There's actually some things I have that I couldn't put out in the RETROspective because they were just way too deep. There's some great rare ones though. I think the one that has the most history to it is a pair of Jordan 11s, apparently it's the first model that was ever made. That to me is history right there and has to be one of my favorites. At the show there was one used 11 that was worn by Jordan on the set of Space Jam. It had the purple Jumpman and the embroidered accents on it. Obviously Jordan 11 I always loved with the patent leather, that was like the 90's prom shoe, that was everything back then.
Some of Drake's Jordan kicks were there, how did that come about?
That was great and no those were not my shoes at all, I don't own them. Those were Drake's personal pairs. Those were the only ones there that weren't from my collection. I told him about the event and asked him if we could showcase some of his shoes on there. They've always kind of admired what I did here with Blitz and they were more than willing to help out and be a part of that. That was an amazing thing to allow us to do that and put it out there like that. Those were straight from him, the ones he wears.