Christopher Raeburn on The Importance of Travel in Fashion Design
We caught up with the avant-garde British designer on his latest visit to Hong Kong.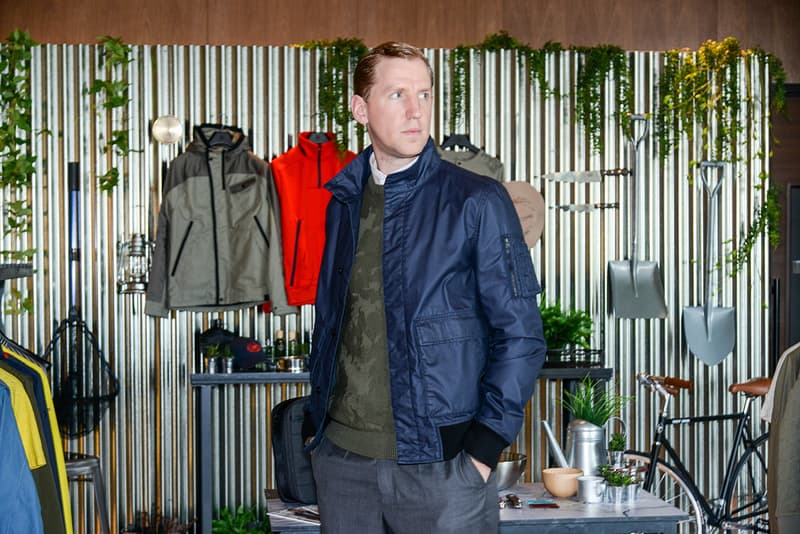 1 of 8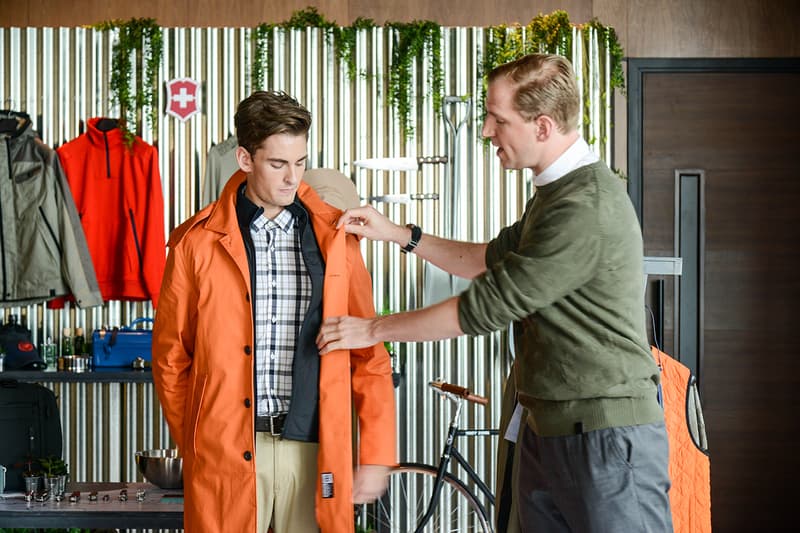 2 of 8
3 of 8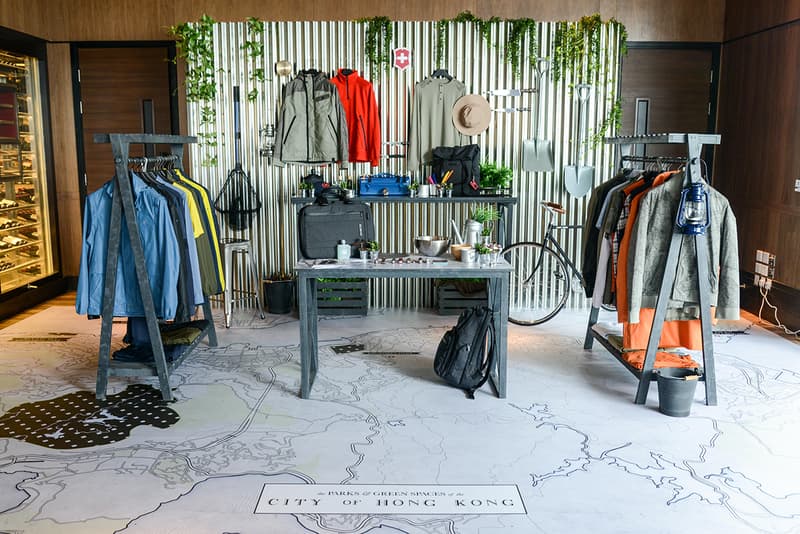 4 of 8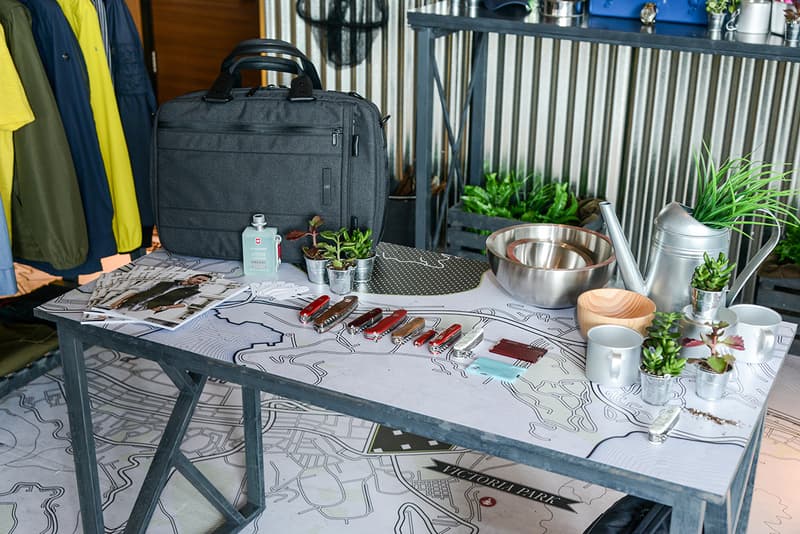 5 of 8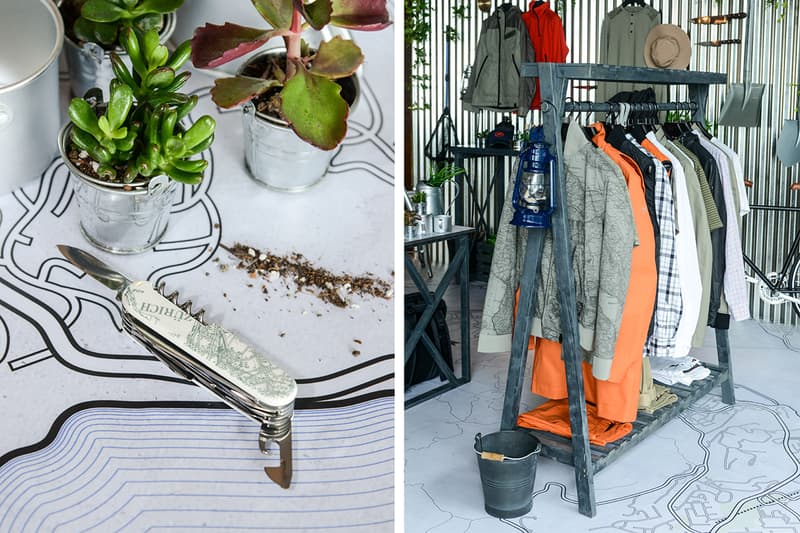 6 of 8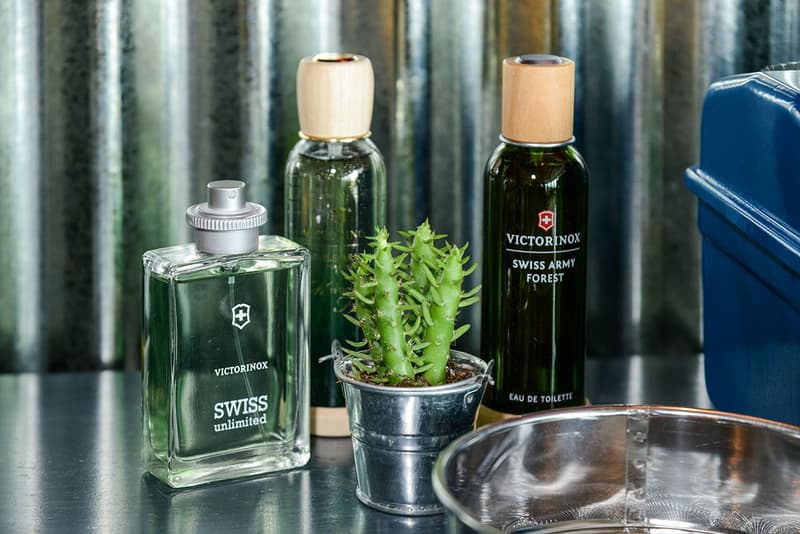 7 of 8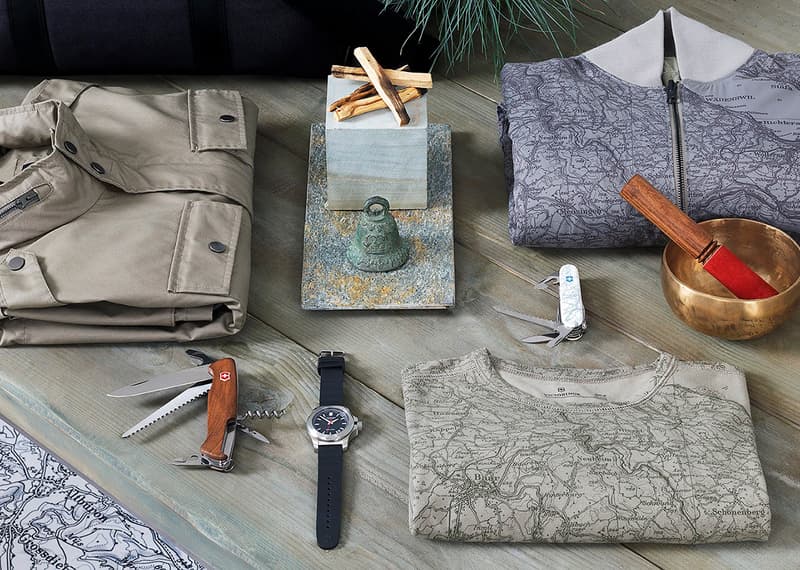 8 of 8
At the end of a year which saw the build-up to the recent Paris COP21 global climate change conference, the fashion world has realized with increasing clarity its own role in the process of environmental degradation. However, British designer Christopher Raeburn has been aware of this trend long before it was in vogue. He has since made a name for himself for his environmental lean and expertise in reusing and upcycling to create playful statement designs that make consumers think twice about the role of fashion in the environment.
As such, his appointment as the Artistic Director of Victorinox – a brand that successfully built a global empire atop its iconic outdoors tool, the Swiss Army knife — was the coming together of two like-minded practices, a synergistic union that we interviewed the designer about when he was last in Hong Kong in 2014. We took the chance to catch up with Raeburn on his latest visit to the city to present the Victorinox Spring/Summer 2016 collection, where he discussed the role of travel in his ideation process, the challenge of balancing two brands, and where he sees Victorinox going under his lead.
---
How has designing for Victorinox influenced your designs for your own fashion line?
I'm always mindful to differentiate between my own line and Victorinox. As Artistic Director of Victorinox Apparel, I work hard with the design team to ensure we're underpinning what's so unique about the company. We're also careful to ensure our design work in apparel aligns with the other divisions: Swiss Army knives, watches, travel gear and fragrance. My partnership with Victorinox has lasted five years already and it's been fascinating the way my role has developed step-by-step.
Your Fall/Winter 2015 collection heavily features cues from nautical life vessels. How did you decide upon this very particular subject?
As a company we're always interested about pushing our concept called "Remade in England" — each season we deconstruct and rework a range of different authentic items. For Fall/Winter 2015, the concept focused around a range of original survival life rafts which helped to form the collection; the most conceptual pieces of the range were actually remade from original life rafts.
Your Spring/Summer 2016 collection was inspired by your travels throughout Southeast Asia. How much does travel influence your creative output and to what extent do you choose locations for their ability to inspire your collections?
For Christopher Raeburn, we focused our collection around Borneo and an inspirational character called Tom Harrisson, who was famous for travelling in those areas during the 1930s and 1940s. Having a narrative for the collection is really important and naturally this often involves a location as well, but we're careful as a business not to get too restrained by this format. It's always good to find new ways to explore.
Do you feel that working with a brand such as Victorinox is more challenging than your own projects?
Working with Victorinox, a company with so much history, is a real honour but also a challenge — balancing the commercial and conceptual needs is different to working on your own collections. It's a role and understanding that I've enjoyed growing into.
Under your directorship we are seeing Victorinox change and mature as a brand. Do you have an end goal in mind for your work with the brand?
I'm glad you guys have seen the progress but honestly I think we've only just begun. Victorinox is an amazing opportunity globally and the first step is truly aligning the apparel division with the other parts of the business. By achieving alignment and underpinning everything with the brand's strong values, I think there's an exciting future for Victorinox.
Away from Victorinox, what else are you working on? Is there anything planned for 2016 that we should know about?
I'm really looking forward to our Clarks Spring/Summer 2016 collaboration, which will be in stores in the New Year, and the way this could develop. Aside from that, the studio is always busy working away so I'm pretty sure you'll see some exciting projects coming to fruition in 2016.