This Artist Adds Pop Culture Icons Into Thrift Store Paintings
From the Millennium Falcon to Optimus Prime to Sharknado.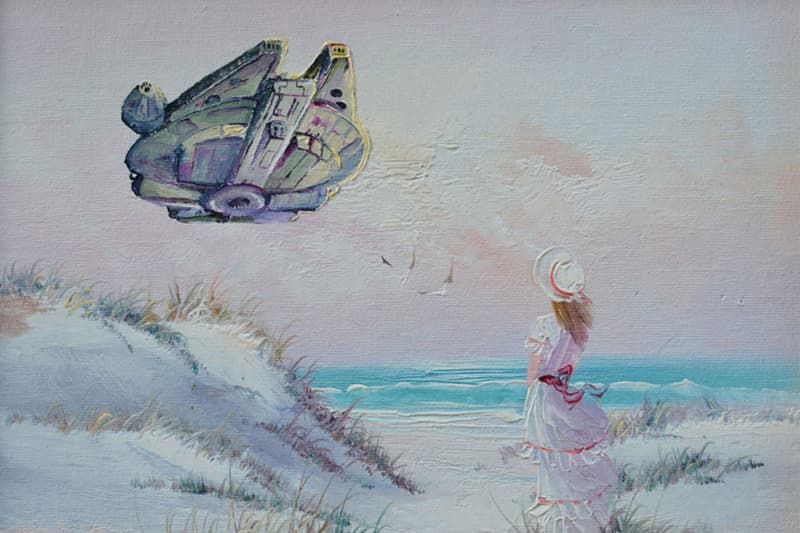 1 of 9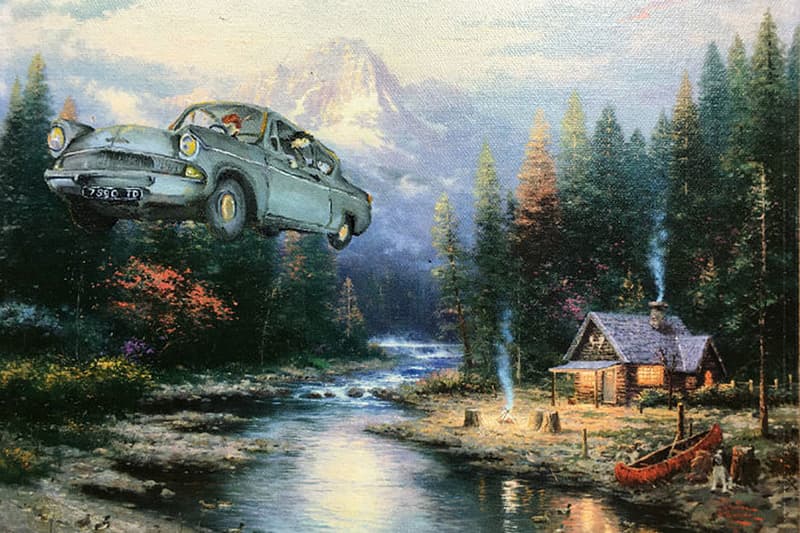 2 of 9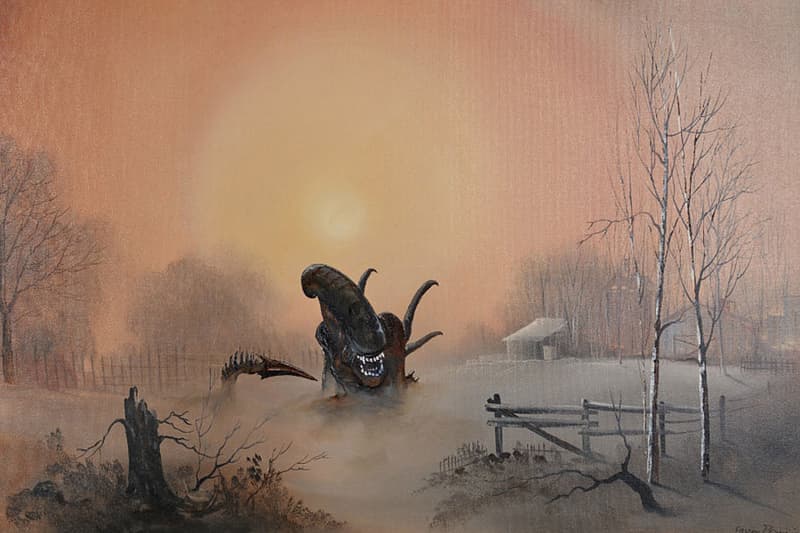 3 of 9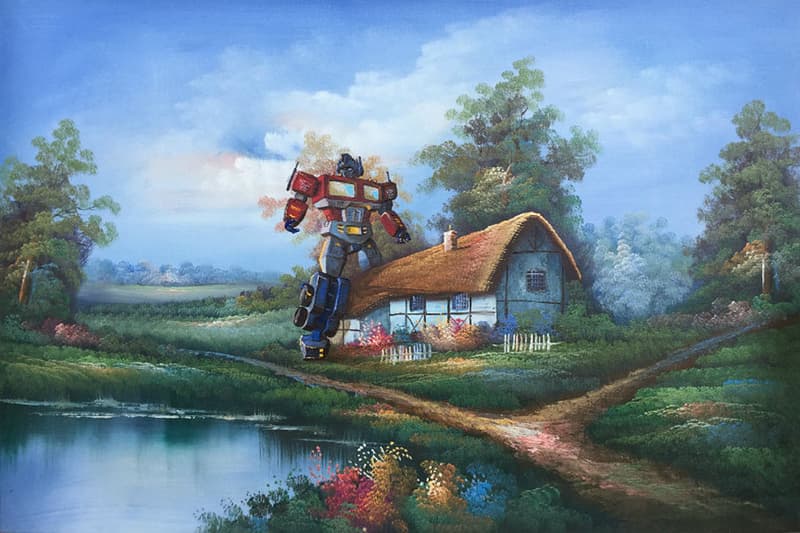 4 of 9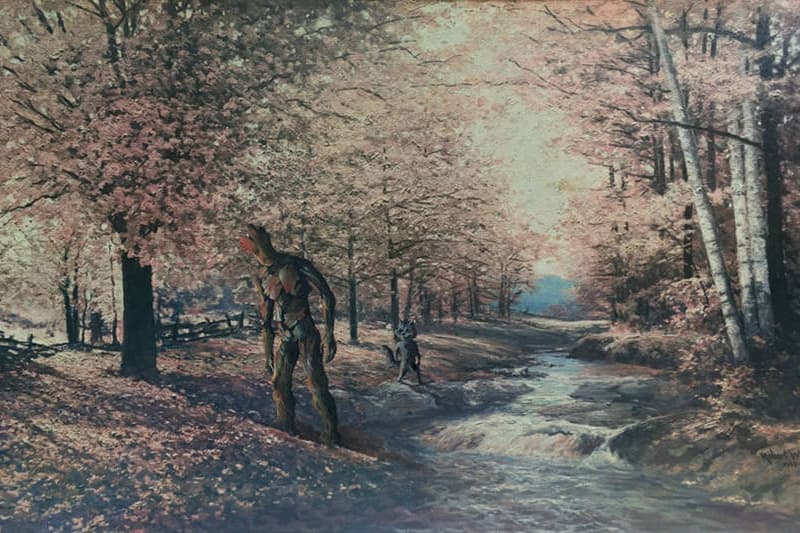 5 of 9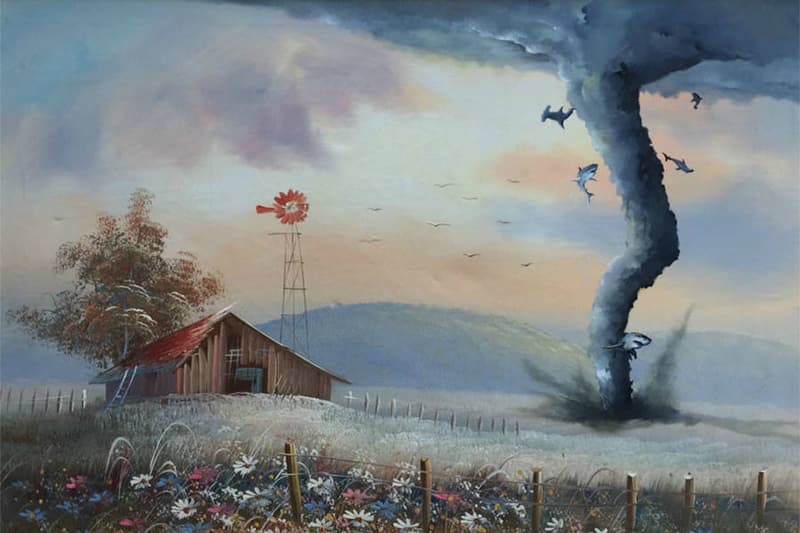 6 of 9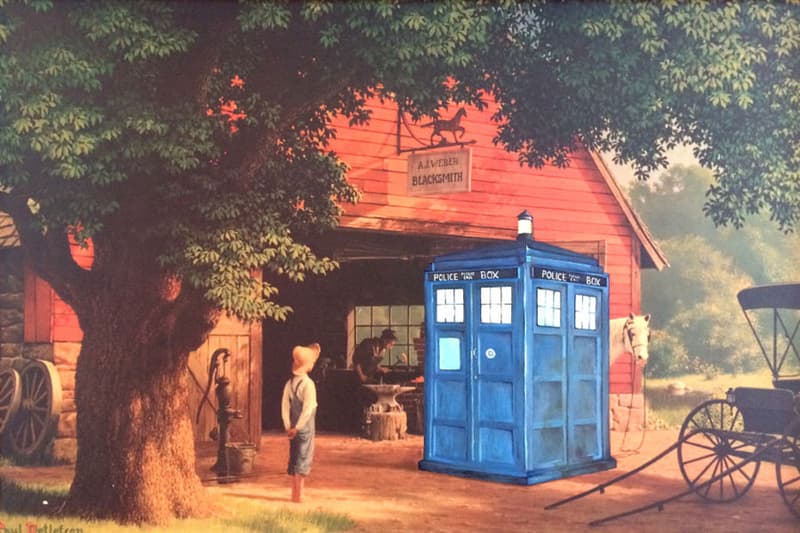 7 of 9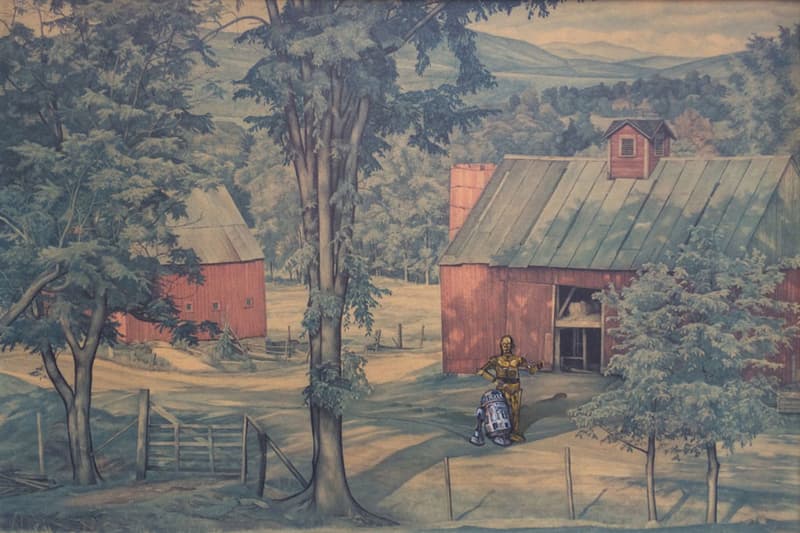 8 of 9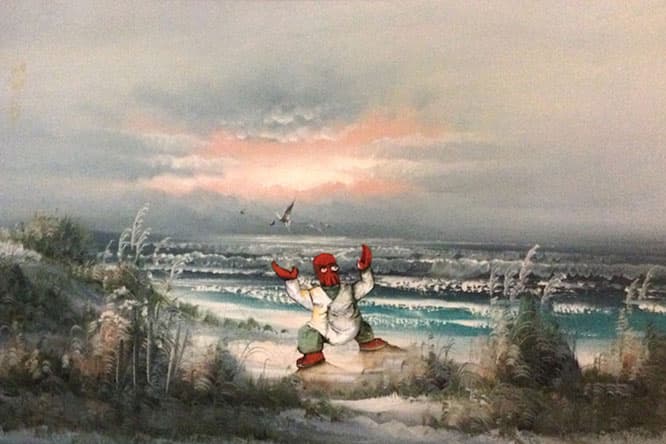 9 of 9
Although the concept of repurposing existing artworks is by no means a new concept, artist Dave Pollot puts his own quirky spin on the idea. Rescuing old kitschy paintings from thrift stores, he paints additional pop culture icons atop the original canvas. Largely utilizing landscapes as an underlay, Pollot's figures range from the Millennium Falcon, to Harry Potter and Ron Weasley in the flying Ford Anglia, to Optimus Prime. You can check out our selection from the series above, and head over to Dave Pollot's website to see more.