iLTHY "Air McFly" T-Shirt
Jumpman, Jumpman, Jumpman, Jumpman, Jumpman, Jumpman.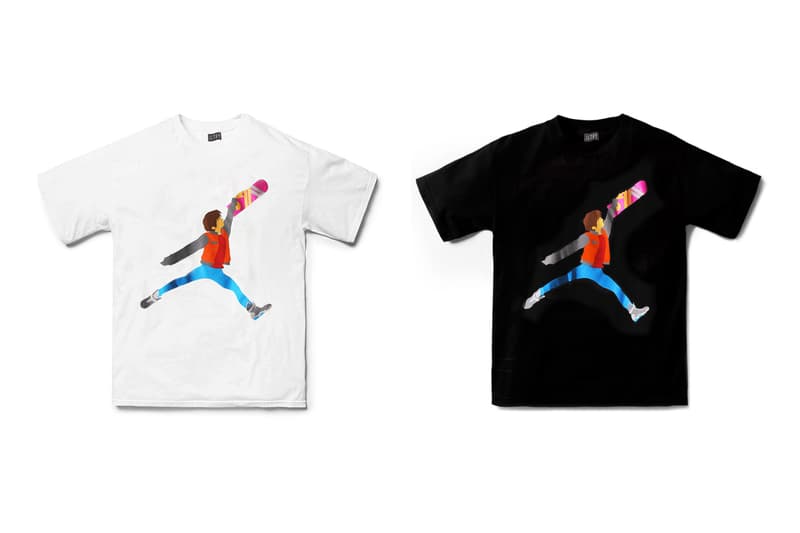 Back to the Future II fever spreads in anticipation of October 21, 2015, the day Doc and Marty time travel to the future. Joining the handful of parody videos, fake hoverboard commercials, tribute games, DeLorean restorations and documentaries made in honor of the science fiction favorite comes this limited edition T-shirt that iconizes Marty McFly as the Jumpman logo. Made by creative art company iLTHY (I Love The Hype), the "Air McFly" shirt features the classic character equipped with a pair of Nike Air MAGs and a hoverboard. The shirt is not affiliated with the film franchise or Jordan Brand in any way.
You can buy the "Air McFly" shirt online in white, black or gray for $32 USD.