Fear of God's Jerry Lorenzo Details What to Expect With Upcoming Collection
"This is God's brand."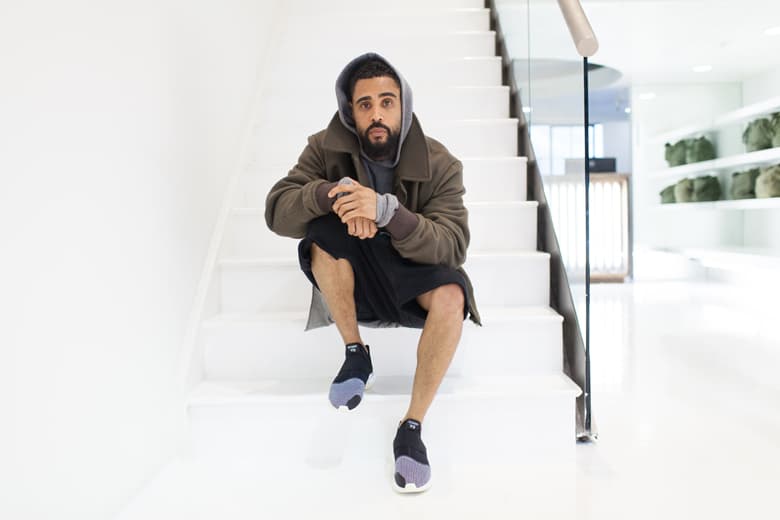 If you happen to have a love for the '90s era but still want to maintain a modern look, Fear of God may just be right up your alley. Founder and designer Jerry Lorenzo launched the brand back in 2013 that has attracted the likes of celebrities and the general public's fashion sense. Gearing up for his fourth collection that's set to drop on November 11, Lorenzo recently sat down with GQ to discuss his inspiration, what to expect next from Fear of God, and more. Check out the full interview here.
GQ: Has the success of the brand been a surprise?

JL: I thought that it should do well. I believed in it. I felt that I was putting something out that was missing. I draw on what I think is missing from my own wardrobe. I felt like a lot of the pieces I presented last year were pieces that were missing.

GQ: What's changed since your first collection, in terms of your aesthetic?

JL: I just think the proportions are so much different now. If I were to go throw on this cut-off sleeve crewneck from the first collection, it just wouldn't fit the way I want things to fit now. The message is still the same—this sort of California throw on whatever and be appropriate for whatever the day may bring. But the best way to say that is through proportion. Before I tried to say it through layering and stacking pieces on. But now I think you should be able to put just, like, two pieces on that are the right shapes.

GQ: A lot of celebrities have been known to wear the brand. Are there any that you think wear it particularly well?

JL: I think Bieber does a really good job. I really think he's cool now, and he likes my stuff. He's matured so much and I love that my fashion can help communicate what he's doing in some way. He knows his influence and how cool he is, but he doesn't need fashion to express that. I feel like Fear of God is just that. He's not doing too much with it, but it looks dope. I think Bieber is a great example of what Fear of God can do for one's style. Say something, but don't say too much.