Essentials: Leo Rodriguez of PUMA
Serving as the lifestyle marketing manager for PUMA North America, Leo Rodriguez brings a wealth of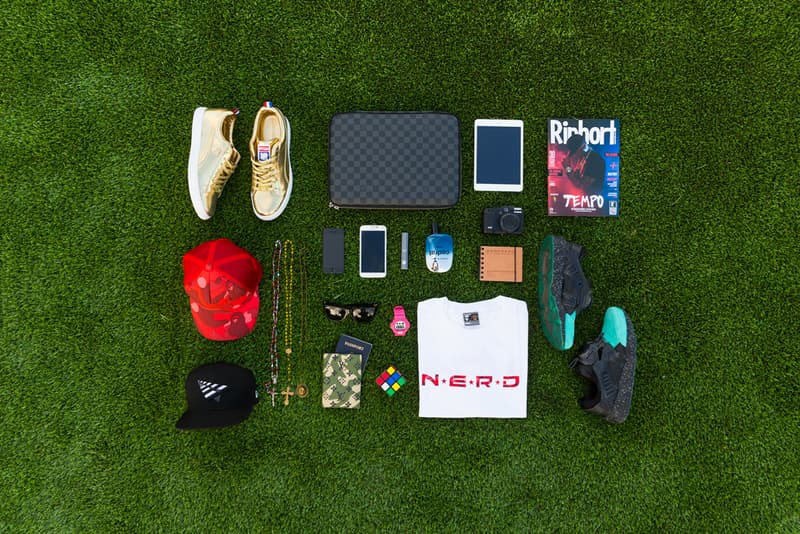 Serving as the lifestyle marketing manager for PUMA North America, Leo Rodriguez brings a wealth of knowledge and practical experience to his position, having previously held down positions as a buyer for DrJays and Moe's Sneaker Spot. Born and raised in the Bronx, Rodriguez's roots in streetwear being in the SoHo/LES area, where he would camp out for BAPE and various other kicks with his three brothers. Ironically, his brother Jusepet is at adidas and the whole Rodriguez family are in various careers in marketing. However, the love they all have for each other and their respective professions is unquestionable.
For a man with such a strong affinity for streetwear, it's no surprise that his Essentials feature a pretty rich amalgamation of items representing the culture. Given his position at PUMA, its only fitting that we start off with his pair of the UNDFTD x PUMA Clyde "Gametime," which is symbolic of Leo's start at the footwear brand. We then find gems that personify his life and inspirations such as the BAPE x N.E.R.D promotional tee, his Canon camera, CDG cologne, Marc Jacobs stationery, passport, and his collection of rosaries and necklaces. While these items are a nice sight, Leo keeps focused with an iPad and two phones to ensure he stays on top of his game.
Enjoy the latest installation in our Essentials series and head over to Leo's Instagram to keep up with his day-to-day activities.