The City Guide to Shanghai
Although nothing is as exhilarating as spontaneously setting off on an adventure without an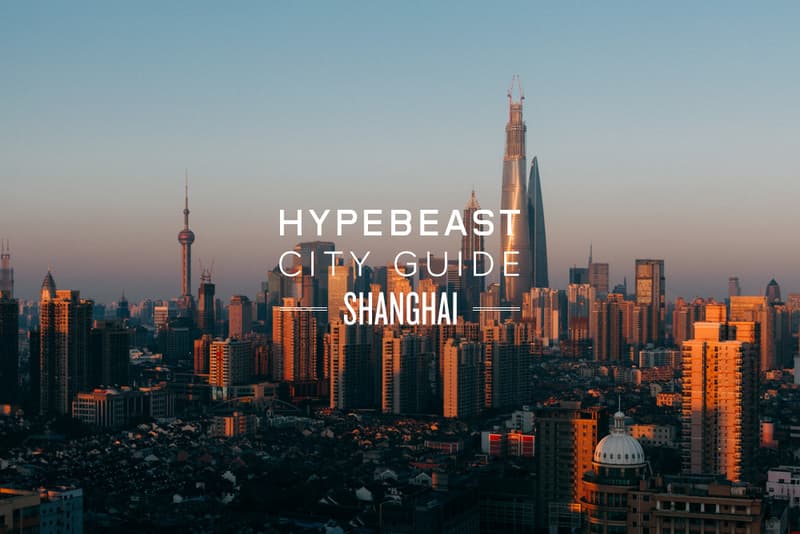 1 of 9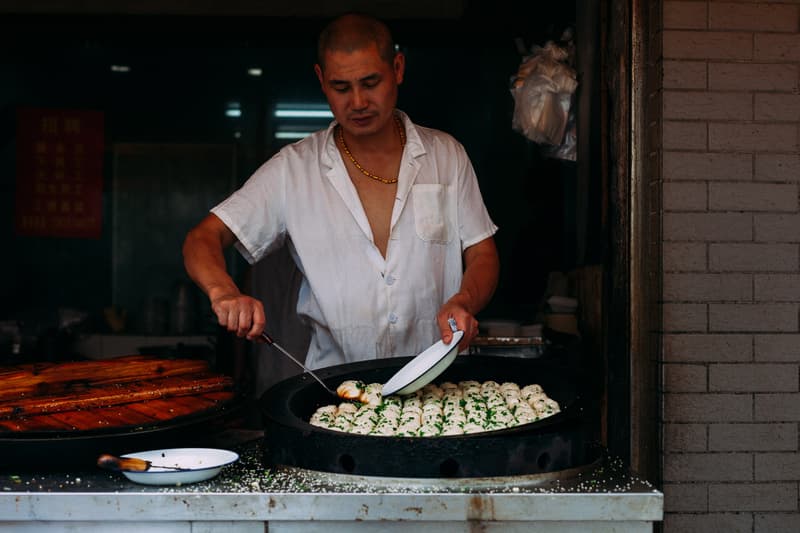 2 of 9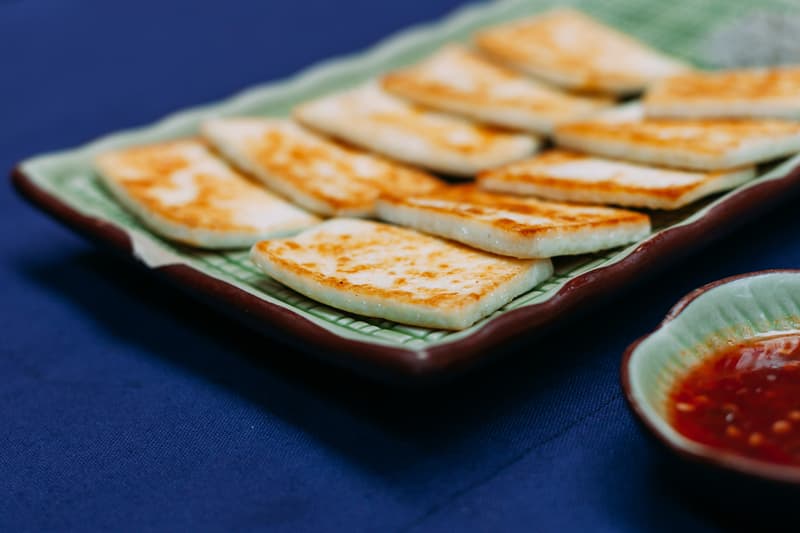 3 of 9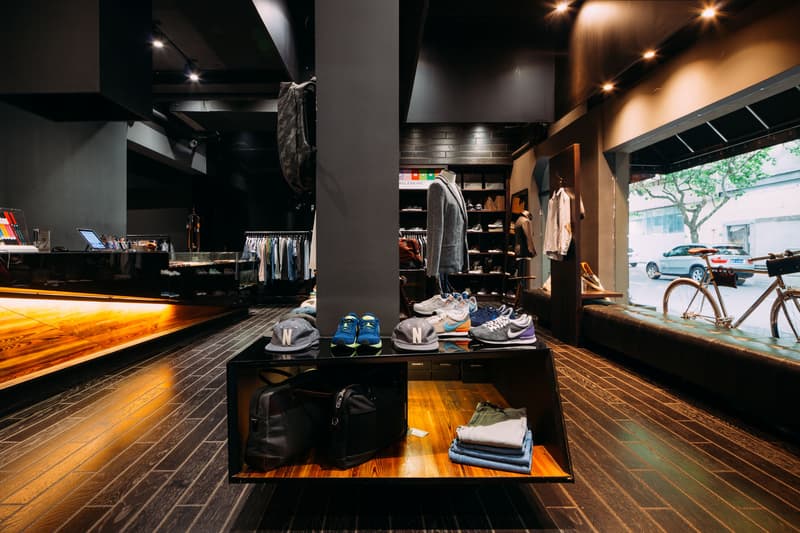 4 of 9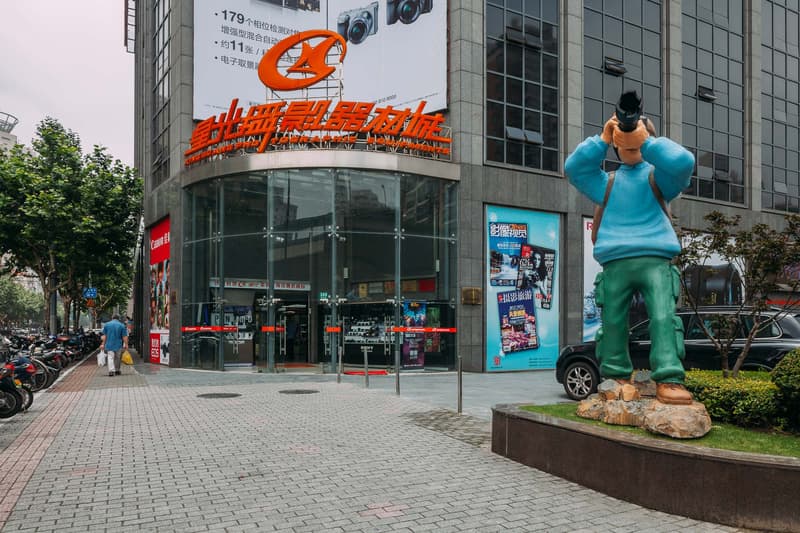 5 of 9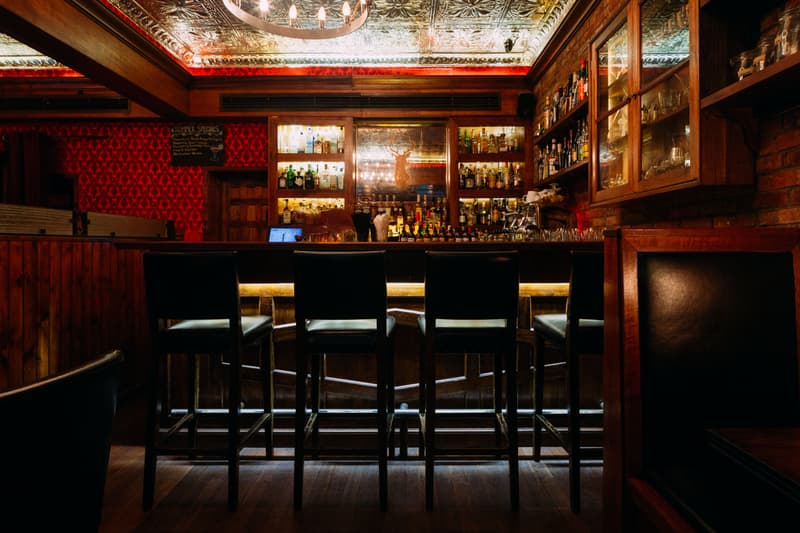 6 of 9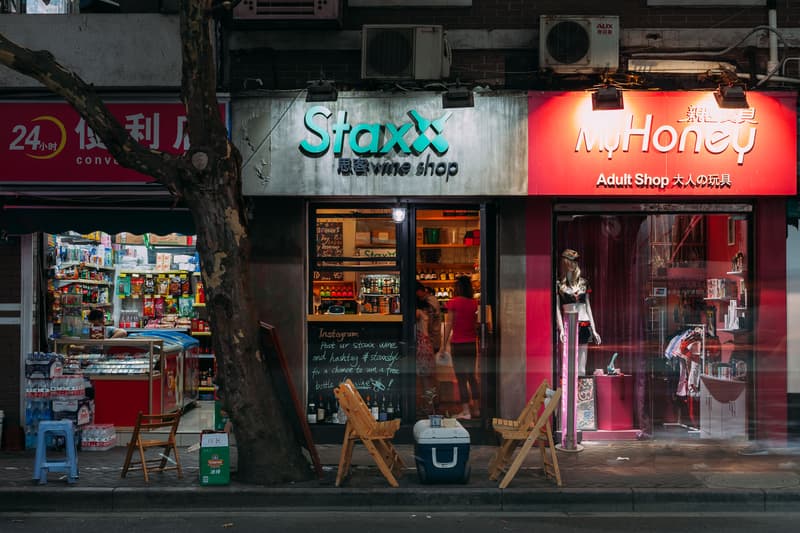 7 of 9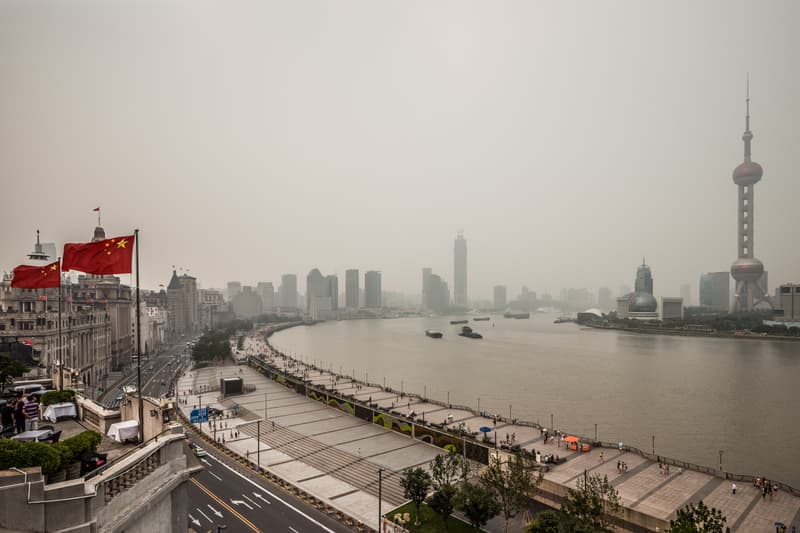 8 of 9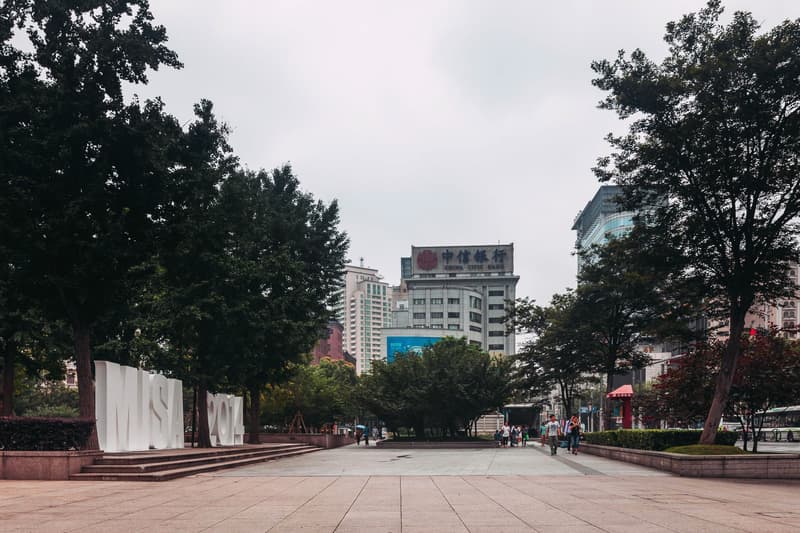 9 of 9
Although nothing is as exhilarating as spontaneously setting off on an adventure without an itinerary or plan, most of us will have had times where we look back and rue an overlooked, must-visit spot. Whether it's a place to eat, shop or even just to bask in the ambiance, how many of us wish we had someone with similar sensibilities to inform us of these hidden gems, which aren't included in your average guidebook? With ticket details consistently available, a last-minute getaway is literally a click away so leaving everything behind on a whim has never been easier.
When exploring a new city, we generally look forward to the fundamentals of food, shopping and culture. Obviously this all depends on one's budget and time constraints but there are those unique places travelers must experience, regardless of the aforementioned factors. With all of the above in mind, we present to you a HYPEBEAST City Guide to bring together our like-minded community. Our inaugural location is Shanghai, which has long been making a name for itself due to its exponential growth in cultural relevancy and rising developments, despite its already illustrious history. Previously a largely untapped market for contemporary consumer tendencies, we have seen a surge in these influences only very recently. The changing nature of consumer behaviors in the East have seen a dramatic shift to start focusing on Shanghai. This should be not much of a surprise when considering the geographic location of the city as a quick look on a map would tell you it is more or less in the epicenter of Asia, and one that gives any city a run for its money. Therefore, what was once a classically luxurious location – restricted to the likes of Louis Vuitton and Gucci – has become an eclectic mix of concept stores from Saint Laurent Paris, to streetwear locations such as BAPE and SSUR, and now more recently André Saraiva's youthfully French club Le Baron, getting set to launch very soon.
Featuring a variety of personalities that have a dense knowledge of Shanghai, we had the pleasure of being informed of the experiences every visitor must embrace. Having lived in the city for some time now, Tom Bray of Yeti in the Basement, videographer Charles Lanceplaine, Mathew Morgan from Vans China, Denise Lai of SUPERWOWOMG, Deager Kao of AEGIS, and photographer Benoit Florençon were on hand to provide crucial information only the locals will know.
---
---
Favorite Street Food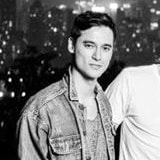 Tom Bray
Xinjiang lamb skewers, hands down! Xinjiang cuisine reflects the cooking styles of Muslim ethnic groups in Western China. Their halal meat skewers are seasoned with red peppers and chili flakes, giving you that extra kick at the end of a night out.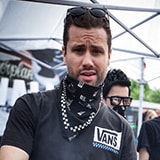 Matt Morgan
Street noodles on the corner of Changle Road and Fumin Road, after hours only and may not always be there. Otherwise, try the shen jian bao (fried meat-filled buns) as you can find those anywhere, but there is a good one at the corner of Kangding Road and Yanping Road.
Changle Road and Fumin Road / Kangding Road and Yanping Road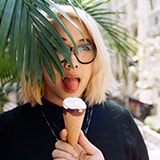 Denise Lai
The most legit xiao long baos are the ones you get at random street stalls. The best ones I've found are at this little shop on Nanchang Road, a road that was once famous for all its late night street food stalls before many of them were shut down due to the development of new modern surrounding buildings.
Loushi Tangbao Guan, 601 Nanchang Road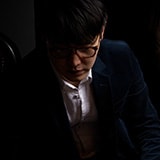 Deager
Kao
Recently, I've found arguably the best burger I've had in Shanghai next to an after hours club called "Hollywood." They only open late nights on the weekend from 1 a.m. and after. The cross streets are Dong Ping Road and Yue Yang Road. I'm not quite sure where the meats are from and hopefully it's not a rat burger… but it is very flavorful.
Hollywood, 46 Yueyang Lu, near Dongping Road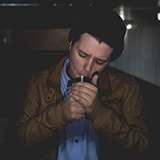 Charles
Lanceplaine
Sheng jian bao (pan-fried pork dumplings) are definitely my favorite as they are cheap (around ¥5 RMB for a plate), greasy and filling — the best kind of street food!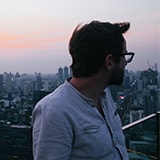 Benoit
Florençon
Sheng jian bao, hands down. Never miss the occasion to have some when I'm around my favorite spot. Fried fatty pork dumplings. Tricky to eat, burnt mouth guaranteed. Best place for me is on South Yunnan Road, between Guangdong Road and Shantou Road.
South Yunnan Road, between Guangdong Road and Shantou Road
---
---
Favorite Restaurant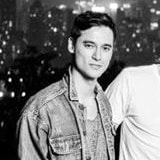 Tom Bray
For unbeatable, O.G. Shanghainese cuisine, it's got to be Old Jesse. The restaurant is traditional, cozy and feels like a historic Shanghai house. This joint gets pretty rammed on the weekends and you'll probably be huddled in closer than a rowdy game of mahjong but once their infamous hong shao rou (braised pork in brown sauce) hits your palate, there's just no compromising.
Old Jesse, 41 Tianping Road, Xujiahui District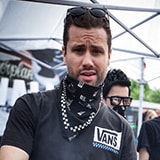 Matt Morgan
The 1515 West Chophouse and Bar has the best steak in town, hands down. Although, if you want a more traditional approach, it has to be Legend Taste — not the fanciest and not well known but it's close to home and has fantastic Yunnan cuisine.
The 1515 West Chophouse and Bar, Floor, 1218 Middle Yan'an Road, Jing An Kerry Centre, West Nanjing Road / Legend Taste, 025 Kangding Road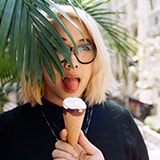 Denise Lai
Di Shui Dong is one of the best place to get Hunan-style food. It's a high mix of spicy and really tasty dishes like spice-rubbed ribs. DO NOT forget to leave space for the best dessert ever: sticky fried banana fritters.
Di Shui Dong, 2/F, 56 Maoming Nan Road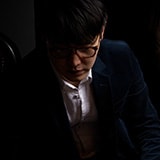 Deager
Kao
It's really hard to choose, because there are so many in Shanghai. However, being lactose intolerant, I've never been able to find a good cheese-less pizza. Now I am covered, so for all my lactose intolerant brothers and sisters out there, "Scarpetta" makes an awesome non-cheese pizza. It's a special request but any of their pizzas are still flavorful without cheese.
Scarpetta, 33 Mengzi Road, near Madang Road, Huangpu District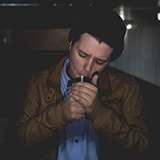 Charles
Lanceplaine
Xibo for its delicious Xinjiang food. There are a lot of similar places around town but this one really hits the spot and is true to what you can actually find in Xinjiang. Be sure to get a table on the terrace. Beware: for meat lovers only.
Xibo, 83 Changshu Road, Jing'an District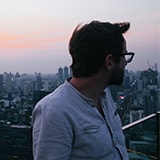 Benoit
Florençon
It would really depend on what is the mood of the day. Shanghai has so much to offer in terms of food that choosing one restaurant doesn't make sense. I love all my favorites equally. I'd say keep in mind Lotus Eatery, a Chinese joint that serves food from Yunnan (a mountainous region of China bordering Burma and Vietnam); think grilled goats cheese, fern salads, some kick-ass spare ribs served in deep fried mint, and Di Shui Dong — a Hunan cuisine restaurant — if you can mess with spicy food. If you get there do order the cumin ribs.
Lotus Eatery, 1112 Dingxi Road, near Wuyi Road
---
---
Favorite Shop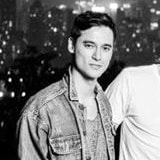 Tom Bray
SALON by Surrender is one of few stores in Shanghai that are setting the bar high in menswear fashion. Not only do they carry exclusive brands like Maison Kitsuné, UNDERCOVER and Raf Simons, your whole shopping experience is mantled around chandeliers, wooden walls, and a chimney flown in from Versailles, France, which pays compliment to the store's location in Shanghai's former French Concession.  I hit up KIN a lot, not always for shopping but because it's attached to The Grumpy Pig – a Sunday brunch staple in the heart of Shanghai. Having to enter through KIN means I'm always welcomed with a Madlib beat or Grandmaster Flash verse. The hip-hop heads behind this store stock everything from limited edition sneakers, dusty vinyls, travel goods to fixie accessories.
SALON by Surrender, 12 Hengshan Road, Xuhui District / KIN, 65-4 Maoming Bei Road, near Yan'an Road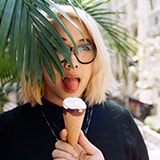 Denise Lai
Head to Dong Liang to find a mix of foreign and local Chinese womenswear designers like Helen Lee, Vega Zaishi Wang and Ricostru. For menswear, Project Aegis is where you'll get hard-to-find-in-China brands like Timo Weiland, Norse Projects and Kitsuné. TASTE is a really well-curated store selling a mix and match of lifestyle products, ranging from fashion accessories to household items. It's hard to find cool stuff from brands like Seletti, Tom Dixon, JSPR and Unearthen jewellery, so TASTE is definitely the best spot to hit up for specialty products that are rare in even Asia.
Project Aegis, 777 Julu Road, Jing'an District / TASTE Shop, Room 001, Lane 210, Taikang Road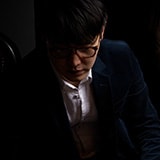 Deager
Kao
It's hard to answer this question without being biased. If I wasn't allowed to choose my own store "Project Aegis," then I would probably go with Lane Crawford. While their setup is a bit more commercial, their VM displays are very interesting as well as their brand selection.
Lane Crawford, Times Square, 99 Huai Hai Zhong Road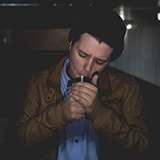 Charles
Lanceplaine
It's hard to find good clothes in Shanghai as a lot of it is overpriced. But if you are into streetwear then I would say Fly skateshop is my favorite. They carry a lot of dope brands for a decent price.  If you are into arts and prints I can only recommend IdleBeats Studio. It's a screen printing studio opened by two artists Nini Sum and Gregor Koerting. Their lovely studio is located in an old shanghainese lane somewhere in the French concession. If you are ever in town and looking for some fine prints or want to learn how to do screen printing definitely hit them up.
Fly, 704 Changle Road / IdleBeats Studio, Building 54, 596 Huangpi Nan Road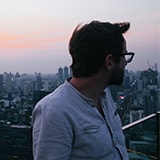 Benoit
Florençon
For clothes, Uniqlo, easy. Shoes would be X158 and the Nike shop/gallery on Xinle Road. As a photographer I would say the Xingguan camera market. Not lifestyle per se but it's the equivalent of Toys "R" Us for filmers and photographers. You have two five-story buildings filled up with anything camera related, from expensive Leicas to any lens you would need for any camera to studio lighting, secondhand analogs, etc.
X158, Xinle Road / Xingguan camera market, corner of Xietu Road and Luban Road
---
---
Favorite Place to Get a Drink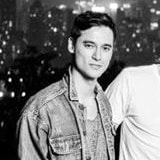 Tom Bray
I'd have to say Senator Saloon for their classic Old Fashion cocktails. This vintage speakeasy style bar takes a nod at the 1920s prohibition era with cozy booths and a golden tin ceiling imported from Texas.
Senator Saloon, 98 Wuyuan Road, near Wulumuqi Zhong Road, Xuhui district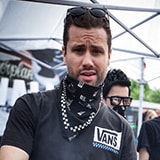 Matt Morgan
Cantina Agave – sit on the corner and people watch all afternoon.
Cantina Agave, 291 Fumin Road, Xuhui District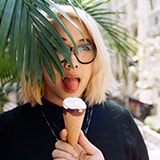 Denise Lai
For good vibes and really great drinks, head to Arcade on Fuxing Lu and if you get bored, you can entertain yourself on the vintage arcade machine, which is supposedly the only one in China.
Arcade, Second Floor, 57 Fuxing Xi Road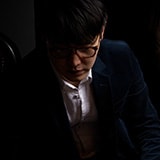 Deager
Kao
There is a little place called "Still Cafe by Utsuwa" in the Jia Shan Market. It was here that I first discovered a local craft beer called "Reberg (Pilsner flavor)" that I have grown to love. It comes in a stainless steel can and is extremely smooth when cold. Also, aside from the friendly owner and his cats that occasionally sleep on your lap, there are a lot of interesting vintage pieces that he's collected over the years.
Still Cafe by Utsuwa, Jia Shan Market, No. 37, 550 Shanxi Nan Road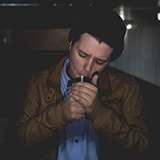 Charles
Lanceplaine
Feidan is my go-to place to get a beer; it's an import food store located at the corner of Anfu lu and Wulumuqi lu on the French Concession where you can find cheap imported beers and there is a nice terrace to sit at. It's perfect for a late afternoon brew on a sunny day and it is open until 10 p.m., which makes it a good starter for a great night out.
Feidan, 158 Anfu Rd, Xuhui District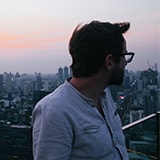 Benoit
Florençon
Mokkos, a small Japanese shōchū bar. Super friendly staff and reggae music.
Mokkos, Rm. 103, 1245 Wuding Xi Road
---
---
Favorite Place to Get A Lot of Drinks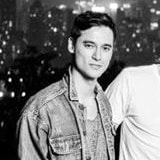 Tom Bray
From Arcade Bar's drunken Street Fighter gaming sessions to Arkham and Shelter's underground warehouse club vibes, these three spots seem to be my watering holes on rotation and there's no sign of stopping. If it ain't broke, don't fix it!
Arkham, No. 1 South Wulumuqi Road (near Hengshan Road)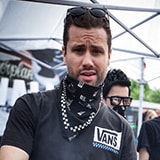 Matt Morgan
My shop — Staxx Wine Shop. I just hang outside at the Esky and drink wine until my neighbor starts to yell at me. She is a good sport so I have to try and stop once she puts her foot down or smacks me.
Staxx Wine Shop, 2-3, 293 Jiaozhou Road, near Xinzha Road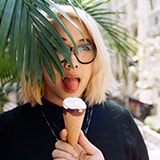 Denise Lai
Monkey Bar is one of the best places to go all out. It's a small secret spot hidden behind another restaurant so discovering this place makes you feel kind of special.
Monkey Bar, 38 Donghu Road (behind Dakota restaurant)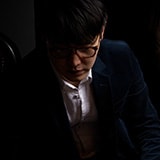 Deager
Kao
My favorite place to get hammered would have to be "Taipei Chun K," a popular karaoke place that has all the latest songs (English songs), decent food and above average service.
Taipei Chun K, East of 1/F (close To Weining Road), Bingu Culture Leisure Plaza, No.341, Tianshan Road, Changning District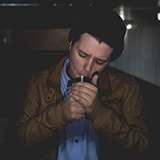 Charles
Lanceplaine
There is nothing better than getting hammered and dancing the night away on some old school hip-hop beats at The Shelter, and on the plus side the drinks are cheap. Dirt cheap.
The Shelter, 5 Yongfu Rd, Xuhui District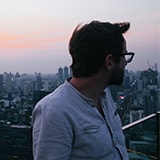 Benoit
Florençon
The Chalet has a happy hour that runs from 3 p.m. to 9-10 p.m. They also serve pretty good food and Swiss fondue in the winter.
The Chalet, 389 Yongjia Rd, Xuhui District
---
---
Best Tourist Attraction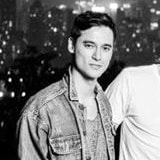 Tom Bray
You can't really visit Shanghai without checking out The Bund. With a Futurama-esque skyline in front and throwback colonial buildings behind, a 360-degree panorama will take you from past to present Shanghai over the last century.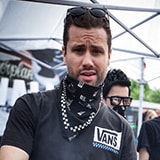 Matt Morgan
Go to The Bund and get a drink somewhere high. Puxi side, New Heights or M on The Bund. On the Pudong side or on any one of those tall bastard buildings, like the gigantic bottle opener, there is a Hyatt where you can milk an expensive drink to enjoy the view. Beats paying ¥100 RMB to go up to the top.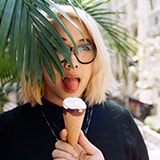 Denise Lai
If you're blessed with one non-"hazy" (read: polluted) day, head to The Bund around sunset to get the perfect panoramic wide-shot of the skyline for your Instagram.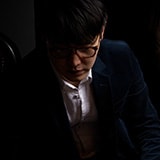 Deager
Kao
Check out The Bund at night (preferably before the lights turn off which is around 10 p.m.). You can either take a stroll along the stretch, or hit one of the nightclubs that oversee The Bund.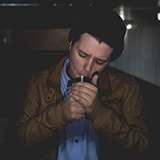 Charles
Lanceplaine
Find a rooftop to sneak up and crack a cold one while watching the sunrise or sunset over the skyline. I know a couple but I leave it up to you to find yours.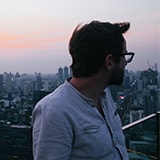 Benoit
Florençon
Hit up the VUE bar on top of the Hyatt on The Bund for a drink at night to have the best view of the city. If you want to splurge, book their Sunday brunch.
VUE bar, 199 Huangpu Rd, near Wuchang Road
Photographer

Benoit Florencon/HYPEBEAST