Six Stories of GORE-TEX®: Tetsuo Kitahara of BACKBONE
Just as waxed cotton helped to change the game for travelers and outdoorsmen in the early 20th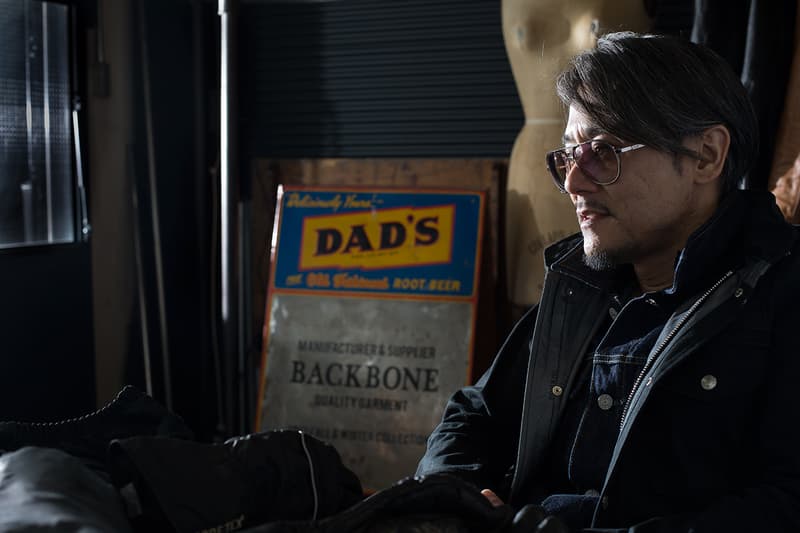 1 of 5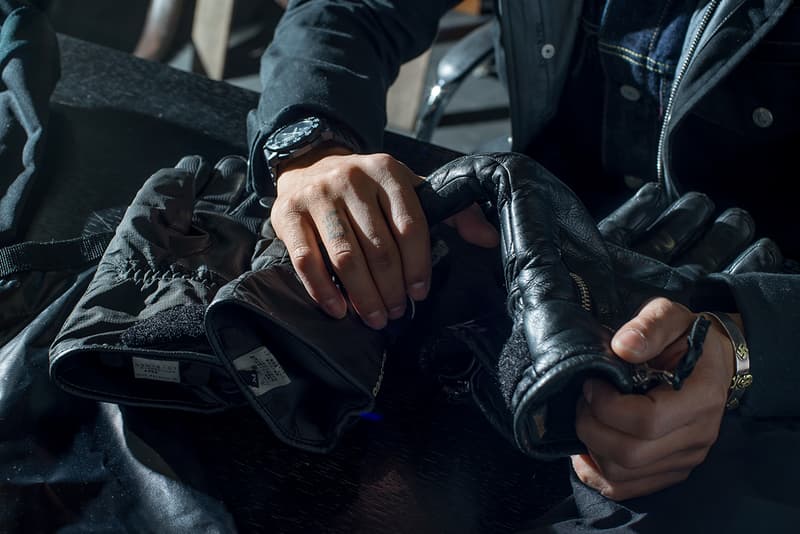 2 of 5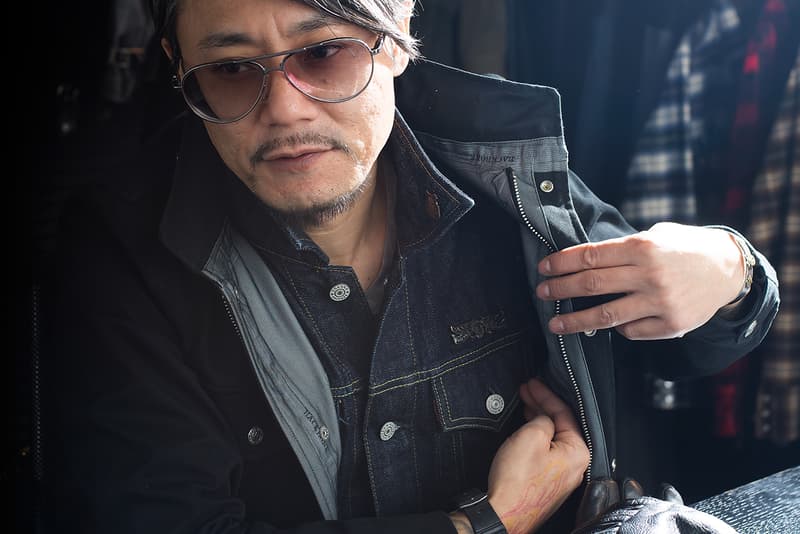 3 of 5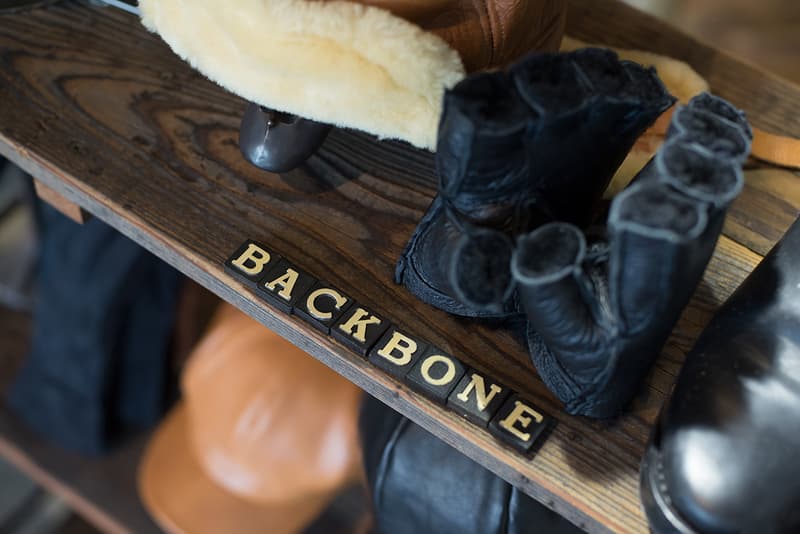 4 of 5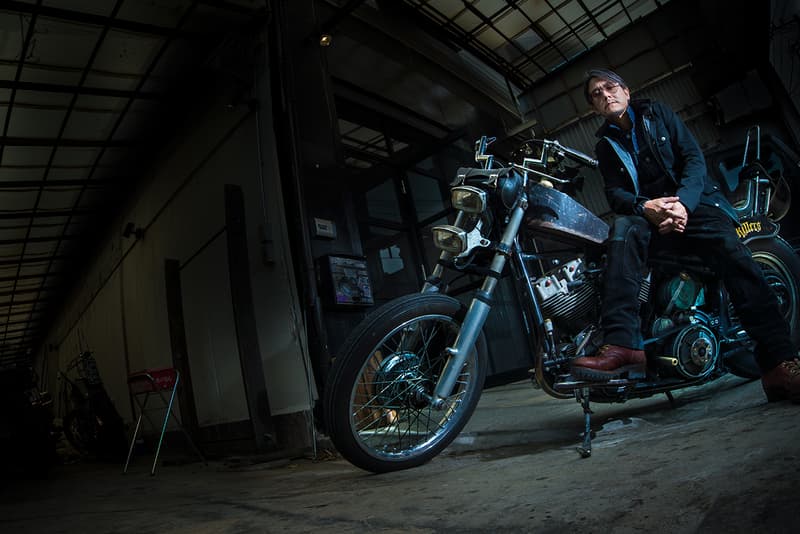 5 of 5
Just as waxed cotton helped to change the game for travelers and outdoorsmen in the early 20th century, so too did Wilbert L. Gore and his son Robert when they invented the revolutionary fabric GORE-TEX®. Its technical properties and image of reliability have led to it being readily incorporated in applications that are getting further away from traditional performance and more into our everyday lives.
GORE-TEX® invited six of their narrative — highlighting the intersection of fashion and performance — with Tetsuo Kitahara of BACKBONE. Launching the brand back in 2004, Kitahara combined a love of Harley Davidsons with a commitment to developing the highest quality fabrics with his team, also fellow motorcycle enthusiasts.
Here, he shares a bit about his passion for functionality and his personal connection with functional fabrics old and new, including GORE-TEX®. To learn more details of Six Stories of GORE-TEX®, be sure to visit the special digital version here.
What's the foundation behind BACKBONE? 
Most of the products for BACKBONE start with the selection of the material. Basically, I like materials that change over time, such as denim and leather. It's true not just for clothes, but cars, motorbikes and fixtures too where I find metal to be a great material for the same reason.
So your interest lies in the distressing of materials, whether natural or unnatural…
For example, the chassis and fenders of a motorcycle are made from steel sheets, while the handlebars and muffler are steel pipes. With cars, the chassis is copper material and the body steel sheet. We don't actually make the clothes, motorbikes, and cars ourselves, but we think it's important for our designers to share a clear image of the materials we use, and what the finished products will look like, with the engineers who actually make them.
There are also downsides, of course. To be frank, steel is heavy and prone to rust. Though there are better materials out there like aluminum and carbon, which are lightweight and strong, they aren't so easy to manufacture with and they don't age into that wonderful vintage look. The same's true with denim and leather. As materials, they have advantages and disadvantages, the disadvantages being fading, peeling and scuffing. At the same time, that's what creates flavor and character. When you use steel, denim, and leather, they just get better and better with time. You love them more the older they get. Imperfect materials can be quite attractive, despite their drawbacks.
So where does the interest with incorporating GORE-TEX® fabrics come from? 
A high-function material, such as GORE-TEX® fabrics, is at the opposite end of the spectrum. The manufacturing process is precise; there are no flaws. As a result, the design has to be precise too. In motorbikes and cars, the exterior is steel and looks rugged, but under the hood the engine has to be precise down to the last millimeter. We also enjoy creating products with absolute precision. Low-tech and high-tech design each have their merits.
How would you describe this union? 
You probably know the phrase "functional beauty." There's a long history in fashion of practical needs dictating functionality and ultimately making the design, details, silhouette and texture more attractive. Military and outdoor gear designed for extreme conditions are the outstanding example of this sort of functional beauty. Thinking about functional beauty in design is quite common. Still, the overall direction of the design can change if you include certain details for a purpose or if they're only there for decoration. There's a real difference between the surface design and adding in genuine functionality.
Functionality is complex. We need our clothes to have a minimum level of basic function, but some clothes also have too much functionality for everyday town wear. For clothes to have value, the intention of the designer and the intention of the wearer need to meet in the middle and balance out.
Some people don't need a high level of functionality and then some people — guys like us — need the functionality in our everyday lives. Designers should decide where the vectors of functionality and fashion intersect based on the needs of the specific audience they have in mind.
So how would you describe your love of GORE-TEX®? 
I enjoy outdoor activities such as hiking in winter and riding off-road bikes. I started using GORE-TEX® products because I needed them. My first GORE-TEX® purchase was a pair of boots, right after I went to university. It was 20 years ago, but I still remember how thrilled and amazed I was when I waded into a lake to see if the water would seep in. Many years have passed and now I'm involved with creating GORE-TEX® products and I feel a mysterious connection there. I really appreciate this opportunity.
So what element captivates you? 
To me, the most attractive part is the sense of security I get when I wear GORE-TEX® products. It's like they're old buddies that I've been through tough times with. To me as a producer, the attraction is the challenge of the manufacturing process where high-level technical expertise and skills are essential. There are high hurdles to clear, so when we develop the products and see how happy consumers are and they are willing to use them for a long time, we feel a great sense of accomplishment. Most of the people who buy the products become fascinated by them. Sure, they're expensive, but the fact that the consumers' satisfaction outweighs the price tells us all we need to know about the appeal of GORE-TEX® products.