Hermés Dressage L'Heure Masquée Watch
Taking inspiration from early clocks and pocketwatches is the brand new Dressage L'Heure Masquée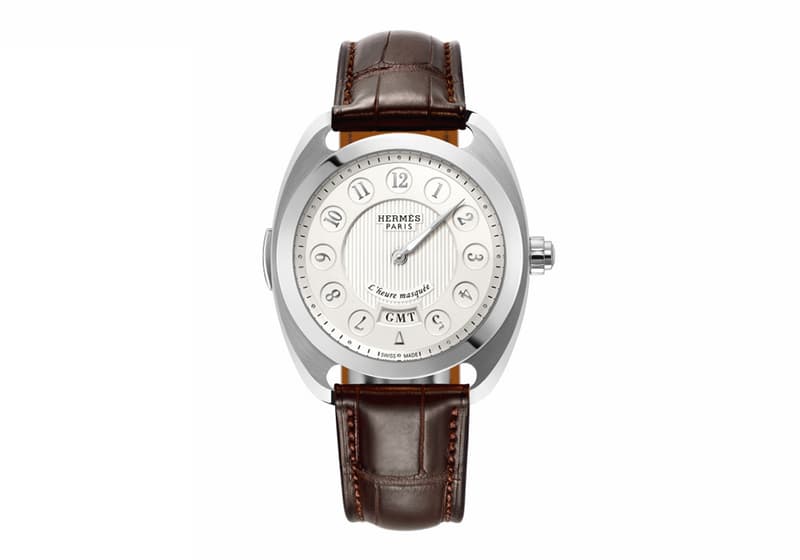 Taking inspiration from early clocks and pocketwatches is the brand new Dressage L'Heure Masquée from Hermés. Playing with the perception of time – and offering a bit of a leisurely relationship between its passage and the wearer – the wristwatch appears to employ just a single minute hand, much like the clocks of the 15th and 16th centuries. However, with a single push of the crown, the wearer can summon an hour hand to traverse the dial alongside the longer minute hand – thus showcasing time in a manner more consistent with a modern timepiece. Said Hermés CEO Luc Perramond of the design:
Here we are not in the arena of pure performance, timekeeping and accuracy. We are in a more poetic field where our goal is to make our clients dream and be enchanted. The techniques we developed with our watchmakers are dedicated to those poetic values.
Limited to just 1,500 pieces – 1,000 in steel and 500 in rose gold – the Dressage L'Heure Masquée will soon be available from Hermés boutiques around the world. While the steel version is priced at $19,500 USD, the luxurious rose gold model will go for $44,000 USD. For an in-depth breakdown of the design, check out this piece from iW Magazine.