A Conversation with Neil Barrett
Sitting pensively and with an air of unwavering confidence, Neil Barrett embodies the unchanging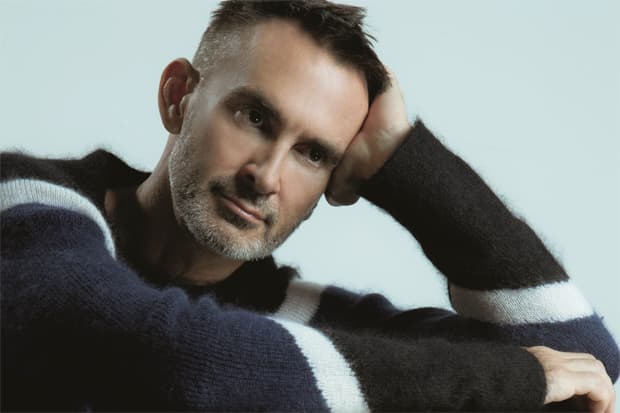 Sitting pensively and with an air of unwavering confidence, Neil Barrett embodies the unchanging set of values he makes his clothes with. Having previously worked for both Prada and Gucci, the English fashion designer is known for his minimalist approach to luxury menswear and unique sportswear-inspired styles he incorporates into both his Neil Barrett and BLACKBARRETT lines. He recently sat down with us to talk about his latest season and his personal insights on the fashion industry.
What idea spawned the BLACKBARRETT Spring/Summer 2014 collection?
GRAPHICISM, Overlapping blocking, irregular intersecting lined cubes and 3D dots.
What do you gain by having three distinct aesthetics versus one singular theme?
Three distinct aesthetic themes allow for three deliveries over the six months creating newness with a distinct individual character, yet at the same time connecting through the use of colour and taste.
Are the pieces meant to be juxtaposed among one another?
The plain garments in each collection are easily styled together with the graphical pieces from each theme.
Given the nature of each theme, how do you look to make it uniquely tied to your own personal aesthetic?
Each theme reflects the DNA of Neil Barrett. Blocking has been an important part of my design for 12 years now. Trends may come and go, but the reality is that some designers (of which I include myself) stick to what they believe in, in advance of the idea being plagiarised and post others attempting to use it seasonally.
Given the intensity that surrounds churning out season after season, how have you adapted to this rigorous process (and survived)?
I live on instinct!
Where do you see the progression and growth of men's fashion? How much or which parts of it interest you? 
Creating desirability is my continual goal
Which markets do you identify as being important focuses in the near future?
Mexico, India and South America
How do you see the influence of China in the coming years on fashion?
China is overwhelmingly influential. The country is so diverse and contains the  complete cross section of fashion tastes. Therefore collections that are ageless and easily worn by men with different styles can have great potential in this market.
In recent memory, what was…
The most fun you had?
The recent ski trip I took with my  friends.
The best thing you read?
My latest review in The Daily Telegraph on March 12.
The best meal you had?
It would have to be Japanese.
The most shocking thing you came across?
The thunderbolt in the latest Neil Barrett collection.
The last thing you learned?
The word "Monello," which means a mischievous child who makes inappropriate jokes.