Yasiin Bey Talks About His Favorite Designers, Style and Recent Move to Africa
Never far from captivating projects that tie in music with his bold disposition, molded heavily by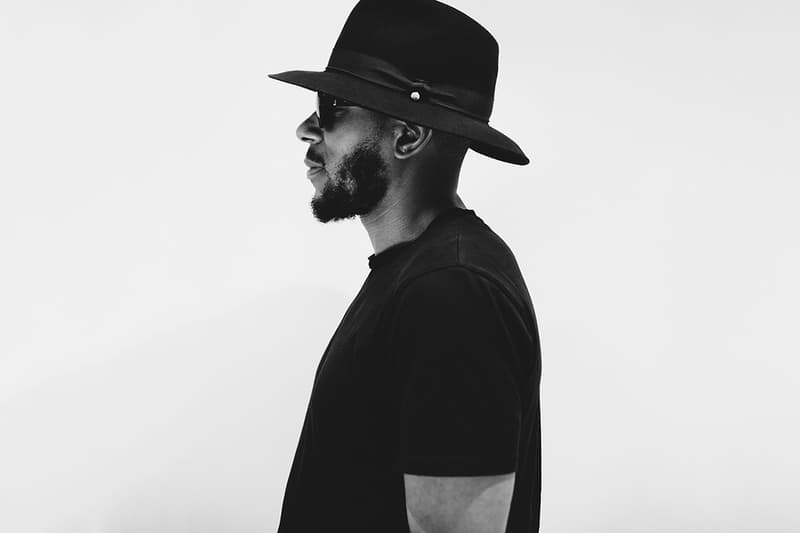 1 of 2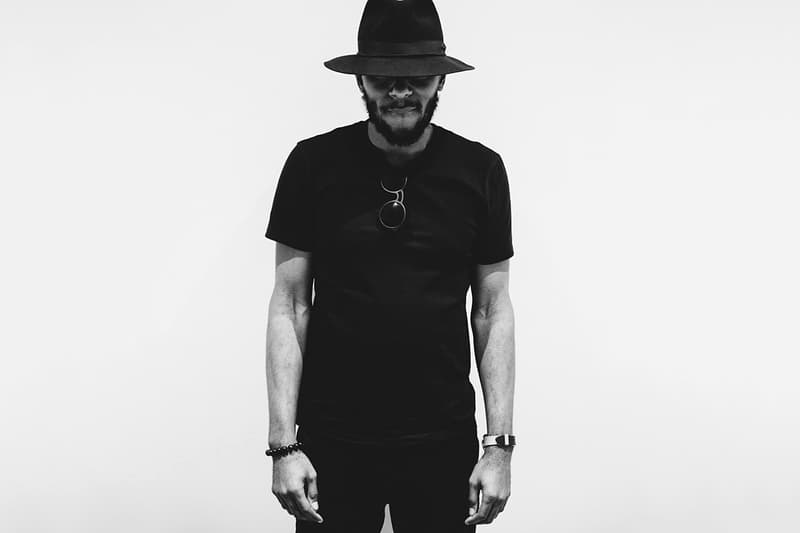 2 of 2
Never far from captivating projects that tie in music with his bold disposition, molded heavily by politics, travel and religion, Yasiin Bey's releases are always honest and much-discussed. Those who have attended a Mos Def show will know Bey's deftness as both a spoken linguist and performer. Taking stage in a variety of looks — from classic menswear to beatnik streetwear options — with his vintage vector microphone named Ruby, Bey looks to his music as a vehicle for expression, voicing thoughts and opinions through the fundamentals of hip-hop. Projects like Black Star and Black Jack Johnson are just a few examples of the Brooklyn-bred artist's mind-expanding works. Aside from keeping his ears to the ground, Bey is also known for his fashion-forward getup. Here, the man lets us in on the brands he's been following, the idea of one day auctioning off his garment collection, and how his two homes in Cape Town and Paris both provide fuel for him creatively and spiritually. For a more music-driven part of the conversation, head to HYPETRAK.
As a fashion-conscious artist, what brands have you been keeping tabs on?
Agi & Sam, Laurenceairline, James Perse, Acne, Yoji Yamamoto are some designer brands I'm in to. Accessories wise, Mykita eyewear, Uniform Wares and Mont Blanc for watches. Nomination and David Yurman for jewelry and bracelets. For more lifestyle everyday-wear, MUJI and COS are definitely on the list. To me, the brand has to have substance. Also they have to be basic and not over-the-top. agnès b. for example, she's a great designer for long-term, clean-cut clothing.
Your style has evolved over the years, how would you describe your style now?
I always go for anything that's classic and comfortable. I like garments that are timeless but have a little flair, like white combat boots. I was into classic menswear for a while, wearing suits, blazers, shirts and ties. That was cool, but now I'm playing it down, adhering to more low key, subtle colors. I like to dress unassuming but elegant, blending into whatever the occasion is (laughs). It's good to always have quality lace-ups — like oxford and wingtips — if you travel a lot.
NIGO's set to unveil his "NIGO Only Lives Twice" project where he'll auction off a catalog of collectible items. Would you ever do something similar with your collection of clothes?
Yeah, in fact I'm looking to find a retailer or a collector interested in teaming up on a vintage sale of all my stuff, but all for the same price. Stuff that I've previously owned like rare Jordans, old Margiela pieces, artwork, and so on. But I don't want to do it as an art sale, I want to do it in a way where maybe five or six pieces all sell for a uniform rate. It doesn't matter if they're kicks or old Gucci loafers, my custom Sevigny for Opening Ceremony Loafers that I wore to the 2010 Grammys, pinstripe denim jeans that I wore in "Niggas in Poorest" or pieces I've worn in videos for Top 40 Underdog.
In terms of music, you've collaborated on a vast number of projects and continue to push hip-hop to new depths. Who's exciting you right now?
I listen to everything, I'm also reading a lot. For music, contemporary breed of producers like Clams Casino, XXXY, Araabmuzik, Floating Points, Jamie XX who are really creating a good sonic experience. I've been listening to a lot of Shabazz Palaces, Chimurenga Renaissance and Death Grips. Perhaps a bit too much Death Grips (laughs). I love their new stuff too, "Hacker" is dope "Fever" is also a great tune. Even though the bands I just mentioned are polar opposites, I'm definitely compelled by their energy. We all need a balance of opposites. I'm also into Kelea, Benjamin Clementine, Petite Noir, Dirty Paraffin are an amazing group and Googoosh from Iran. (Head over to HYPETRAK for Yasiin Bey's exclusive playlist).
With the new year fast approaching, what can you tell us about your forthcoming releases?
I've been in the studio with a lot of folks doing different projects. Me and Mannie Fresh's collaborative OMFGOD album is 80% done. I'm also working on more releases with Water Syndicate, and works from the Black Jack Johnson project (a rap-rock hybrid that consists of Yasiin himself and keyboardist Bernie Worrell, guitarist Dr. Know, drummer Will Calhoun, and bassist Doug Wimbish). I'm just staying focused and working areas much bigger than hip-hop, although hip-hop is where many of the projects sprout from.
For new artists entering the music and fashion industry, have you got any do's and don'ts you can pass on?  
I can only speak from my own story. I work to be as sincere as possible, to be honest, to never lie to myself or the audience, and not to do something for approval or acceptance and popularity. Stay true to yourself and work for a greater cause, a cause that's much bigger than just personal acclaim. Bring and build added value to our own lives and to the lives of everyone who's taken the time and money for your offering.
While hailing from Brooklyn, New York, where are you based right now?
I'm based in Cape Town and Paris at the moment, planet earth is the address.
Cape Town and Paris are two distinctive cities respectively. Why have you moved to these two locales?
You've got to be where you feel good and effective. A place that also provides opportunity and inspiration. While moving to a new location is always the same; find a house, move in, etc., these two cities give me more of an emotional attachment. It's a soul connection rather than a logical or rational connection, and it only makes sense to me. I see a lot of opportunities in Paris and Cape Town and I'm blessed and fortunate enough to be able to be based out there. Traveling keeps me inspired. Recently, I've been to Johannesburg, Morocco, Manila, Kuala Lumpur and Chile, checking out the local music and fashion industry. One of the few places I haven't been to yet is Reykajvik, the capital of Iceland.
What qualities does Cape Town offer that Paris lacks, and vice versa?
The world is a very dynamic place so every place is different and has its pros and cons, challenges and joys. I like being based in Africa, there's a lot more of the continent that I'm looking forward to seeing, experiencing and working in even. Africa provides a lot of inspiration to me, almost on every level, not just as a creative, but spiritually.