Kanye West by Steve McQueen for Interview Magazine
Steve McQueen recently sat down with Kanye West for Interview Magazine to explore the source of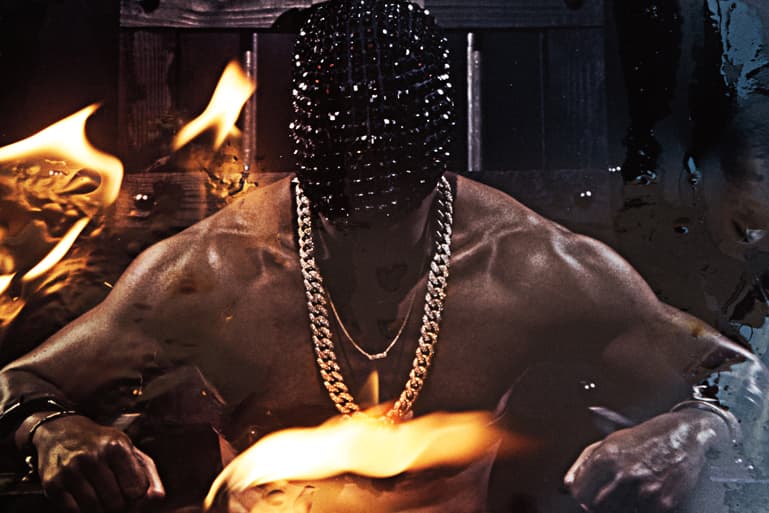 1 of 3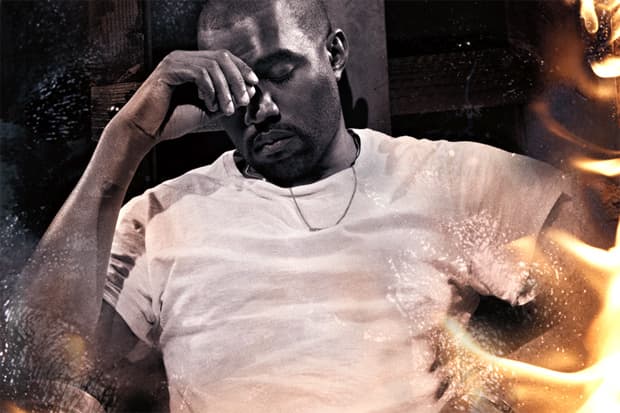 2 of 3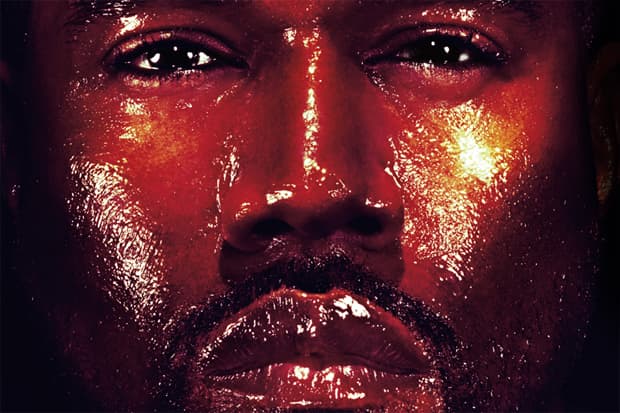 3 of 3
Steve McQueen recently sat down with Kanye West for Interview Magazine to explore the source of West's creativity as well as his often provocative behavior. In particular, he asks West about the near fatal car crash that changed his life and inspired "Through The Wire" off of his debut album College Dropout. West also comments on the flack he receives for his controversial behavior while hinting at bigger forces colluding against him. That being said, West offers no short amount of wisdom on the nature of art, life and sticking to one's guns.
Here is an excerpt from the interview, check out the full piece over here:
MCQUEEN: I hate to put a stereotype on any profession, but there seems to be a certain loneliness associated with being a musician. Do you ever feel lonely?

WEST: Well, I've got my astronaut family. You know, becoming famous is like being catapulted into space—sometimes without a space suit. We've seen so many people combust, suffocate, get lost in all these different things. But to have an anchor of other astronauts and to make a little space family … I mean, it's not like I'm the guy in The Hunger Games [2012] begging for people to like me. I'm almost the guy with the least amount of "likes." I wanted a family. So god gives you opportunities, and you make sacrifices for something that's greater.

MCQUEEN: You know, when you talk about these people and these companies not wanting to partner with you to do what you want to do, it sounds very similar to what was happening when you were starting off as an artist, where people didn't think that you could do it. But you eventually did.

WEST: It's been exactly the same. Whatever I put my focus on … I don't want to put out a promissory note of having ultimate success at anything I'm thinking of doing, but my success will be in getting things out there. You put new ideas into the world, whether that first idea is extremely successful or an early adopter goes on to make it successful, or it's that third rendition that finally works. As a celebrity, I have an opportunity to make a living at being the spokesperson for the third or fourth rendition of a thought-promoting something that has already been proven. The problem is that I like to be the inventor—I'm the person who works on the concept, who invents new thoughts, who brings new ideas into the universe. I'm not the guy who works on selling the idea—I'm not Vanna White for the new Hyundai. I am the guy who works on the concept for the car. So success, for me, is in having the ability to get my ideas out there.