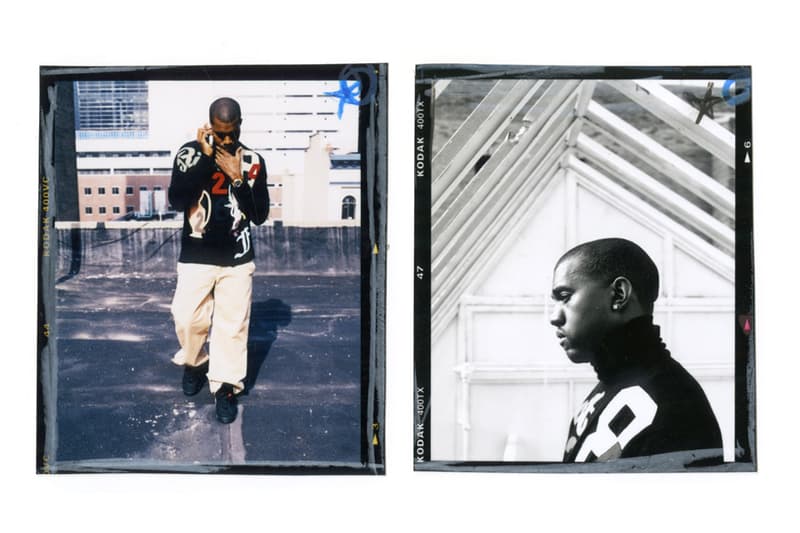 1 of 5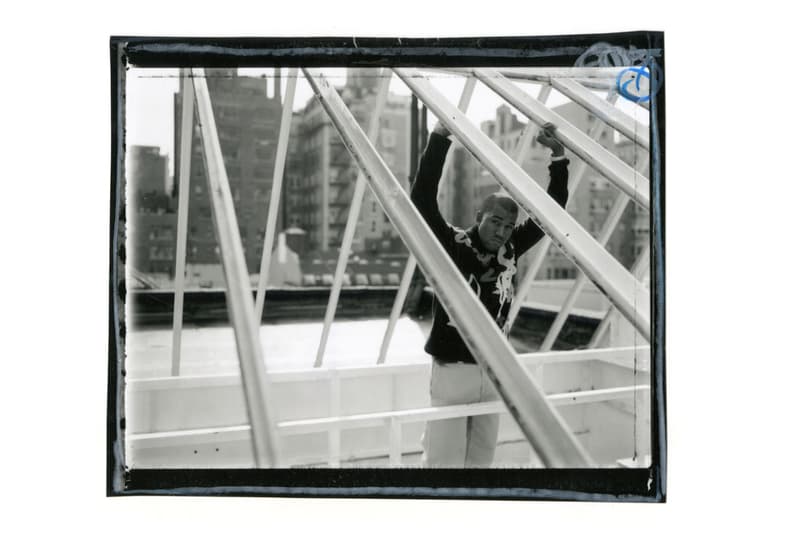 2 of 5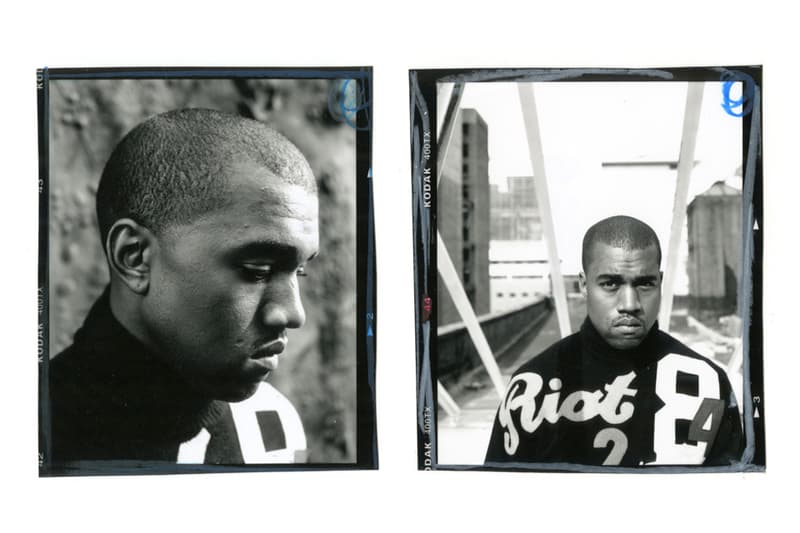 3 of 5
4 of 5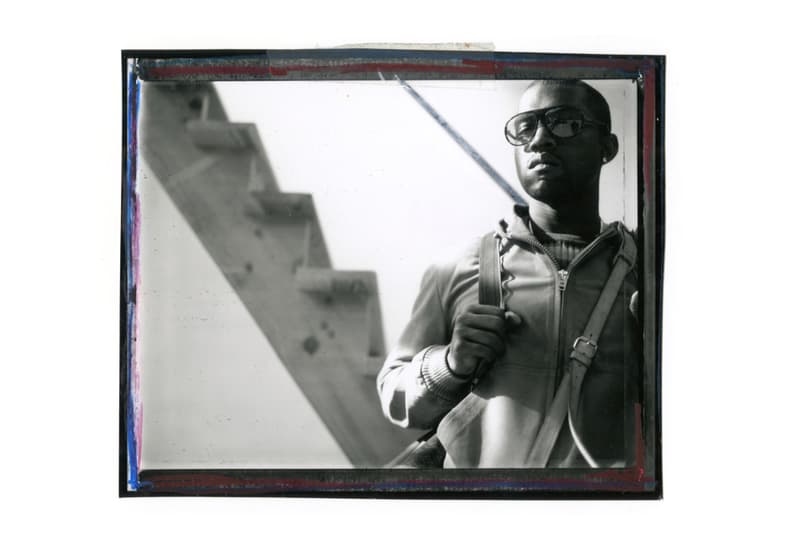 5 of 5
Jonathan Mannion's Never-Before-Seen Photos of Kanye West from the Early 2000s
Long before Yeezy Season, a burgeoning Chicago producer-turned-rapper was building energy and
---
Long before Yeezy Season, a burgeoning Chicago producer-turned-rapper was building energy and momentum for his inaugural full-length debut. Shortly after minting a deal with Roc-A-Fella Records, acquiring his first official publicist Gabe Tesoriero, and readying his debut release in February of 2004, The College Dropout, publication The FADER had the foresight to offer a young Kanye West a cover placement for its first "Now" issue which was also coincidentally Kanye West's first ever magazine cover. Captured through the lens of celebrated photographer Jonathan Mannion, the stage had already been set for Mr. West to exceed the musical expectations that had been surrounding his major label signing, and Mannion's photoshoot offered West one of his first creative opportunities to present himself as the broader lifestyle influencer and fashion persona that he has since developed into.
Reflecting on the day of the shoot and the earlier Kanye West era, Jonathan Mannion opened up some of his photographs from his archive to The FADER in anticipation of today's Yeezus drop. See a quote from Mannion below and read the rest of the feature through The FADER here:
I remember this shoot being a day of firsts for both of us, and everybody talking about that. It was the first magazine cover that he had ever done. It was also the first shoot that I did in my studio here in Gramercy Park. There were no windows in the skylight in my studio, but I was so anxious to get in my space and build that energy. I figured this was the most incredible kick off I could have. At that point Kanye was already building his legacy. Already at that point all eyes were on him. Cause even before dropping that first album, he'd claimed it, he wasn't accepting no for an answer. I think The FADER showed a lot of foresight by saying, Okay, you're our guy, you're on the cover, let's go.

Kanye styled himself that day, there wasn't a stylist. I remember he wanted props, things that represented his style. A Louis Vuitton bag showed up and he told a story, "I tried to get a bunch of Louis stuff and they wouldn't send it to me, so I just bought it." Whether it was that bag he bought or a big clump of Louis Vuitton luggage he wanted to stand on, he wanted it to be LV to show what he appreciated. I remember his "If I want it, I'm just gonna get it" attitude. The brick phone he's holding in some of these dates the photos, but there's nothing else about these to make them seem like they weren't taken yesterday. I'm sure that phone, at that time, was the freshest, greatest, nobody had it. It was always about being ahead of the competition. His style then was impeccable and there's nothing about it that wouldn't apply today.

There was this catwalk on the roof, where you could shoot right through the skeleton of the skylight, where the windows would soon be. It was inspiring to see what unfolded based on our dialogue and wandering around this new space. Both of us were treading carefully. In a session, it's my eye that defines and interprets that moment, but I know I'm there to facilitate what the artist wants. I remember him not being super loud or outspoken. There was a calm swagger about everything that he did. He was in thought.

In 2003, people were waiting for the person, Kanye. People were aware of the tunes he'd done that were being released, but people were more fascinated by him as a character. In the last couple years, I bumped into him on the street in the Village. We stopped, I met Kim. It was a treat, she's gorgeous, congratulations to them both. He said like, "I broke all the rules, so now I can just play the game, now I can just kinda fall in line." I doubt that he could ever actually take that advice, because he's forever pushing out all the borders. He challenges himself and everyone else in the genre to be better. We need those challenges.