Adrianne Ho: The Unofficial Face of Menswear
You may recognize Adrianne Ho from her GQ spread for UNIS, Jake Davis' "Test Shots," or countless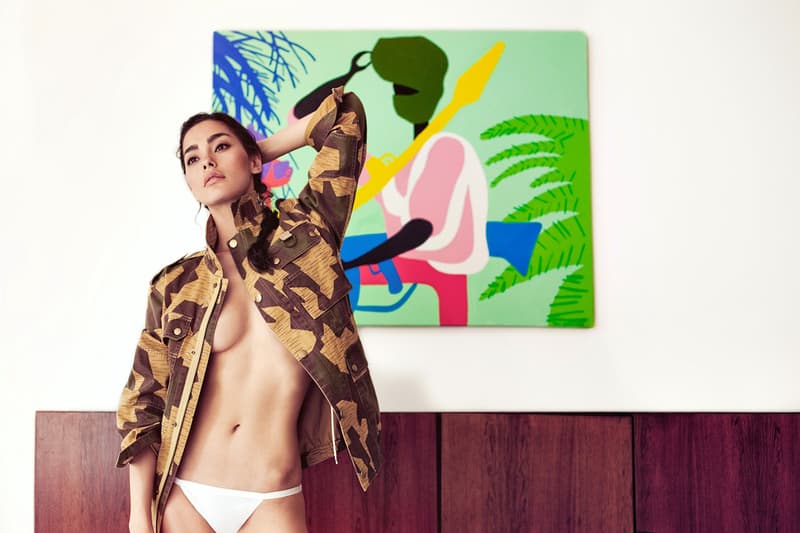 1 of 8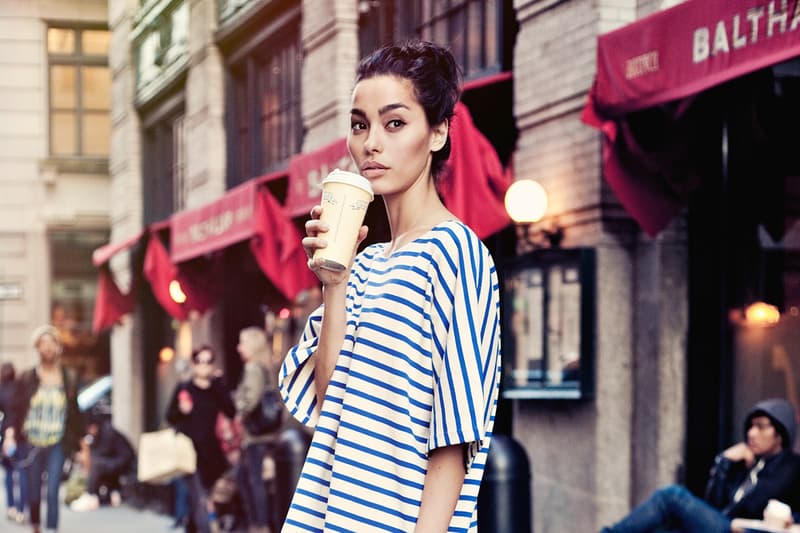 2 of 8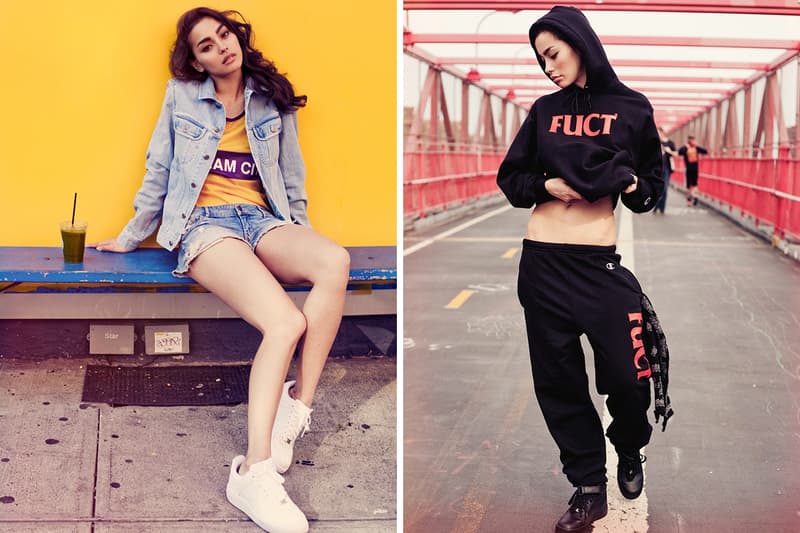 3 of 8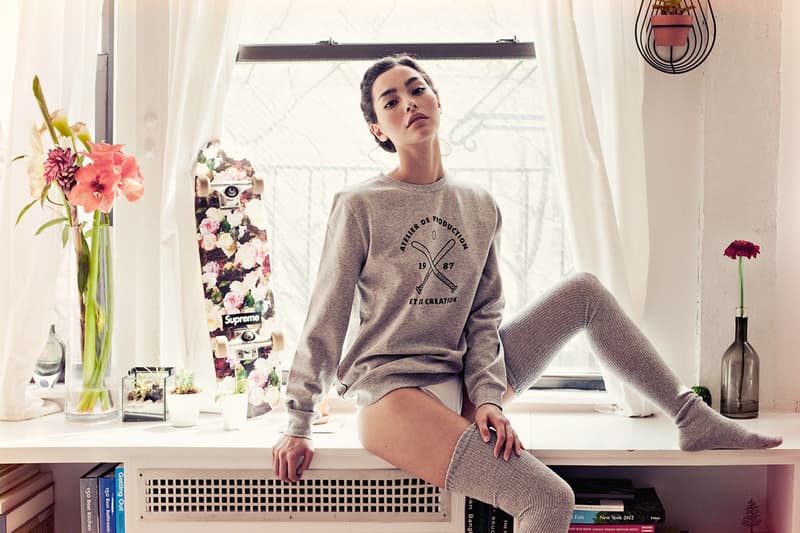 4 of 8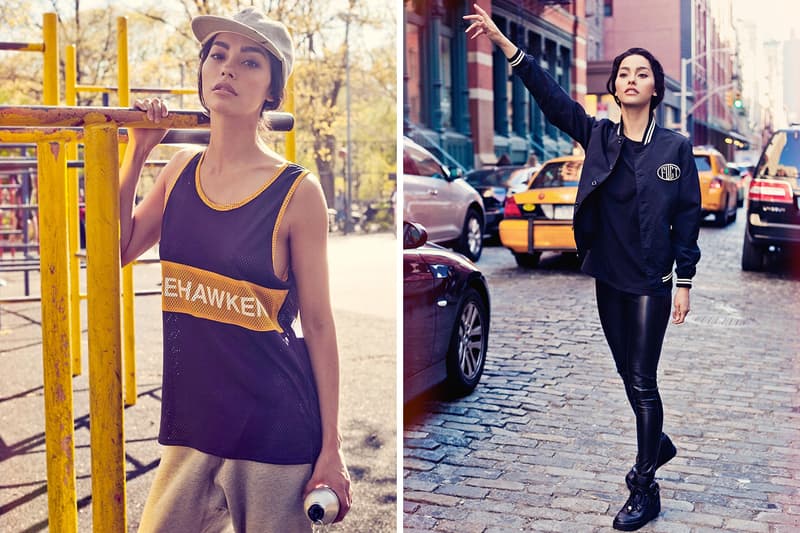 5 of 8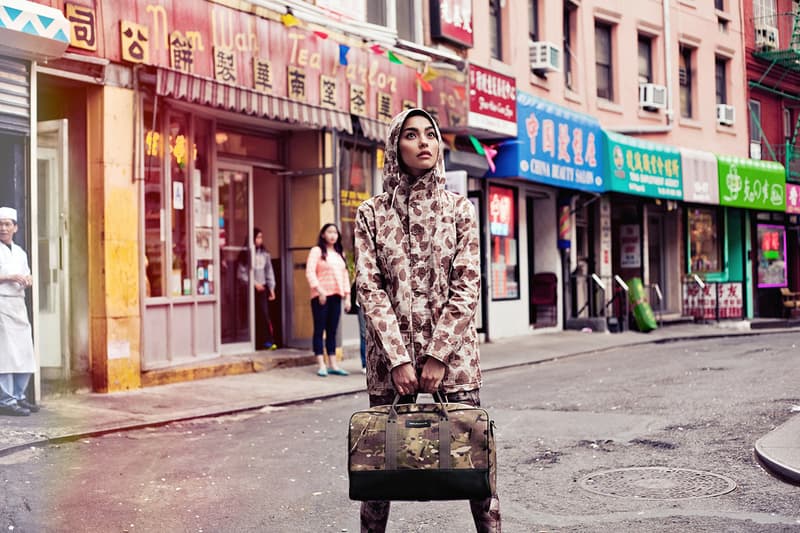 6 of 8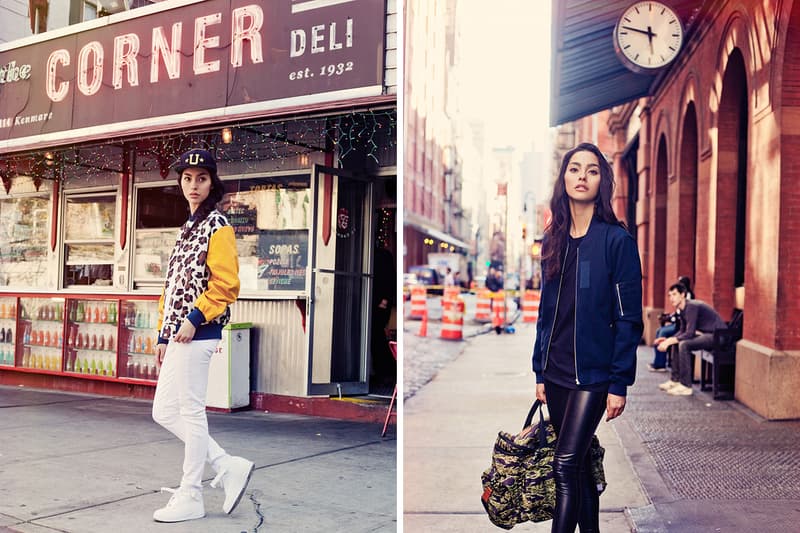 7 of 8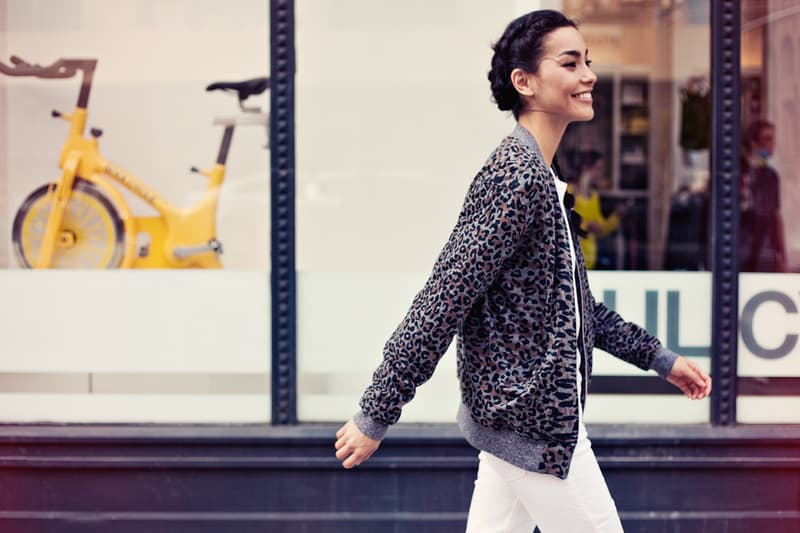 8 of 8
You may recognize Adrianne Ho from her GQ spread for UNIS, Jake Davis' "Test Shots," or countless shoots in which she proves that streetwear looks better on the fairer sex. Unless you've been hiding under a rock for the past year, she has been hard to miss. Strikingly beautiful, the half-French, half-Chinese Toronto native is, as some people put it, the new "it girl," the "anti-heroin chic model," and a woman who represents the intersection of power, independence and sexuality, all within connections to the city in a relevant way. Of course, it doesn't hurt that the clothes she models are almost as covetable — an of-the-moment mix of streetwear labels like Supreme and Stussy, #menswear and Nike. Here, we talk to the the Ford Models NYC and Next Management LA model and her job, mixed ancestry and becoming the unofficial streetwear/menswear face of the moment. Read on for the interview in its entirety and check out Adrianne's exclusive editorial for the HYPEBEAST Store above. You can follow Adrianne Ho on both Instagram and Twitter.
---
Is being based in New York an advantage, what she finds easiest or hardest to cope when on the road, her relationship with fashion cities & how connected is she with the brands she models for…
Does being based in New York — where streetwear brands are plentiful — work to your advantage when booking jobs?

Living in New York has definitely been an advantage for me when booking jobs. It has provided access to so many amazing brands, clients and magazines. I also think the constant visibility from living in a walkable city like New York can provide opportunities that may not be possible anywhere else.
Having traveled to many places for work, what do you find easiest or hardest to cope with when on the road?
Being able to travel and see the world for work is a privilege! Coming from a mixed background and growing up in a diverse city like Toronto, I'm able to adapt to different cultures very easily. I love trying new cuisines and have a passion for health and fitness. Part of the excitement for me is adjusting my lifestyle to new climates, and traveling allows me to do that. Whether that be learning Muay Thai in Bangkok, getting reflexology in Hong Kong, or running by the Eiffel Tower in Paris, there is so much to learn and gain from those experiences.
One of the hardest parts is the actual traveling process. It takes extra effort for me to stay on my A game while juggling early call times, overnight flights and living out of suitcases. I have to be extra conscious of eating right, staying hydrated, getting enough sleep and making time to exercise to stay healthy. I also find the time spent alone when traveling difficult.
Being half Chinese and half French, what's your relationship with bulging fashion cities like Tokyo, Hong Kong, Singapore and Bangkok – where the market embraces Eurasian looks?
I've worked in both Singapore and Bangkok and have had so many amazing experiences in those cities. My father's side of the family is from Hong Kong and I love visiting whenever I can. As for Tokyo it's one of the next places I want to travel to as soon as I can, whether that be for work or pleasure.
It could be argued that models often turn up to jobs with little regard of the brand's story or aesthetics. How connected are you with the brands you model?
I've been fortunate enough to work with a lot of brands that I love. I especially love working for athletic and fitness brands that focus on an active lifestyle.
"Part of the excitement for me is adjusting my lifestyle to new climates, and traveling allows me to do that."
Adrianne Ho on travelling for work
---
About being the unofficial official female streetwear model, Canadian brands she vouches for & association with streetwear…
How do you feel about falling into the unofficial category of official female streetwear/menswear model? Is it a role which developed in itself or something you or your agency set out for from the beginning of your career?
That is quite the contradictory title that I am both officially and unofficially flattered by. Haha! Thank you! I think that role stems from some brands' appreciation of my personal style.
Coming from Toronto, are there any Canadian brands you would particularly vouch for?
There are some great Canadian heritage brands that I grew up with that I still love like Roots, Canada Goose and Club Monaco. There are also some newer brands that I wear a lot like Aritzia and Reigning Champ.
We've noticed that your Instagram is prominently filled with streetwear editorial photos. Would you say you're more inclined to be associated with streetwear, rather than high fashion, etc.?
My life is very active and there are some great streetwear brands that really speak to my lifestyle. But I also love aspects of high-end fashion, heritage brands and athletic wear. I love mixing Isabel Marant, Alexander Wang and A.P.C. with Supreme, Levi's and Nike. Blending streetwear with high fashion and athletic wear is a style that evolved for me while living in New York City.
---
Must-have wardrobe staples, surprises and opportunities throughout modeling career, dos and don'ts in menswear & family support…
What are your must-have wardrobe staples?
Hoodies, sneakers, bomber, varsity and baseball jackets, workout tights, sweats, jerseys, baggy T-shirts and toques.
What kind of surprises and opportunities have you come across throughout your fashion modeling career?
To my surprise my interest in quality food and fitness developed after I began modeling and I had to start making healthier choices. I became fascinated by how the changes I made in my daily routine immediately affected the way I felt. I've treated modeling as a sport by maintaining an athletic regiment and balanced diet. I'm pursuing more opportunities in the food and fitness industries. While continuing to work with brands and companies associated with general health, well-being, beauty, fashion and fitness.
Are there major dos and don'ts when it comes to menswear?
Don'ts would be – don't try too hard forcing a style that isn't you just because it's "cool."
Dos would be – be true to yourself by wearing clothes that are a natural and authentic part of who you are and your lifestyle.
Has your family always been supportive with the work you do?
I've had a lot of support from my older sister Sandrine Holt, who used to model and is now an actress. She has always been there for me with great advice and honest feedback. In the beginning my parents were concerned for my well-being and how I would cope with the pressures of the industry. They stopped worrying after they saw that I was focused, secure and positive enough to not let it get to me.
"Don'ts would be – Don't try too hard forcing a style that isn't you just because it's "cool."

Dos would be – be true to yourself by wearing clothes that are a natural and authentic part of who you are and your lifestyle."
Adrianne Ho's major dos and don'ts when
it comes to menswear