Phil Frost and Samuel Bayer's $50K USD Billboard Stolen in Los Angeles
As a celebration of his fine art photography show at Ace Gallery Beverly Hills (which runs until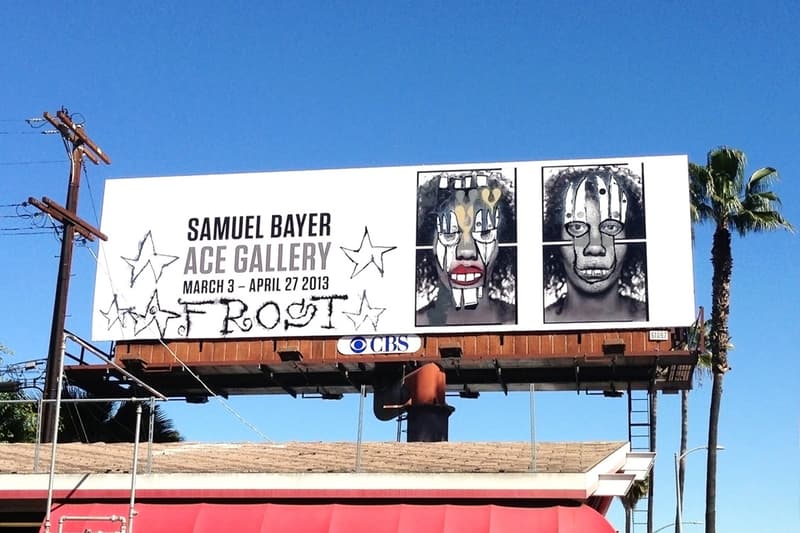 1 of 2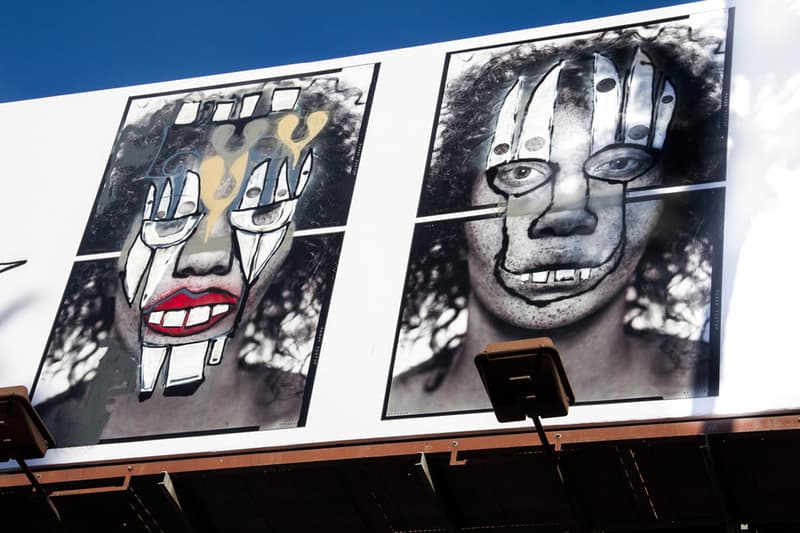 2 of 2
As a celebration of his fine art photography show at Ace Gallery Beverly Hills (which runs until April 27th, for those interested), Samuel Bayer designed a series of billboards featuring artwork from his show including diptych and triptych portraits of female models, and put them up around Los Angeles.
One billboard in particular, located at Sunset Boulevard east of Crescent Heights Boulevard, was visited by New York painter Phil Frost. Adding his personal touch to the billboard, the artist included two of his iconic characters as well as his signature, effectively creating a piece of collaborative artwork that is now valued at over $50,000 USD.
However, on the night of Monday, March 4th, the billboard was stolen from its location. Following its report to the police, Swing Media (the owners of the billboard company) stated "it has definitely been one of the most bizarre and overzealous situations we have seen in our 14 years of business."
Understandably eager to recover the stolen artwork, Samuel Bayer and Swing Media are currently offering a reward for any information on the whereabouts of the billboard.