Boys Noize – Going Live
Boys Noize has the art of the adrenaline rush down. For evidence, see his most recent session at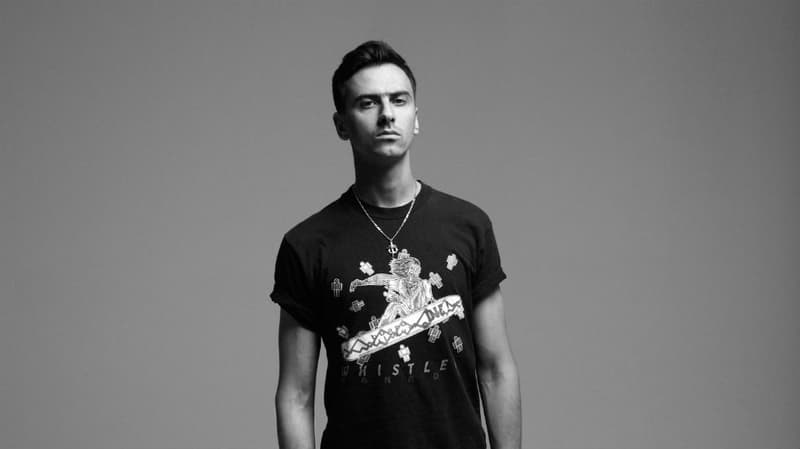 Boys Noize has the art of the adrenaline rush down. For evidence, see his most recent session at House of Vans x Boiler Room in Berlin. The Hamburg-born artist has come a long way from playing behind other names to one of the most highly regarded electronic music DJ's working today. With a career that already boasts three full-length albums, production for Scissor Sisters, and his own world tours, Boys Noize (whose real name is Alex Ridha) continues to expand on his already impressive accomplishments in a new project with Skrillex. HYPETRAK caught up with Boyz Noize in London to discuss his set-up, keeping live shows interesting and improvisational, and upcoming projects. While choice excerpts can be seen below, the interview can be read in its entirety here.
What's the difference between playing festivals and headline shows like the one you're doing tonight's Mixmag Live! event in London?
There are quite big differences. I love small venues like the one tonight (Village Underground in London), which is actually my favorite kind. There's a lot more intimacy with the audience, longer set times, it gives you a lot more leeway to try out new things and connect better with your fans. Of course I do love playing festivals, it's a different kind of energy there and I do have a completely different setup for those kinds of shows. And then there's my live show, which again is a totally different experience, more punk/rock n roll vibe, I'm just playing my own stuff and basically performing my own music live. But overall I do prefer the intimate setting like Village Underground.

You've changed to a live set up as opposed to conventional DJing, why did you go down that route?.
Basically I'm a DJ at heart and that's how it all started for me, doing mixtapes and what not. But on the one side, I'm on my third album and over 50 of my own tracks at my disposal. Thus I realized I could easily play a two-hour set of my own bangers, and so with the new album and getting deeper into the creative process I was trying to figure out how I could play those tracks live and that also shaped Out of the Black as well. It was actually on my mind for a long time but I never found the right angle on how to make it happen. Plus when it came to festivals I wanted to have that option just because I think the perspective of DJing has changed a lot in the past couple of years, with visual productions playing a bigger part and that's all cool but I just wanted to go out and do my thing rather than just adapting with the landscape.
Join Our Discussions on Discord
The HYPEBEAST Discord Server is a community where conversations on cultural topics can be taken further.