HYPEBEAST Magazine Issue 5 - The James Jebbia Interview
As a brand, Supreme doesn't do small talk. Setting the bar high through the formula of hard work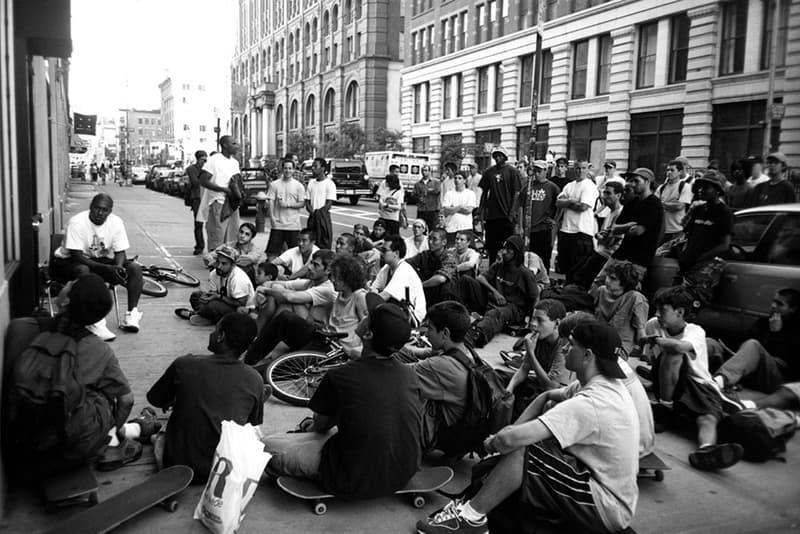 1 of 5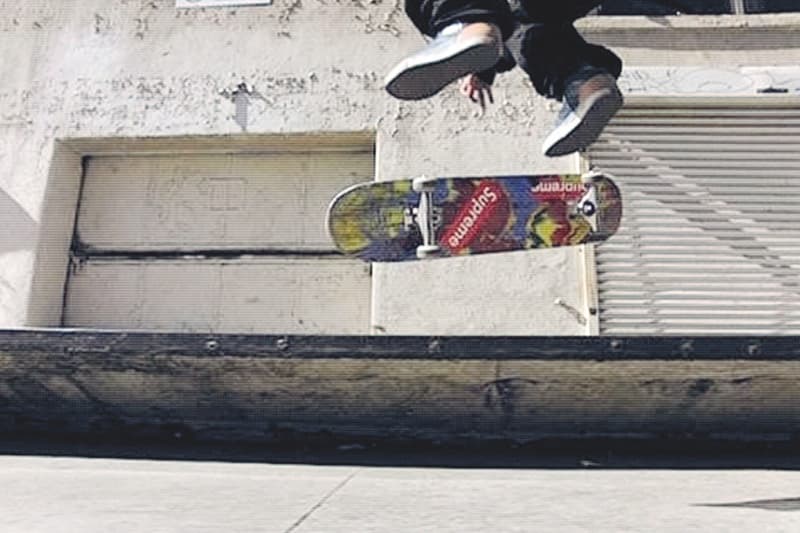 2 of 5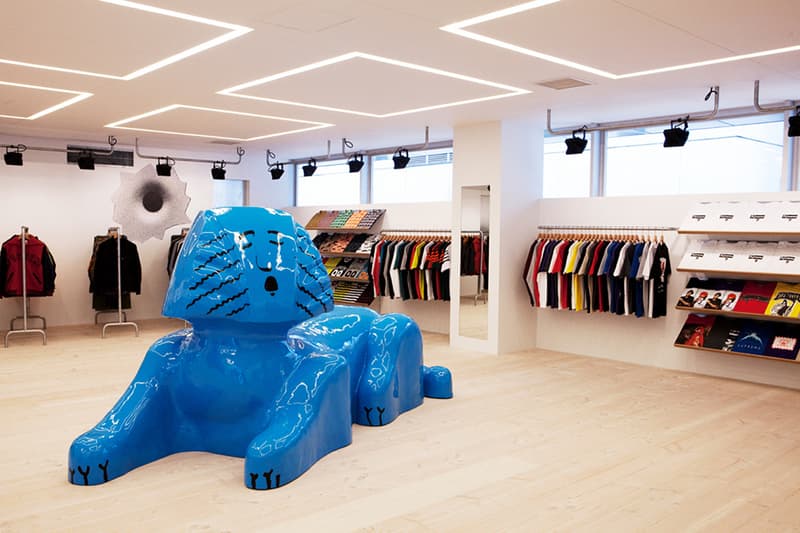 3 of 5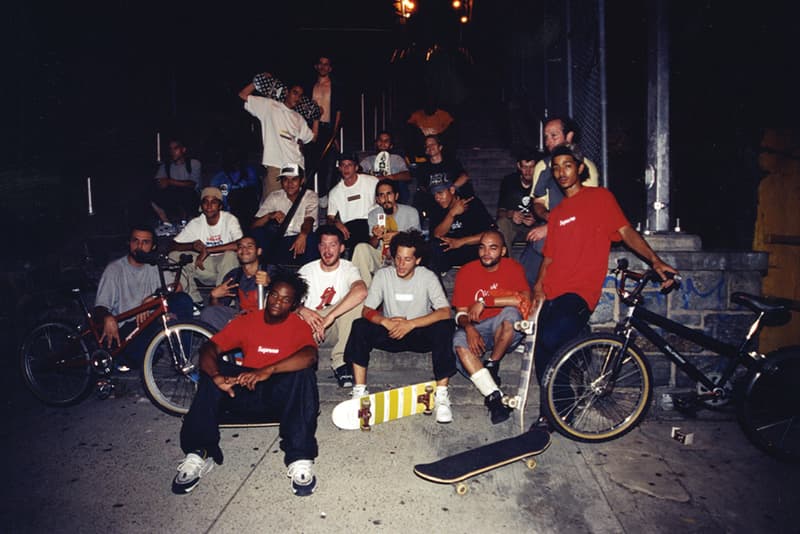 4 of 5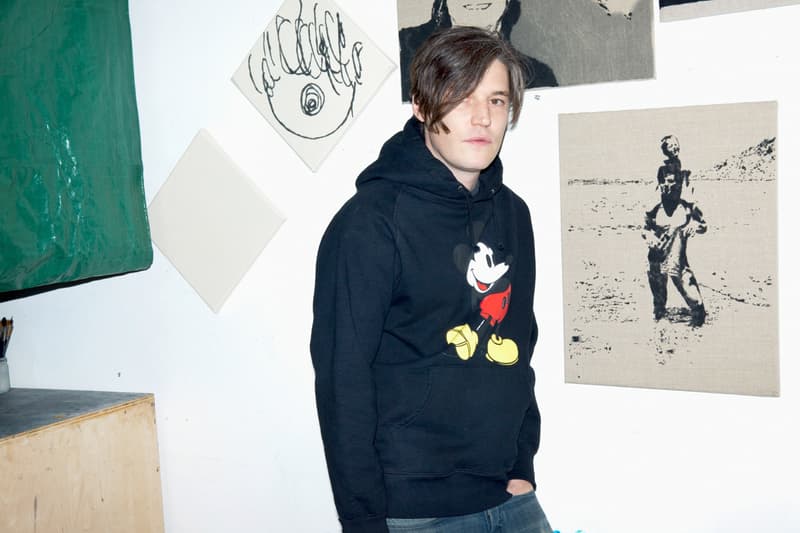 5 of 5
As a brand, Supreme doesn't do small talk. Setting the bar high through the formula of hard work and attention to detail, Supreme's mission is to keep the standards set worldwide with relatively new outposts in Japan's Shibuya district and London's Soho, plus a European webstore set to launch. Their 20th anniversary is around the corner so there's reason to celebrate, even if it's executed without bombast or fireworks.
Acknowledging the past without wallowing in it, Supreme is the product of its environments and the sum total of skating's myriad subcultures. Supreme inhabits a place where Earl Sweatshirt, Nate Lowman, Eric Koston, Glenn Danzig, Marilyn Minter, Adam Kimmel, JA, Ian Curtis and Mickey Mouse can all coexist with a rarely explained logic. That unspoken cultural cohesion is understood by generations of the store's visitors and those far beyond the physical spaces' catchment areas.
The world doesn't need another Supreme history lesson or nostalgia trip. Supreme's clean aesthetic in a pre-cleanup New York has been beneficial to its longevity, but for all the perceived mystique behind the stores, there's no magic to their 19 years in business. This isn't the byproduct of some quick fix formula, nor was there a calculated scheme to dominate the industry and straddle both high fashion and the Tumblr generation — it was something that worked and Supreme's founder James Jebbia and his team have strived to make it work even better.
Supreme is operating on so many channels right now that it's tough to pin down a solitary point of focus. Then there's the usual "are they still number one?" speculation. Despite the speculatory chatter that success brings, is there an alternative to what James Jebbia built over the last two decades?
A careful approach to publicity and output means that James Jebbia doesn't grant a great deal of interviews. At the same time, there's little mystery to the man behind the organization — no runarounds, secret locations or sealed off spaces. He just sees no reason for himself to be out there telling the same tales again and again. Once-elusive brands are transparent nowadays, but Supreme remains remarkably tight-lipped until information needs to be deployed.
Sat in James' SoHo office, where his desk overlooked by a vast photograph of iconic workaholic James Brown leaning on a Rolls Royce, soul's godfather's ostentatious antics are a contrast to his namesake's more subdued approach to the grind. The ephemera — books, record sleeves and artwork — on display in the room indicate that his own interests aren't far removed from the worldview Supreme has cultivated, despite his willingness to let the younger generation behind the counters and in front of the lens, season after season.
FUTURE PROOFING
HB: James, has your avoidance over the years to take a frontman position on Supreme been down to wanting to let the brand speak for itself?
James Jebbia: I wasn't fully conscious of it to be honest. I never consciously said, "Hey, I'm gonna sit back and not really talk." I mean, for the first 10 years nobody ever hit us up for anything so for me it has always been quite natural to be like that. There's not a lot to talk about. We try to put out good stuff and we let the product do the talking. It just seemed to work out that way and I'm not really that comfortable talking about a lot of stuff. It's not that I've got secrets —I've always found the story quite boring really.
No one wants to hear that though.
Well, I'm not the type of person who's going to gloss over things to make them look all perfect and pretty so it is what it is —here's the product. For me, I don't really care what a designer has to say. I like Margiela, but I've never read an interview with him and nor do I need to. When I do read something about a designer it doesn't alter my thoughts about their collection when I see it in person. Back in the day it would be great once every two years if The Face hit you up for something, but press opportunities like that were few and far between — now it's a world where people talk a lot and there's a lot of information out there. We've not looked at the social media stuff and been like, "Let's change our tactics!" Not at all.
Now brands want that transparency – to chat, narrate and show a behind-the-scenes. Do you think that's a little overrated?
For us, the way that we do it is by letting the product speak for itself. Instead of putting time and effort speaking on the process of how we get the collection done, our energy goes into presentation. A lot more can be said through good visuals of the clothes on our website and editorials.  We try and make sure the photography and styling of our stuff is done at a high level so that people can view it in the best possible way.
Do you think you inadvertently future-proofed Supreme with the basics and minimalist nature of the logo and store, or did you have a long-term plan for Supreme 19 years ago?
We've always had a clean aesthetic, from the logo itself to the clothing and the interior of the shops, Supreme has abided by the less is more aesthetic. Like any brand though, we've had our ups and downs over the years and it hasn't been plain sailing since we opened. If I showed you what we used to do at the beginning you'd be like, "Damn, how did you stay in business?"  If I had a long-term plan I would have signed longer leases.
For the full interview, pick-up a copy of the HYPEBEAST MAGAZINE Issue 5: The Process Issue for $12 USD over at the HYPEBEAST Store.