The Talks: Carol Lim & Humberto Leon
Developed out of a desire to create a deeper understanding of not only design, but the creatives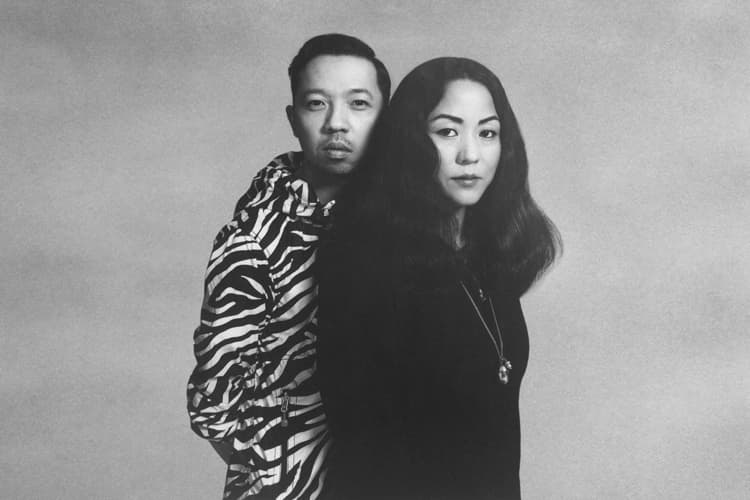 Developed out of a desire to create a deeper understanding of not only design, but the creatives behind it, The Talks takes weekly consideration of the world's most innovative professionals. Humberto Leon and Carol Lim have enjoyed considerable success since taking over as designers of contemporary label KENZO in 2012. Through recent efforts to dress the sartorially-inclined, the power duo has risen to an ineffable level of cool, with cloud, florescent African tribal and bold tiger motifs already influencing a legion of followers. The Talks sat Leon and Lim down for their take on the past few seasons, how the relationship with KENZO developed, and their intimate creative process. Enjoy choice excerpts below, and head over to The Talks' website for the full conversation.
Carol and Humberto, how aware are you of the fact that you are considered to be cool?

Humberto: Honestly, we kind of have our own thing going on and I think if it happens to be what other people perceive as cool, that's fine by us. But if other people perceive it as not cool, that's also fine by us. We only know one way to work and that's: things that we like. All the projects we work on have our own personal interest connected to them, you see and sense that in our collections for Kenzo and also when you come to Opening Ceremony.

The best things are usually created when people follow their own vision rather than just pursuing success or money for its own sake.

Humberto: We have always integrated a sportswear element along with the high-end fashion and for us that's just the way people should dress. It may seem like a big trend now, but it was something that we've just always believed in. So for us it's something that we've never separated, ever.

Not even when you became the creative directors of Kenzo, a fashion house with a lot of history?

Carol: No, It was really a seamless transition. We only have one process of working and I think we were asked to come on board Kenzo because they knew our process, they wanted that and embraced that process. We didn't really think about the pressure, we just dived straight in and started doing it. I also think the way we approach design is the way Kenzo Takada treated his brand when he first started. In 1969 he opened a store in Paris called Jungle Jap and he designed out of there and I think our approaches are similar.