The LeBron 11 Aims to Outfit Kids with T-Rex-Inspired Range
Despite being built for one of the sport's most incredibly gifted athletes, LeBron James's LeBron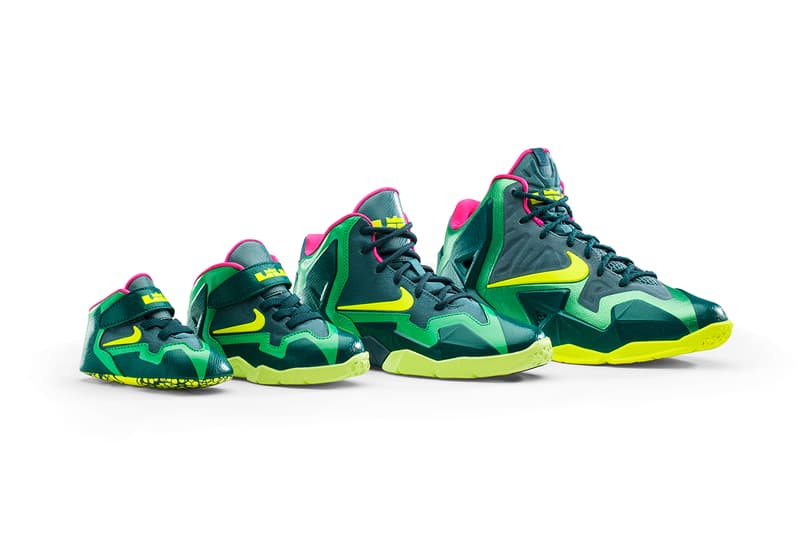 Despite being built for one of the sport's most incredibly gifted athletes, LeBron James's LeBron 11 turns the tables with this kid-exclusive T-Rex colorway. Designed for kids all the way from the crib to the terrible twos and up to preschool, the shoe includes some features designed to support early childhood movement.
For example, the LeBron 11 T-Rex Crib Booty features a Velcro® collar strap and soft synthetic bottom designed to mimic the sole of the full-size version, making it light and snug-fitting, but easy to take off and put on. Once the baby grows out of those, they can move up to the Toddler Size, which includes a flex groove outsole for lightweight cushioning as well as a welded collar and breathable mesh upper. Lastly, the Pre-School edition is made with a welded upper, a durable yet flexible outsole with flex grooves, and a rubber midfoot shank for extra support to handle the increased level of activity.
The LeBron 11 T-Rex colorway will drop at select global retail outlets and at nike.com starting on November 29.