Art Below Presents "Art Wars" @ The Saatchi Gallery
Not everyone can pull off Chewbacca, R2, or any of the other heroes due to obvious physical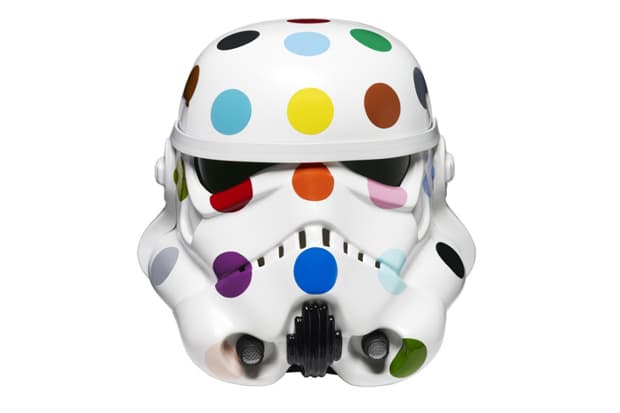 1 of 6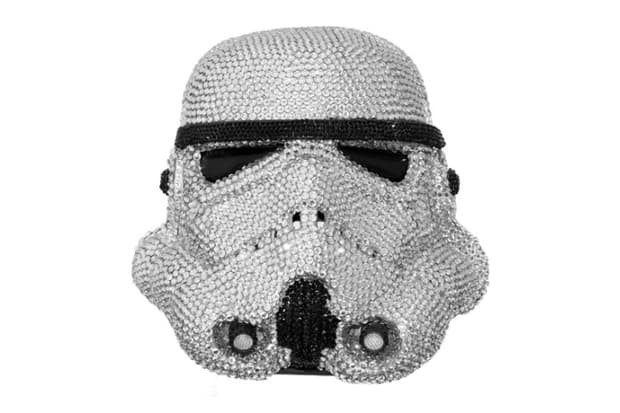 2 of 6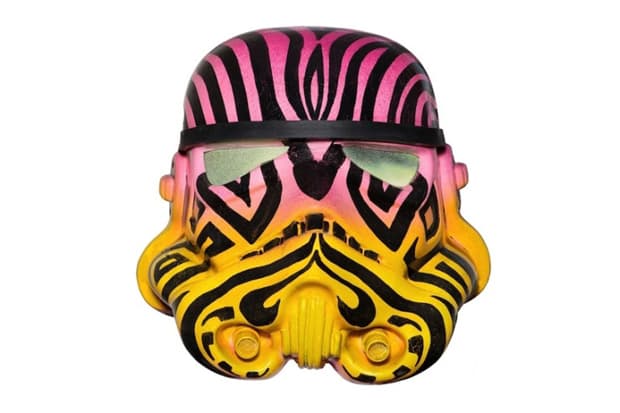 3 of 6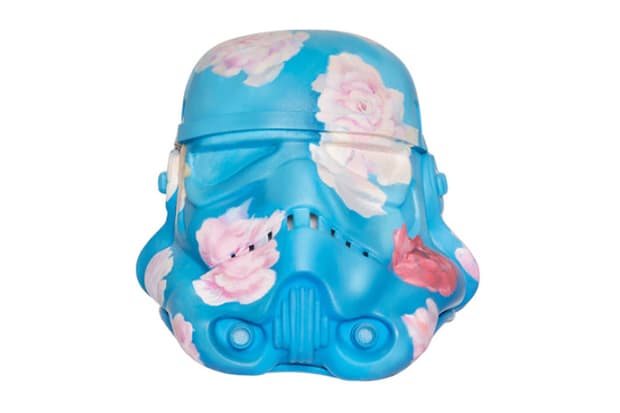 4 of 6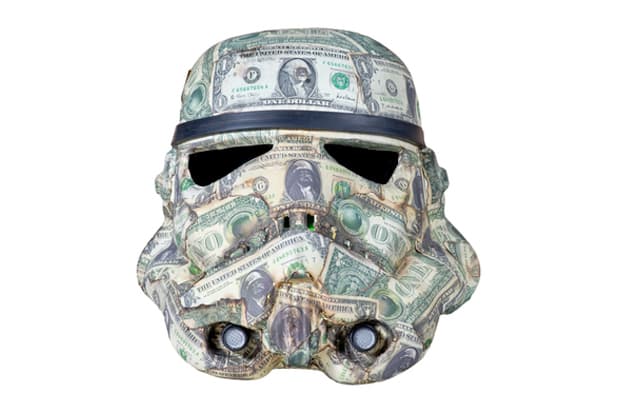 5 of 6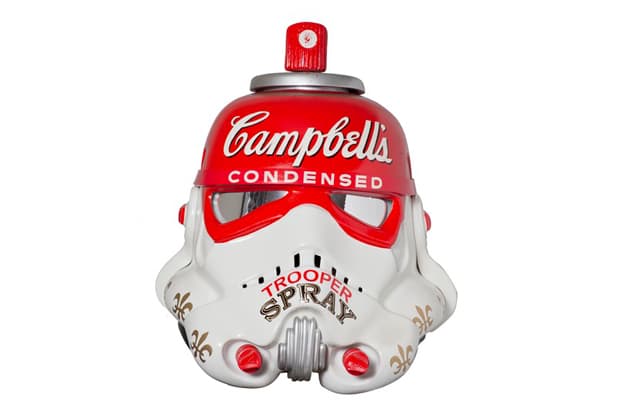 6 of 6
Not everyone can pull off Chewbacca, R2, or any of the other heroes due to obvious physical limitations or lack of resemblance, but by donning the trademark helmet and armor, almost anyone can become one of them and become one of the crowd. Of course, we're talking about Stormtroopers.
Famed for their expendability and poor marksmanship, they've since transitioned from their first appearance as intimidating emotionless minions boarding the Tantive IV in A New Hope, to being one of the most endearing and recognizable icons of the Star Wars canon, becoming immortalized through their appearance in countless humorous memes.
Recognizing this brighter side behind something that stands for dread and oppression is exactly what 'Art Wars' sets out to do. Presented by Art Below founder Ben Moore and the creator of the Stormtrooper, Andrew Ainsworth, the exhibition is appropriately centered around the theme of 'TURNING THE DARK SIDE ONTO THE ART SIDE,' and features a squad of Stormtroopers who have been left in the capable hands of artists including Damien Hirst, David Bailey, the Chapman brothers, Mr. Brainwash, Paul Fryer and Joana Vasconcelos.
But beyond merely the literal visual base of the exhibit lies the personal human context of that theme. Proceeds from the exhibition and auction will all go toward the Missing Tom Fund, which was established to help find Ben's brother Tom, who left home and went missing in 2003. Ben searched for him for three years before putting the search on hold due to the increased demands of work and his new young family.
Art Wars will be unveiled at the inaugural Strarta Art Fair at the Saatchi Gallery this October (9-13) and will showcase for four weeks across billboard space on an entire platform of Regent's Park Underground station. In conjunction with the event, a free mobile app created specially for 'Art Wars' by artist Erin Ko will be available for download that enables London underground users at the station to view and explore the Stormtrooper billboards in 3D with their phones.
The Saatchi Gallery
Duke Of York's HQ, King's Rd
London SW3 4RY
United Kingdom