Nike NSW Design Director Marc Dolce Discusses Design, Storytelling, and the Year of the Snake Collection
About Marc Dolce, Brooklyn, inspirations & transforming classic shoes into modern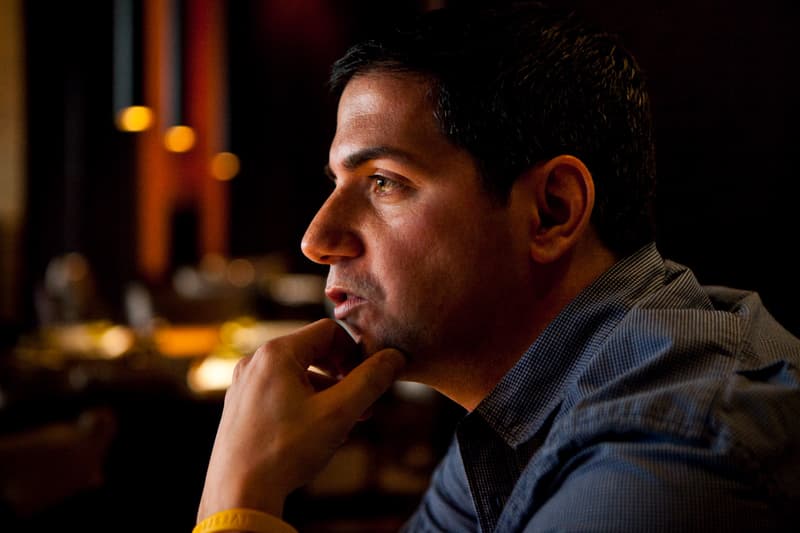 1 of 32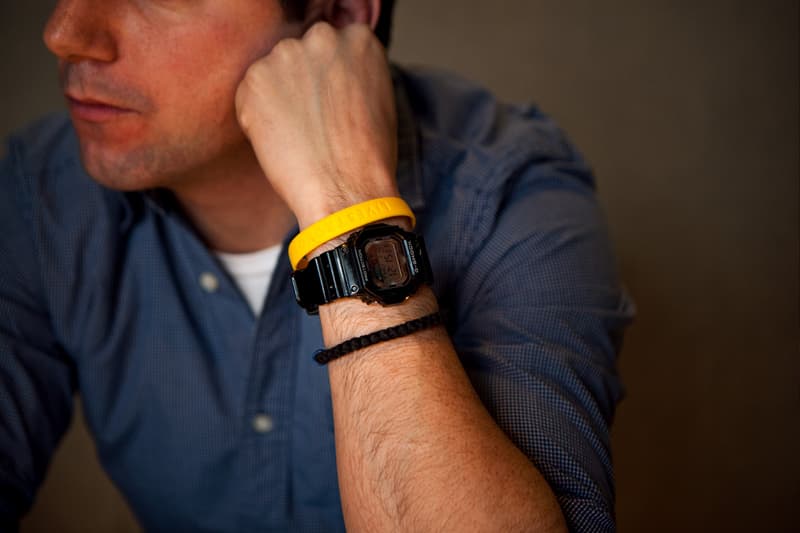 2 of 32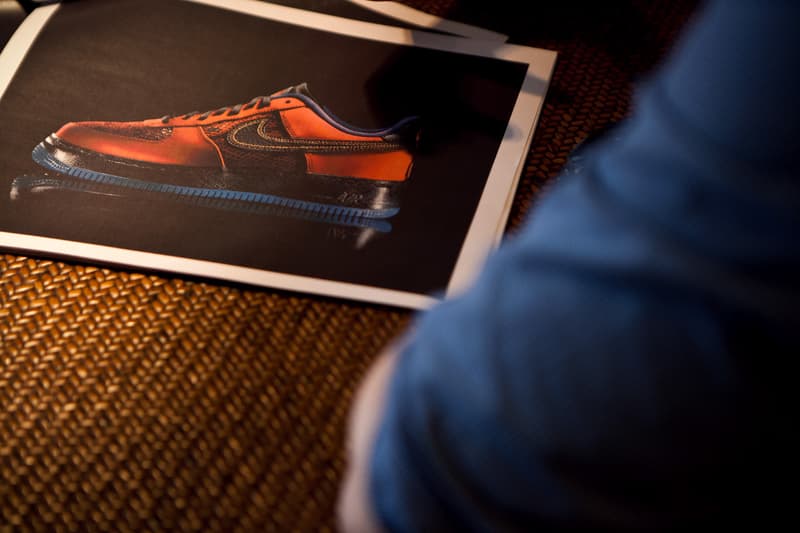 3 of 32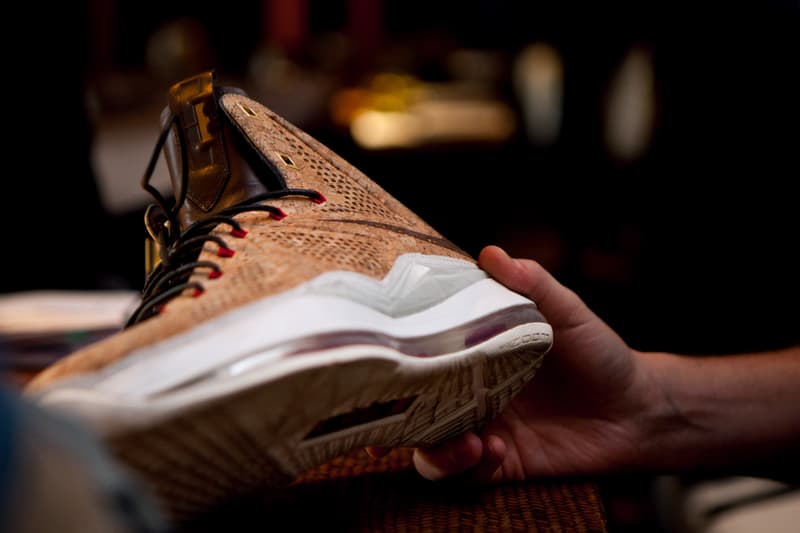 4 of 32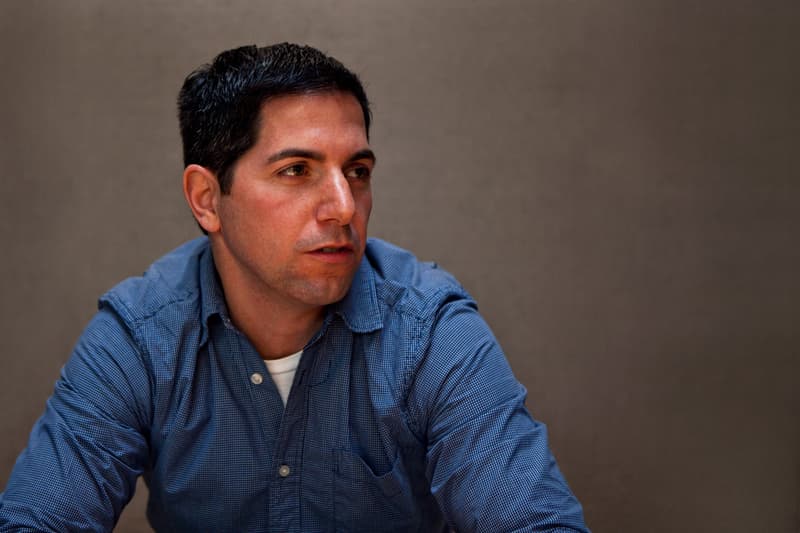 5 of 32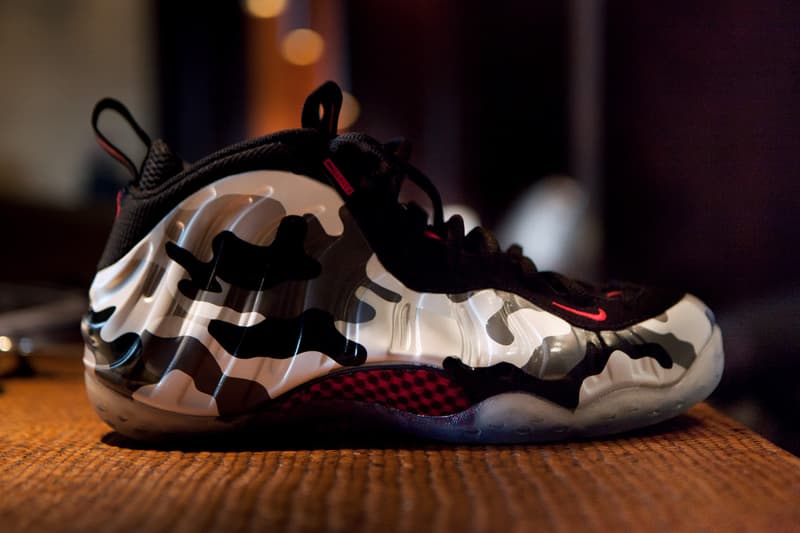 6 of 32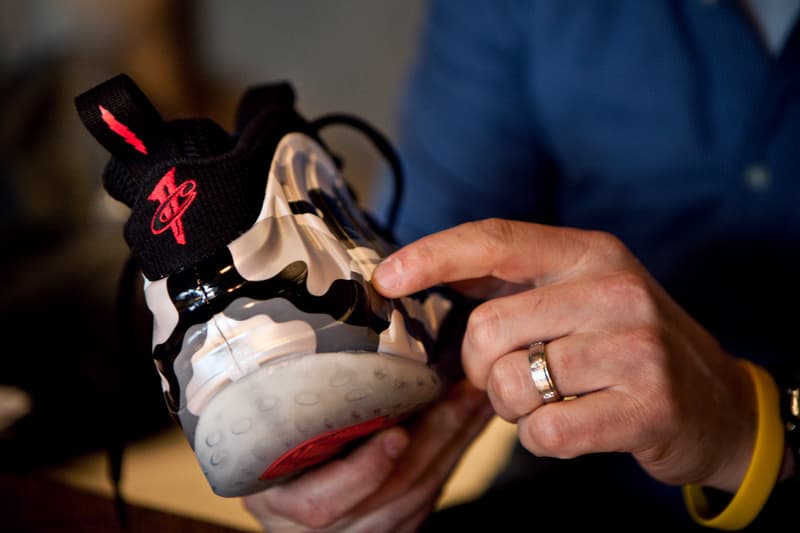 7 of 32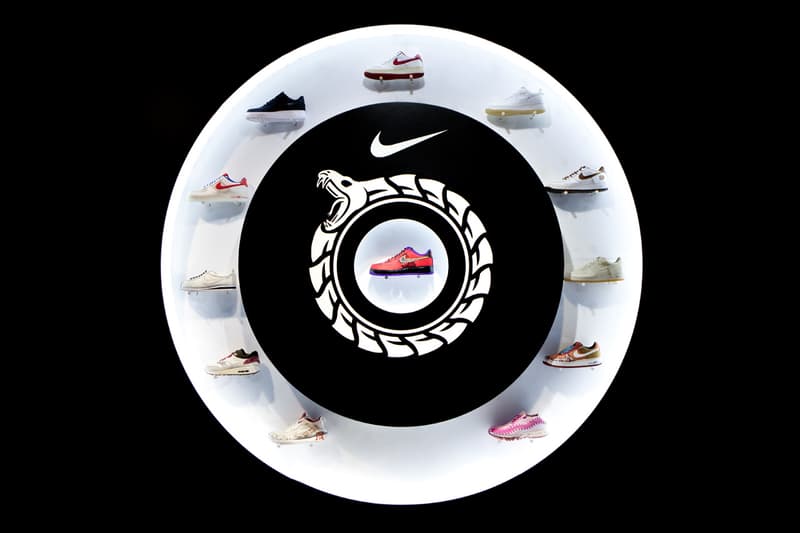 8 of 32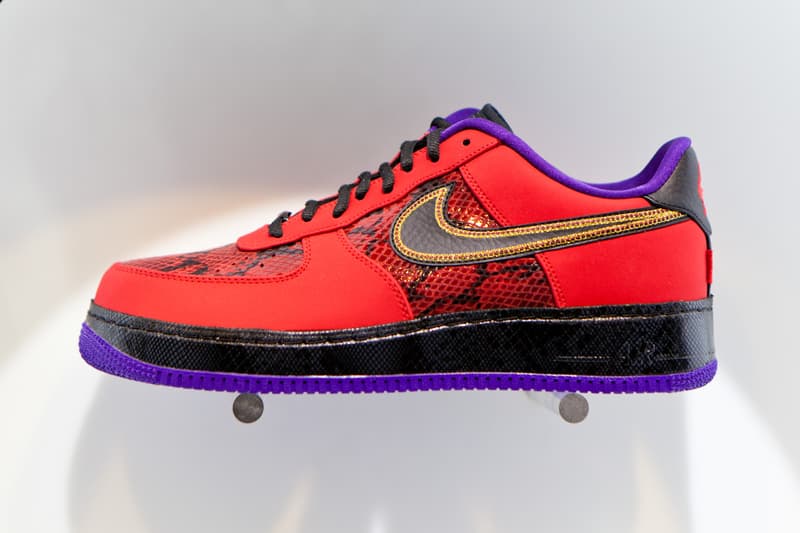 9 of 32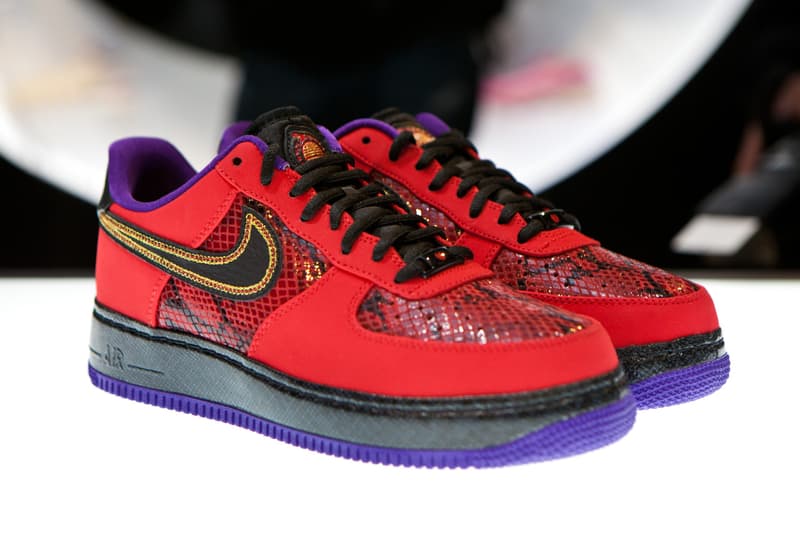 10 of 32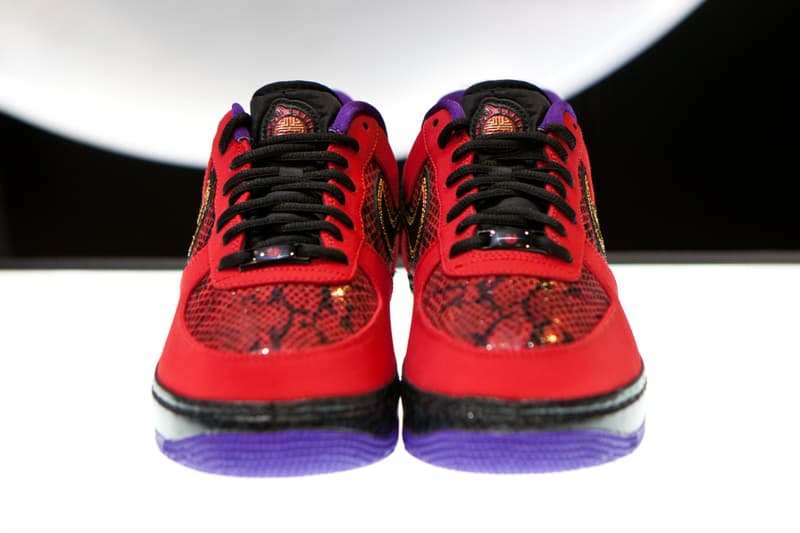 11 of 32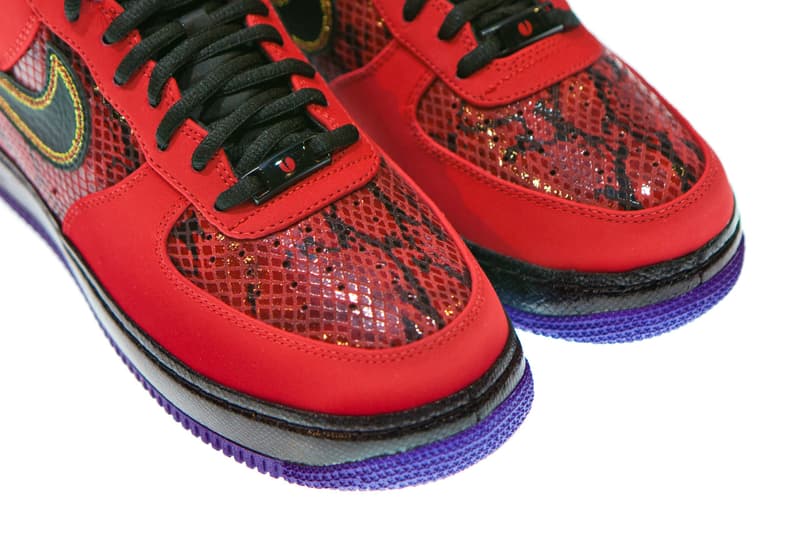 12 of 32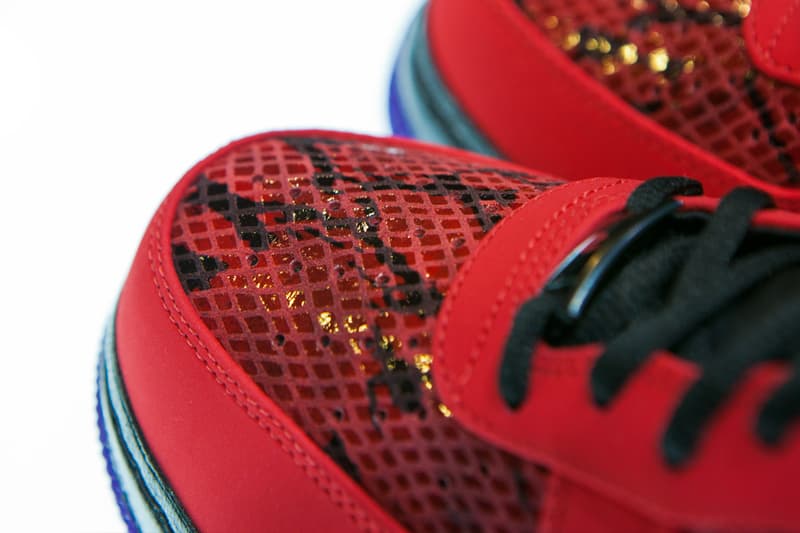 13 of 32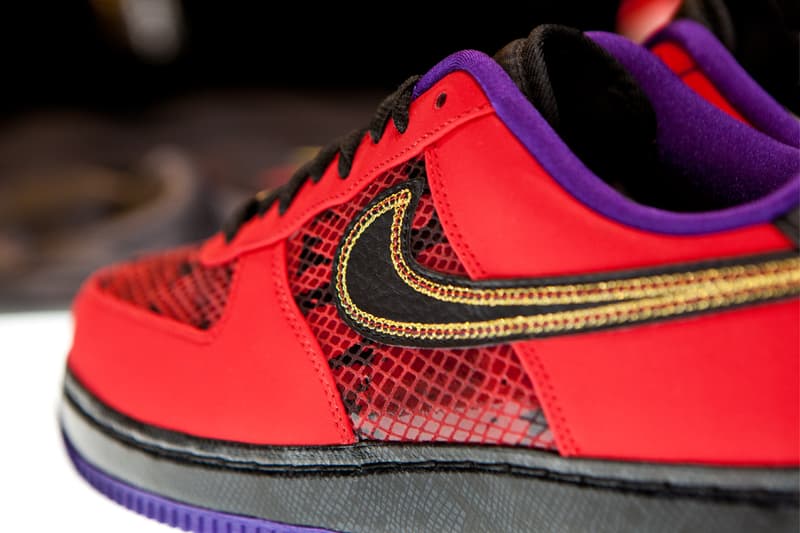 14 of 32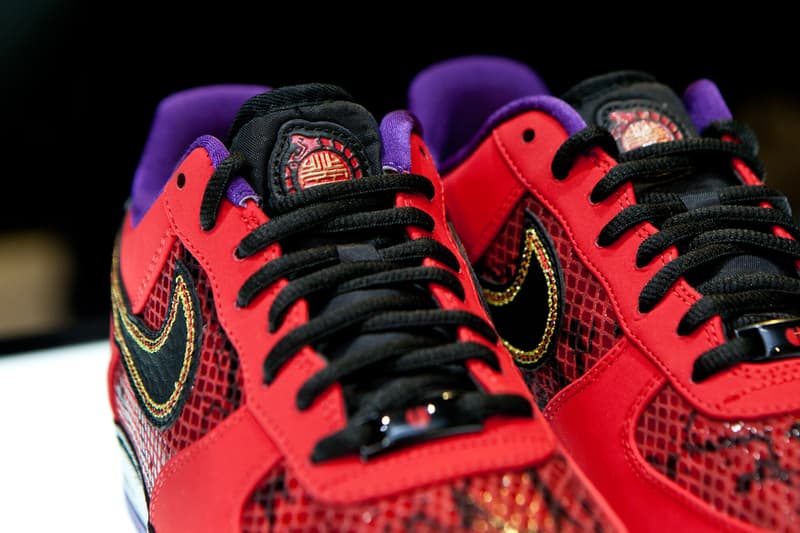 15 of 32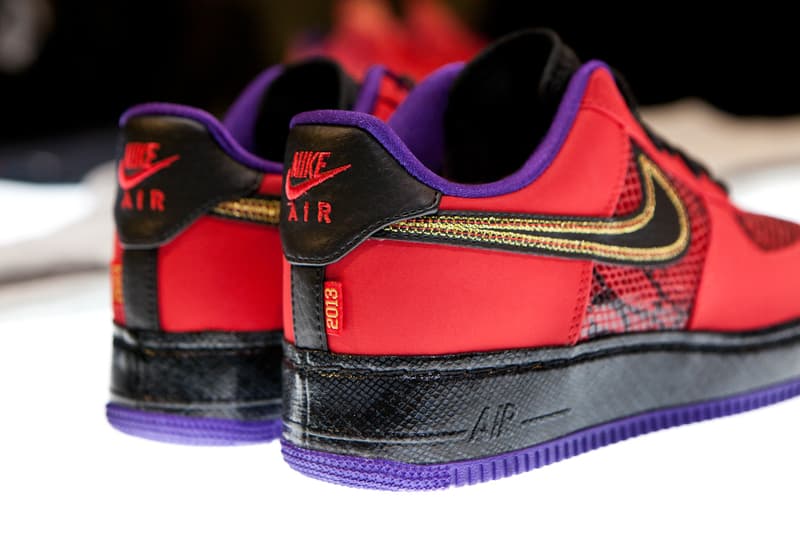 16 of 32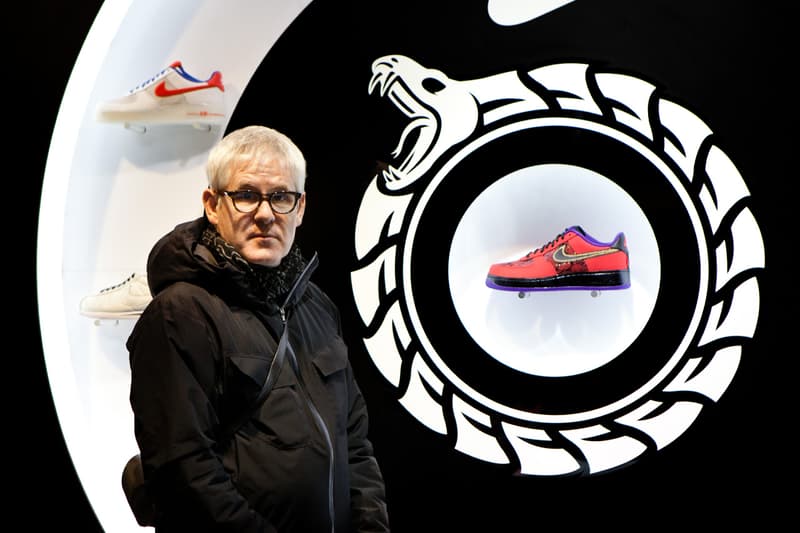 17 of 32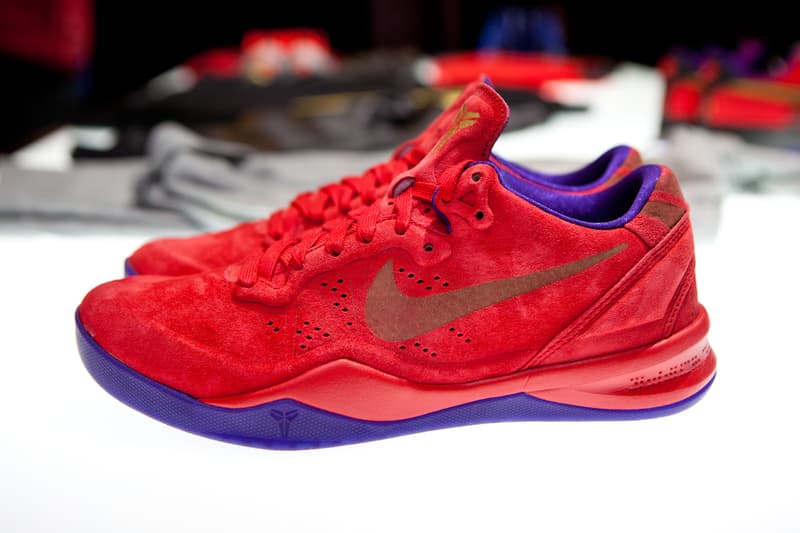 18 of 32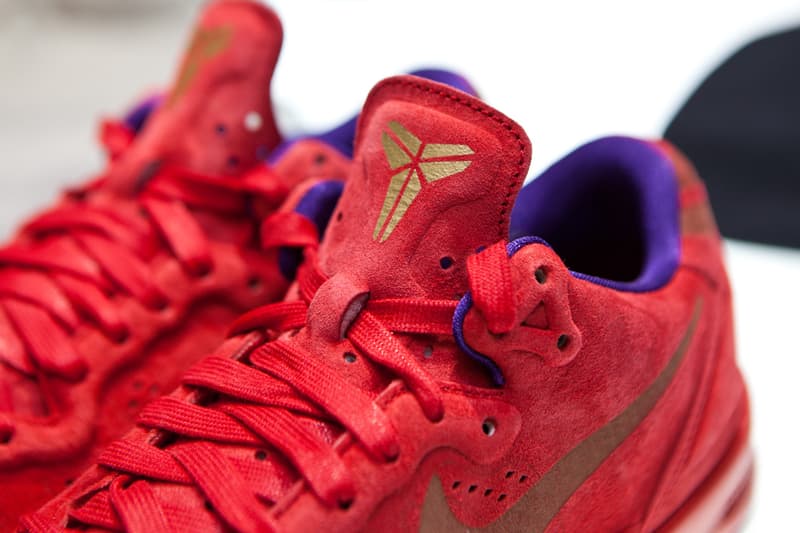 19 of 32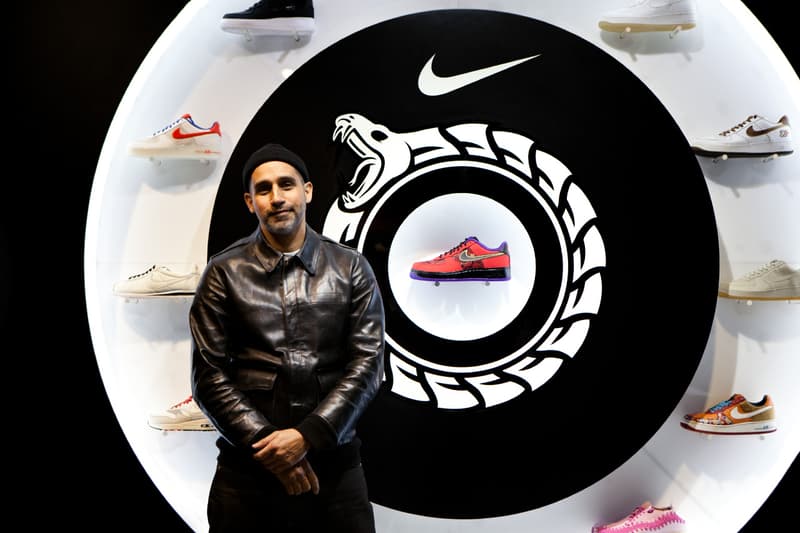 20 of 32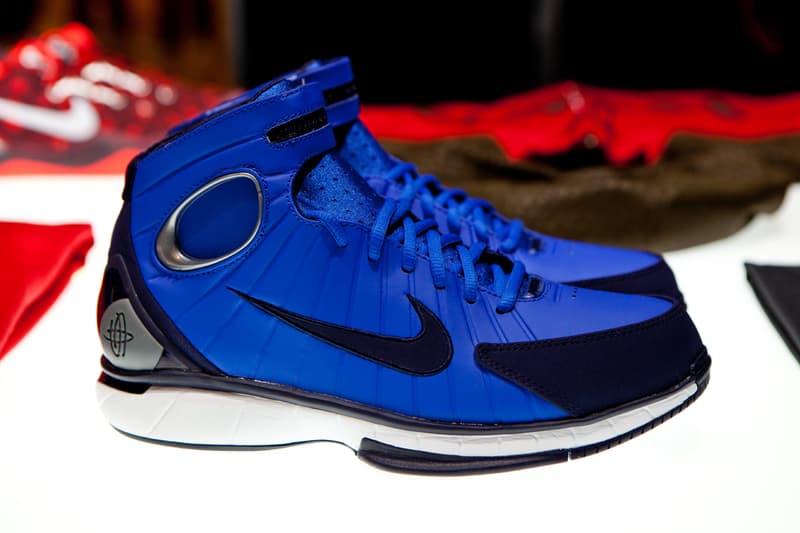 21 of 32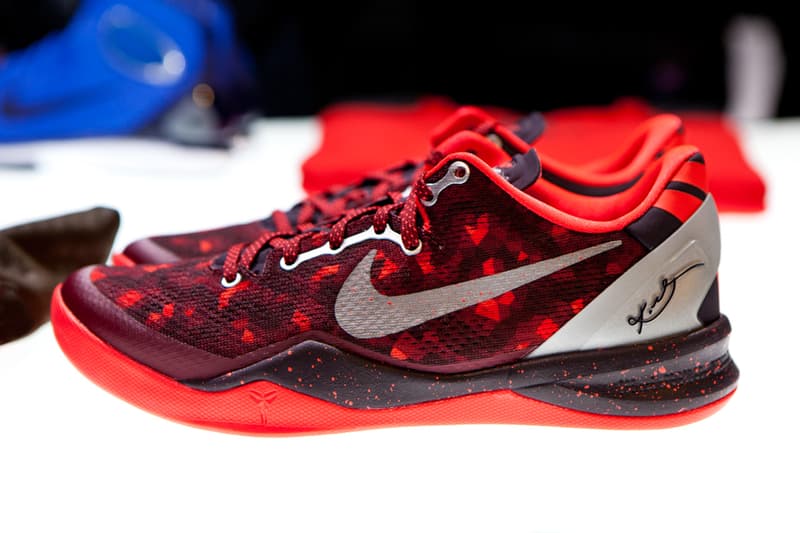 22 of 32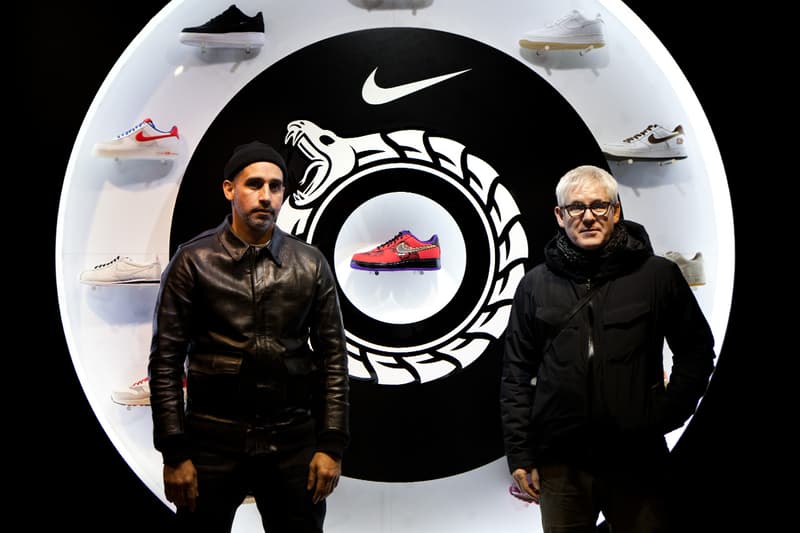 23 of 32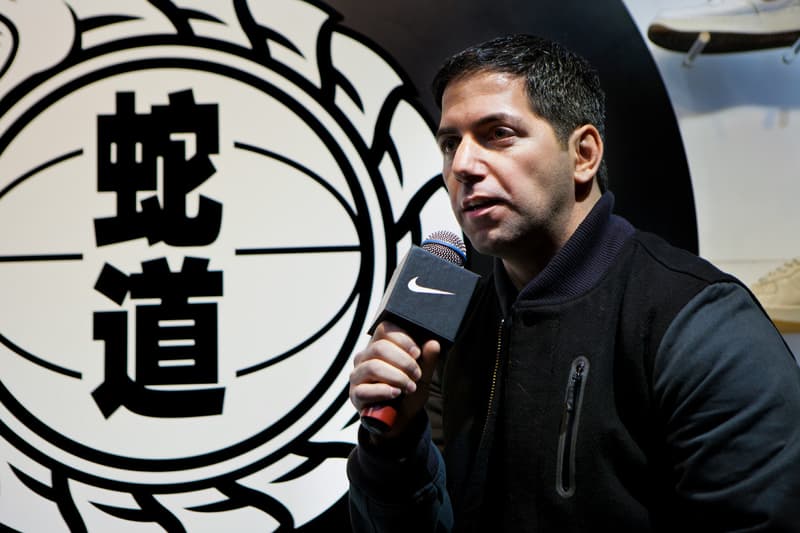 24 of 32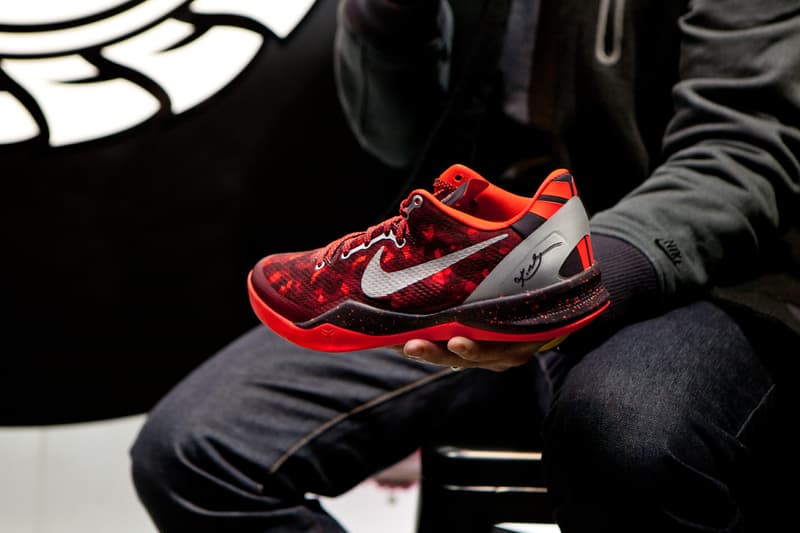 25 of 32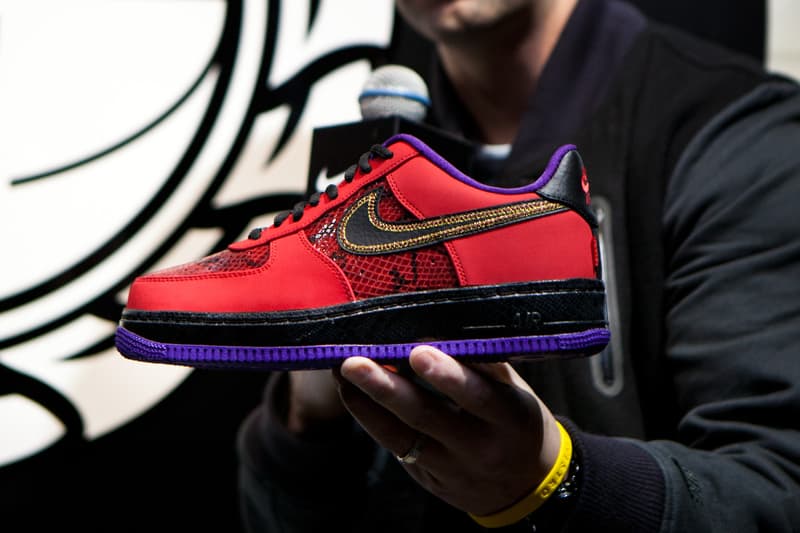 26 of 32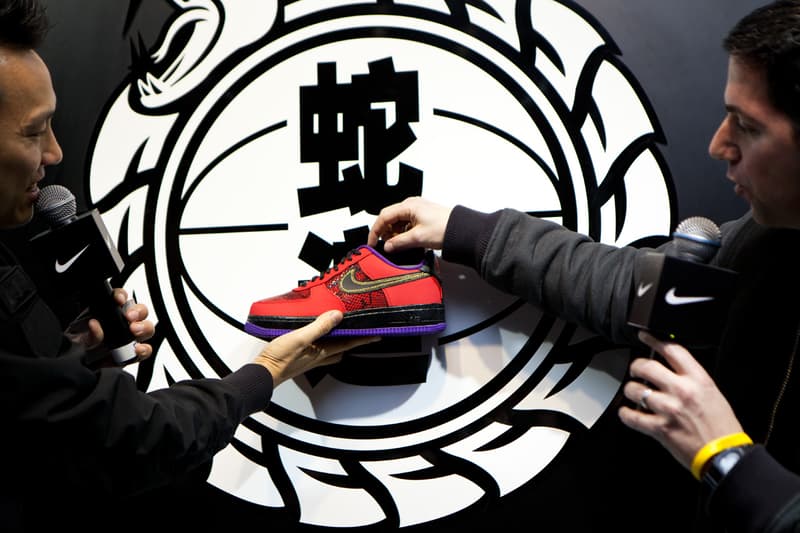 27 of 32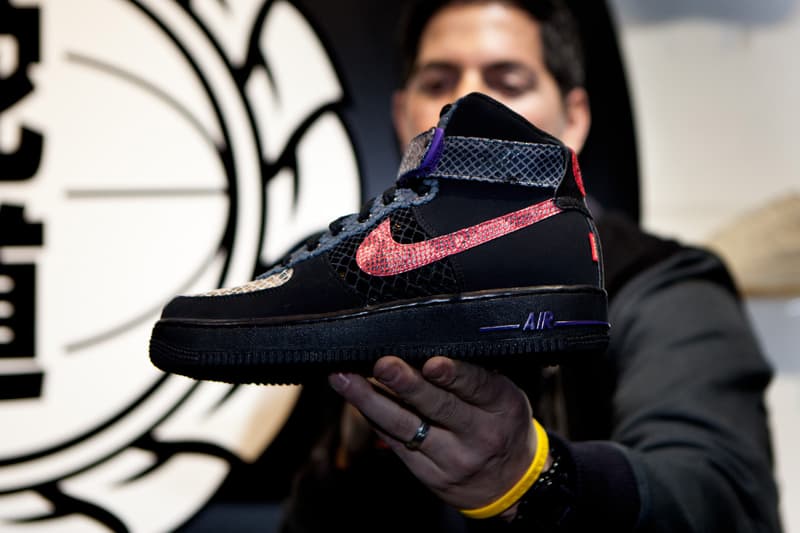 28 of 32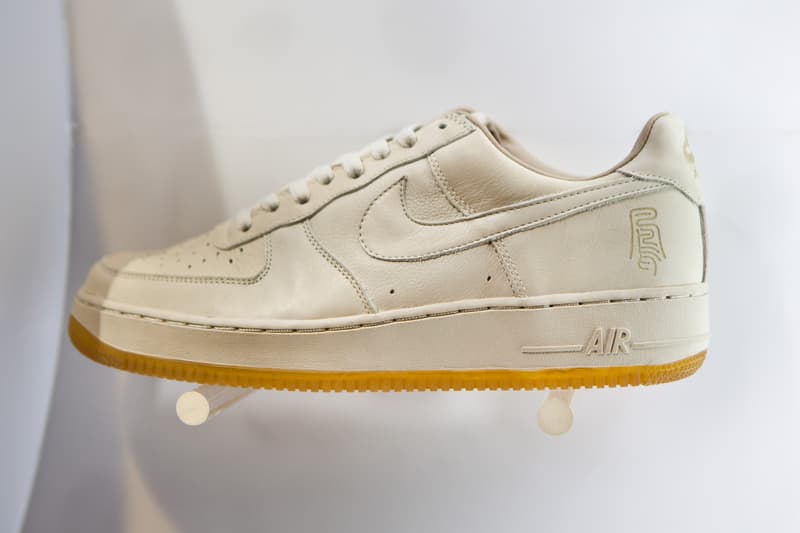 29 of 32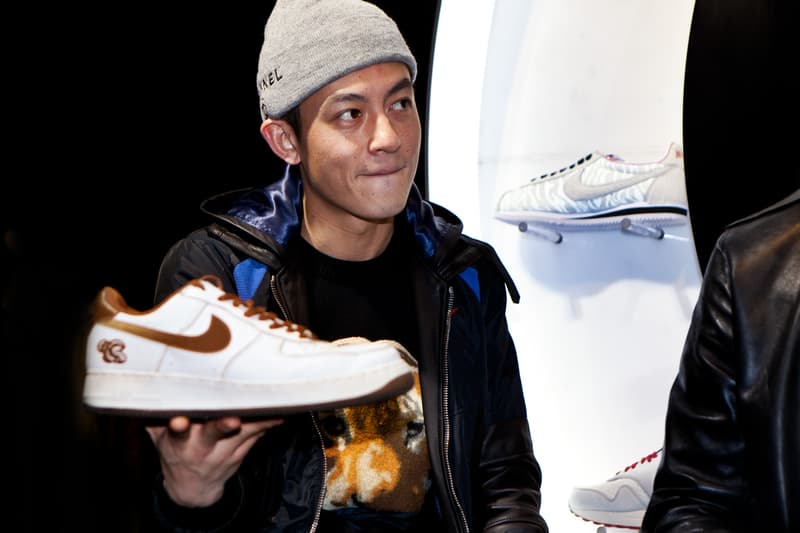 30 of 32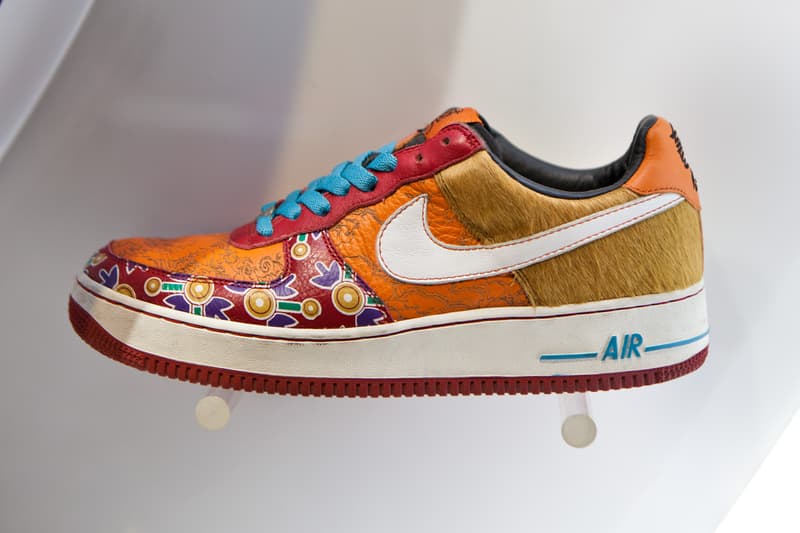 31 of 32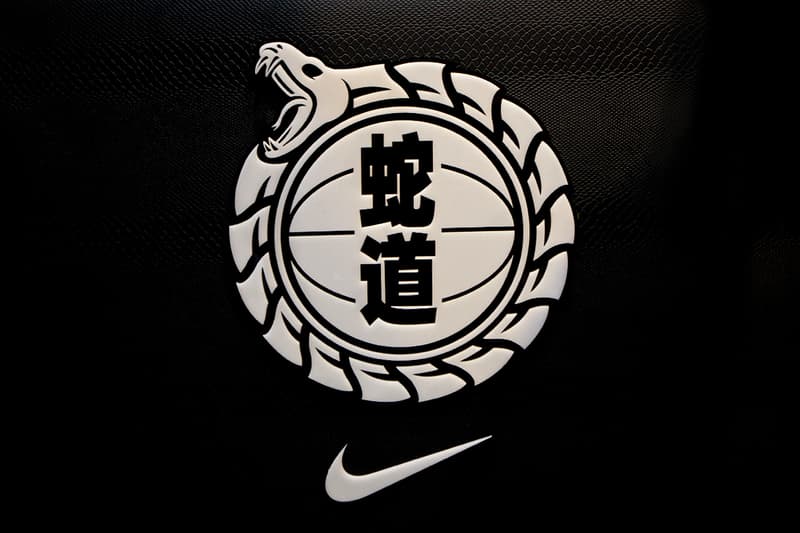 32 of 32
About Marc Dolce, Brooklyn, inspirations & transforming classic shoes into modern silhouettes…
Could you tell us a little bit about yourself? Who you are, what you do and where you're from?
I'm the Design Director of Nike Sportswear (NSW). I focus on basketball and NFL. I have a really great job because I get to curate the Vault, look at what's happening from the past, and figure out how we want to re-engineer models. I have a great team; we get to go through our archives and take pictures, and look at shoes and start putting together an innovation calendar. I work on four big franchises: Heritage models, Air Force 1, Retro models, and stuff like the Foamposites and a lot of the signature stuff like the Pennys and Pippen and Barkley. Now we're also starting to work with some of the newer guys like LeBron and Kobe. I also did some apparel for the last year and a half but now I'm back to working strictly on footwear.
Being born and raised in Brooklyn, do you find that your old neighborhood inspires you or shapes your design?
Absolutely. For me going back, there's an electricity in the air. You can walk down the street and you can see the history; it brings back memories. Now I feel like New York City is a great mixture of streetwear, fashion, and sportswear and you don't really see that in any other city. I really like the mixture and diversity of where I'm from.
"As I get to look back at the archive, I think its important we do it in the right way. Sometimes, for us at Nike Innovation, it's not always about being new but making shoes better."
You've done a lot of work recently transforming classic shoes into modern silhouettes, i.e. the Lunar Force 1 and the Zoom Rookie LWP. Is it challenging working on models with such heritage?
I enjoy it because growing up those were a lot of the models that I wore. So I definitely have an affinity for the products. As I get to look back at the archive, I think it's important we do it in the right way. Sometimes, for us at Nike Innovation, it's not always about being new but making shoes better. So a lot of times when I work with my team, it's important that we talk about that. How can we make the shoes more comfortable? The Air Force 1 is a good example. With the latest CNY Air Force 1, a lot of people may not even realize you can pull the whole insole out – it's got thicker foam and it's about making the shoe feel better from the inside out. Sometimes we're looking at re-engineering or recreating something, so like the Zoom Rookie was taking one of Penny's shoes, and he was always known for Foamposite, which was before his signature and doing something special with that. Or the Penny V's, which is continuing the Penny life cycle, he probably has the longest gap between signature shoes over 10 years probably, and blending the past and present.
---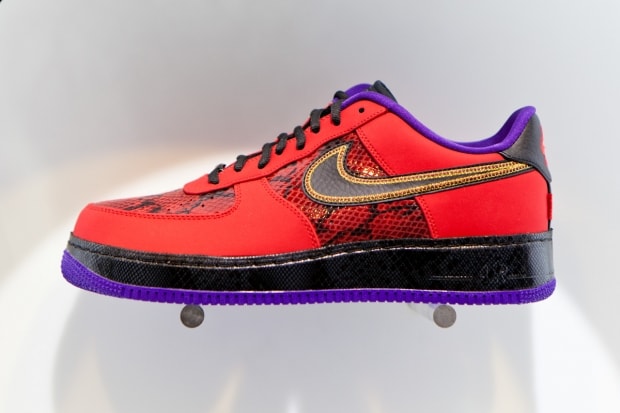 Top image – Air Force 1 "Year of the…" Installation
Bottom image – "Year of the Snake" Air Force 1
Creativity when working on special projects, the importance of the Chinese consumer & inspiration from the Chinese market…
What kind of creativity does working on special projects afford you? For example, working on the CNY edition of the AF1 this year.
I love working on special projects because they're elevated at a high level. When I work with my team, it's really important that we do things that are meaningful. Easily, we could have just taken an image or the skyline of Shanghai or Beijing and make that the shoe. But for me and the team, it's about diving into the cultural insights; when I look at China, I love coming here because they've innovated over the last 1,000 years in terms of materials and they way they dress and body armor and I love coming here and looking through the history. Being able to go through the local markets and seeing how shoes are made is what gets me excited. One of the details we brought over is the Pekinese stitch; it's the thread we used on the Swoosh for the AF1 and it's something that's classic and traditionally Chinese.
How important is the Chinese consumer when thinking up new colorways and designs?
I think we at Nike are constantly thinking global and from a design organization. We definitely look at what's happening here and we know that this is a huge opportunity and market for us not only to create products and problem solve for the consumer, but also ways that can touch back on the culture.
Having said that, could we see the Chinese market being one that other look to for inspiration?
Absolutely, I mean you're seeing that in economics, you're seeing it in society, you're seeing it everywhere.
---
Performance shoe vs. lifestyle shoe, balancing performance and style & NSW products for pure performance…
Is there a difference working on a performance shoe versus a lifestyle shoe? For example, are you afforded more liberties when working on a lifestyle shoe versus a shoe meant to perform during sports?
I think with NSW we have the ability to think a little different; we can be irreverent. We're not grounded by the rules that maybe the performance group is. I have a great relationship with the performance team, working with Leo (Chang), we meet once a week and talk about how to grow the performance business and the lifestyle business. Ultimately, were doing the same thing – we're both serving the needs of athletes, whether it's on or off the court. When we meet with LeBron, we meet with him together, Kobe and Durant too. Really what we do is talk to the athlete, find out what they need, problem solve for them, and we try to find innovative ways of bringing their collection to market.
When designing for NSW, how do you balance performance and style? Do you look at current Nike innovations and try to incorporate them into sportswear products?
Our goal is to create lifestyle solutions and that's why we are separated from performance. What we're trying to do is have that separation; We're really trying to build products for off the court.
Would you consider any NSW products suitable for pure performance?
The shoes that we create aren't necessarily for on-court use; we're just referencing the past and having a bit of fun with it. Having said that, I look to the classic quote of Bill Bowerman said, "If you have a body, you're an athlete" and I think everything that Nike puts out should be functional to some degree.
---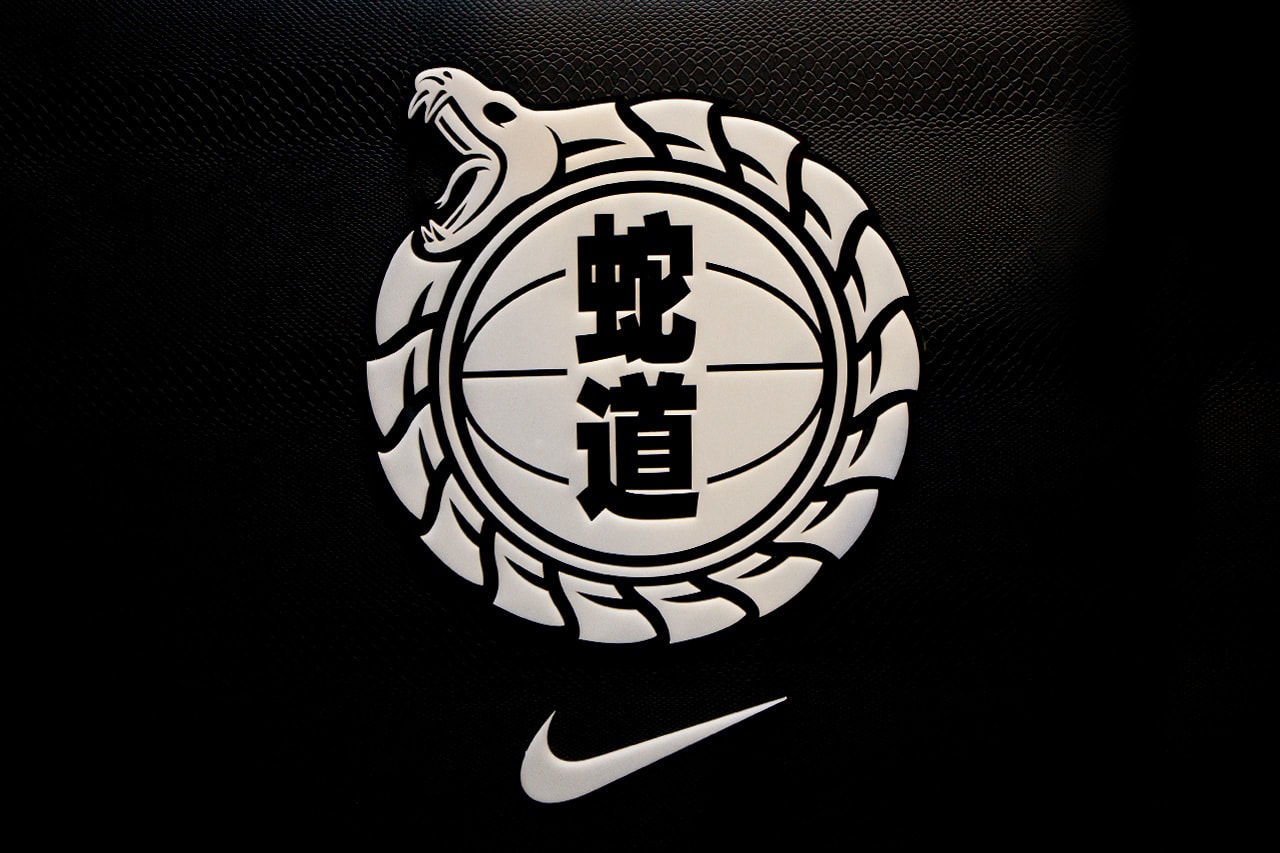 Footwear vs. apparel, story behind shoes, Air Force 1 "Year of the Snakes" & favorite shoe models…
What about footwear vs. apparel? What do you see as key differences?
Apparel is one of the most interesting things to do. The timelines and how long it takes to get things to market; I thought footwear was a longtime because we're on a 16-month timeline. With apparel, just to get different yarn dyes and everything, you can get back a shoe (in the time it takes). For us, the ability to storytell on apparel is great; when you see the Destroyer jacket for Kobe, we worked with a Chinese calligrapher and we were able to envision an entire story. With a shoe you only have so many inches but with apparel you can do so much more. I think the ability to have great depth of narrative and storytelling is really what I think apparel is about.
"For me, if there is no story there is no shoe. I really work hard with the design team, and I think they do an amazing job. We start at a very sharp point at the beginning of the season with an athlete, and then we look at cultural moments–music, sports, everything—and we bring it all together and the product resonates."
Nike does a great job of telling stories with its colorways, how important is having a story behind a shoe? Does it guide the design or does the story come after the shoe?
I think designers in general at Nike we get inspired by everything around us. That's why we do a lot of market travel, we're out visiting with people and everybody takes something in. For me, if there is no story there is no shoe. I really work hard with the design team, and I think they do an amazing job. We start at a very sharp point at the beginning of the season with an athlete, and then we look at cultural moments–music, sports, everything—and we bring it all together and the product resonates. A lot of times, even if we don't mention what it is, a lot of people pick it up right away.
To me designing with an insight is the best way; without an insight, you kind of feel lost.
How did you approach the latest pack of Air Force 1 "Year of the Snakes"?
What we did is we met with this famous calligrapher based out of Portland, Oregon. We told him that, coming up with the Year of the Snake, how important it was for Kobe and his alter ego the Black Mamba. We almost named it the Year of the Black Mamba because it's that strong. The Black Mamba is more than just a nickname, it's an attitude; it's the way he plays, it's his mental toughness, it's what gave him so many championships. So we really used that as our start point.
From an Air Force 1 perspective, what we really wanted to do was really bring the idea of the snake to life. One of the elements that we did was the black midsole – it hearkens back to the "Mistakes" from 1982. For me it gives the shoe great stance and structure. One of the details is the Pekinese stitch. It creates this beautifully ornate detailing and it's something we haven't used before. What the Chinese calligrapher did is he created this shield with the snake around it and then little markings of 2013 and using the snake print. Originally the shoe was going to be done in white but when we did it in red that was the way to go. The outsole and the purple accents are a nice way of tying back to royalty and Beijing. Another thing that is really important is the comfort and also the leather-wrapped midsole. The whole is really about craftsmanship.
The Air Force 1 High I actually call the "What the Snake?" The whole concept was to utilize all the different snakes – anaconda, cobra, etc. It was just a bit of fun, being a little bit more playful. When we first told the product team that we were going to do this, they were like "you guys are crazy, what are you guys thinking?" but ultimately, all the materials work together and I think they really complement each other.
What are some of your favorite shoe models?
My favorite shoes are the Jordan V, VII, and the XI. From the Nike side, I like the Air Max 95, the Foamposites, the Penny I. I would say those are probably my top five, I probably named six but those are my top five.
Any recent shoes that you really enjoy?
People may hate that I say this but I thought the LeBron X was a great shoe. I really liked the tooling, the outsole, and the tuned bag. I think the color and graphics team are doing a really great job. I'm a big fan.
---
What makes a shoe great & what's in store for NSW in 2013…
What, in your mind, are some of your defining criteria for what makes a shoe great?
What makes a great shoe is one that changes the industry; ones that other companies follow in the footsteps of. I think the Jordan XI was the first mesh basketball shoe and it used patent leather and Nike with the Foamposites. Sometimes it can be a shoe like the (LeBron X) Cork, shoes that juxtapose fashion and sport.
What's in store for NSW in 2013?
I think we have so many great stories coming out. You guys have seen the Chinese New Year stuff and then we have BHM (Black History Month). Then we have All Star (week). All Star for us is that time once a year when we get to showcase our concept cars and have a lot of fun. Then through the rest of the year there are all these packs and products. I think that's when Nike is at its best, when Nike can bring innovation, technology and collaborations together. That's what has made us.