EA Sports & Monster Headphones: A Meeting of Giants
Sports gaming giant EA has teamed up with headphone juggernauts Monster to build the perfect gaming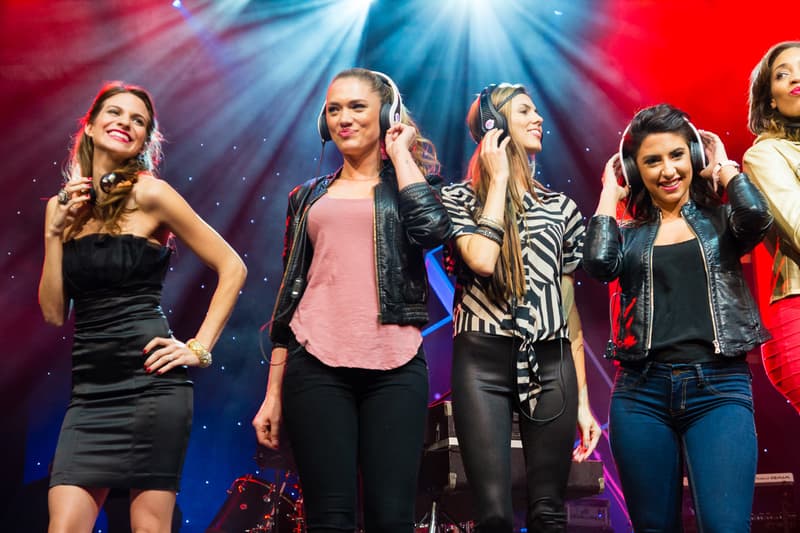 1 of 21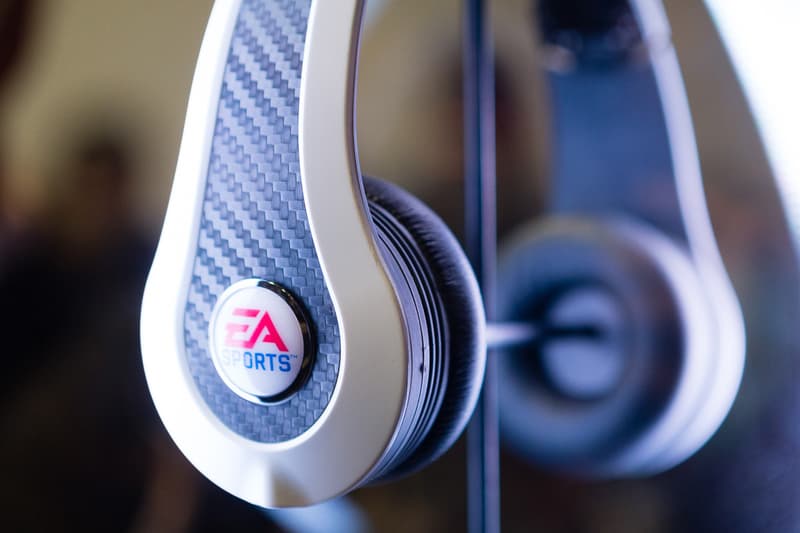 2 of 21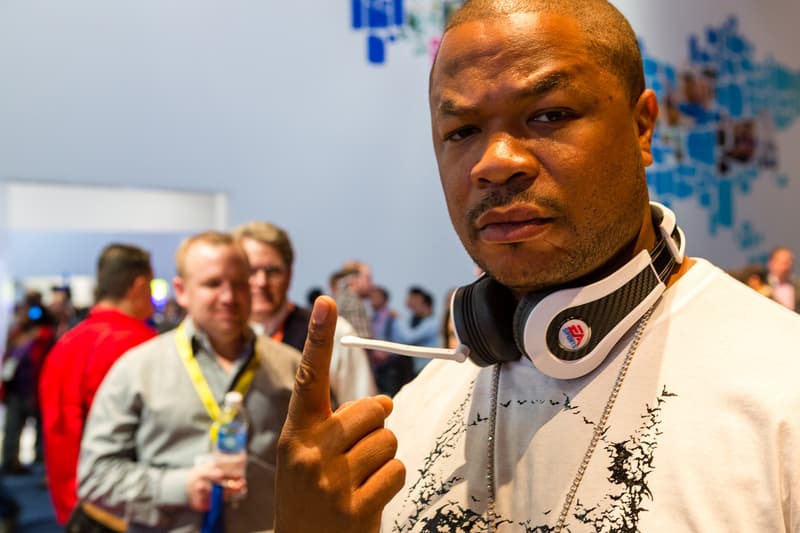 3 of 21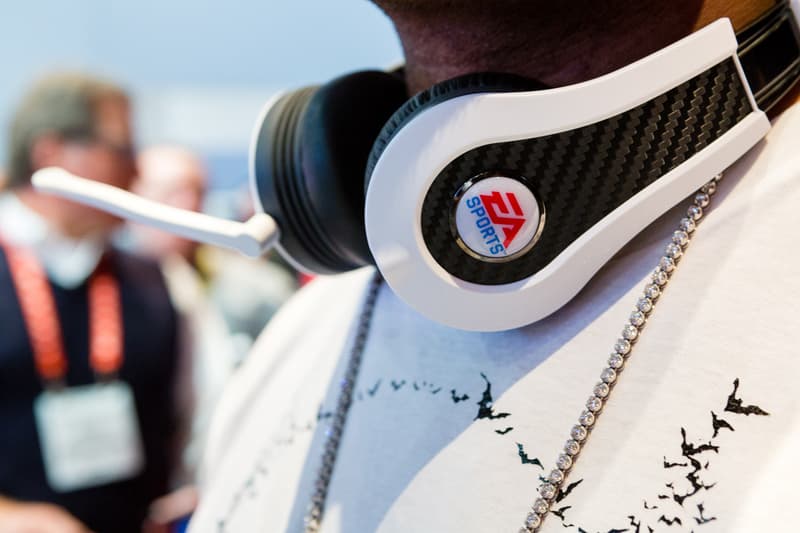 4 of 21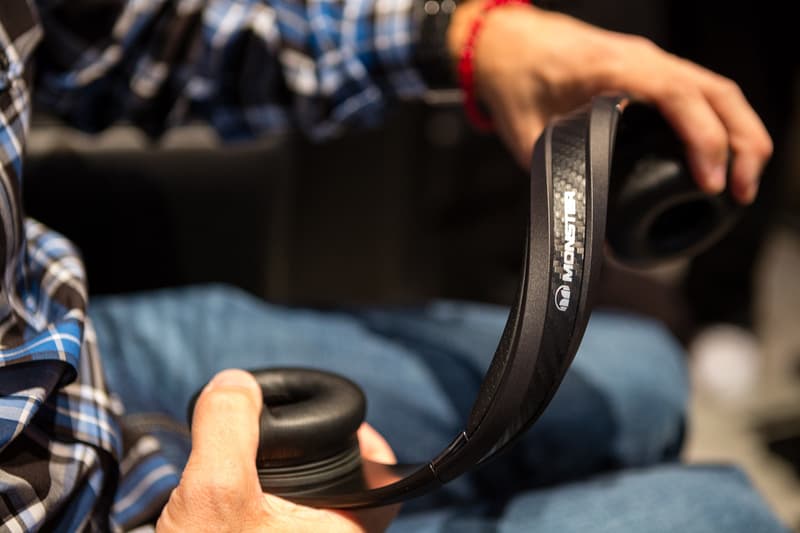 5 of 21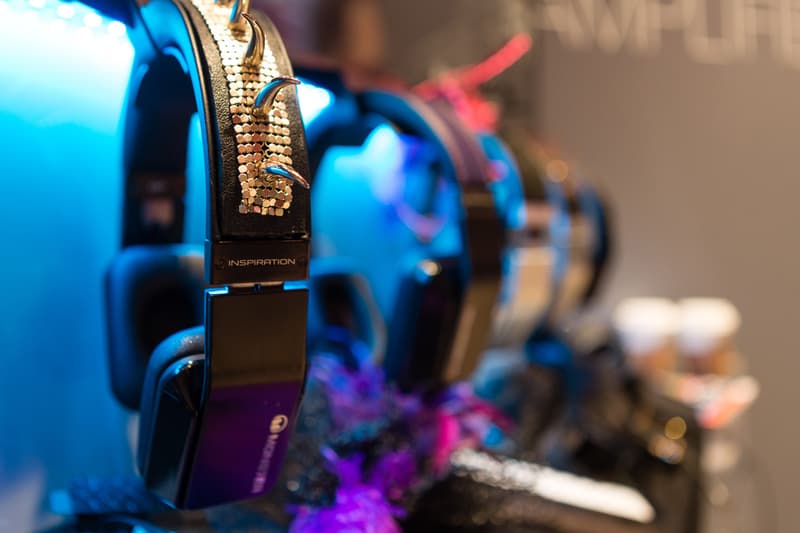 6 of 21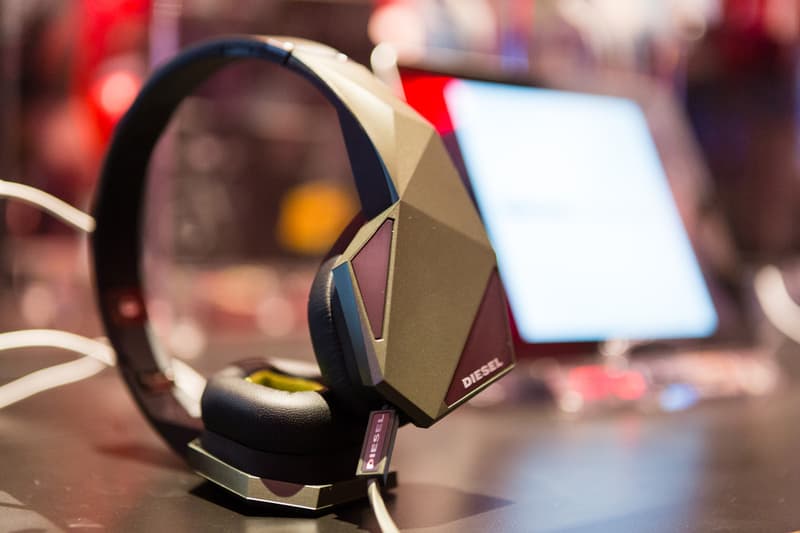 7 of 21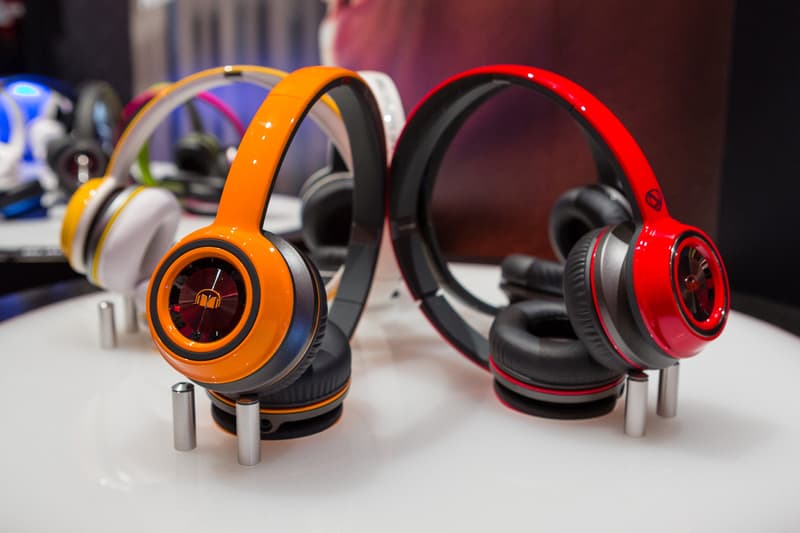 8 of 21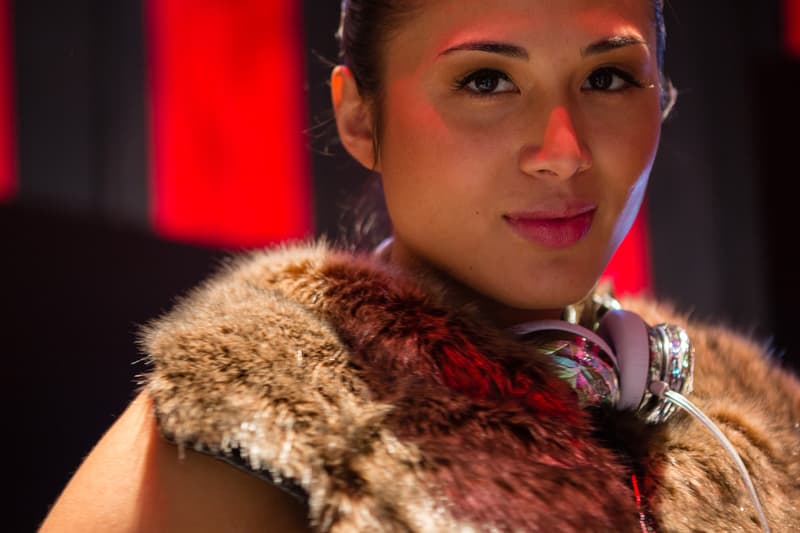 9 of 21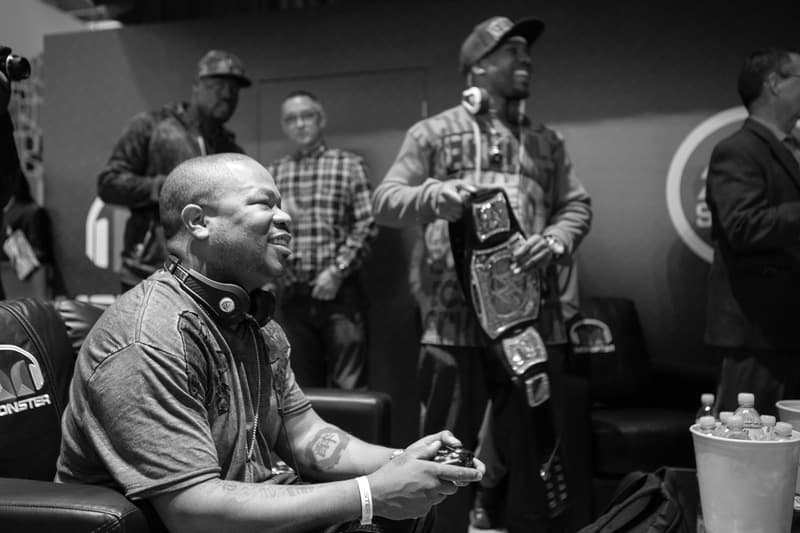 10 of 21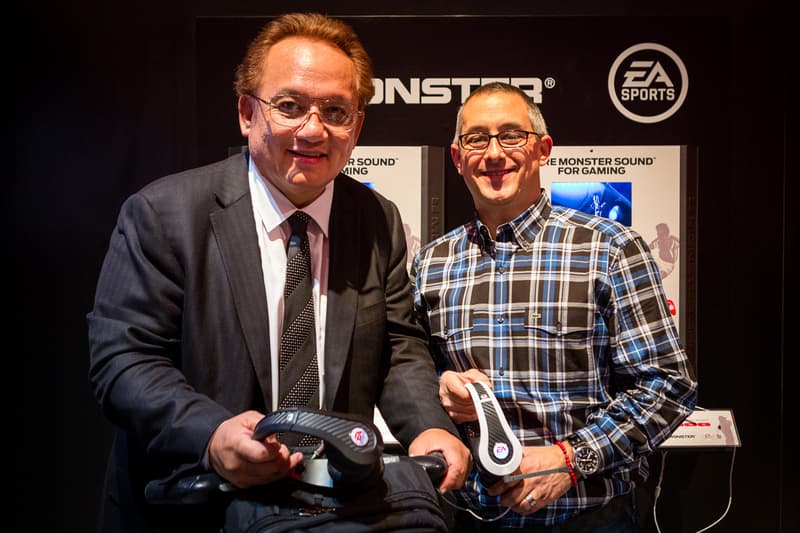 11 of 21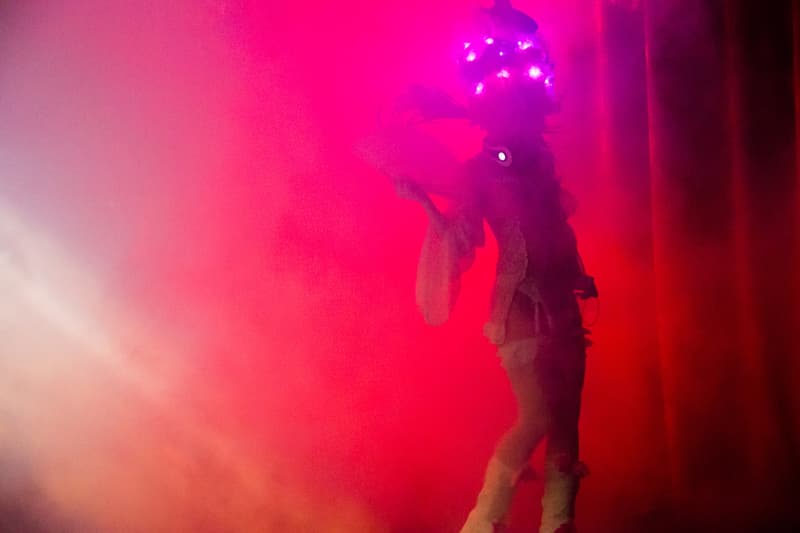 12 of 21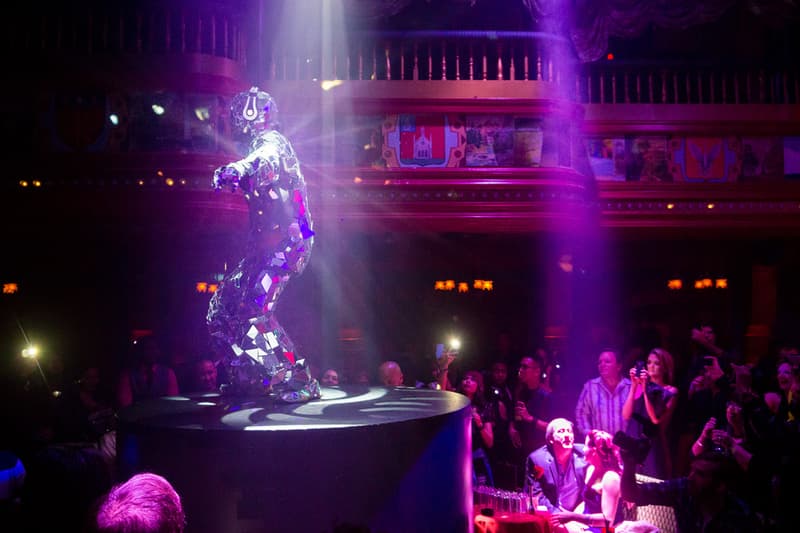 13 of 21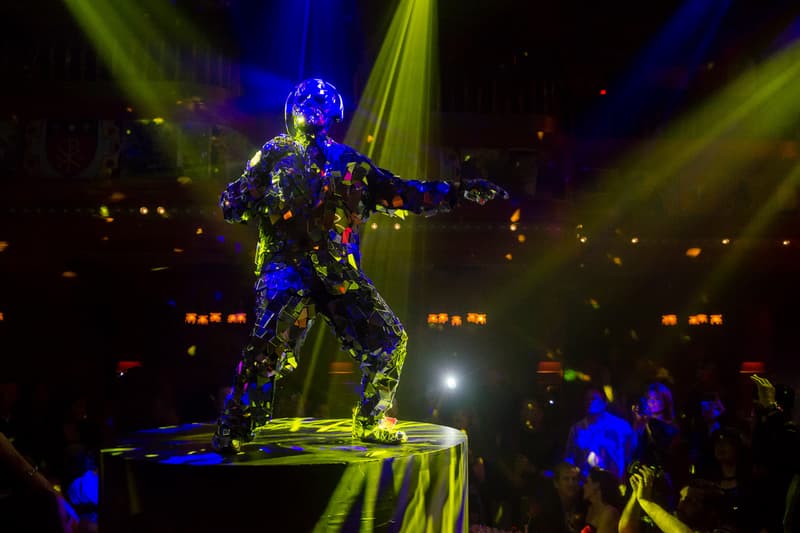 14 of 21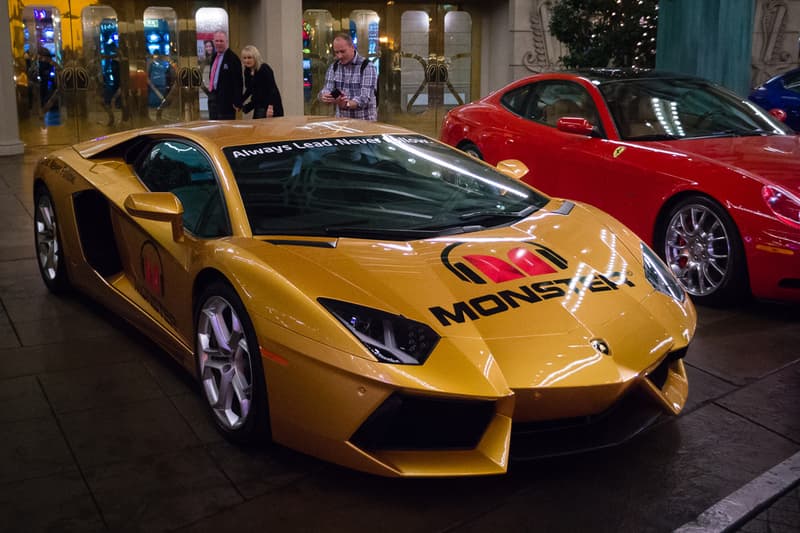 15 of 21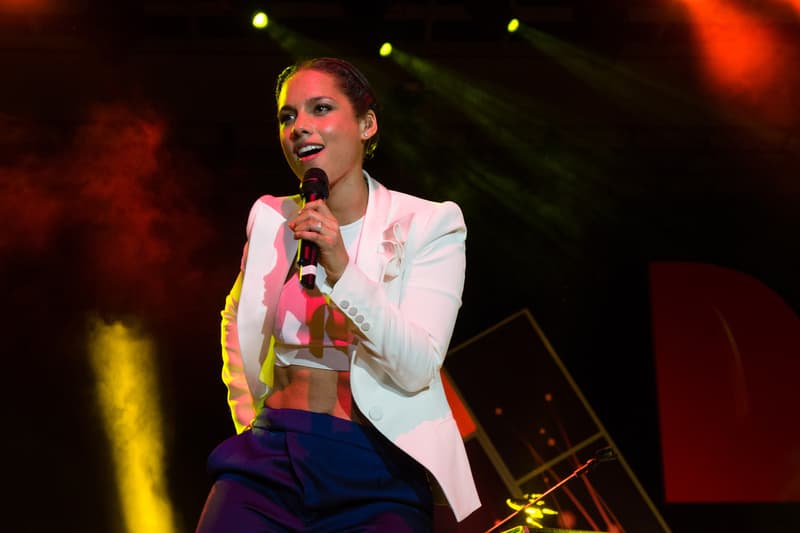 16 of 21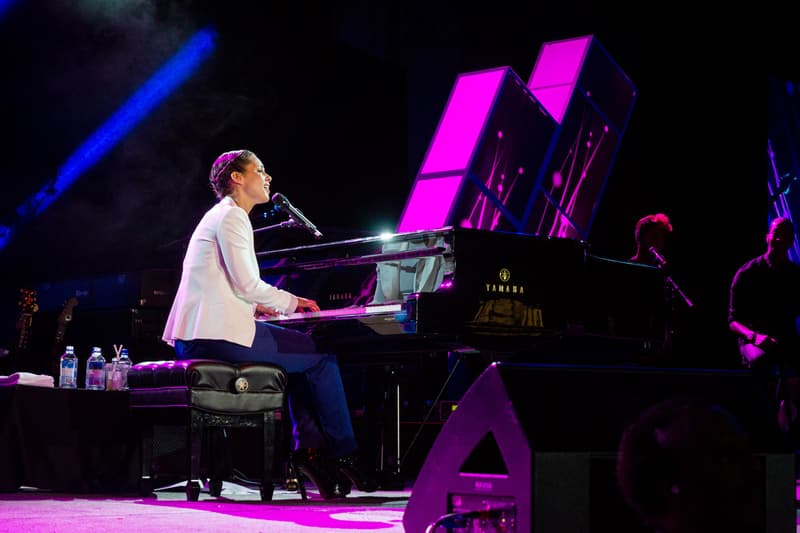 17 of 21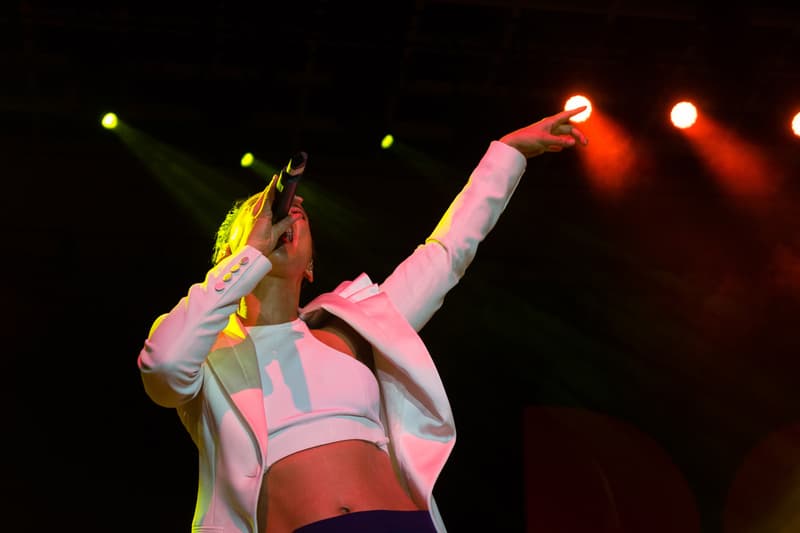 18 of 21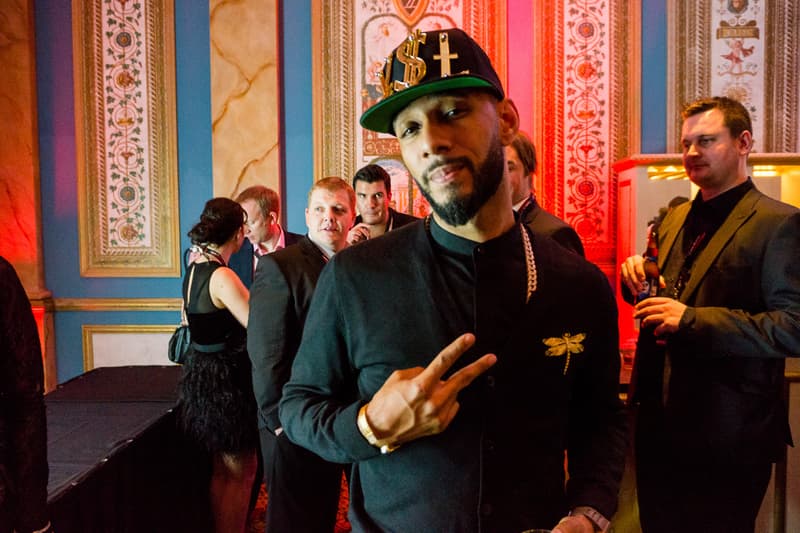 19 of 21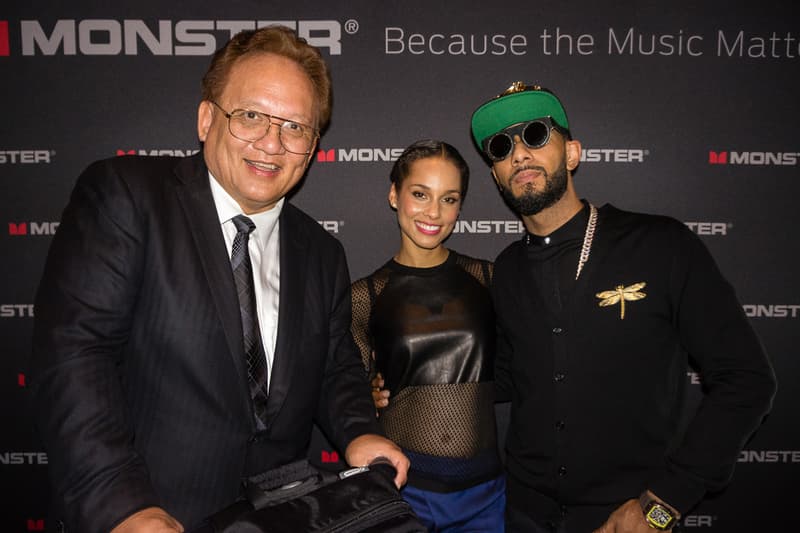 20 of 21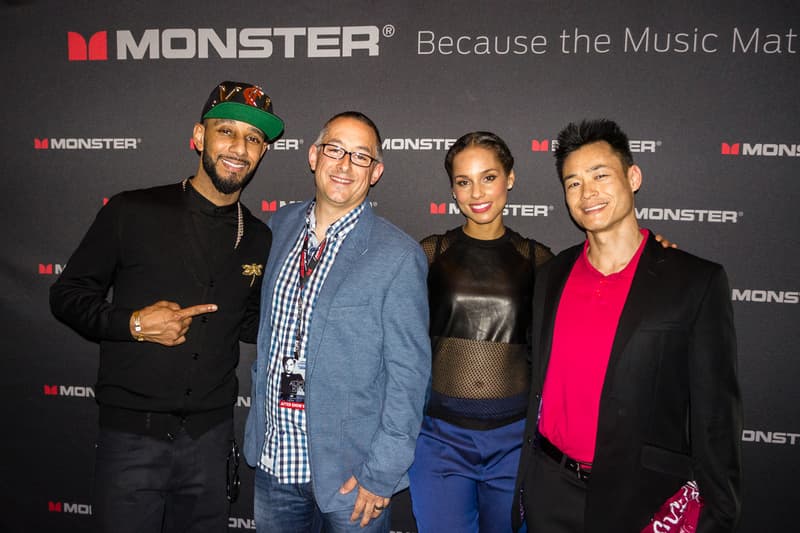 21 of 21
Sports gaming giant EA has teamed up with headphone juggernauts Monster to build the perfect gaming headphones. Complete with microphone, the highly flexible MVP Carbon surround sound headphones were designed to comfortably withstand hours of listening without fatigue. Featuring HDHS, or what Monster calls "High Definition Headphone Surround," the headphones are compatible with the Xbox 360, PlayStation 3, Windows PC, Wii, Wii U, as well as smartphones and tablets. This represents both companies' entry into the gaming accessories market, and is expected to be released in February. We were able to follow the festivities behind the launch of the headphones as well as speaking with Monster Headphones founder Noel Lee and EA SPORTS' Chris Erb.
Photography: Brandon Shigeta/HYPEBEAST
---
EA Sports + Monster Headphones: Working together…
When two heavyweight brands like EA and Monster come to the table, how easy is it for them to work together?
"For us we wanted to develop a gaming headset from the bottom up. We wanted to build a core headset that could do a lot of the stuff that we wanted it to do that's not really out there."
Chris Erb: We've been working with Monster for about two years on these headsets. They weren't really in the gaming space then. We casually connected and because they weren't really in the gaming space and we wanted to do it right, it's taken so long to get here. We had a lot of expectations for the headset and what we were going to deliver against it. They were down from day one to do this the right way. We see a lot of headsets in the market from other companies and they are sort of just slapping logos on stuff and it's really kind of like people buying this headset or that headset just because it has a logo on it. For us we wanted to develop a gaming headset from the bottom up. We wanted to build a core headset that could do a lot of the stuff that we wanted it to do that's not really out there. That was the conversation and it took two and a half years to come to where we are today to show it off and be proud of the different features it has.
Noel Lee: I guess it depends on the synergy of the two companies. To me it's harmony with EA Sports. First of all they're teaching us things and I think we're teaching them some things and we're both willing to learn. There are some companies that know it all. It's not like that between us and EA Sports because we don't know all that they know. We don't have the relationships that they have so they are teaching us a lot about sports marketing and brand ambassadors, and frankly we didn't have that kind of experience. At the same time, they are learning a lot about headphone design, how people hear and perceive things, etc. So we are learning each others' language, but I can see how someone could be big-headed about one or the other and not get along.
---
What each company brings to the table…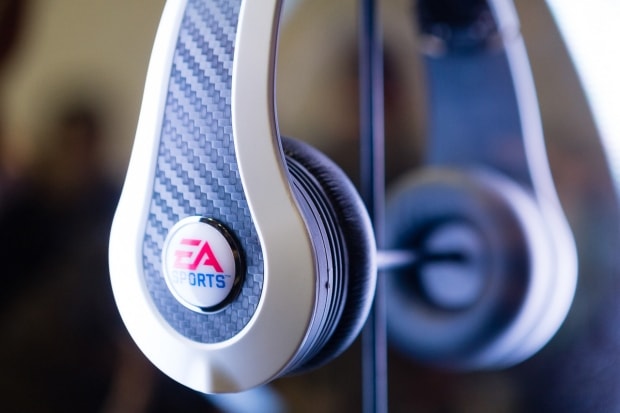 EA SPORTS™ MVP Carbon by Monster®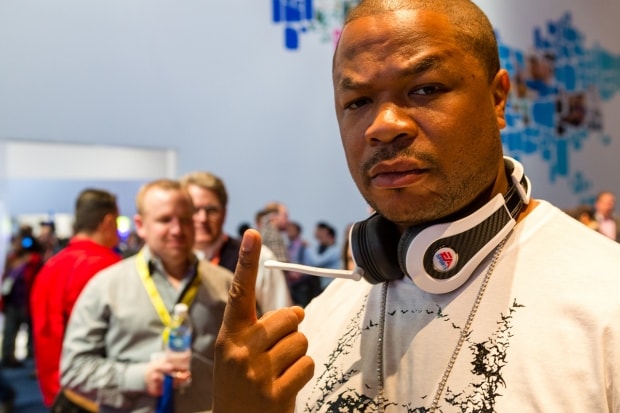 Xzhibit with Headphones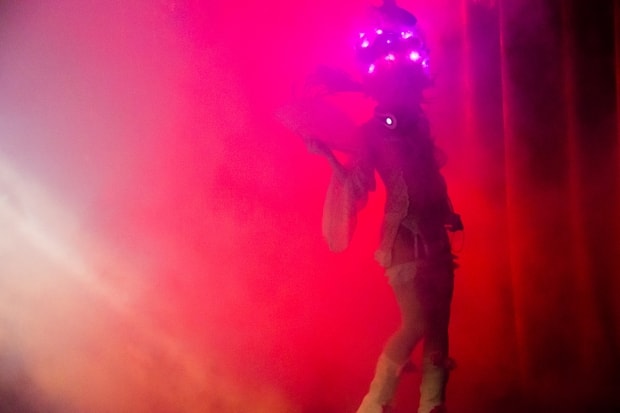 Monster x EA Sports Party
What does each partner bring to the table?
Chris Erb: What Monster brings to the table is quality and innovation. Noel has himself personally created this high-end space. If you go look at the numbers, the premium headset market used to comprise of the Bose single kind of headset and that was it. Monster changed it all with what they did with Beats, and that has also evolved. So when we started looking at partners there was no one else but Monster. They bring quality and innovation.
What EA Sports brings is that gaming mindset–we kind of teach these guys how to build a headset that works for consumers. If you look at what we've built, it's a controller that you can plug right into your Xbox or PC, and you can unplug it and also plug it into your smartphone or tablet. A lot of gaming headsets that are out there right now make a lot of sense in your living room, but you can't take it on the subway or on the road with you, right? How do we build a really elegant looking piece of hardware that is functionally awesome? So you get into the details of that– the microphone unplugs when you take it on the road… you can plug it into the left side or right side because you may be left-handed or right-handed… It's flexible. You can move the cord, so I'm using one hand a lot and I don't want the cord hanging down here… you can switch sides.
A lot of the headsets right now on the market are very rigid; sometimes that hurts people. What we did was make them as flexible as we possible could. Why do we make them massively flexible? For two reasons: number one is comfort. Gamers are going to wear these a lot longer than non-gamers. When you're listening to these for music, you're going to listen to them for so long, and gamers will use these for hours and hours and hours. The flexibility makes it more comfortable on your head. Second, when I kick your ass in FIFA, you're going to throw your headset, right? We were very aware of that. There's those moments in gaming when you're frustrated. Some guy in some other country just kicked your ass and you're going to throw this thing. How do we make it more durable? Flexibility delivers the durability as well as the comfort side of it.
The logo lights up from a swag perspective, so you can have some pride in what you're doing. I think a lot of those things that we were thinking of when we thought of how to deliver this involved how we could deliver it in the right way that would make it really different from everybody else's headset.
Noel Lee: What we bring to the table is engineering and technology. When I say that, I don't mean it's all numbers and oscilloscopes. It is the art of designing something that is an electro-mechanical device like a violin. The ability to know what makes it good, and then tune it so it sounds like music. Things that humans relate to. We are more on the technology and fashion side of things now. Our designers, if you visit them in Hong Kong, are very fashion-forward because they have a sense of style–they have a sense what young people like and what older folk like. They're learning too–finishings, materials, what makes all that come together–because although a headphone seems like a very simple device, it's actually a very complex device because it's electrical and it's mechanical and it's acoustic, and you got to make it lightweight and you got to have comfort. You add all those up together and create a balance.
---
Electronic Arts going into physical products?
For EA, since physical product is something you're getting more and more into, what are your strategies and interests with regard to that?
Chris Erb: It works on a case-by-case basis. I think the core for what Electronic Arts is about is delivering a great product and great services. As the digital and mobile platform start to grow, you will see us getting into a lot more services and digital platforms, because that's what the consumers want. That's really where our core is. As we start to get into physical stuff it really depends on what makes sense for our consumers and what makes sense for the industry. I think this headset is a good stepping-off point towards what could happen in the future. We could have slapped on a logo years and years ago. You don't see a lot of our branded controllers or branded headsets or branded other stuff in the gaming industry because we just want to do it right. This is our first foray into the space and we wanted to just kill it. So we've done this, now how do we continue to evolve and allow this to grow? We'll take a look at the industry and see what else makes sense as the industry changes; we'll keep our eye on the hardware stuff to make sure it delivers. It's always going to be a tertiary/secondary passion for us as opposed to delivering quality products and services from day one. If we continue to find opportunities that make sense to help evolve good experiences for consumers with our software, then we'll definitely go down that road.
---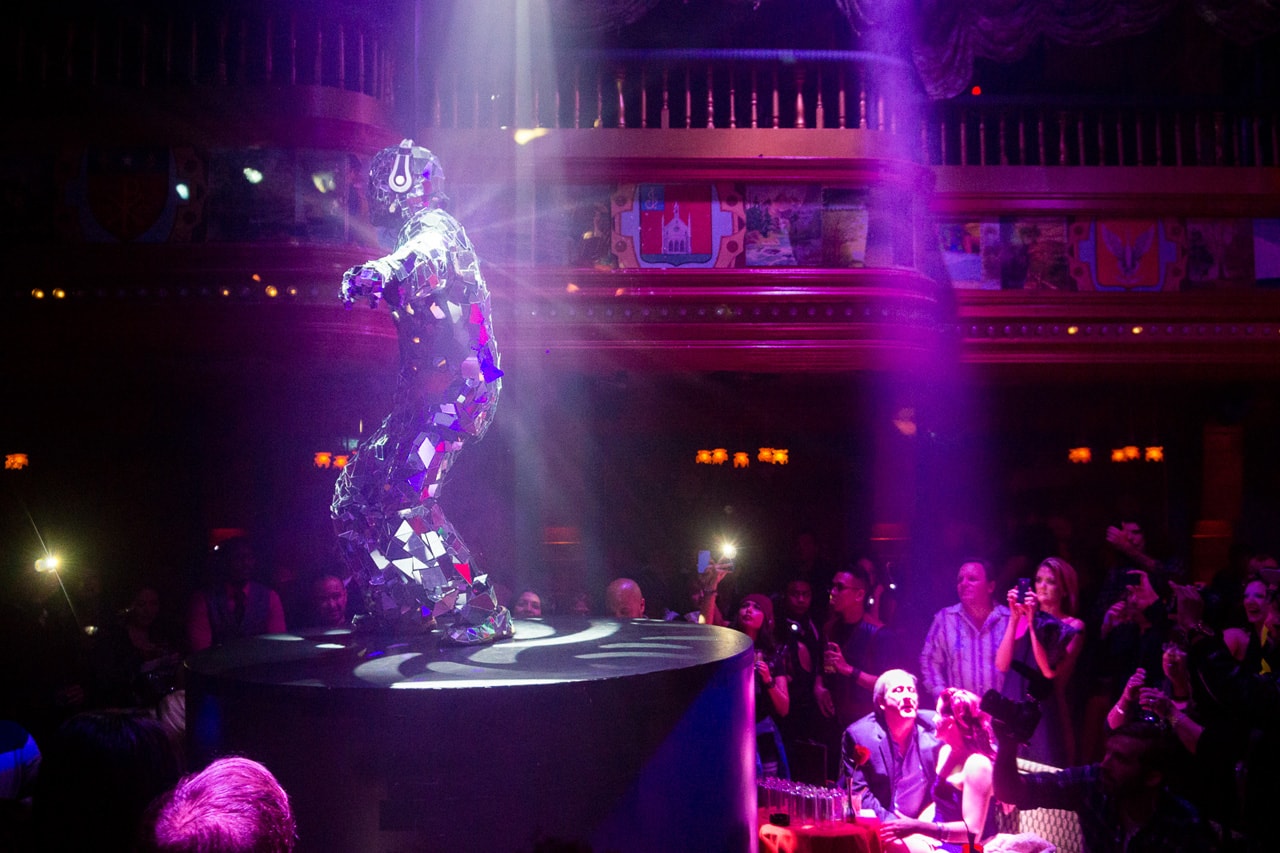 Monster and innovative marketing tactics…
And for Monster, you guys have often employed innovative marketing tactics… what's the approach to that?
Noel Lee: There's no magic formula. Innovation and the right marketing tactics sit on a sliding scale related to time. What's innovative today may be just old-fashioned and not work in a year. Innovation in marketing is a moving target. That's why everybody is in so much disarray market-wise. Big companies that used to market in a certain way find that their way of marketing doesn't work anymore. Chevy just changed their slogan that they've used for 10 years, and they think that this slogan is going to be good for the next 10 years. What was good for 10 years may not work… but you look at this new slogan and I say that's kind of weird. And they want a brand slogan that goes across all countries. I don't know if that's even possible, but that's why companies are in a complete disarray now because what used to work doesn't work anymore and they've got to go figure out. I'd say it's a moving target.
---
Working experience…
"I think the thing that we'll take away the most is respect. It's the fact that we both listened to what the other wanted to do and considered how we were going to do it and then came back with feedback–you're doing this right or this isn't working."
Despite the size of both brands, what are some of the experiences both sides can take away from this project?
Chris Erb: I think the thing that we'll take away the most is respect. It's the fact that we both listened to what the other wanted to do and considered how we were going to do it and then came back with feedback–you're doing this right or this isn't working. They changed in an instant, very often–there were no questions. We came into this relationship as the gaming experts and we're leaving as the gaming experts, and they gave us all the credit in the world to be the voice of the consumer to them. Because that's really the way I looked at it–I'm a hardcore gamer. At the table I'm not an EA Sports guy, I'm a hardcore gamer and I'm trying to articulate to them what we need to deliver for the gamers and they were nothing but respectful and understanding of what I'm saying as legit, and they just went and built off that stuff.
What I take away from them is pure quality. There is nothing that they're going to touch that isn't going to be the best. Elbert (Elbert Lee) will get into the prongs of the jacks that come in here, to the carbon fiber material that's here, to upgrading the panels inside there. I didn't once ever have to say that the headphones aren't good enough, or that these look cheap, or any of those things. These guys were head and shoulders above everything else on quality. Our passion is quality as well. To be able to trust them and see everyday that we became more evolved on product quality was amazing.
That's a big takeaway–it's important if you're going to build relationships with people and you're going to do collabs, and we do a lot of collabs with a lot of different people. I see a lot of collabs in the market. I did a TED Talks on collaborations itself. I'm passionate about that space. There's the right way to do collabs and there's the wrong way. For years I will look back at this one as a testament to the right way to do things because there's two experts getting into this and it's not about whose brand is bigger or who's going to get more credit for this. Put all that stuff aside and it's about how we deliver the best product for consumers and then celebrate that together.
That's what you're seeing here at CES. You don't see EA at CES. Monster's stuff is all behind closed doors, yet we have this outside lounge. Think about all the headsets Monster has, no one has this access that we do because it's just been about how we're so proud of what we've built here together. From day one, it was always like "let's just do cool shit." So alright, CES, how do we do some cool shit? Build a lounge, have some athletes come in, let people connect, sign autographs, let people use the headsets, bring in guys like you to talk about stuff. So this is a good example of how we are like to collaborate and do this relationship thing better together.