Dwyane Wade Talks Miami Fashion & Style Inspirations
Point guard, style savant, Sports Illustrated "Sportsman of the Year" and two-time NBA champion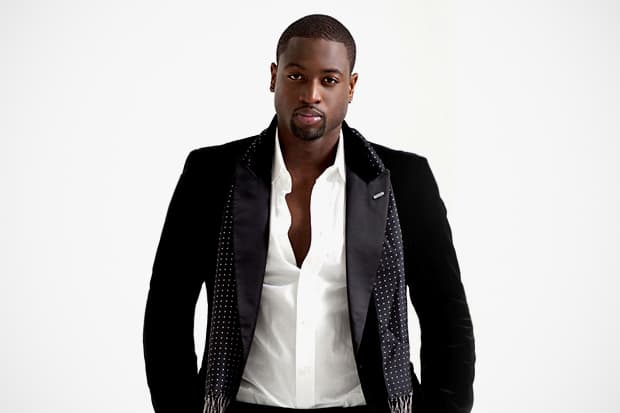 Point guard, style savant, Sports Illustrated "Sportsman of the Year" and two-time NBA champion Dwyane Wade recently sat down to chat with Gilt MANual. While brief, the interview took D-Wade's take on Miami fashion, style inspirations, what it's like to be a dad, and Wade's recent contribution to the Gilt Picks — a series of celebrity-curated fashion accessories available for purchase from Gilt. From designer tote bags and hemp fedoras to alligator bi-fold wallets, you can peruse Wade's carefully curated collection of Miami-inspired Gilt offerings here, while a selection of interview answers can be seen below.
Seems like Miami would be a good spot for that.
One thing about Miami is it's becoming more fashionable. We pack a little lighter and brighter when coming here. And it's important to always have your sunglasses here in Miami. I'm all about my eyewear, from the non-prescription, "not-cool" glasses to my shades.

You're definitely one of the best-dressed guys in the league. Who inspires your look?
I work closely with my stylist [Calyann Barnett], who helps me with what's in—and what's out—as well as my own personal feeling and what looks good on me. I'm the kind of person who likes to look at how other people are dressed, and if I see something that they have, I'm not afraid to say "I'll take this from that person and try to put my own style to it."

You've always got your eyes open.
Always, always, from head to toe. Obviously, this year, the eyewear was big, all the way down to the socks. I'm always looking for inspiration, to be different, but also continue to show fashion as much as I can.

There's this resurgence of style in the NBA, and you've been a leader in that. What advice do you have for younger guys entering the league?
If you're a young guy coming into the league, this is a perfect time. If you're a guy who's edgy, or likes to be a little different, you don't have to put that to the side. When it comes to playing with colors and pushing the envelope, I think I paved the way for that, but this is a perfect time. Fashion and being an athlete come hand in hand now. They're lucky, because when I came in the league, it was black, gray, and maybe another color here and there, and some stripes, but it really wasn't going and doing risky things.

And now the postgame press conference is like a fashion show. Are you guys trying to one-up each other out there?
I think so. When guys see other guys doing something, it makes them step their game up. You know you're going to be seen not only by basketball players, but worldwide. I think guys see something on another guy, they either try to get in with the trend or try to top it.

Do you and Lebron and Chris Bosh coordinate your looks out there?
No, never. We're three guys who love to dress, and we love to see what each other wears from game to game, so we're all surprised when the other walks in. Some days it's weird, because we're color coordinated, and you're like, "why are we picking the same color right now?" and then some days you can see the different styles.