HYPEBEAST Trade: Joseph Einhorn Founder of TheFancy.com
These days there seems to be no shortage in social networking websites which have drastically
1 of 6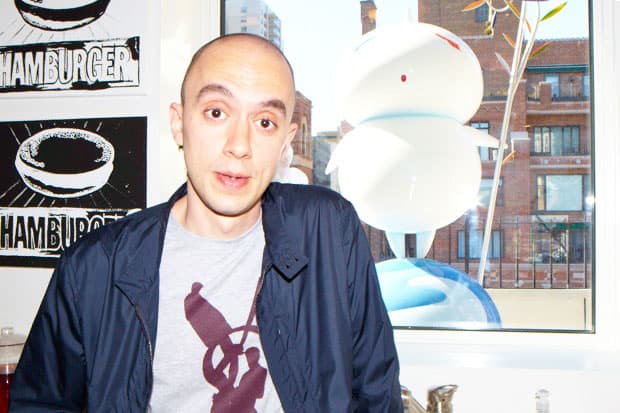 2 of 6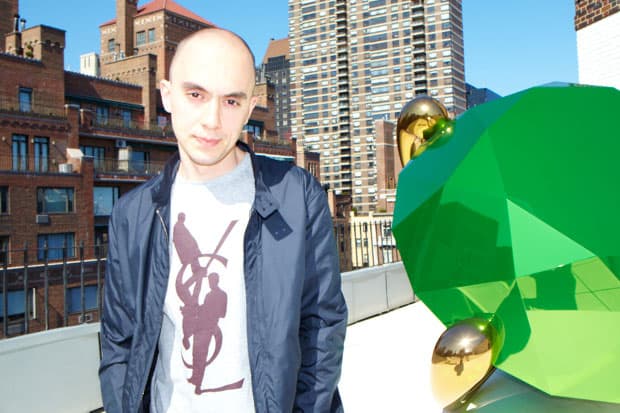 3 of 6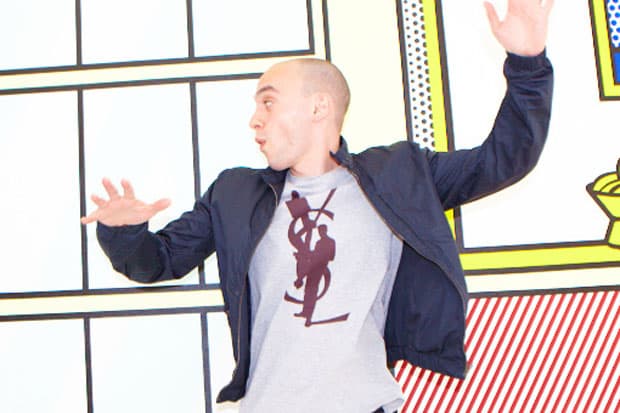 4 of 6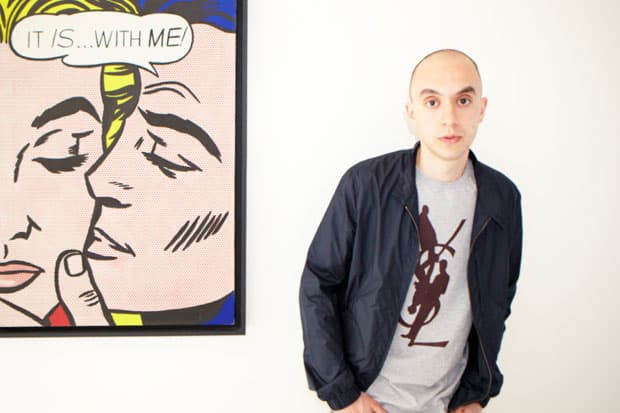 5 of 6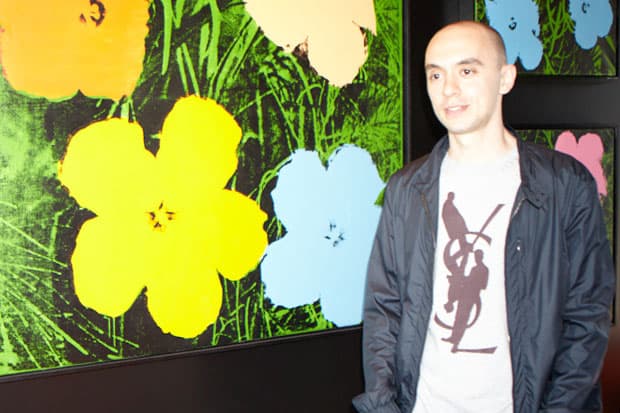 6 of 6
These days there seems to be no shortage in social networking websites which have drastically altered the way we socialize, discuss topics and share content. Within the last half decade, these domains have amassed tremendous followings and staggering success. A fairly new player in the game, TheFancy.com comes with the intent to offer more than just an exuberance of repetition – TheFancy provides the browser the ability to purchase exactly what is trending or discussed most on the website, giving it an extra articulation into an e-commerce platform. Not new to tech start-up companies, the founder and CEO of TheFancy.com, Joseph Einhorn shares with us what sets his site apart from the others, a bit about his preeminent team, and why the third time's a charm.
Can you introduce yourself and your role at TheFancy.com?
I am a co-founder and CEO of TheFancy. I am 30 years old, married to my dream girl and father of two amazing boys. I was born and raised in New York City where I have been in the tech start-up business for nearly 15 years. This is my third company, at age 16 I was the first employee of capital IQ. After that I was a co-founder of Inform, and now I have TheFancy.
Can you provide an overview of your company structure? Yearly revenues?
In terms of structure:
We are a privately-held company – our board of directors includes my brother Jack, Francois-Henri Pinault (owner of Gucci, YSL, McQueen, Stella McCartney, Balenciaga, Bottega, etc.), Jack Dorsey (founder & head of Twitter and Square), Chris Hughes (co-founder of Facebook and worked on the Obama internet campaign), James Pallotta (hedge fund boss, owner of the Boston Celtics, as Roma football team) and Leroy Kim (Allen & Company premier media investment banking firm).
In terms of annual revenues:
We just turned our marketplace. The way the marketplace works is that any merchant or brand can sell things to consumers inside TheFancy. From the consumer perspective, you are discovering cool stuff from people with great taste and you are able to buy without ever leaving the site. We haven't turned on international or mobile yet and technically we aren't disclosing financial info, but revenue per day is growing nicely as more products are becoming available. In addition we have around 500 brands who offer loyalty deals to our users – fancy a certain amount of items from a brand and unlock a discount on their products.
There has been many comparisons drawn between TheFancy.com and Pinterest – can you briefly describe the ethos of TheFancy.com and how you looked to separate the site from the latter?
We want to be the new Amazon.com – instead of typing in toilet paper into a keyword search box the consumer is discovering the coolest places to visit and stuff to buy from people whose taste they admire. The consumer is able to buy those items right from the stream without ever leaving our site. This marketplace functionality is live on our site today and being used to conduct e-commerce transactions today. As far as I know this is unique to us and it really is the focus of our company.
E-commerce is one of the notable elements that sets TheFancy.com apart. What type of support have you seen develop via retailers or e-commerce sites realizing revenue and traffic that they have earned through TheFancy.com?
We have nearly 500 brand partners offering rewards to consumers for fancying their products. Our 325,000 users have unlocked these deals over 250,000 times. We have just turned on the marketplace and you can see for yourself as each day more and more products become available for sale on our site, simply mouse over items on the main feed and you will see which ones are now for sale. Our goal is that one day soon, everything you see will have something relevant to it for sale. We have been getting great feedback from all types of brands, big and small, from all the different categories. It is very encouraging.
What is the long term benefit you see of perpetuating the growing trend towards a fusion of social media and e-commerce?
We are trying to flip all commerce, not just e-commerce on its head. The way commerce has been working up until now is that stores have buyers who act as editors telling us what we are allowed to buy from whom, when, and at what price. The way our system works is users fancy what they like and then merchants and brands can sell to that demand. We know what we want – let us eliminate the buyer.
How important was it to gather a list of reputable investors from the outset and how were you able to accomplish early support from the likes of PPR, Jack Dorsey (Twitter) and Chris Hughes (Facebook)?
Building the right investor team/board was probably the most important thing we did aside from building the technology. With fundraising, it's good to be opportunistic but you want to be strategic. With our board, we have great minds in finance, consumer internet and commerce. Every day we are reaching out to them to get us out of one jam or another, every day we are learning something new from them. There are some nice perks too, like the basketball court at the office (thanks Jim).
I don't know how it happened, but somehow we got an amazing team together where we have a real alignment of interests. It turns out that Mr. Pinault, the Chairman and CEO of an international luxury conglomerate, is really obsessed with internet and technology. He runs a company with tens of billions of dollars in sales, but he still wants to figure out the best experience for his customer online.
We are really inspired by this board. It has been thrilling to watch Jack become the most valuable player in Silicon Valley – obviously he is a wiz with product design. I am excited for Chris, who has a great sense of what consumers want, to see what he does with the New Republic – a media company he just bought. I love to get the emails and calls from Jim every day with all of his product ideas and all of the bugs he catches. LeRoy and Allen & Company have opened up more doors for me than I could dream of.
What is TheFancy.com's main demographic/audience?
These are approximate numbers.
Gender:
60% male
40% female
Age Range:
13-17 14%
18-24 25%
25-34 35%
35-44 12%
45-54 5%
55+ 1%
From a technical standpoint, how is the website structured and how have your databases been established to prepare for a potential plethora of new users, images, content?
I think that our team, led by my brother Jack, is the best in the business. Everyone has a background in building mission-critical database and network systems. Things are good in 2012 in terms of the technologies available to help us achieve our goals. There is a lot of information out there on dealing with some of the challenges you've described. We pride ourselves on having no downtime across the web, mobile apps, partner sites etc… Aside from the traditional scalability challenges, we are also trying our best to address issues like filtering content, de-duplication, etc. Nothing is perfect but we are doing the best we can.
Currently how many images do your roughly 250,000 users "Fancy" each day?
Our 325,000 users pressed the fancy button around 200,000 times yesterday and over 1,000,000 times last week.
What are some of the top websites that most images and items are Fancied from?
HYPEBEAST and Tumblr are two big ones that come to mind. I have been meaning to tell you that HYPEBEAST has been a big inspiration for us with this project. I think when most people see HYPEBEAST they say to themselves, "I wish I was a part of this," which turns into "I want to make my own Hypbeast!" What we are trying to do is give everybody their own HYPEBEAST. Hopefully, we are leveling the playing field a little bit so that somebody who has amazing taste can be looked at as on your level. On the flip side, we want to be a part of making sure that HYPEBEAST is being credited properly for all of the trends that you start every day. Does that make sense?
Can you explain how the e-commerce bidding system you have developed works?
Today it's pretty simple. Anyone can click on any post and click the "I want to sell this" link. From there you create a merchant account and then make a traditional e-commerce listing. At that point your listing goes into a queue where our team vets it and makes sure that it's appropriate and that you can live up to your offer. Once a listing is activated, users see a big buy button on the page where they can add the item to their shopping cart and ultimately checkout to make payment. We provide additional administrative tools for the merchant including order management, list management, shipping and tax calculation, and even the ability to print shipping labels for UPS & FedEx. We pass the order information and the money off to the merchant soon after the order has been processed. Today we are only allowing one listing for sale with each post. In the future we will allow multiple bidders.
How do you plan to monetize your platform as the site grows?
As I mentioned earlier we are now at the stage where commerce is happening right on TheFancy. We are taking a small fee for each transaction that occurs whether it be a hotel reservation or a pair of shoes being sold.
What is the next step in the evolution of the, for lack of a better term, "photo-clipping" social media channels?
Commerce – and we are leading here. In the first version of these kind of sites, the user would see something cool and end up at a dead end. Then sites like ours introduced a link of where to buy it, but consumers told us that wasn't a good enough. They wanted to be able to buy from right inside our site so they don't have to sign up for a bunch of different websites. They did not want to input their information in over and over again and deal with the technical problems of the different vendor sites on the different platforms (web, iOS and Android). So that's what we have done.. brought commerce right into the stream.
How important or considered is design in TheFancy's ethos? How do you test your theories or new designs?
We have one consistent goal across all of our products, web, iOS, Android, etc… Think about the ultimate retail experience, the feeling you get when you walk into the Gucci store. We want our user experience to be on that level.
So the look of the product is one piece of it and the feel as you click or tap around is another piece. It's akin to the design of the store and the feeling you get walking through it. Retail in real life is getting better and better and we are trying to keep up the pace and make sure that we are always best representing the amazing work of our partners on our site.
How viable is it to take a cut of Amazon's current stranglehold on online retail?
Why not? They are under attack from all sides. Apple is selling tons of media and electronics online. NET-A-PORTER is selling a lot of clothes. Diapers.com was crushing it before Amazon bought them, etc.
Are there any bottlenecks in making mobile purchasing a more seamless procedure?
Somebody told me the other day that eBay is selling thousands of cars through mobile devices now. So I guess not. We have apps for iPhone, iPad, Android and Android tablet. It's a lot of work, but our team is having fun with it. So we will keep trying to push the boundaries of what's possible on the mobile.
Any last words for the budding entrepreneur?
I'm not in a position to give any advice.. I'm still trying to figure the whole thing out, but I wish you all the best of luck and I will continue to try to find ways to work with as many creative people as possible.
Photographer: Magnus Unnar
All clothes were provided by Yves Saint Laurent.
Artwork: Jeff Koons, Andy Warhol, Takashi Murakami and Roy Lichtenstein.