TASCHEN Chronicles the Golden Age of DC Comics
Prior to the multiplex success gained from the likes of Superman, The Avengers and Batman, there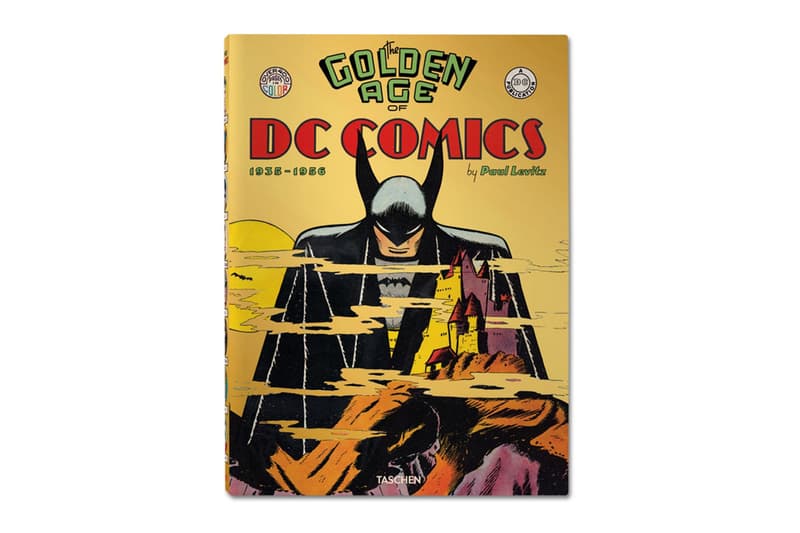 Prior to the multiplex success gained from the likes of Superman, The Avengers and Batman, there was a time when such characters were merely 2D shaded caricatures that lived in 11 x 17" plate paper. Founded in 1934, DC Comics pioneered much of today's biggest superheroes, many of whom were born in "The Golden Age." Written by Paul Levitz and distributed by TASCHEN, The Golden Age of DC Comics is a 400-page tome offering comprehensive coverage of DC Comics between 1935-1956, displaying DC's historical beginnings, the comic book burnings of the McCarthy-era 1950s, and the iconic costumed characters that would soon follow.
"In June of 1938, Action Comics debuted with a new kind of comic book character on its cover: A costumed man with two identities, who possessed extraordinary strength and powers, a man able to protect the public when ordinary measures would not do. He was not the first super hero, but the Man of Steel would become the prototype for all super heroes thereafter. Superman's story, and those of Batman, Wonder Woman, and hundreds of other DC Comics characters, are all told in The Golden Age of DC Comics."
The Golden Age of DC Comics is available for $60 via TASCHEN.