DJ Neil Armstrong x adidas 'From Marcy to Barclays' Mixtape
Life + Times premieres this collaboration with adidas – a mixtape put together by DJ Neil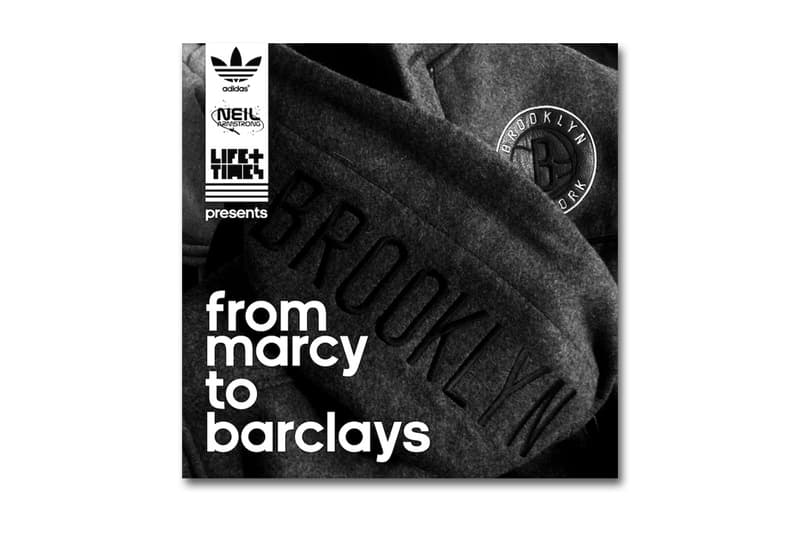 Life + Times premieres this collaboration with adidas – a mixtape put together by DJ Neil Armstrong in resounding adoration of Brooklyn. One of Jay-Z's former tour DJs and an adidas Global Ambassador, the NYC hip-hop underground and turntable veteran has also mixed for major names like De La Soul, The Roots and Kanye West. This 24-track mixtape brings back the best of Brooklyn in a new era, featuring Jay-Z and his homies spitting rhymes in fit tribute to the "livest borough." This ought to make Brooklyn proud.
1. "From Marcy to Barclays Introduction…"
2. "No Sleep 'Til Brooklyn" Beastie Boys x JAY Z
3. "We Fly High (Brooklyn Remix)" – JAY Z
4. "Crooklyn Dodgers" – The Crooklyn Dodgers (Special Ed, Masta Ace, Buckshot)
5. "Return of the Crooklyn Dodgers" – Chubb Rock, O.C., JeruThe Damaja
6. "Brooklyn In My Mind (Crooklyn Dodgers 3)" – Mos Def, Jean Grae, Memphis Bleek
7. "Coming Of Age" – JAY Z, Memphis Bleek
8. "Now You're Mine" – Gangstarr
9. "Super Brooklyn" – Cocoa Brovas (aka Smif-n-Wessun)
10. "Super Brooklyn Routine" by DJ Daddy Dog of The 5th Platoon DJs
11. "Brooklyn Kids" – Jemini The Gifted One
12. "Brooklyn Took It" – Jeru The Damaja
13. "Just Rhymin with the BIZ" – Biz Markie, Big Daddy Kane
14. "Get By (Remix)" – Mos Def, JAY Z, Kanye West, Talib Kweli
15. "Gotta Have It" – JAY Z, Kanye West
16. "Shove It" – Santigold
17. "Put On (Remix)" – Young Jeezy, JAY Z)
18. "Jigga What, Jigga Who (Originator 99)" – JAY Z
19. "Brooklyn State of Mind" – JAY Z
20. "Change the Game" – JAY Z
21. "You, Me, Him, and Her" – JAY Z
22. "Brooklyn's Finest (2012 Remix)" – JAY Z, The Notorious B.I.G.
23. "Spread love it's the Brooklyn way…"
24. "Juicy" – The Notorious B.I.G.