Children are The Future: An Interview with Phil Post of dertbag and Kobi McLemore of Death Precision, Inc.
At the tender age of 16 or 17 a great success in life typically is an A on an exam or a date to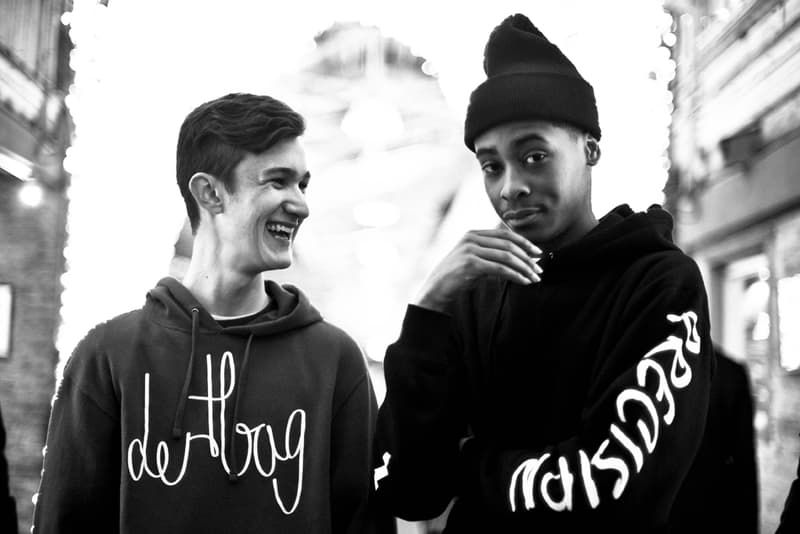 1 of 5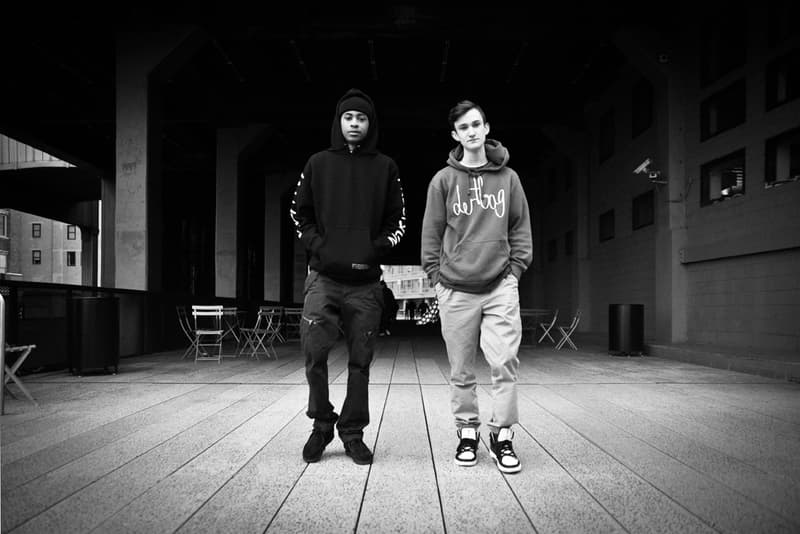 2 of 5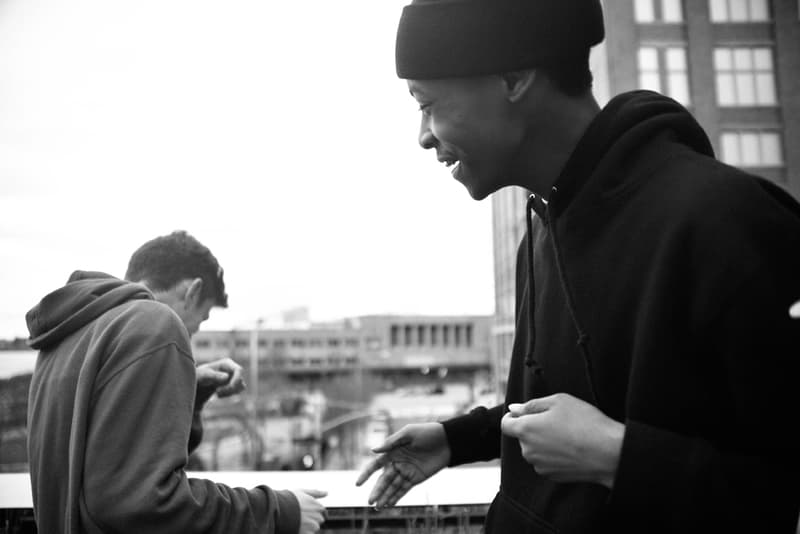 3 of 5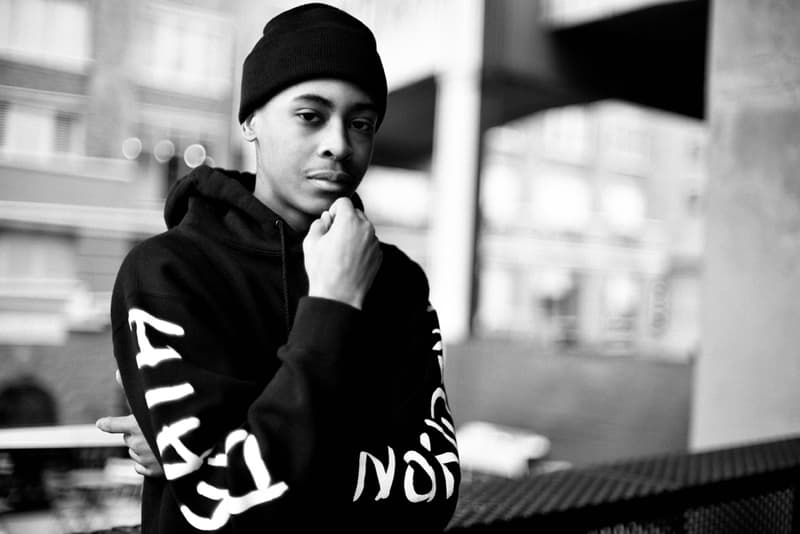 4 of 5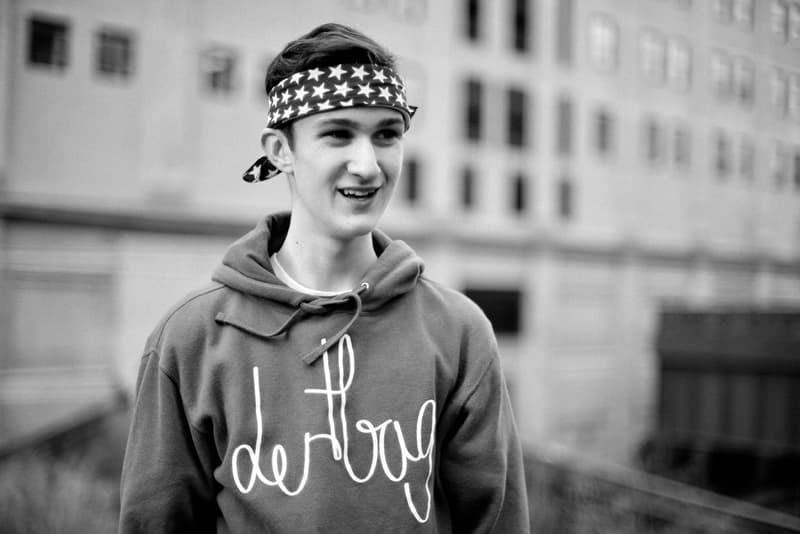 5 of 5
At the tender age of 16 or 17 a great success in life typically is an A on an exam or a date to prom, but Phil Post and Kobi McLemore each decided that the unorthodox extra-curricular activity of starting their own brands was a more appropriate definition. Owners of dertbag and Death Precision, Inc. by thebrandwithnoname respectively, these two teens have redefined the stigma of what is possible from teenagers in the retail and specifically streetwear world. Both have garnered cult followings, instant online sell-outs of their releases, and respect from a host of names including their good friends – hip-hop collective Odd Future. In our conversation with the pair we found Phil and Kobi both don't particularly like being tied at the hip to Tyler and the rest of the Wolf Gang, yet they both appreciate the successes they have enjoyed as a result of the support. It is uncertain exactly what the future will hold for these two, but at this point in time it is clear that their motivation, skillful designs and friendship will be advantageous for whatever future endeavors they embark on.
Phil, you are just 16, and Kobi just 17. How young were you when you first started your brand and how long did it take for you to reach where you are now, i.e. instant online sell-outs and a strong captive following?
Phil: I started hand screening shirts when I was 13. I was posted up in my garage with a single table top press messing up shirts like it was a job. When I was 14/15 I was selling my shirts online and on a forum, that's where I started mailing shirts to Australia, London, and all over the US. Now I'm 16 with shirts all over the world, a retailer in Japan, die hard fans, cut-and-sew items and have gotten recognition from brands that I've looked up to for years.
Kobi: I was just about 15 when I first started thebrandwithnoname but it took about a year and a half to get to where I am now. It took a lot of patience and hard work, but it's paying off slowly.
Do you see being so young as more of an advantage or disadvantage as you try to progress and develop your brand?
Phil: I definitely see myself being so young as an advantage for building my brand. I'm 16, I don't have a whole lot to lose. I remember when I met with Nick Wooster, he was basically telling me all about the men's fashion world and how it worked. The main thing he told me, this is something I have taken to heart, was that I should use my age to my advantage, and that's exactly what I am doing. I'm still growing up and I'm still finding new things that inspire me every day. To quote Phillip T. Annand, "Everyone can make a cotton 6 oz T-shirt, but what can you put behind that 6 oz's of cotton that's going to separate you from someone else?" I constantly think about that quote when I am in the process of designing for a new collection.
Kobi: Being young is an advantage because I've had and still have time to make mistakes and correct those mistakes. I guess when you are so young and transitioning to the positions we are in, people expect more from you.
While you're still just kids and have long futures ahead of you, is there something to this point in regard to your brand you can look back on and say you're the most proud of?
Phil: Everything this past year I'm really proud of. I accomplished all of the main goals I had. I made it on to HYPEBEAST, I got in Front Magazine (my first magazine with a full page of the tie dye 5-panel we did with Indcsn), my stuff being sold onto eBay, being part of this little creative moment that's going on… I mean the most profound moments thus far are having one of my shirts being sold on eBay for $400 dollars and having all the support I have. Who would of thought a 16-year-old Jewish kid from Norwalk, Connecticut who is infatuated with Dipset and floral prints would make it this far? I am pretty sure I set a precedent for something, and knowing that is pretty cool.
Kobi: I think for me just looking back and seeing how much dedication and hard work I put into the brand, teaching myself how to do everything business and design-wise at such a young age makes me super proud. Just all that me and Phil accomplished in 2011 makes me super proud.
What's your favorite item from each others collections?
Phil: Kobi's Predator Pullover was crazy, a garment that only has sleeve prints is really cool to me.
Kobi: I'd have to say my favorite item would be the first cam shirt. That's what really helped me connect with Phil. I don't know why but that tee will be forever classic from every aspect.
How do you juggle "normal teen stuff," i.e. school, girlfriends, mischief, with designing and operating a full collection? Is it something you struggle with?
Phil: Being 16 and running a business definitely has its struggles. I mean the first half of 2011 I had my dad go to the post office because I didn't have my license. So he would go for hours on end processing the orders for me. I also am taking honors and AP courses so the workload is a bit crazy. I'm kind of thankful that I have Crohn's disease and I am allowed to have a teacher come tutor me, otherwise I would definitely be really far behind. Everything else is really informal. I design when I want to, usually a month or two before I want to drop clothing. I hang out with my friends on the weekend, and sometimes they help me fold shirts and package orders. The main thing I have to figure out is shipping. I only produce as many garments as I think I can fulfill, so with gaining more exposure I have to figure out if I want to keep doing the runs I have being doing or if I want to expand with bigger runs. So 2012 will be the year of shipping for me. As for the advantages though, I am young.
Kobi: Juggling school and the brand is a bit stressful at times knowing that there are deadlines and homework that has to be done. But for the most part I balance both lives out pretty good. I mean I just feel like a normal 17-year-old with a super tight job.
Both of you are connected in different ways to Tyler, the Creator and a few other members of OF. How did you develop this relationship and how would you describe how they have helped expose your brand to a wider audience?
Phil: I was lurking the HYPEBEAST forums when Tyler dropped Bastard. Friended him on Facebook and started making skateboard montages with OF's music. Kept talking and supporting in whatever way possible. For instance I would make new music releases the theme music for the site. I finally met Tyler the second time they came to NY and gave him a bunch of shirts, beanies and hoodies. Tyler wore our first Cam shirt on stage, Hodgy wore our Connect Pullover, and Left Brain wore our Amerikan Beanie. From there we just became friends, whenever Tyler was in NY we would hang out and eat chicken nachos and waffles. All of Odd Future have definitely help me gain exposure whenever they wear my clothes, but it's just like having friends support you. I'm really proud of Tyler for all that he has accomplished last year and he is really proud of me.
Kobi: I've developed relationships with a few people in OF from hanging out with them when they come up here. They're all our age and support everything we do when and we support everything they do which helps us click I guess. The whole OF family has been a big part of my success by actually liking what I make and wearing it knowing that it would get a little exposure, which is super tight.
In five years, dertbag/Death Precision Inc. will be….
Phil: I'm going to be 21/22 so hopefully I will be continuing to do dertbag. I want to be able to employ my friends. I want to have international retailers so I can keep all online orders domestic. I just want to be like the United States Norse Projects, a "high-end streetwear" company. I want to continue to have our garments made in the USA. I want to have a warehouse/office. I want to continue to support the people I believe in. The main goal right now is to be able to live a comfortable life without any worries.
Kobi: In five years Death Precision Inc. will hopefully have a storefront, and a larger following. DPI will keep its simplicity with the same concepts, but just more matured. We will expand to denim, accessories, oxfords, etc. It sounds like every brand's future game plan, but hopefully we will have more in-store.
What's the production/development process like for you guys?
Phil: I do it all. I research my manufacturers, I go deep into Google and forums to find specific things, so it's a bit of a bother to me when kids email me trying to find a shortcut. I do all the web content by myself, I taught myself how to code. I taught myself how to use Photoshop and Illustrator. I poly bag each shirt by myself, I handwrite all my orders, I photograph all of our lookbooks, I do all of the networking, I'm self-made.
Kobi: The production process for me is very quick and complicated because I'm so impatient. If I have an idea it's almost instantly put into production. I make sure I like everything I put out before any other opinions added.
What was the catalyst for starting your own brand at such a young age?
Phil: The thing that sparked my interest was watching MTV at a young age. I remember there was like a mini documentary on Pharrell/N.E.R.D. when I was in either 3rd or 4th grade and I remember seeing Pharrell receive a BBC/Ice Cream chain from NIGO. I was like damn, I want to be like Pharrell and NIGO. So from there on I would go on the Ice Cream/BBC website every day. I would sneak on during computer lab in 5th grade and just lurk at all the stuff I couldn't afford. I remember the only thing I could buy was the skate video. Then I stumbled upon HYPEBEAST and would visit it each day. This was like 2005, I was in 5th grade. So in 6th grade my dad, who is artist Frank Foster Post (he was featured at the Woodward Gallery in LES), bought me an iron on set. So I made some "robot" typed graphics out of basic shapes. I printed those out and ironed them onto the shirt. When I was in 7th grade, I bought myself a single table top press and started screen printing because one of sister's friends did that. I would go on YouTube and see if there were any tutorials on how to do it. I was just posted in my garage hand screening shirts until 2008-09. In 2009 I had a pick up in sales and started shipping outside of the country. In 2010 I started to network on Tumblr and we came out with our Cam shirt, the "Drinking Sake on the Suzuki We In Osaka Bay." Everyone was hyped on that and we got a lot of love. In 2011 I linked up with Tyler from OF and basically the rest is history.
Kobi: Starting the brand was a spur of the moment kinda thing. Like I said, I'm so impatient and when I have an idea it has to be done as soon as possible. I had the idea because I liked clothes and I wasn't doing anything else with my life. I took a shot at it and it worked. Mainly getting inspiration from my sister.
What sort of people or brands do you look up to?
Phil: The main brand that I looked up to when I first started was a local company called Kultjah. They did like handmade shirts, they dyed certain shirts, they batik'd a little, they collaborated with adidas at one point… they were huge inspirations. The other brand is Cosby Clothing. I am a Cosby Clothing stan. I have like all photos from their lookbooks, secret interviews, product shots that stores used… I also own a fair amount of clothes from them. I loved their aesthetic and how they vanished and how no one knows about them. So shout outs to Zachary Blatt, I'm your biggest fan. Pegleg was also another brand I looked up to, I actually met the owners of that through Tyler. Schwipe from Australia was tight as well, RIP. Phil from Award Tour was a big inspiration, in one of the videos he did recently you can see my name being filled out on one of the envelopes. The dudes from Only NY were big inspirations too because they produce classic garments, and they hand draw all of their fonts for their designs. I think a lot of people can learn from them. EIKNARF was a huge inspiration for me and now I can call Frank a friend which is super surreal to me. Pete over at Raised By Wolves was a big influence on me too, the way he honored Big L with the watch was so sick to me. Jason Dill's attitude towards clothes is ill. Jordan over at MRWILSON and Safari over at Reverie Seattle inspire me from a design stand point. I really like Norse Projects from Copenhagen and their whole aesthetic that they have going. Classic garments made in Europe. They are my biggest inspirations, that's what I want dertbag to be. Something like "high-end streetwear."
Kobi:The people I look up to are the people closest to me. Philip, Asa, Mike, Ozell, Chris, Kevin, Andre and Tyler. They inspire me the most to keep doing what I'm doing which is tight just having that support. Brand-wise I look up to brands like Stray Rats, The Freed Minds, dertbag and Reigning Champ. Brands that I basically grew up on.