The New York Times: How Dieter Rams Made Braun Cool
Ahead of the upcoming book, Dieter Rams: As Little Design as Possible, The New York Times'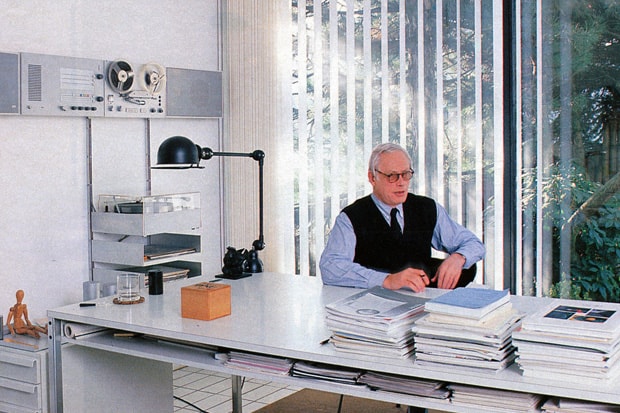 Ahead of the upcoming book, Dieter Rams: As Little Design as Possible, The New York Times' Alice Rawsthorn highlights the rise of Dieter Rams and his efforts to make Braun one of the most respected companies of its time. Having effectively paved the way for minimalist design, a foreword by Apple's Jonathan Ive makes for a suitable inclusion. While excerpts of the article can be seen below, the full article can be read here.
The easiest way to describe Mr. Rams's impact on design is to say that he made Braun the "Apple" — in other words the It-brand — of its time. And it's safe to say that Apple's designers would consider that a compliment. Not only did they design the digital keypad of the iPhone calculator as an homage to Mr. Rams — it is a replica of the 1977 ET44 calculator he developed for Braun with his colleague Dietrich Lubs — but Jonathan Ive, Apple's head of industrial design, has written the foreword of "As Little Design as Possible."

It is worth buying the book just to read his description of his first encounter with Mr. Rams's work, a 1972 MPZ 2 Citromatic juicer in his parents' kitchen. "It was clearly made from the best materials, not the cheapest," he wrote. "No part appeared to be hidden or celebrated, just perfectly considered and completely appropriate. At a glance, you knew exactly what it was and how to use it. It was the essence of juicing made material: a static object that perfectly described the process by which it worked. It felt complete and it felt right."

As Mr. Ive points out, Mr. Rams's achievements are all the greater for having been realized within the constraints of mass-production. He regards Mr. Rams as being "utterly alone in producing a body of work so consistently beautiful, so right and so accessible."

Quite right, though he could not have done it without the support of his colleagues. When he joined Braun in 1955, Mr. Rams had every intention of continuing his career in architecture, ideally in urban planning, but Braun was a remarkable company. It was run by two brothers, Artur and Erwin Braun, who had inherited it from their father. Both progressive employers, they provided generous pensions and free health care for their staff. Artur was a gifted engineer, who ensured that Braun was at the forefront of postwar advances in electronics, and Erwin had a particular interest in design. By the time Mr. Rams arrived, he had forged a collaboration with the Ulm design school, run by the gifted designer, Hans Gugelot.
Join Our Discussions on Discord
The HYPEBEAST Discord Server is a community where conversations on cultural topics can be taken further.