adidas Originals Forum Crest Hi by Frank The Butcher
Alongside adidas Originals, designer and creator Frank The Butcher unveils his latest collaborative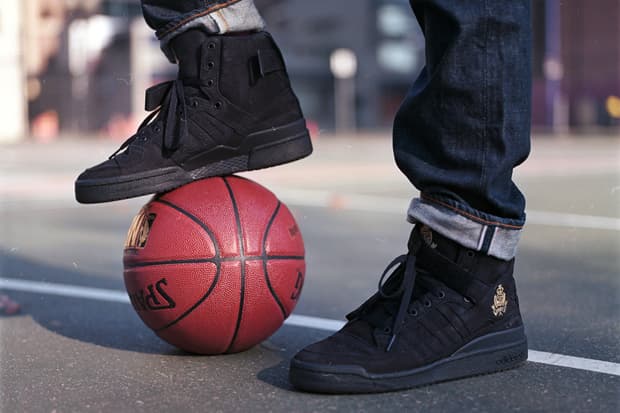 1 of 3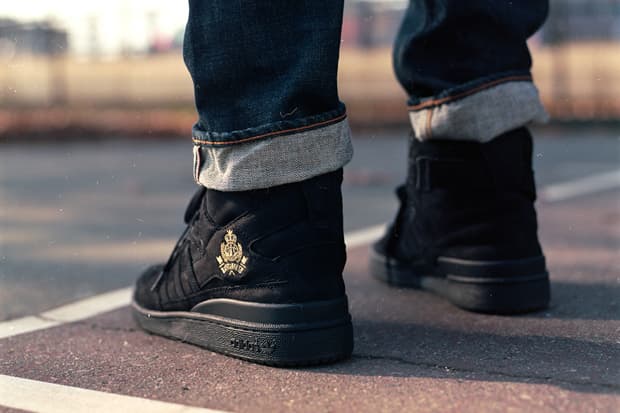 2 of 3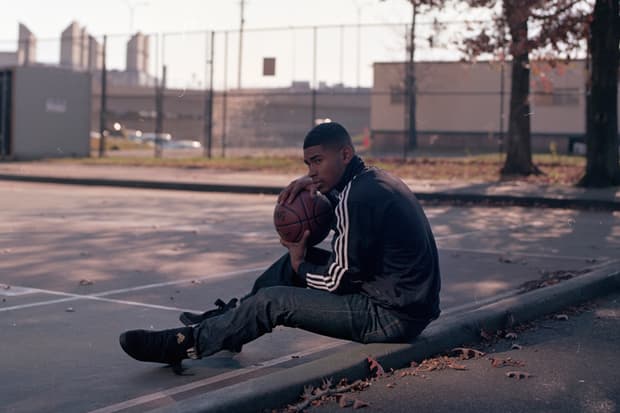 3 of 3
Alongside adidas Originals, designer and creator Frank The Butcher unveils his latest collaborative effort working with the storied Forum Crest Hi. Going far beyond the overused terminology of "deadstock" and "retro," Frank The Butcher resurrected the nearly obsolete Forum Crest Hi model, reworking it in a series of tonal iterations – Lead, Cardinal and Black. A project that has been nearly two years in the making, the elusive Forum "crest" embroidery is reapplied in its traditional fashion to the upper ankle and tongue.
Each of the three colors is mocked up in a tonal soft suede upper with the black colorway limited to a Boylston Trading Company exclusive. For Frank The Butcher, the inspiration of the adidas Originals Forum Crest Hi project extended far beyond simply churning out another overdone, sub-par collaboration. It began with a deeply rooted passion and childhood memory of growing up around the iconic sneaker and the Boston-based culture that surrounded it during the early '90s. Check out an editorial excerpt below with Frank speaking on the forthcoming release. You can read the entire piece in its entirety here.
I grew up 50 miles west of metro Boston in a city called Worcester, MA. Just to clarify, Worcester is not a suburb of Boston in the literal proximity sense, or in the "green grass & white picket fence" sense of the word. My hometown was the stereotypical urban experience that would either sharpen your sword and harden your armor – or break you down if it got the best of you.

Elementary school is when I began to take notice to what the older guys in my neighborhood were wearing. They became the bar and were clearly influenced by hip-hop culture, which was the native language of my 4-block radius. Inner city Boston was notoriously known for their loyalty to the trefoil and that radiated up the Mass Pike through friends, family or visits to the nearest "big" city.

The swoosh's stronghold wasn't fully developed yet and it was a common occurrence when an older brother or cousin would try to deter you (sometimes with threats and intimidation) away from anything that didn't bear 3 diagonal stripes secured to its sides. My first memories of A-Dogs (a Boston term for adidas way back) were the obvious Superstar popularity of the early and mid-80s. As much as I appreciated the shell toe it really didn't move me – I wore them but was one step outside of the age group that really wore them.

Like any northeastern city, there was a hustling and drug dealing culture that fueled the neighborhood's fashion sense. Dealers were decked in the latest and greatest regardless of the price tag. The one shoe that was introduced to me as a direct result of this illegal fashion show was the adidas Forum, a basketball shoe that was applied to a street life uniform even when worn hanging out at the schoolyard courts.

One day, around 1990-91 (estimated – hard to know at this point) I noticed some hustlers wearing what seemed to be high Forums that were a tonal navy blue with a "crest" embroidery on the ankle and tongue. A small detail that might have went otherwise unnoticed by most people – but to me they epitomized hood luxury at an unheard of hundred some odd dollars at retail. I was instantly infatuated with the shoe, mostly for what this shoe represented – elevated status.