686 x Scion Numeric xB
Everything has a purpose at 686. We don't do things just 'cuz, we do it because we want to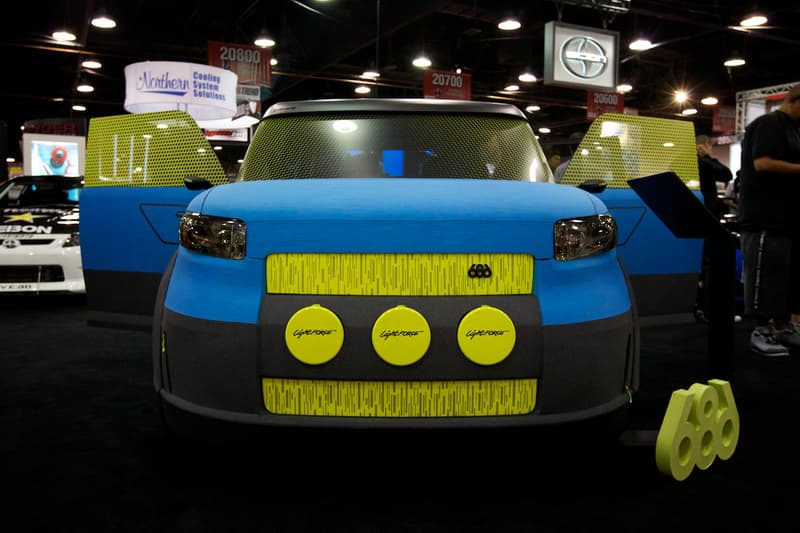 1 of 22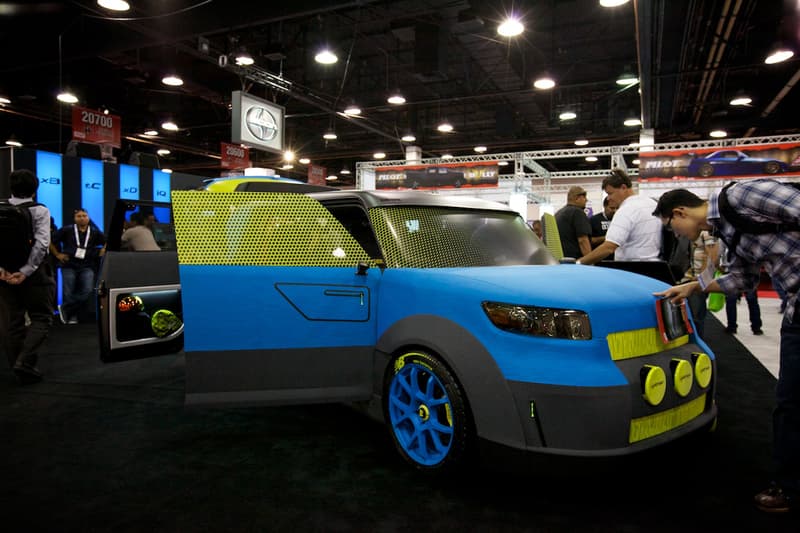 2 of 22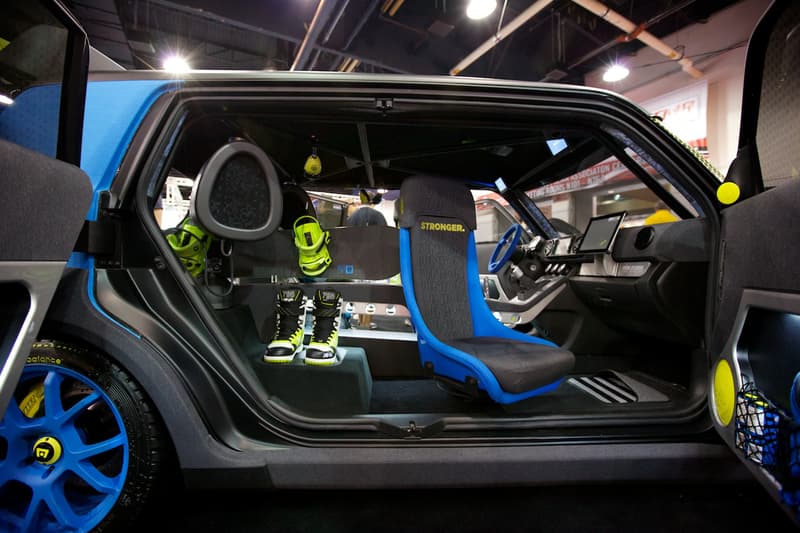 3 of 22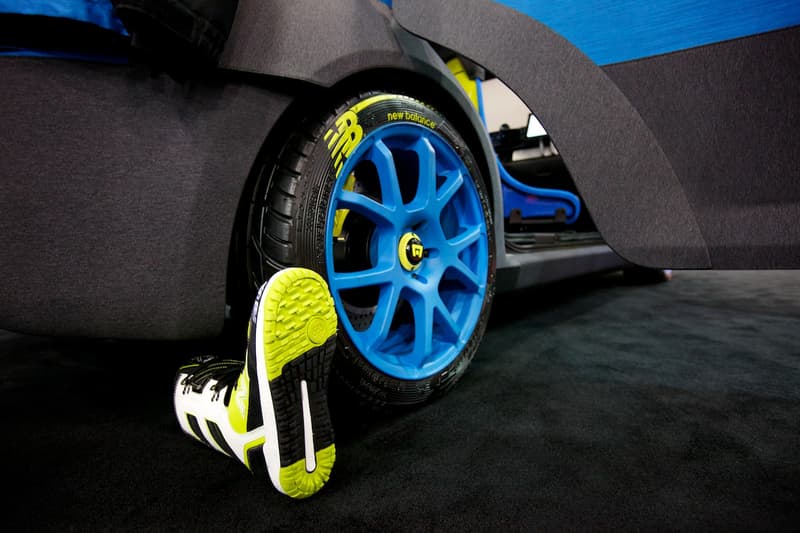 4 of 22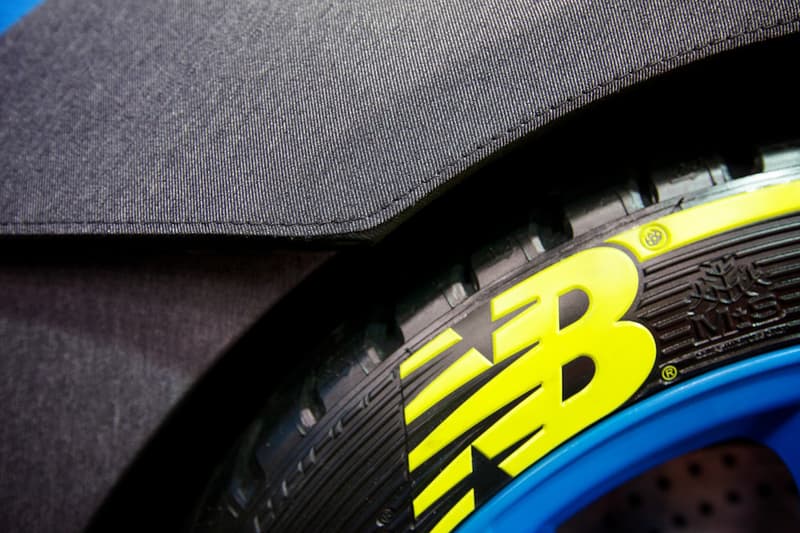 5 of 22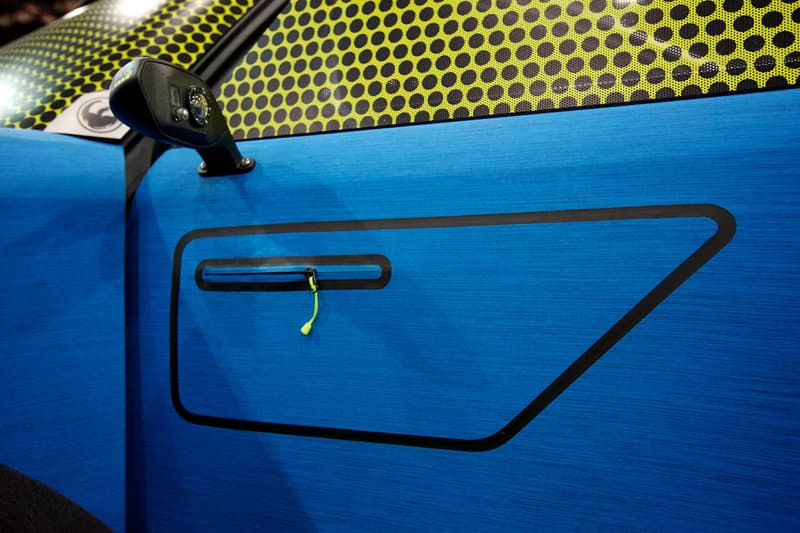 6 of 22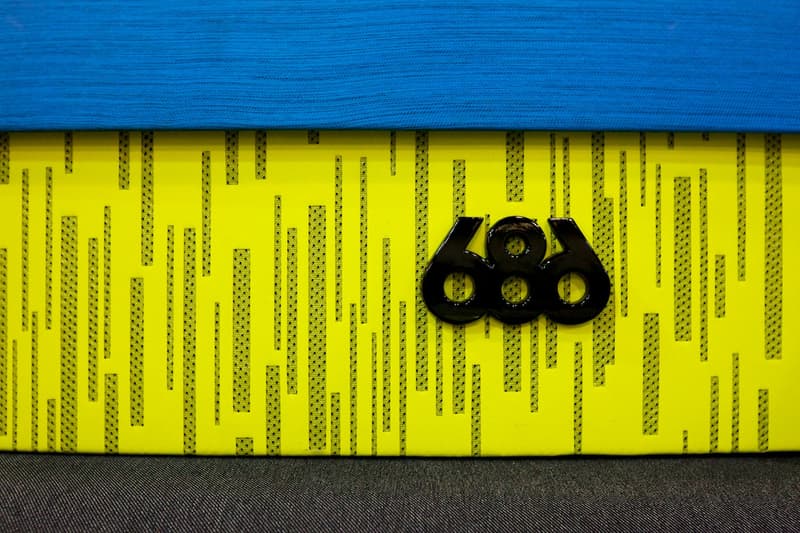 7 of 22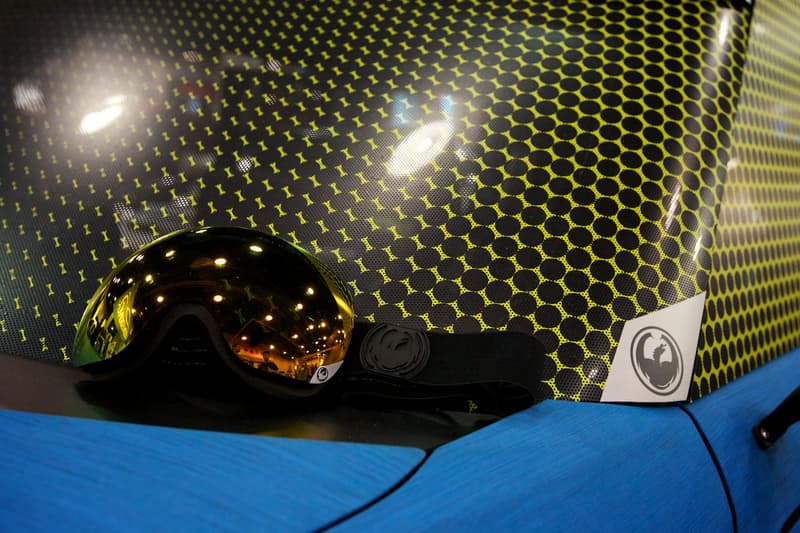 8 of 22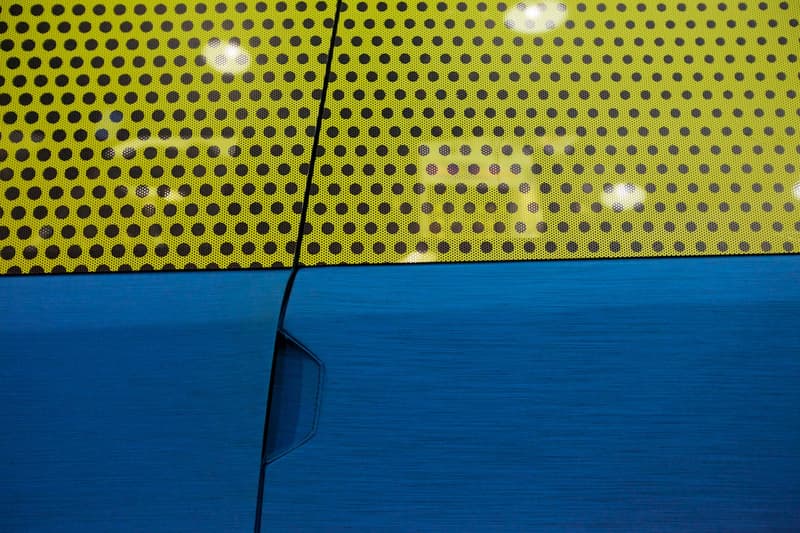 9 of 22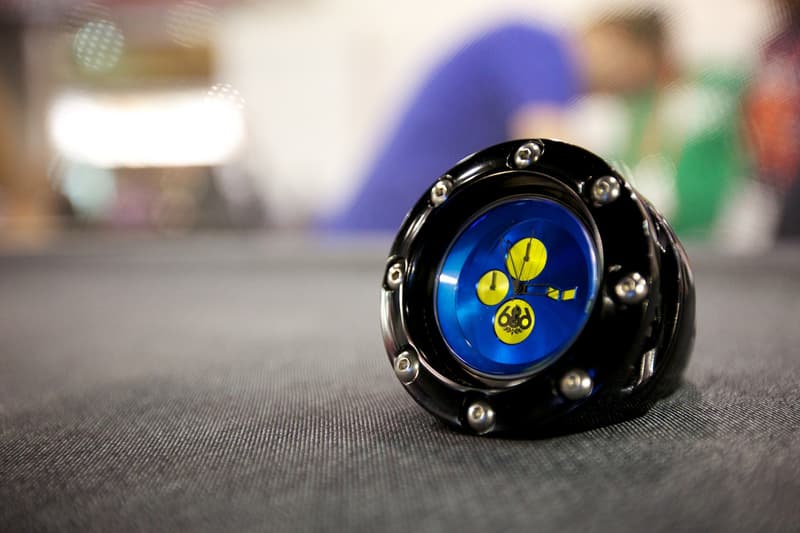 10 of 22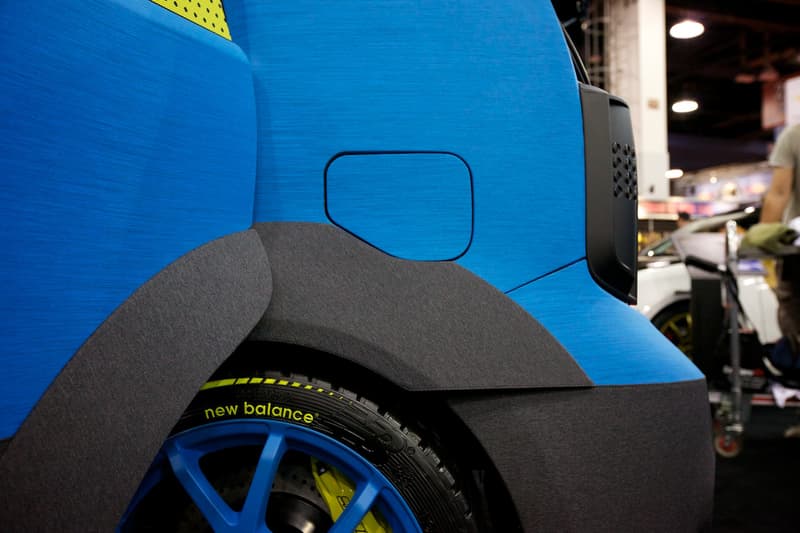 11 of 22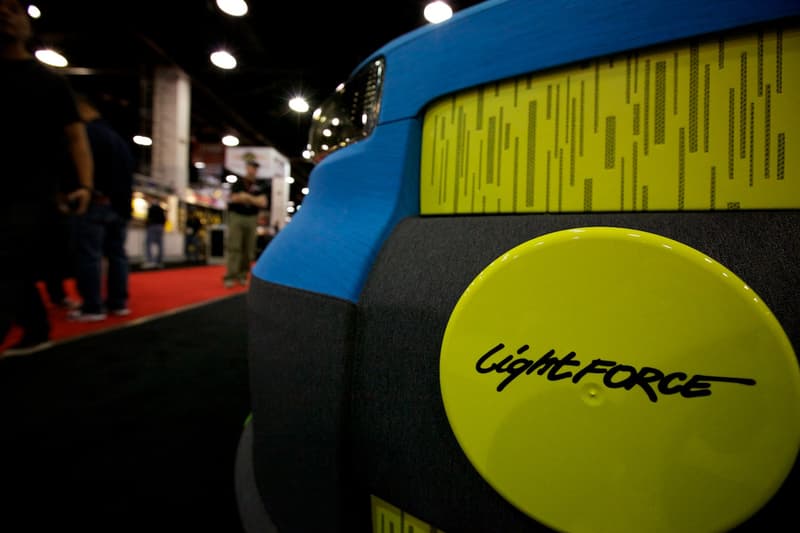 12 of 22
13 of 22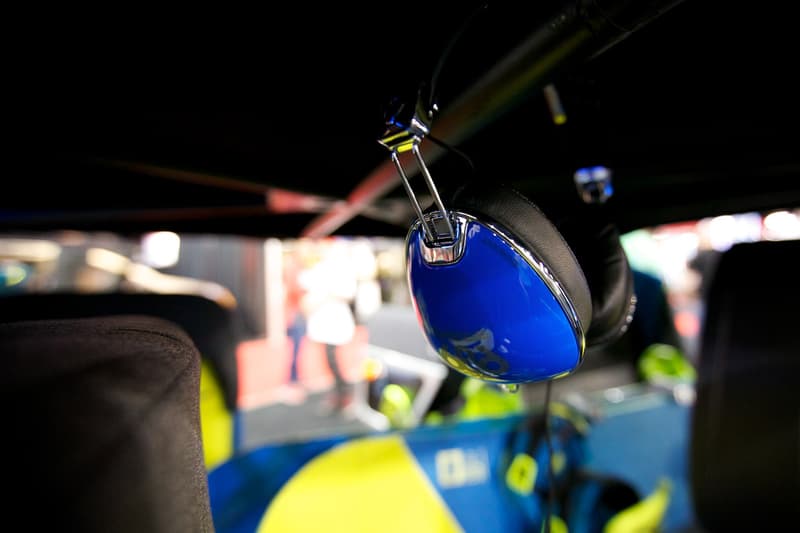 14 of 22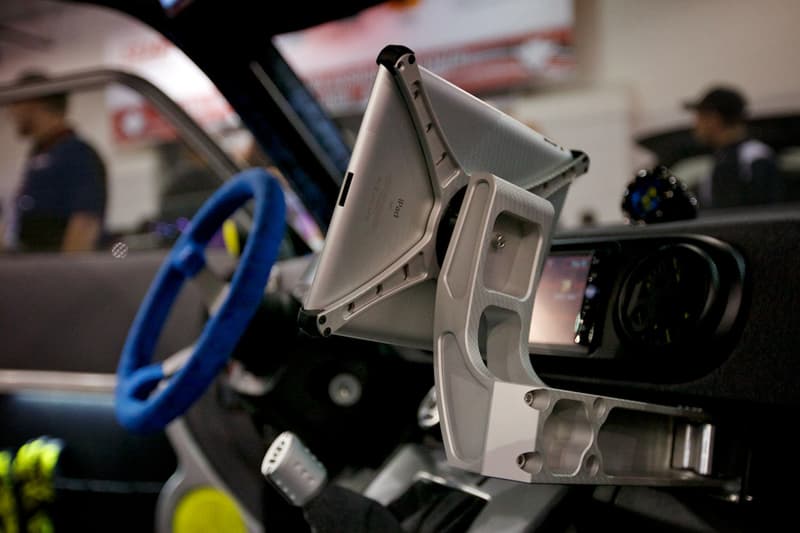 15 of 22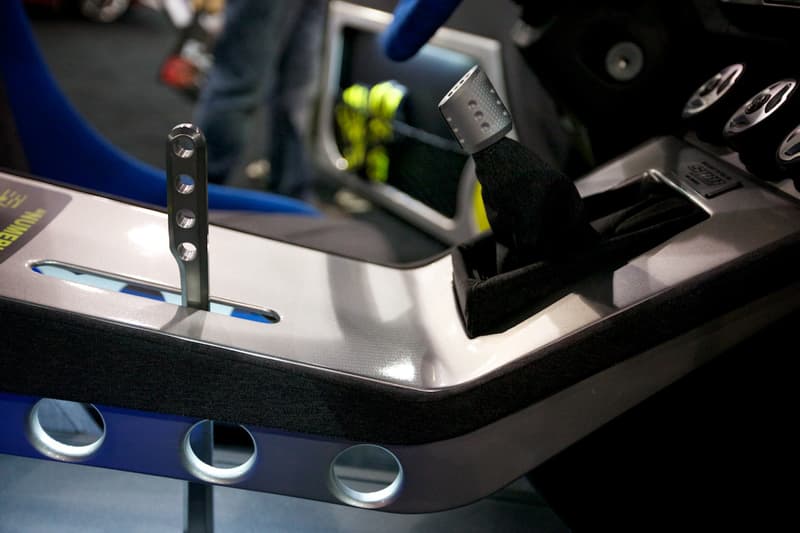 16 of 22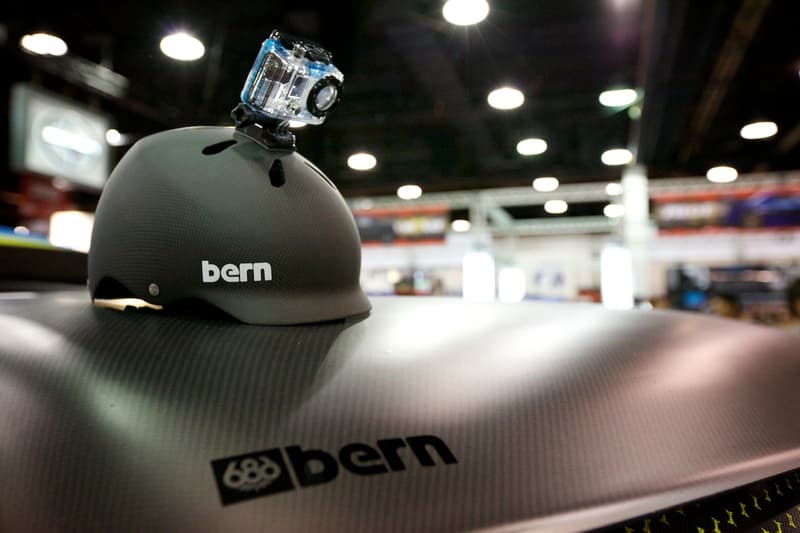 17 of 22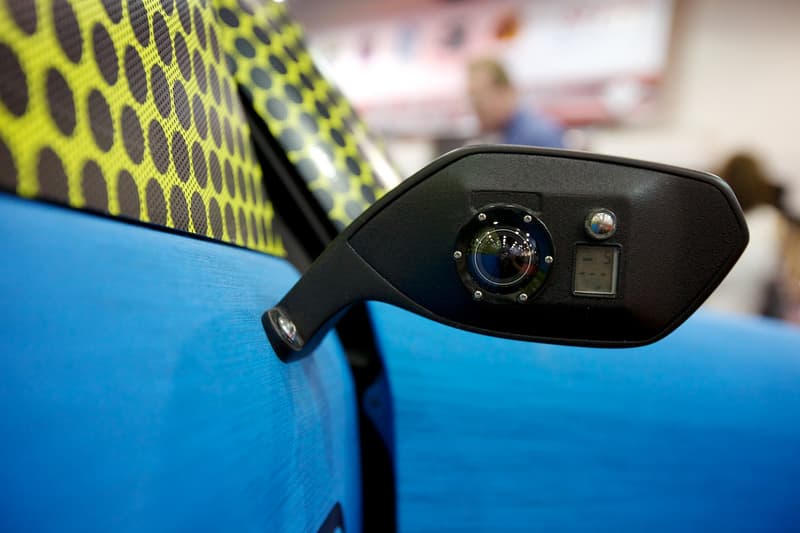 18 of 22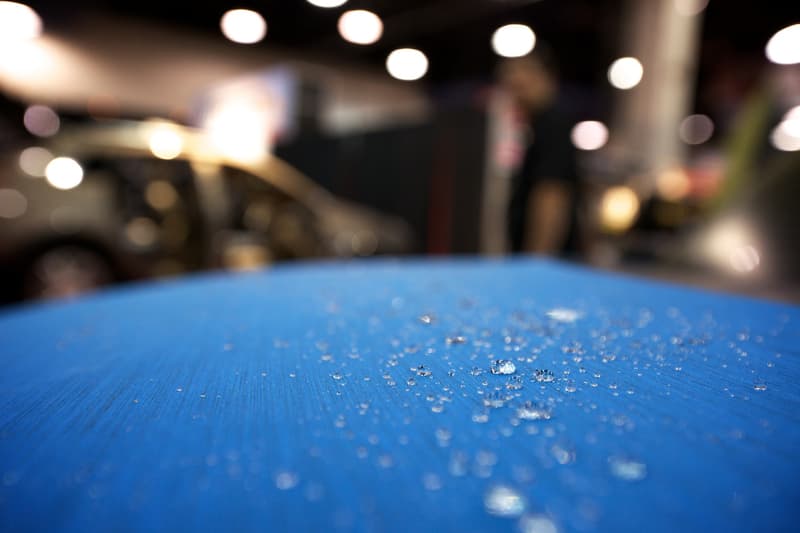 19 of 22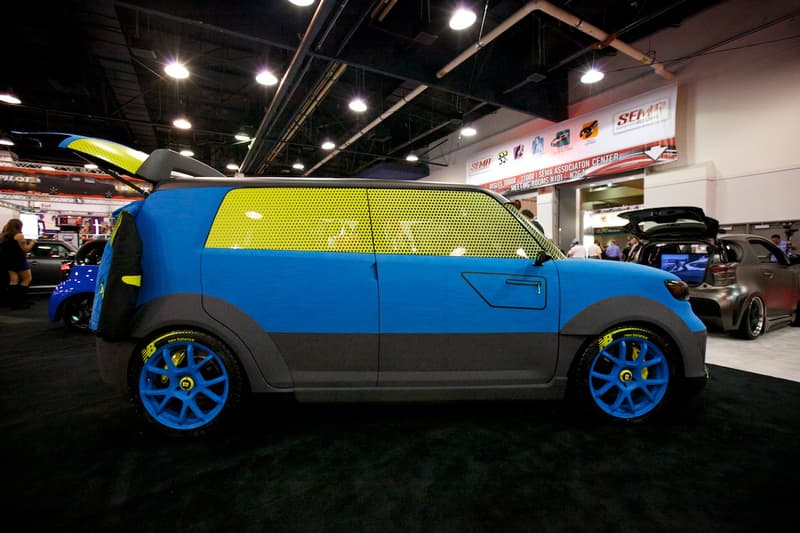 20 of 22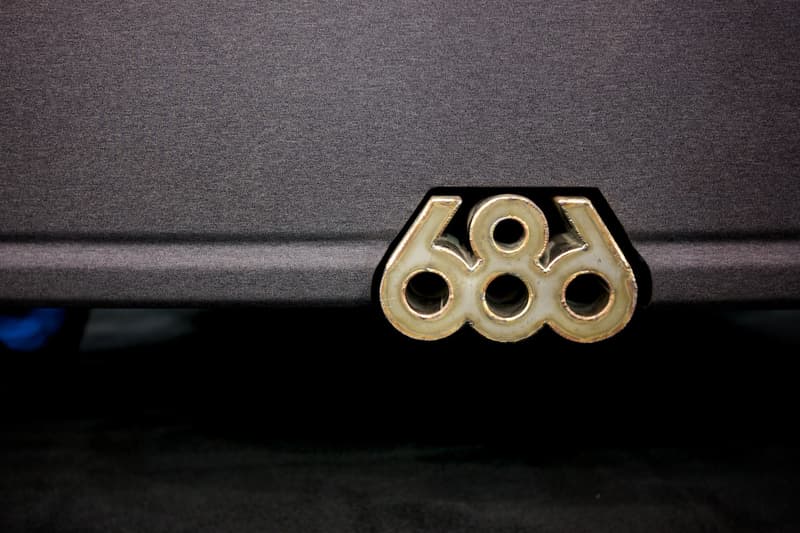 21 of 22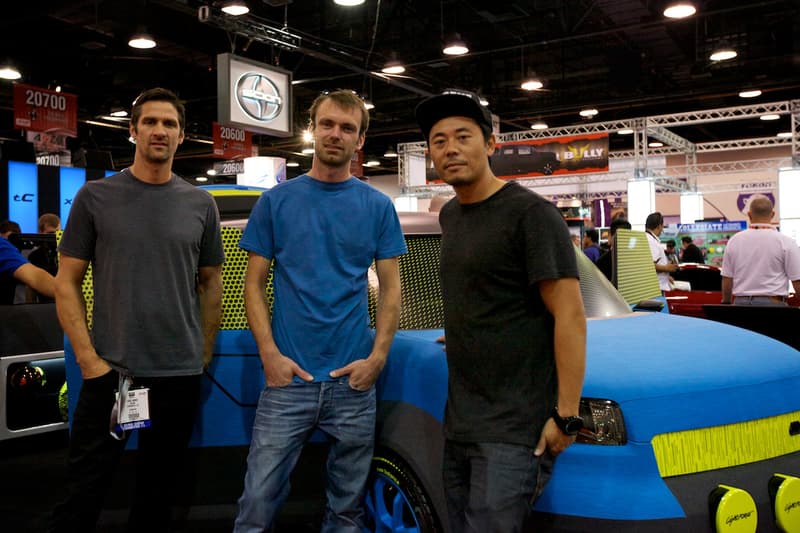 22 of 22
Everything has a purpose at 686. We don't do things just 'cuz, we do it because we want to constantly innovate and keep heads thinking. When we were designing the 20th Anniversary collection, I thought it would be cool to tell a story on how each year help define the brand. There were a lot of people that have supported our vision whom I'm completely grateful, but I chose 20 influencers from 1992-2012 that made the mark. Since 686 is about moving forward and not being confined to a box, we brought all of the year's full circle to one product. For 2012, we worked with Toyota Motor Company and developed a concept car that did just this. Words cannot explain the complexity in nature of what we wanted to do. We didn't just give it a cool paint job, add some snow tires and call it a day. We started from ground zero and re-created the car into a winter story around snowboarding. 686 proudly present the first of its' kind, The 686 Scion Numeric Snowboarding Concept Car.
686® teamed up with Scion Racing® and Spin Imaging® to develop the one-of-a-kind custom winter masterpiece. Never before has a car been re-created, re-developed and re-invigorated in such an unique manner. Each aspect of the build was directly inspired from a product and brand that's progressively pushed skateboarding or snowboarding to new levels.
Each involved brand brought a unique twist to Numeric's unique look. The snow specific tires reflect NB686® snowboarding boots and are branded as New Balance® tires. The top of the car is designed like a Bern® protective carbon fiber helmet, complete with their patented brim technology. The windshield is designed from Dragon's APX® frameless goggle and offers full peripheral view inside the car. The Sparco® modified seats are inspired from actual Union® team snowboard bindings and are constructed in a high-back cup shaped form. The sound system is engineered and designed by the Skullcandy® team, which used their premiere Aviator headphones as inspiration. GoPro® came in with their POV expertise in visual racing mirrors and interior mapping. Vestal® watches and their ZR-3 Chronograph inspired the custom built time gauges. The devil is in the details and Freewaters® sandals clearly did this in the first ever heated floor mats. BOA® Technology added their "dialed" in fit to the cars heating and cooling system. Recco® Avalanche Rescue systems supplied their sophisticated radar technology on the road and mountain terrain. Blind® skateboards legendary artist, Marc Mckee provided his custom touch to the interior panels. To finalize the winter shred story, 686's technical textile background pushed manufacturing boundaries by successfully wrapping the world's first and only fully functional waterproof and breathable snowboarding outerwear vehicle, complete with stitched panels, laser welded seams, waterproof zipper and mesh venting.
"The 686 Scion Numeric is a dream come true, says Michael Akira West, president and creative director at 686, "What better way to celebrate our twentieth anniversary by doing something that's never been done before? Every part of this build has a story and a separate product that it was inspired from. I'm psyched we were able to show it to the world, our way."
"The 686 build is incredible," says Steve Hatanaka, Scion auto show and special events manager, "The collaboration of the action sports lifestyle and automotive is a perfect fit for the Scion brand! The hard work of so many people and brands came together to make it happen, and we are very proud of the outcome. It is one of the most unique cars we've done to date and the synergy of the final product is amazing. We look forward to showcasing it during the auto show season, with tuner fans and at the action sports shows around the world."
Eric Bond, Owner of Spin Imaging, who pulled it all together on the car build says, "Of all my years in the motorsports business, I've never seen anything like this…ever. What stokes me out is how we were able to bring incredible partners into this build."
Numeric made its automotive debut in Las Vegas at the SEMA car show. The action sports industry will get its first look at the vehicle in the 686 booth at SIA in Denver from January 26-29, 2012. The car can also be seen at the upcoming Toyota World Conference from November 14-17, the LA Auto Show from November 17-27, the Detroit Auto Show from January 5-15, 2012 as well as the Chicago and New York auto shows in early 2012.
Sponsors and participants include: 686 technical apparel, Scion Racing, Spin Imaging, MV Designz, Rokform,Roland Sands Designs, Light Force, Skullcandy, New Balance, Freewaters, Go Pro, Union Bindings, Cadence Apparel, Dragon Alliance, BOA Technology, Bern Helmets, Vestal Watches, Blind Skateboards, and Recco Avalanche Rescue System.
686 x New Balance Wet Race Tires
Before snowboarding and skateboarding, I was a runner. Running allowed me to have a goal in mind and created an end point in finishing the journey. I think it was one of the reasons why I was so into sneakers. If you didn't have the right pair, you were screwed; both physically and mentally. My shoe choice for running was New Balance®. If you had wide feet or skinny feet, NB had a shoe for you. Hell, New Balance was legit enough that doctors even prescribed it to their patients. In fact, no other footwear company in the world has over 100 years in classic American heritage and manufacturing experience. When I wanted to bring the 686 Times line to the next level and make it really extraordinary, I immediately thought of NB. In 2010, we introduced a winter collection composed of outerwear, footwear, boots and accessories. The collection was a perfect combination of historical legitimacy, quality craftsmanship, technical wisdom and progressive minimalist design. For 2012, we're working towards our 4th season in producing limited New Balance 686 snowboarding boots at select stockists. Since NB was originally founded as an arch support company over 100 years ago, we thought it would be cool to showcase their story into the car's foundation, which is the wheels and tires. We designed the tire treads to emulate the treads in our NB686 snowboarding boots. New Balance® wet race tires 225/40R18, Motegi® 18" rally wheels powder coated in Pool Blue slub texture with Acid TRD big brake callipers.
686 x Dragon Frameless APX window System
I started snowboarding through my experiences with skateboarding. The juxtaposition of the city and the mountains was at the core of this; I used what I learned from the streets of Los Angeles and brought flavor to the mountains. A key milestone for this philosophy within the brand was when we partnered with Dragon Alliance in 2005. It was literally the very first collaborative project in our industry. We brought it to the next level and incorporated a built-in pocket in the jacket for the goggle and also included a custom Dragon x 686 DX goggle. I didn't just want to flip a graphic; I wanted to make an entirely new invention for snowboarding. That was nearly 10 years ago and on the eve of our double decade, I felt it was a great time to up the ante once again. With the contribution of Dragon's Director of Product, Mike Tobia and founder and CEO, Will Howard, we brought in their revolutionary APX® frameless Infinity Lens goggle into the Car's frameless window system. The entire peripheral vision of the car is meant to be seen without any obstruction from the inside as well as the outside. In addition, for Fall 2012, Dragon x 686 will be releasing an APX® thermograph™ shell jacket that speaks the same language of modern and minimalist design.
686 x Vestal Custom Clock
After we introduced the first collaboration in the industry back in the early days, it seemed like all eyes were focused on what we would do next. Although it was great to keep heads guessing, it definitely wasn't planned this way. Since we're mainly a one season business, we have a lot to prep ahead of time. In the outerwear game, we design nearly two years before anything goes to market. As much as we'd like to know what's going to hit 24 months from now, we simply don't. We ignore what others are doing and listen to what our riders and fans want and most importantly, create from what inspires us. Our good friends at Vestal Watches were also doing that, they were all about creating timepieces and accessories for the musically-inspired individual. Rock music was their core, so in 2006, we merged our stories and created a hybrid leather and twill jacket that was fully functional and waterproof. As with all our collaborations, we flipped it to include something unique, in this case a built-in watch pocket and a custom Vestal x 686 leather banded watch. In celebration of our twentieth anniversary in the car build, Vestal came in and designed a 686 commemorative ZR-3 clock in our custom Acid and Pool Blue slub fabric colorway. Roland Sands Designs encased it in a custom black coated stainless steel enclosure, with a riveted glass face. The custom Vestal 686 ZR-3 watch in matte black will be available to only 25 pieces worldwide at www.686.com in Fall 2012
686 x Union Binding Swivel Seats
I'm personally drawn to people and brands that relentlessly try to perfect their craft. It doesn't matter what industry, just as long as they passionately want to be leaders in the space by providing a superior product or service. One such example is an Italian brand based in Seattle, WA called the Union Binding Company. In 2004, Union founder, Martino Fumagalli, decided it was time to connect the rider through superior comfort, progressive performance, and with dependable and durable components. As the Union mantra says; "The perfect binding is more than a mechanism. It's more than a tool. It's more than the sum of baseplate, highback and hardware. The perfect binding is a catalyst to creating the ultimate connection between rider and board – and that connection spells freedom." For the custom car build, we brought this same mentality to the seats of the car. We worked with Sparco and Spin Imaging and designed it to match the very limited Union 686 friends and family binding, which will be released in Fall 2012 only at www.686.com. Union snowboard bindings are meant to be customized to properly fit in all riding conditions. We believed in the same versatility of the seats, making them able to swivel from one side to the other. Rotate them to the front of the suicide doors to easily change your boots or hang with your homies in the parking lot. Rotate them to the front and you're ready to start driving.
686 x Skullcandy Aviator Soundsystem
"A decade of individual freedom" was the motto for our 10th anniversary in business in 2002. It was a turning point for us as everything started to click with our team, product, retail, manufacturing, marketing and sales. Yes, after 10 years of blood, sweat and countless tears, we were jamming. The cool thing was that we did it on our own terms. Around the same time, Rick Alden created Skullcandy out of his basement in Park City, Utah. Rick had previously founded Device bindings, so snowboarding was at the heart and soul of his endeavor. Rick wanted to make a unique product and tell great story relative to snowboarding and skateboarding. What came next was nothing less than incredible as there now the #2 leading headphone company in the world. For our twentieth anniversary in 2012, 686 and Skullcandy bring the past back by introducing there premium Aviator headphones into the cars overall soundsystem. Spin Imaging recreated the headphones as actual Aviator Pods complete with detailed wired interface connection. Skullcandy x Scion Racing x 686 will be releasing limited edition FIX and CASSETE styles in the same Pool Blue texture and Acid colorstory for Fall 2012.
GoPro x 686 Front/Rearview Mirrors
Back in 2002, while on a surf trip in Australia, Nick Woodman wanted a better way to capture his experience as more than moments in time. With the aspirations to someday "Go Pro" in surfing, Nick invented an invisible camera that you'd have without the sense of knowing it was actually worn. Hence, GoPro was founded and is now the leading Point of View (POV) camera company in the world. For the most part, great ideas are made when you're actually experiencing the journey first hand. It starts with the "what if's" and then sometimes leads to the something much more. 686 started from a snowboard trip to Big Bear in 1992, while Mike West was going to school in Los Angeles. His background in skateboarding and interests in footwear and apparel quickly led to new ideas in the world of snowboarding apparel. The juxtaposition of the city (street) and mountain (snow) lifestyle bred into a hybrid of technical apparel that could be worn in all conditions. The mantra that both GoPro and 686 share is from the user perspective. Passion drives Innovation and Innovation leads to new experiences that aren't just told, but lived. For 686's twentieth anniversary Numeric concept car, GoPro came in and created racing front and rear view HD camera mirrors complete with visual monitors. Inside there's a built in cradle for a custom GoPro x 686 HD Hero camera, which will be released in Fall 2012 at www.686.com.
Since Michael Akira West first stepped on a skateboard in the early '80s, he always had quirky ideas. Mike spent most of his time street skating in Los Angeles and Venice Beach, until 1985, when a good friend introduced him to snowboarding. The concept of actually skating on the snow changed Mike's life. Throughout the following years, Mike worked and rode at a local mountain in Big Bear, listened to punk-alternative, hip-hop, and jazz music; collected loads of sneakers, artwork, vintage clothing; and finished school at the University of Southern California. Over years of living this lifestyle, Mike learned one important thing.

"Why do you have to work and then play? Can't you do both at the same time?" And that's exactly how things got started.

On November 13, 1992, the 686 technical apparel company was formed. The 686 name comes from a crucial date in the life of Mike's grandmother (June 6, 1986) and was the age Mike started his company (6+8+6). Since the beginning, 686 has been about providing the riding community innovative and fashionable outerwear and technical apparel inspired directly from the same urban and mountaineering principals it was founded upon. The company's "more than you expected" philosophy of providing riders with progressive products is world known. Independent DIY ethos, controlled growth, modern design, and an obsession to make products better is what 686 is all about.

You can follow Mike West through his HYPEBEAST blog here.
Photography: Brandon Shigeta / HYPEBEAST