The Lovewright Co. - Grown Man's Mixtape
The Lovewright Co. presents their first musical interpretation in the shape of the Grown Man's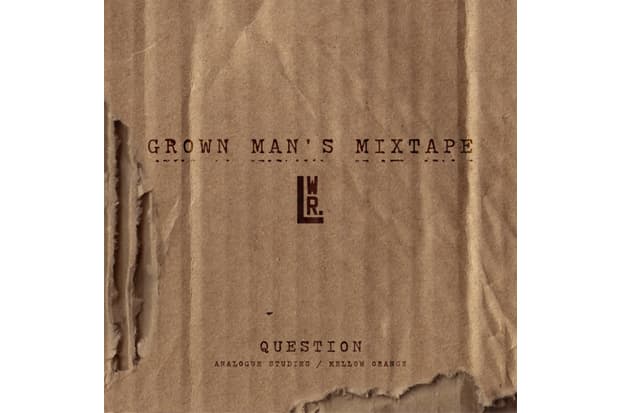 The Lovewright Co. presents their first musical interpretation in the shape of the Grown Man's Mixtape. The piece is an eclectic mash of soul/funk rarities which were selected bt the San Diego Staple, QUESTION. Here are some words on how this collaboration first started.
"I first met QUESTION on a Thursday night while trying to hustle my first job at the now legendary Bar Dynamite in San Diego. I spent months at the bar and I was able to witness more than a few of his Thursday night sets. I would describe them as nothing less than masterful, on time and "in the pocket". I remember vividly, simply standing back and watching 100 or so people in the small living room that was Bar D, lose their minds and give up their bodies to the man behind the glass. When Question was on the set, he was sure to bring the cure for what ailed you.

With an uncanny ear (and eye) for detail, and a brain that really doesn't shut off, it's no wonder he has been able to build an amazing catalog of work both locally and overseas. The man knows his shit and handles his handle."
Tune in below!