Hey guys! Just wanted to announce that The Other Duck is having a fashion show on Friday, January 25th @ Avalon in Hollywood. Check out our designs! We hope you like them =)
Here's the flyer for the show!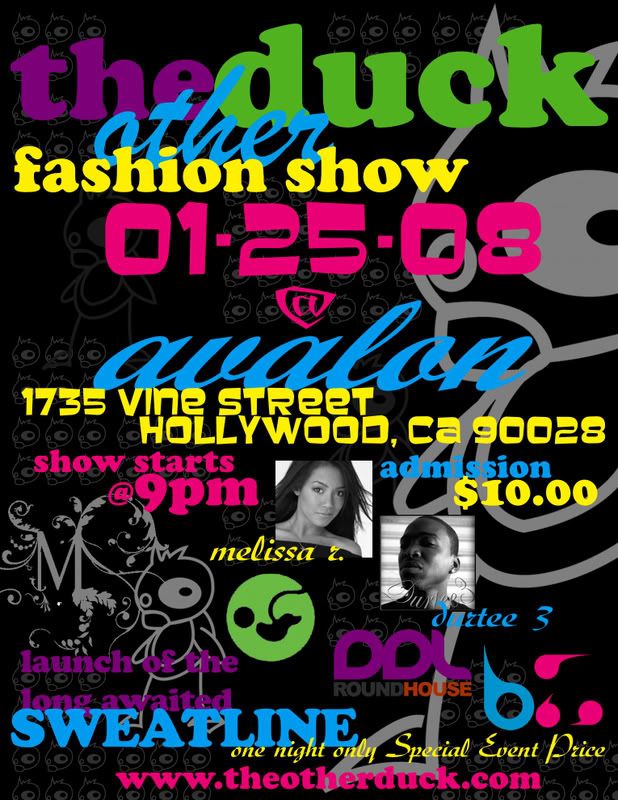 We have performances by dance groups and singers--including a solo by Melissa Reyes of the Search for the New PussyCat Doll show.
Come check us out =)
Visit
www.theotherduck.com
for videos, and more designs. Hope to see you all at the show!!!!