PAYPAL GIFT or 4% extra for paypal fee or meet up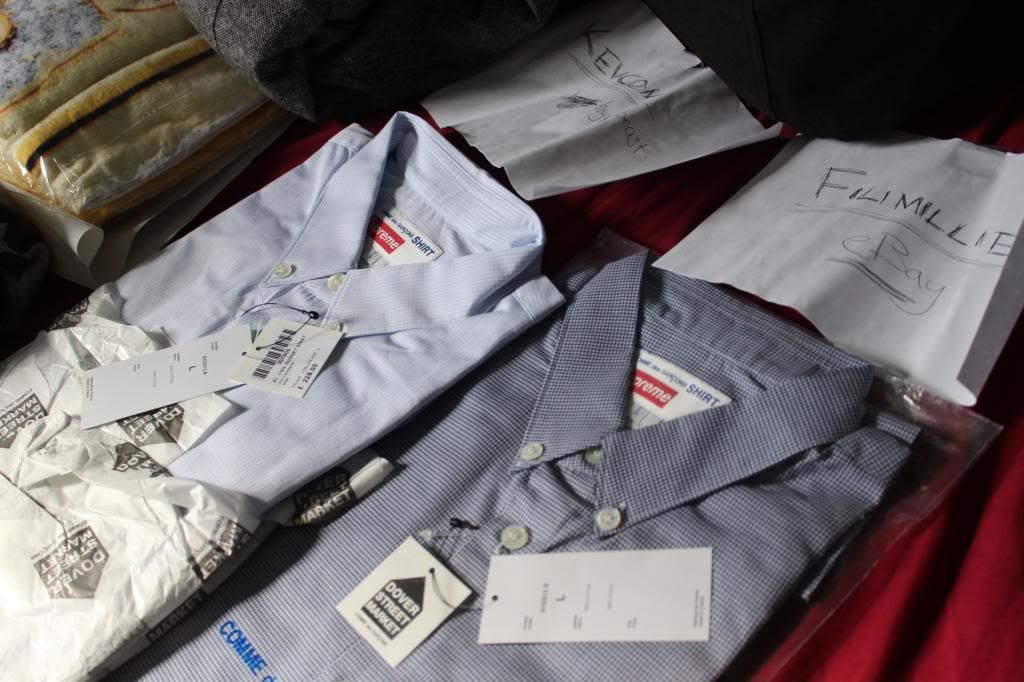 MEDIUM Box logo hoodie - CAMO - SOLD
LARGE Grey Pile lined shirt - SOLD
LARGE Grey CDG gusset L/S shirt - £225
LARGE White CDG gusset L/S shirt - £225
LARGE Pink Schminx coach - SOLD
LARGE Navy Schminx coach - SOLD
UK 10/US 11 Supreme/nike tennis SB - SOLD
Bling logo towel - £30
Camel 5 panel - SOLD
I only sell authentic items and I have a 100% feedback on ebay that I've consistently sold supreme items on. 
I can direct you to the eBay page feedback and I can also take more pictures of the item you want upon request.
Meet ups in London (Central/Greenwich/Woolwich Arsenal)
and also in Kent area, currently residing in Chatham.
UK: £10 clothes/shoe
UK: £5 accessories
International: £15/£20 clothes/shoe
International: £10 accessories
If your buying multiple items we will work something out
LARGE Grey CDG gusset L/S shirt - £230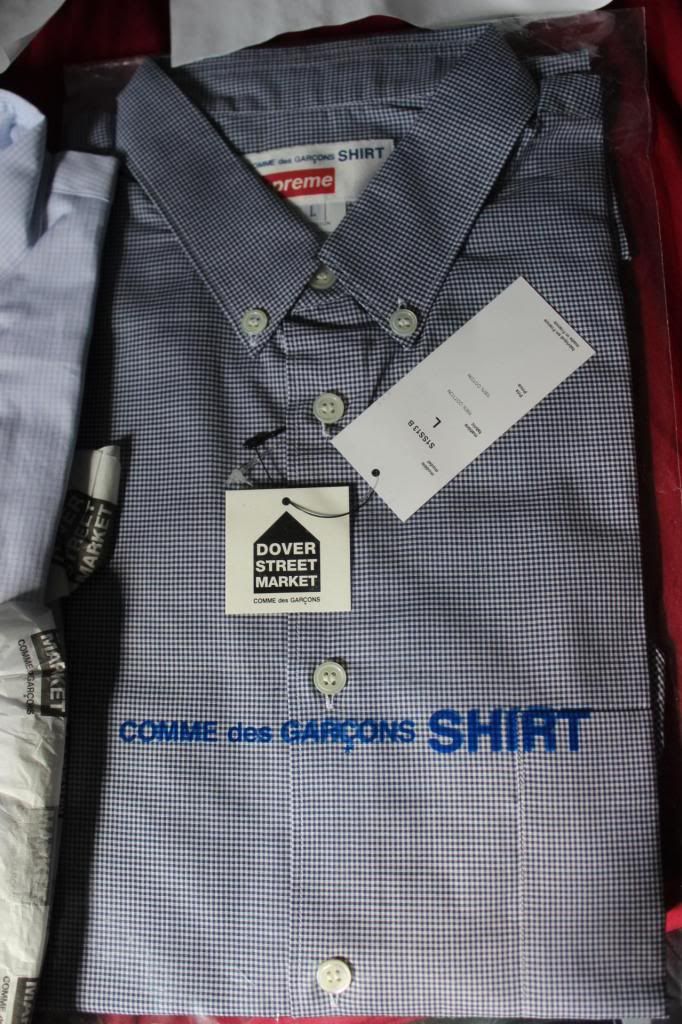 LARGE White CDG gusset L/S shirt - £230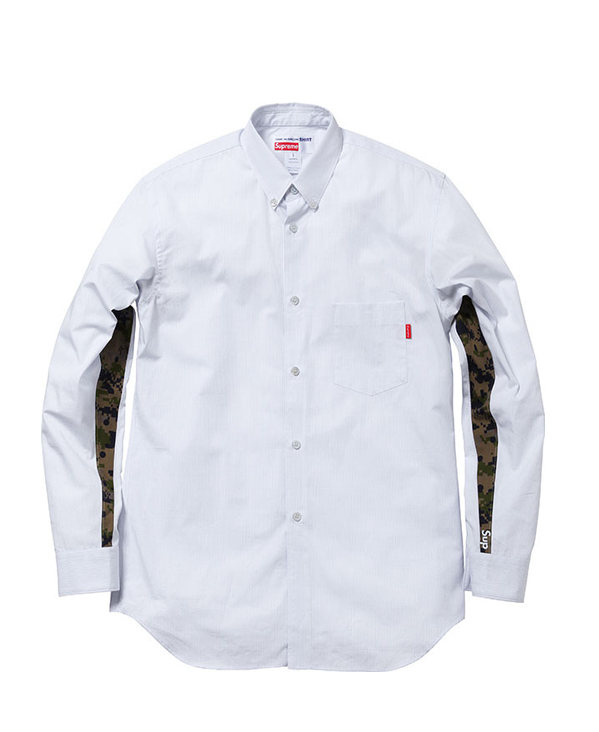 Bling logo towel - £30
MESSEGE ME FOR MORE PICTURES ON ITEM YOUR INTERESTED / OR ANY OTHER QUESTIONS