[CENTER]
Alessandro Dell'acqua High Top Sz. 7.5 -
BIN/$325

ONLY Accepted payment methods:
CONCEALED CASH
WESTERN UNION
MEET-UPS IN NEW ORLEANS ONLY!
OFFER AWAY![/CENTER]
Below I have provided links, because the pictures I've taken are pretty large. Also, I apologize for the horrible pics. I borrowed my friend's camera(which sucked), and had poor lighting. I will try to re-up on better pictures later. Some were taken with flash, and some without as you can see.
These shoes were worn only once very lightly for about 2 hours, and has been in my closet tucked away for some time now.
Retail is $390, and these aren't easy to come by. Especially at mens Sz. 7.5.

-Snap and hook-and-loop closure.
-Combination leather and fabric upper.
-Textured rubber sole.
-Made in Italy.
-1" heel.
-5 1/2" shaft.
-12 1/2" circumference.
-17.00 oz.
Here are the product images: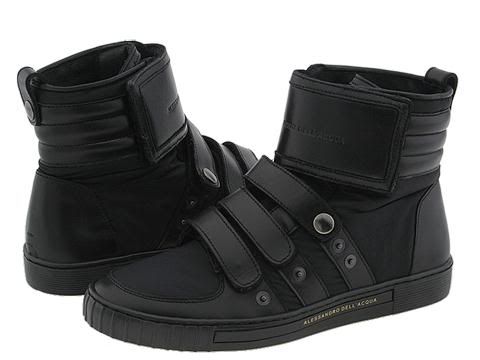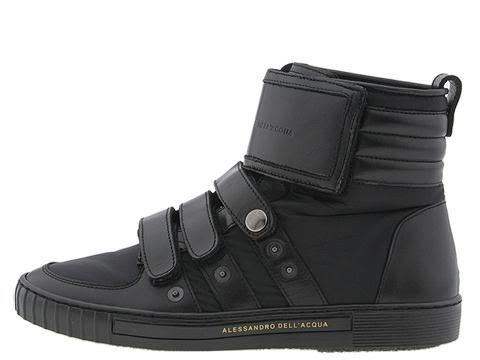 Here are links to my various photos:
http://img.photobucket.com/albums/v643/i2525s/DSC02938.jpg
http://img.photobucket.com/albums/v643/i2525s/DSC02936.jpg
http://img.photobucket.com/albums/v643/i2525s/DSC02937.jpg
http://img.photobucket.com/albums/v643/i2525s/DSC02945.jpg
http://img.photobucket.com/albums/v643/i2525s/DSC02946.jpg
http://img.photobucket.com/albums/v643/i2525s/DSC02948.jpg
http://img.photobucket.com/albums/v643/i2525s/DSC02943.jpg