I believe my last post got deleted for untagged pictures. Here's a new one.
All shoes go USPS priority 2-3 day w/ delivery confirmation. I have a ton of refs including e, stevee, mattfew, and a bunch of others who I forget at the moment. I also have about 100 on sufu under laughingbuddha.
Visvim Logan Mid, sz 9.5, black elk. Buttery, ridiculously soft and supple elk leather. Impossible to find, and in excellent condition. Worn probably 3-4 times, only imperfections are a bit of cleanable dirt on the midsole and a bit of black ruboff from the elk on the laces. Fits more like 10-10.5.
$
345
shipped SOLD
Fragment x Nike Tennis Classic HF, sz 10. Buttery blue suede, never worn, brand new with laces still attached. Fits slightly large, like 10.5. Tier zero release and sold out.
$
185
shipped. SOLD
Huf x Vans Chukka "3 feet high," sz 10. Worn 2x, excellent condition, now flaws. Comes with all three laces.
$
145
shipped
Jordan IV "Mist blues," sz 11. Worn a bit, but still in very good condition. Comes with original laces and white (pictured).
$
75
shipped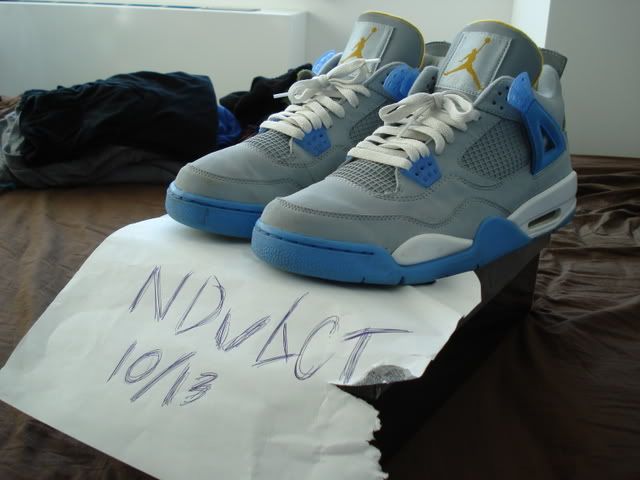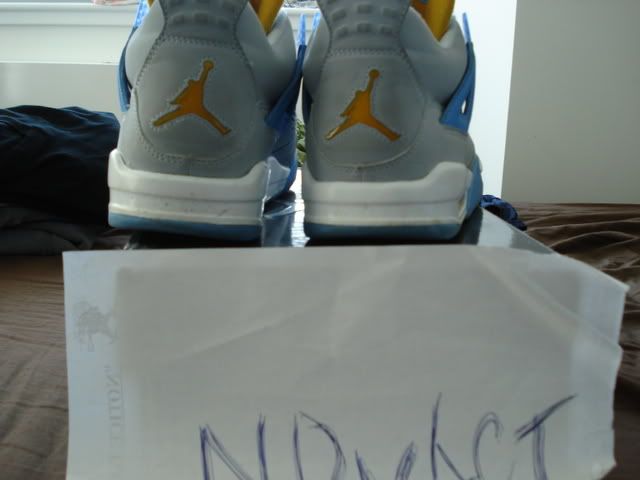 Jordan XIX, sz 10.5. Never Worn, from IV/XIX countdown package.
$
65
shipped